Live fruitfully with Capella Singapore's Wellness Tea Time
Rejuvenate your mind, body and soul with chef Sandra Lim's dairy- and gluten-free afternoon tea over at Capella Singapore's designer open kitchen, Chef's Table.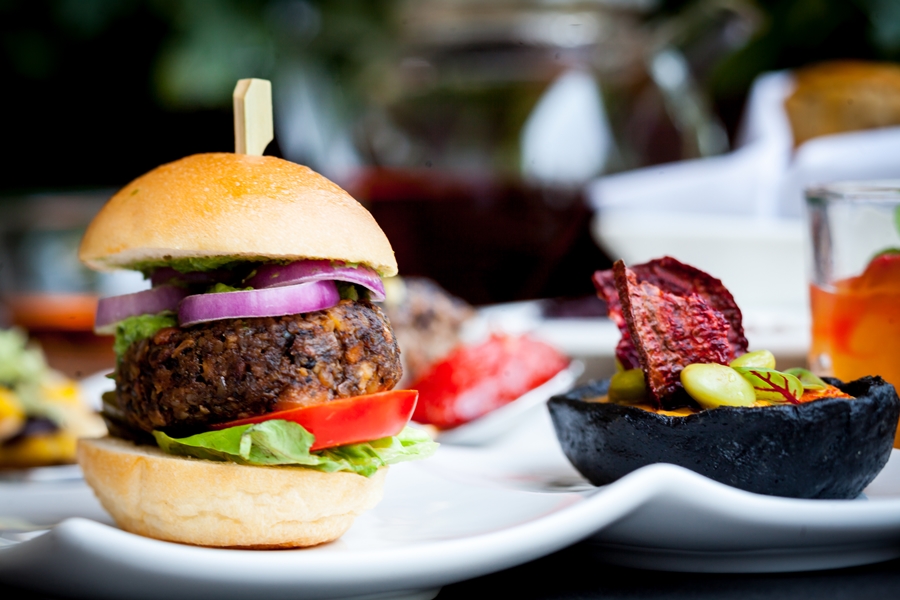 Adding a wholesome spin to an indulgent afternoon tea is Chef's Table at Capella Singapore. Culinary director, chef David Senia, teams up with Raw Food Chef (certified by The Matthew Kenney Culinary Institute) Sandra Lim of Live Fruitfully, for a uniquely mouth-watering yet nutritious five-course spread of dairy-and gluten-free delights. Paired with Ronnefeldt Ayurvedic teas, the Wellness Tea Time ($59/person, available on Friday 3-5pm) will feature Insta-worthy sweets and savouries.
While a healthy afternoon tea doesn't sound quite right, Lim turns naysayers on their heads with the first course. A hearty Tempeh Portobello Slider and Cauliflower Pizza with Shiitake 'Bacon', are both meticulously assembled a la minute. The latter is thinly sliced shiitake mushrooms, left to dehydrate for a rich texture and flavour reminiscent of bacon.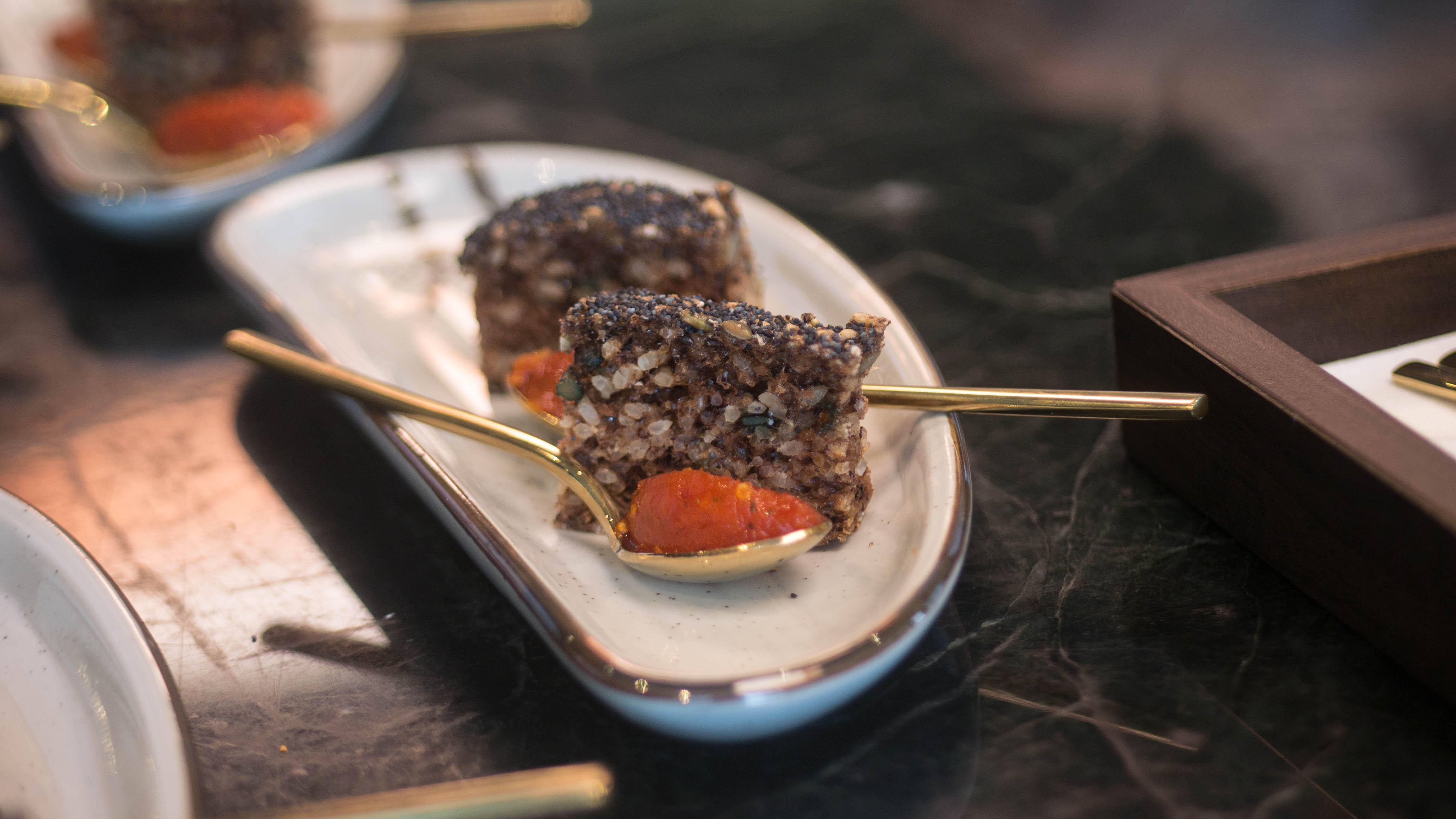 The magnus opus came soon after; the Sprouted Whole Grain Bread with Tomato Tapenade. To prepare this chewy, crunchy bread, five grains – lentils, buckwheat, quinoa, black rice and brown rice – were soaked for 12 hours in apple cider vinegar. "Grains when sprouted increases many of its key nutrients, from folate, fibre and essential amino acids. It is also less likely to induce inflammation for those who suffer from allergies," shares Lim.
Best of all, the sharp, sweet notes of the accompanying tapenade juxtaposed against the earthy bread, will keep you coming back for more.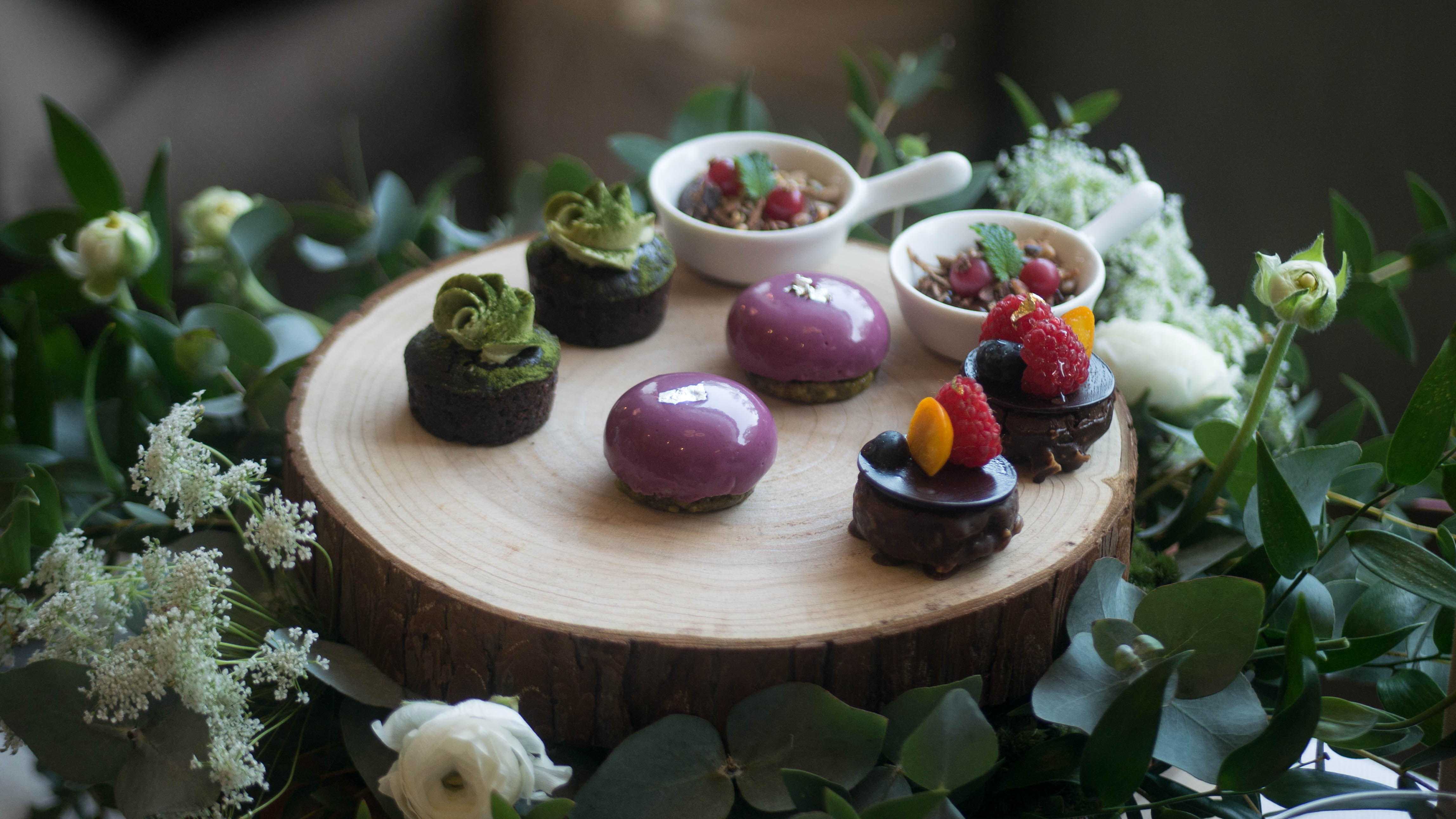 The fully-certified Pilates instructor continues to impress with her colourful medley of desserts. The Special House Scones with Raspberry Chia Seed Jam and Whipped Coconut whet appetites for the melt-in-your-mouth Cacao Avocado Mousse and Cultivated 'Cheesecake' with Blueberry and Beetroot Glaze. In the latter, the luscious 'cream cheese' is made of a simple yet laborious blend of cashews and yeast. It carried a slight tang that goes swimmingly with the sweet, glossy glaze. You won't be hard pressed to grab a second serving of this 'cheesecake'.
An option to complete the invigorating affair with a 90-minute De-stress Back, Face & Scalp Treatment at Auriga Spa ($265/person, inclusive of Wellness Tea Time) is available.
Capella Singapore, 1 The Knolls, Sentosa Island. Tel: 6377 8888