Bringing inner peace and pizza to Bhutan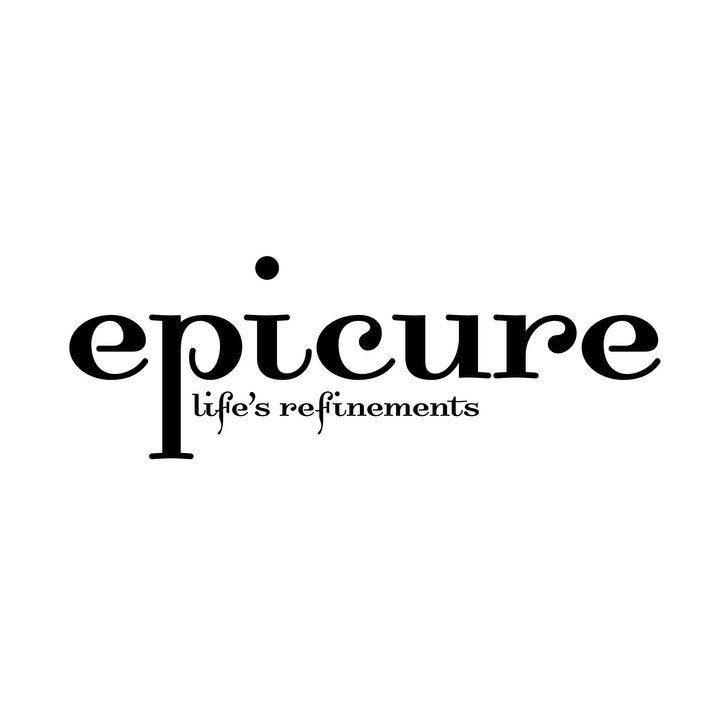 · 3 April 2018
·
Features
High up in the cliffs of Thimpu, the young principal of Phajoding Monastery is using his newly learnt cooking skills to empower the young monks and guides that live off the land, thanks to the Chef Christopher Christie scholarship.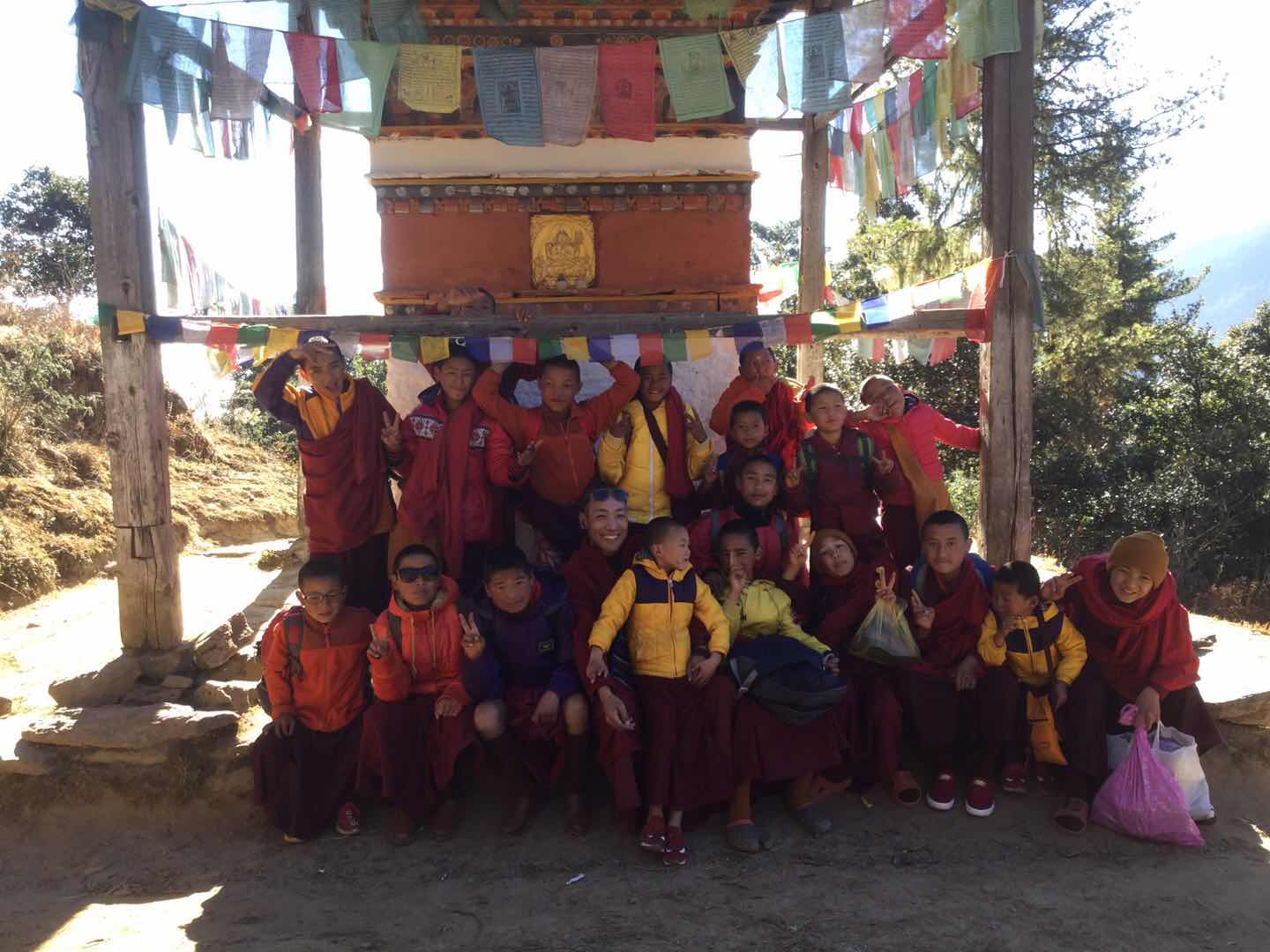 A monastery seems an unlikely place to enjoy pizza, but Lopen Namgay Tenzin is determined to bring this classic Italian dish home to one of the most holy sites in Bhutan – and without an oven too. The first recipient of the Chef Christopher Christie scholarship, the 37-year-old principal of Phajoding Monastery spent an intensive three weeks at At-Sunrice GlobalChef Academy in Singapore, learning how to prepare a variety of dishes, kitchen hygiene, and more in the hopes of bringing back and imparting his newfound knowledge to the monks and members of the Guide Association of Bhutan waiting at home.
While most of us take the convenience of buying a meal for granted, Lopen Namgay and his students trek three to four hours to reach the nearest road, before continuing on for a few more hours before they can buy food from Thimpu, Bhutan's capital – a problem faced by most monasteries in the mountainous country.
"Phajoding is high up in the hills and hard to reach, so food is hard to come by. In the mornings we normally drink tea as there's nothing else. We used to buy cookies from India but by the time they arrive, they've been squashed. When we buy food from the city, it takes a good day or two to come back and so the ingredients will not be fresh anymore," said Lopen Namgay.
With no proper cooking equipment and no fresh ingredients, he set up a vegetable garden in the monastery grounds in an effort to give the young boys under his care fresh food – something no other monastery had. It was so unusual, it was covered in newspapers and on the television.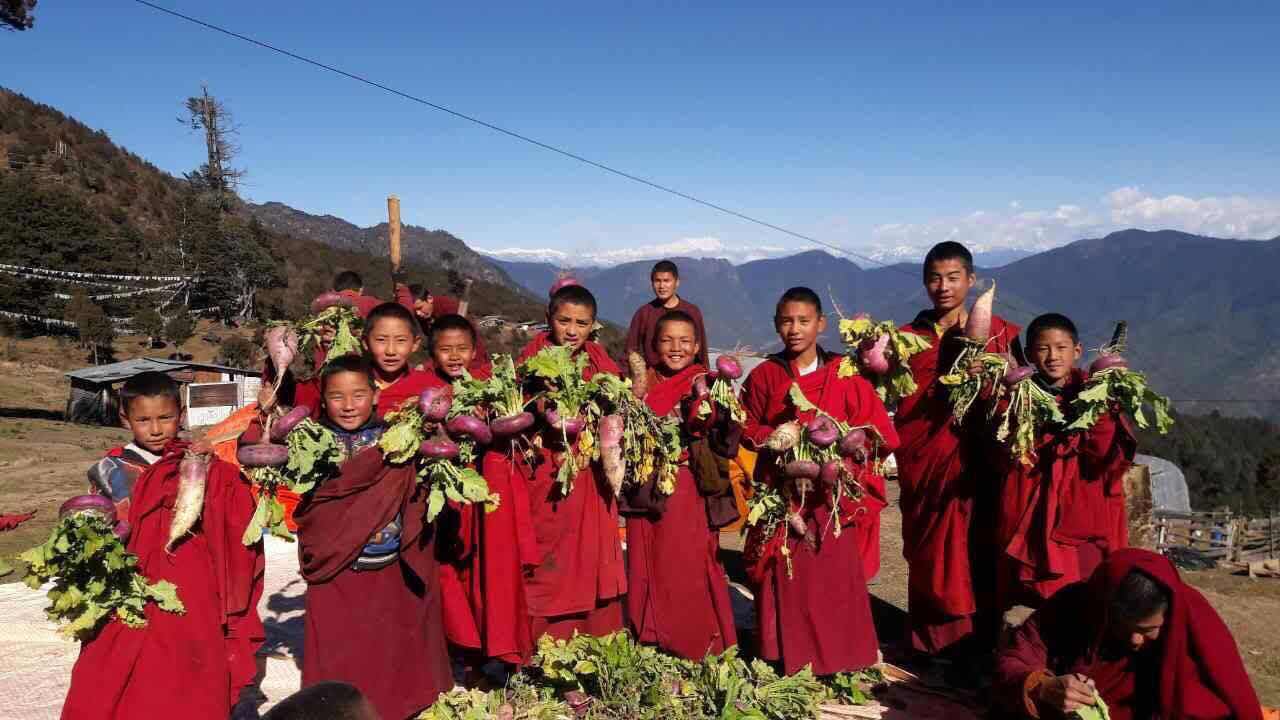 It was a chance encounter with Lopen Namgay during a trekking trip in Bhutan that spurred Dr. Kwan Lui, founder and director At-Sunrice to award him the scholarship, allowing him to pursue his passion for cooking and to empower both him and his students. After his training at At-Sunrice, Lopen Namgay decided the first dish he will cook for the monks is one of their favourites – a humble apple tart.
"I find it very interesting because normally in the city, they sell apple tarts. Monks like it but we can't afford them, and until this point we thought it was expensive because it was hard to make, or that ingredients were expensive. Now I realise it's really easy and apples in Bhutan aren't expensive, and we also own an apple garden in the city," he said with a smile.
"I've discovered a love of pasta, and with the forest nearby I plan to forage there for fresh ingredients such as mushrooms so all the monks will be able to eat fresh and healthy food."
Another dish he's eager to create is pizza. At over 700 years old, the ancient kitchens of Phajoding do not include an oven and so the chefs of At-Sunrice devised a method of cooking pizza without needing one.
"We need two big pans, and one pan needs to be heated up until its very hot. Then we put the pizza in the other pan, before putting it inbetween another pot (add rice to the pot if you want a thin crust, as the pressure flattens the pizza) and the pan that is hot, which cooks it. It doesn't take much time; it's quicker than an oven," he said.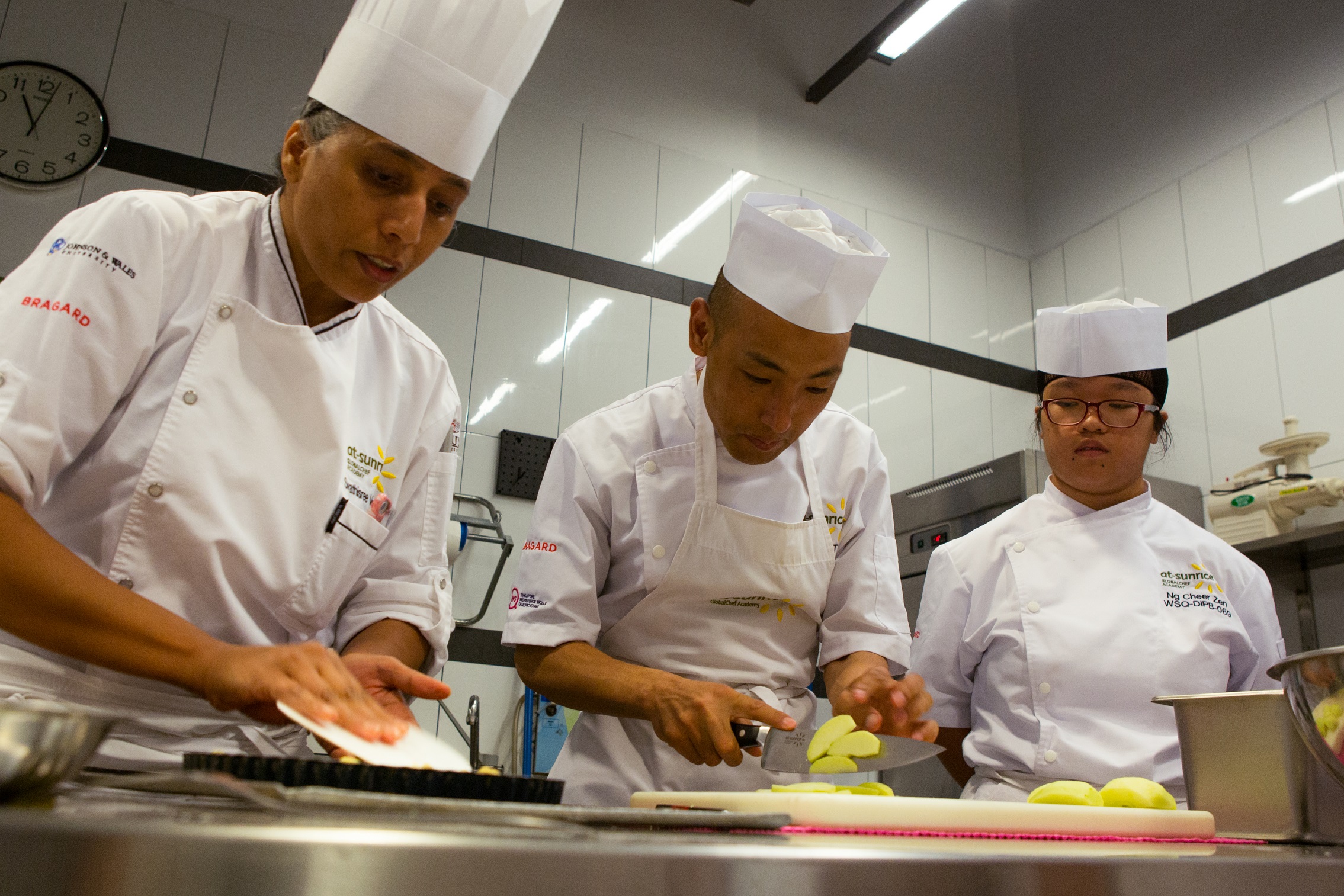 Sanitation and kitchen organisation were other skills Lopen Namgay picked up during the three weeks, things that may seem commonplace in the city but opened up a whole new world for him.
"I was so happy when I was taught about hygiene in the kitchen, and about bacteria, viruses and sanitation. Also how to properly organise a kitchen – I've never realised how important these things are. After I set up and tidy the kitchen at Phajoding I plan to go around and teach other monasteries in Bhutan," he said.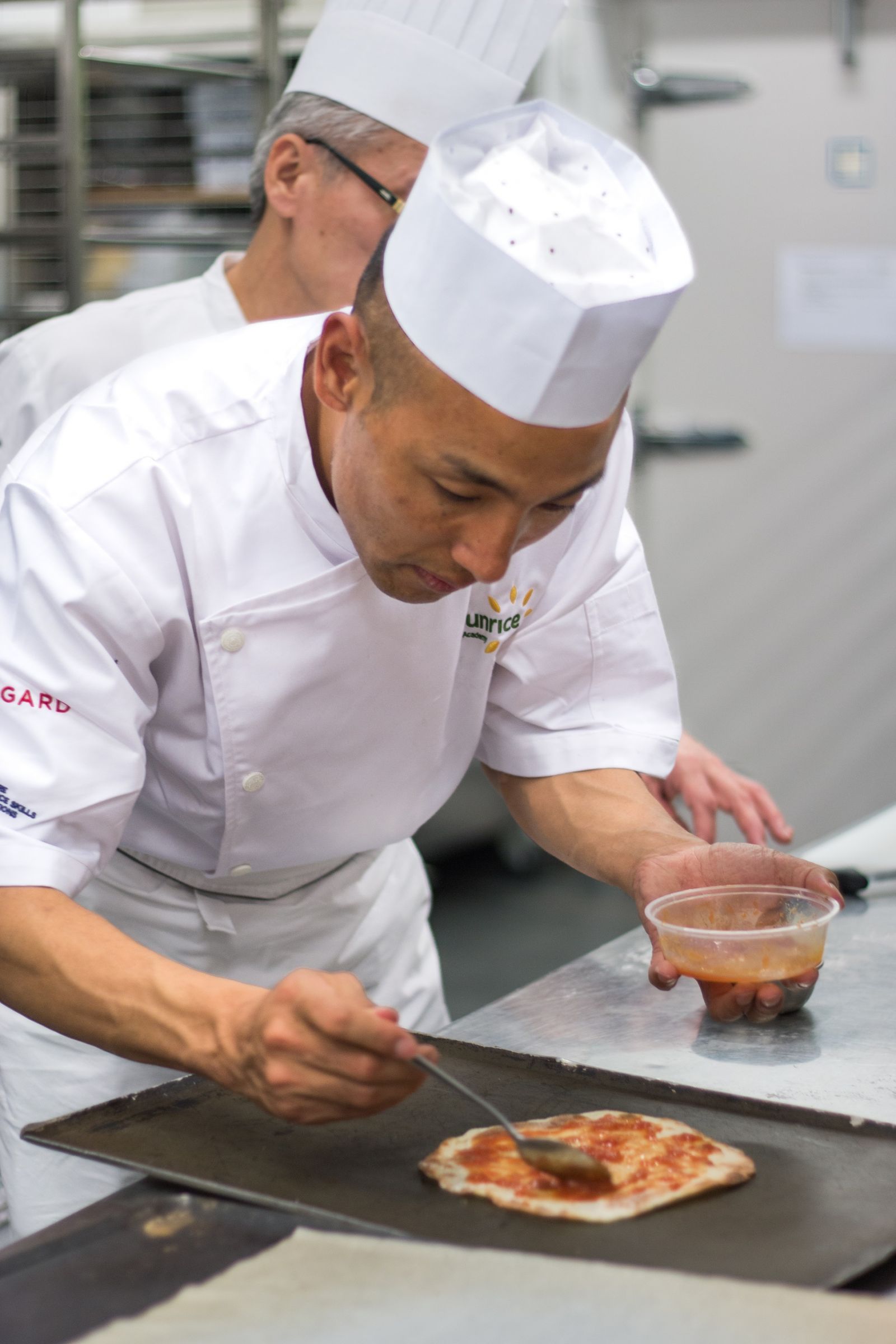 Eager to learn, he was also taught how to make pasta from scratch, bread, pastries, how to grill meat and local desserts such as honeydew sago, which he now loves. While that's a lot of knowledge to share, it's been made easier thanks to the staff of At-Sunrice who helped him make instructional material and videos in Bhutanese, so that the monks and guides are able to read, watch and learn at their own pace.
"I really want the monks to have healthy food, and now that I've learnt how to plan herbs and spices, I plan to bring some back to grow at our own garden. Once the younger monks graduate from my monastery, I hope that they will be able to use this knowledge and teach it to other monasteries, or to other people if they choose to disrobe as a monk. This will also be invaluable for the monks who choose to meditate for three or six years in the mountains."
"I feel my time here has been worthwhile and three weeks is not enough – I do want to come back as there are so many things I have yet to learn. Back then they offered me either 18 months or one year but I asked for one week!" he laughed.
The Chef Christopher Christie Scholarship was created in remembrance of chef Christie and his numerous contributions to the culinary world both in Singapore and internationally. A two-time winner of the World Gourmet Summit of Excellence, he mentored more than 200 students of At-Sunrice GlobalChef Academy during his time as executive chef of Marina Bay Sands. Chef Christie passed away in June 2017 after battling cancer.
SHARE