Fancy children's menus for your foodie-in-training
Who says kids' menus are just about pizzas and hamburgers? Here are our picks for child-friendly restaurants for budding gourmands.
Having children doesn't have to mean giving up luxurious foods like oysters in favour of chicken nuggets and cheese pizza. If you want to head out for a fancy dinner and need (or want) to bring along the little tykes (with an appetite), here are three restaurants offer a special dining experience for both the big and little diners.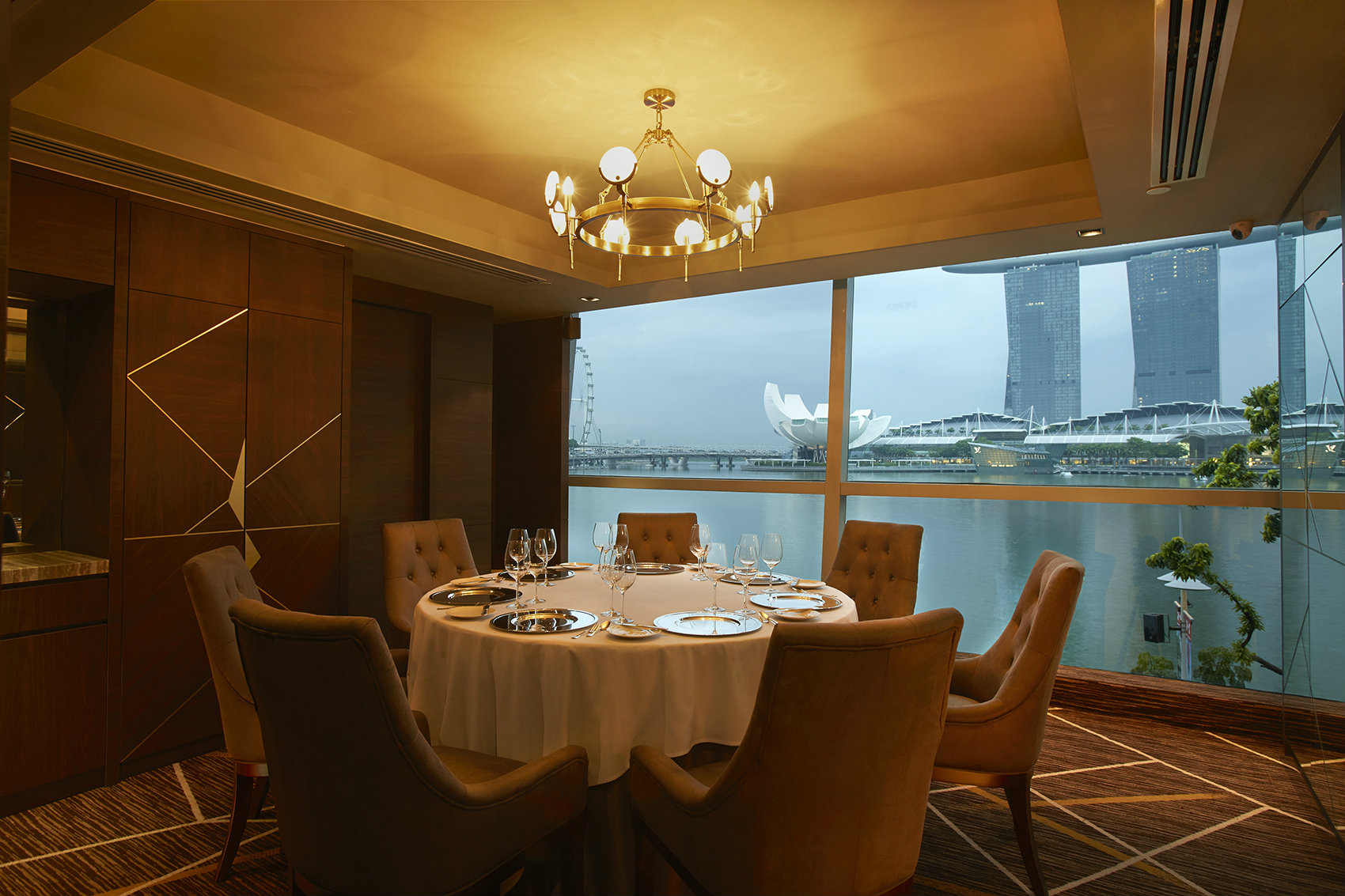 Saint Pierre
Maybe your child is a budding Gordon Ramsay, or you want to introduce him to the world of fine dining early. At $85 a pop, chef-owner of one Michelin-starred French-Asian restaurant, Emmanuel Stroobant and chef de cuisine KimKevin de Dood have come up with a curated four-course menu suited to taste buds of those 9 years and younger – the menu encompasses the four primary tastes: bitter, sweet, sour and salty.
The menu: start with a refreshing French petit violet artichoke with turmeric, then move on to the rich, umami flavoured steamed hairy crab served with corn and lemongrass. For the main course, tuck into the scrumptious Blue Lobster. Then end it off with a luxurious Blood Orange treat. #02-02B One Fullerton, 1 Fullerton Road. Tel: 6438 0887
Open Farm Community
Healthy and fresh food that tastes great, and available in kid-sized portions? A pretty, air-conditioned interior for you to catch a breather? A playground featuring a larger-than-life cow for your kid to climb on? Check, check, and check. It's hard for a restaurant to have it all, but Open Farm Community somehow manages. You can also make the trip an educational one by taking your little ones around the herb garden and putting them in touch with nature.
Renowned for its fresh herbs and vegetables, the children menu will feature an exciting curation of wholesome dishes such as the signature OFC's Pizza ($18) which includes hibiscus flat bread, fresh tomatoes, basil and an assortment of cheese; Strozzapeti Bolognese ($22) served with lip-smacking parmesan wafers; and the Berry Berry Nice Dessert ($16), a blackberry panna cotta with blue berry sponge and topped with compressed gooseberries. 130E Minden Road. Tel: 6471 0306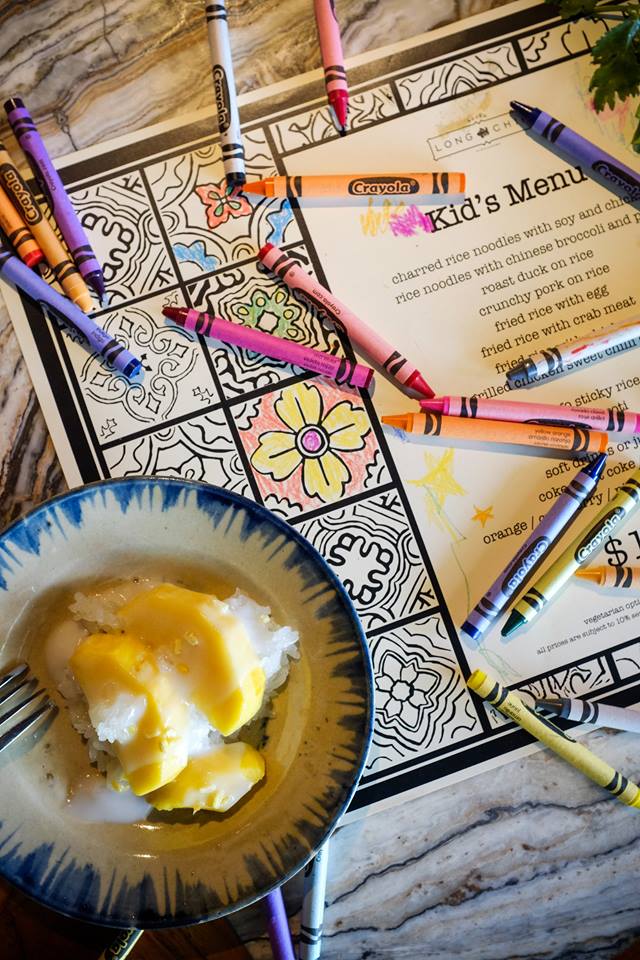 Long Chim
David Thompson's Long Chim at Marina Bay Sands is home to an architecturally spectacular interior, unique decor and theatrics of an open kitchen, which will keep your kiddos entertained. The folks at Long Chim has prepared an all-day Kid's Menu at just $15, featuring authentic Thai Street food dishes in kids-friendly portions, including dessert and drinks. Plus your little darlings are given a set of colouring materials while waiting for their food.
The menu: for mains, choose between eight delicious options such as Grilled Pork Skewers with Sticky Rice, Roast Duck on Rice, and Rice Noodles with Chinese Broccoli and Pork. Then indulge in either the Mango Sticky Rice or Banana Roti. #02-02, Atrium 2, The Shoppes at Marina Bay Sands,10 Bayfront Avenue. Tel: 6688 7299