The perfect alcohol pairings for your Chinese New Year dishes
What's festive feasting if you can't enjoy a glass of wine or beer (or three)? Here, our failproof picks with eight classic CNY faves
The Chinese celebrate many festivals, but the most important, and also one that revolves around dining traditions, is the Spring Festival, better known as Chinese New Year. The first day of the celebration (16 February) is followed by 15 days of celebrations, to mark the beginning of the new harvest and to hope for good luck in the coming year.
For vinophiles, the reunion table is a fine time to put your wine and spirits prowess on display over the tricky matching of flavours and wine profiles. While there are plenty of time-honoured pairings for the Thanksgiving and Christmas tables, Chinese dishes that run the gamut of sweet, sour, salty and spicy can prove to be more challenging. Here are some of our picks for satisfying your taste buds over this festive period.
DINING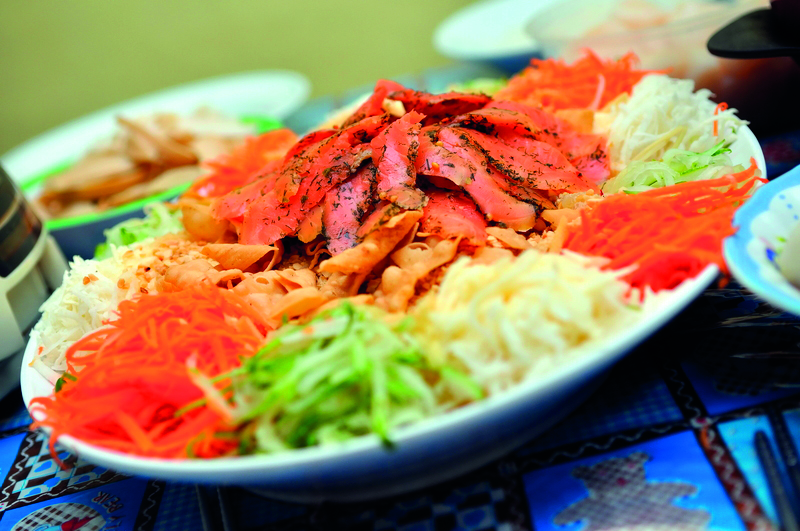 Yu Sheng
This relatively contemporary dish is thought to have been invented in the 1960s in Singapore, inspired by a Guangdong raw fish dish. While it comes in a multitude of twists, its most basic 'salad' form comprises shredded raw vegetables such as carrots and lettuce, condiments of tangy plum sauce and sesame oil, topped with raw strips of fish such as salmon.
Pair with: Moscato d'Asti, as this slightly sweet and lightly effervescent white wine will not overpower the raw vegetables and sweet sauces. Its low ABV – usually under 10% – also makes for a refreshing, easy start to the meal. If you prefer a more serious match, try a crisp and riper Sauvignon Blanc from the New World that will also match to the fish or seafood elements.
Whole Chicken
Whether fried, steamed or roasted, a whole chicken represents 'wholeness' or the coming together of families, particularly through marriage,
Pair with: Pinot Noir, which is a classic light red match for chicken. Also consider Cognac VSOP , which lends its characteristic nuttiness and warmth to the fowl.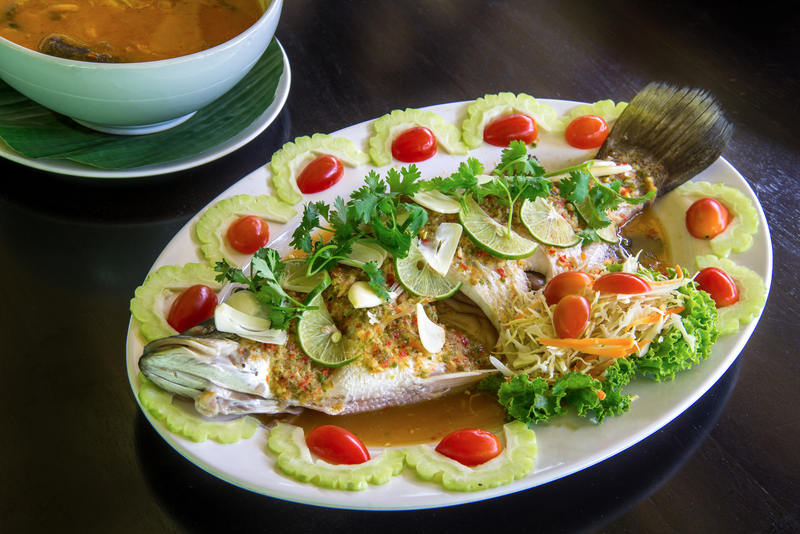 Steamed whole fish
The final dish at your Chinese New Year feast is likely to be a whole steamed fish, as its name sounds like 'abundance' in Mandarin. Usually served the Cantonese way, this means you'll have a savoury soy sauce poaching liquid, ginger and spring onions accompanying the dish.
Pair with: Riesling, as its acidity and touch of sweetness will echo the sauce. A Riesling from the Mosel, like the entry level Dr. L Riesling from Dr. Loosen Estate, delivers a bright, vibrant dose of fruit-driven wine that brings out the freshness of the fish.
Pen Cai
From the time of the Song dynasty, pen cai (or poon choy in Cantonese) is a luxurious one-pot braised dish that brings together a medley of vegetables, meats and seafood layers.
Pair with: Collesi Triplo Malto, a triple-malt craft beer from Italian brewer, Collesi that is presented in a wine bottle. At 9%, this particularly intense ale  beer is ideal with roast meats and fish, making it a safe bet for the mixed ingredients of the pen cai that may trip up white or red wines. It's also a good palate cleanser thanks to its carbonation.
SNACKS
Bak Kwa
Referring to 'dried meat' in Hokkien, bak kwa is thought to have originated in Fujian, where slices of preserved pork were a luxury served during special occasions. When it was brought to Asia, it took on a sweeter and smokier flavour profile.
Pair with: Whisky, for the ultimate snack indulgence. A Speyside Scotch such as The Singleton of Glen Ord 12 Year Old or 15 Year Old brings floral notes with a hint of orange that heightens the bak kwa flavours.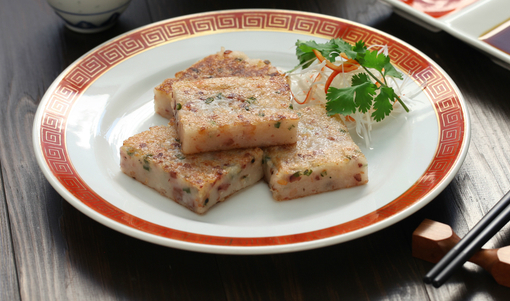 Turnip cake
Whether you call it turnip, radish or carrot cake, this steamed rice flour dish is now a mainstay at dim sum restaurants, but it's particularly popular during Chinese New Year as 'radish' is a homophone for good fortune. It's made more luxe filled with dried shrimp and Chinese waxed sausages.
Pair with: Oaked or aged Chardonnay, which has the depth and complexity to pair with savoury, umami bites. The Leeuwin Estate Art Chardonnay is a premium match, not just for the painting on its label but its length and structure, along with a rich palate of nougat and nuts.
SWEETS
Nian Gao
Bringing good luck, nian gao is a sticky glutinous rice cake that is sweetened with brown sugar – ideal to symbolise a sweet start to the new year. It can be steamed and eaten on its own, or dipped in egg wash and fried for a crisp exterior.
Pair with: Madeira, a fortified wine from the Portuguese island. While better known as a wine for cheese, Madeira – especially those made from the Malmsey grape – has distinctive acidity that balances sweetness, and in particular has a refreshing, uplifting effect on sticky, caramel-ly desserts.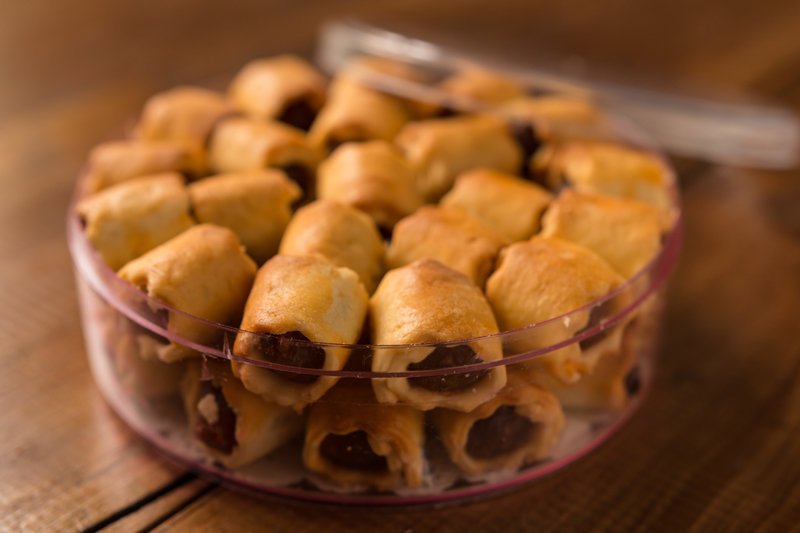 Pineapple Tarts
Pineapple is a favoured Lunar New Year treat for its symbolism of prosperity, and has more of a tropical Southeast Asian origin than the other items in this list. Whether made into open-faced or closed tarts, it comprises jammy sweet pineapple jam cradled by buttery pastry.
Pair with: Amarone, that velvety grand wine of the Valpolicella. Surprised? This gorgeous red wine, made from dried grapes, gives full-bodied cherry and plum intensity, that gives a complementary finish to the crumbly texture of pineapple tarts. For one of the most eminent houses in the region, look to the family-run Allegrini Amarone Classico, which uses traditional yet innovative methods to preserve the best flavours from Corvina, Corvinone, Rondinella and Oseleta.