Best tom yum soups in Singapore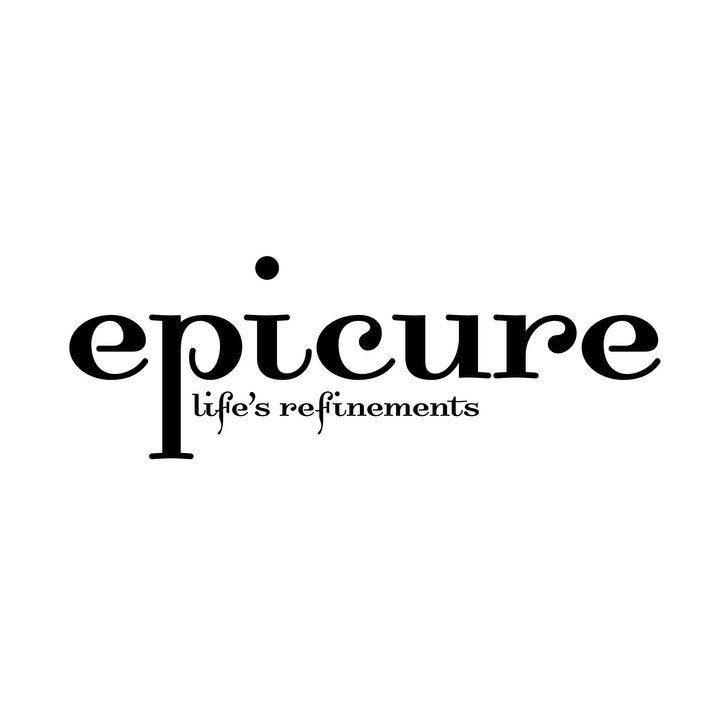 · 31 March 2011
·
Food
This ubiquitous spiced soup transcends cultural differences. Here are our favourites.
A-ROY THAI RESTAURANT
Nothing much has changed since Thai stalwart A-Roy Thai Restaurant decamped from East Coast Road two years ago to Funan DigitaLife Mall, and we mean that in a good way. The crowds are still there, the atmosphere is relaxed, and the Beef Tom Yam, whose beef stock is simmered for three hours, is still worth going for. Its presentation—slices of greyish beef strewn about in a yellow-orange soup—may not be visually appealing, but its spicy and sour taste, laced with kaffir hints and a nutty nuance, is simply addictive. #03-61/63, Thomson Road, Novena Square (Velocity). Tel: 6352 1446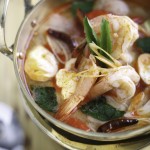 JIM THOMPSON RESTAURANT
Stepping into the palatial interior with carved gilded furniture, Siamese glass wall mosaics and panels of hand loomed iridescent Thai silk only stoked our expectations for the spicy Tom Yum Goong we were about to enjoy. Between the clear and red tom yum, we opted for the latter (red from the tom yum paste and with chill oil), which arrived in a brass pot over a flame. Aromas of kaffir lime leaves, galangal and coriander roots filled our noses before the unmistakable sting of bird's eye chillies hit after five fervid mouthfuls, the addictive burn tempered by the plump cherry tomatoes and straw mushrooms in the vermillion hued broth. 45 Minden Rd. Tel: 6475 6088. Book a table at Jim Thompson Restaurant with Chope.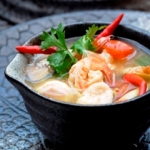 MAI THAI
Many have claimed that this eatery serves the most authentic nosh, and we're half-convinced after the knowledgeable waiters suggested a few of their Thai chefs' specialties that all turned out to be absolutely scrumptious. The first whiff of their clear Tom Yum Goong tickled our noses; although just a mite heavy, each slurp of the piquant soup was capable of inducing a lively flush to our cheeks and required more than a few gulps of calamansi juice to calm our throat. Tastebuds will be jolted by the inherent sour tang and balanced sweetness. Blk 44 Jalan Merah Saga, #01-58 Chip Bee Gardens. Tel: 6474 3108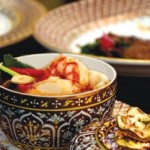 PATARA FINE THAI CUISINE
The Tom Yum Goong, filled with fresh wholesome mushrooms and generously sized prawns is slightly milder than the other versions we have tried. But the pieces of tender coconut flesh in the soup adds a surprising, toothsome twist. #03-14 Tanglin Mall, 163 Tanglin Road. Tel: 6737 0818
RESTAURANT 1827 THAI
The spice level of the clear rendition here is toned down for a less tongue-numbing experience. Distinct nuances of fish sauce and brisk lime juice were detected but the soup bore no acrid undertones. Perfectly clear and bereft of the slight grit that sometimes accompanies cloudy tom yums, the broth teemed with fresh prawns, golden and oyster mushrooms. 1 Old Parliament Lane, #01-02 The Arts House. Tel: 6337 1871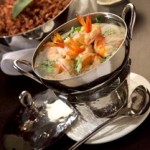 SABAI AUTHENTIC FINE THAI CUISINE
Sabai' means 'fine' in Thai, and this chi-chi restaurant serves no less than what their name promises. Their Dtom Yam Gung, Pla presents a balanced, zesty brew, although chilli fiends may prefer a little more spice to liven up the soup's volatile flavour. Only fresh herbs and bird's eye chilli is used, with a splash of chicken broth for a stronger aroma. The prawns provide a fresh crunch, and even the tender fish slices do not lose texture or flavour to the soup. #01-02 Customs House, 70 Collyer Quay. Tel: 6535 3718-9
TAWANDANG MICROBREWERY
This lynchpin of Thailand's gastronomy scene offers brewed-on-the-spot German beers with tantalising Thai favourites, complete with ginormous beer tanks and a live Thai band. Served in a mini-hotpot, their signature Tom Yam Kung Nam Khon is a creamy orange broth generously peppered with fresh river prawns and straw mushrooms. Detractors might lament that the spiciness doesn't linger long enough but this lets us relish the spices and coconut milk with minimal distraction by the soup's typical burning sensation. In our second helping, we have to refrain ourselves from guzzling down the rich, delicious broth, lest we lose our voice the next day. Block 26 Dempsey Road, #01-01. Tel: 6476 6742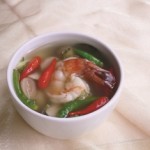 THANYING RESTAURANT
Singapore's most notable Thai establishment doesn't disappoint—it's notoriously demanding of a chef's skills to juggle sweet, salty, spicy and sour notes in one concoction, but Thanying threads this fine line with no difficulty. The Tom Yam Goong packs a powerful punch, clearing our noses within a few swallows, but a citrusy fragrance also surfaces as we hiss at the waves of spiciness. Wash down the flame with their tamer Gai Tom Kah, the surprisingly mild-flavoured chicken tom yum alternative with a smooth creamy consistency—perfect for those with a lower spice tolerance. Amara Hotel, Level 2, 165 Tanjong Pagar Rd. Tel: 6222 4688
YELLOW LIGHT THAI FOOD
[CLOSED]
Penang native Shi Erh, whose parents ran a Thai eatery in her hometown, moved to Singapore two years ago to set up Yellow Light Thai Food. Her little cauldron of Tom Yam Kung uses a fragrant chicken stock and lots of aromatic, scrumptious onions, all of which extend the spicy notes and seafood flavours on your palate. 95 East Coast Road. Tel: 6345 7324
YHINGTHAI PALACE
Adding coconut milk to tom yam gives the soup an enticing, rounded texture, which makes it less of a wrestle on the palate if you intend to savour an entire bowl for yourself. Yhingthai Palace's Tom Yam Talay Kati, a potpourri of squid, fish and prawns, is one such example, where the sweet milk also does a delicate job of rousing more nuanced flavours out of the fresh prawns. 36 Purvis Street. Tel: 6337 1161
SHARE