A family affair with Forest 森
The Lunar New Year is a time for family reunions, and Forest 森 sees Joe Leong joining his celebrity chef parents, Sam and Forest Leong in the kitchen.
Growing up in a family of culinary masters, Joe Leong was always exposed to the F&B industry. His parents, Sam and Forest Leong, helm the award-winning, modern-Cantonese restaurant, Forest 森 at Resorts World Sentosa, so it was no surprise that Joe grew up wanting to be a chef.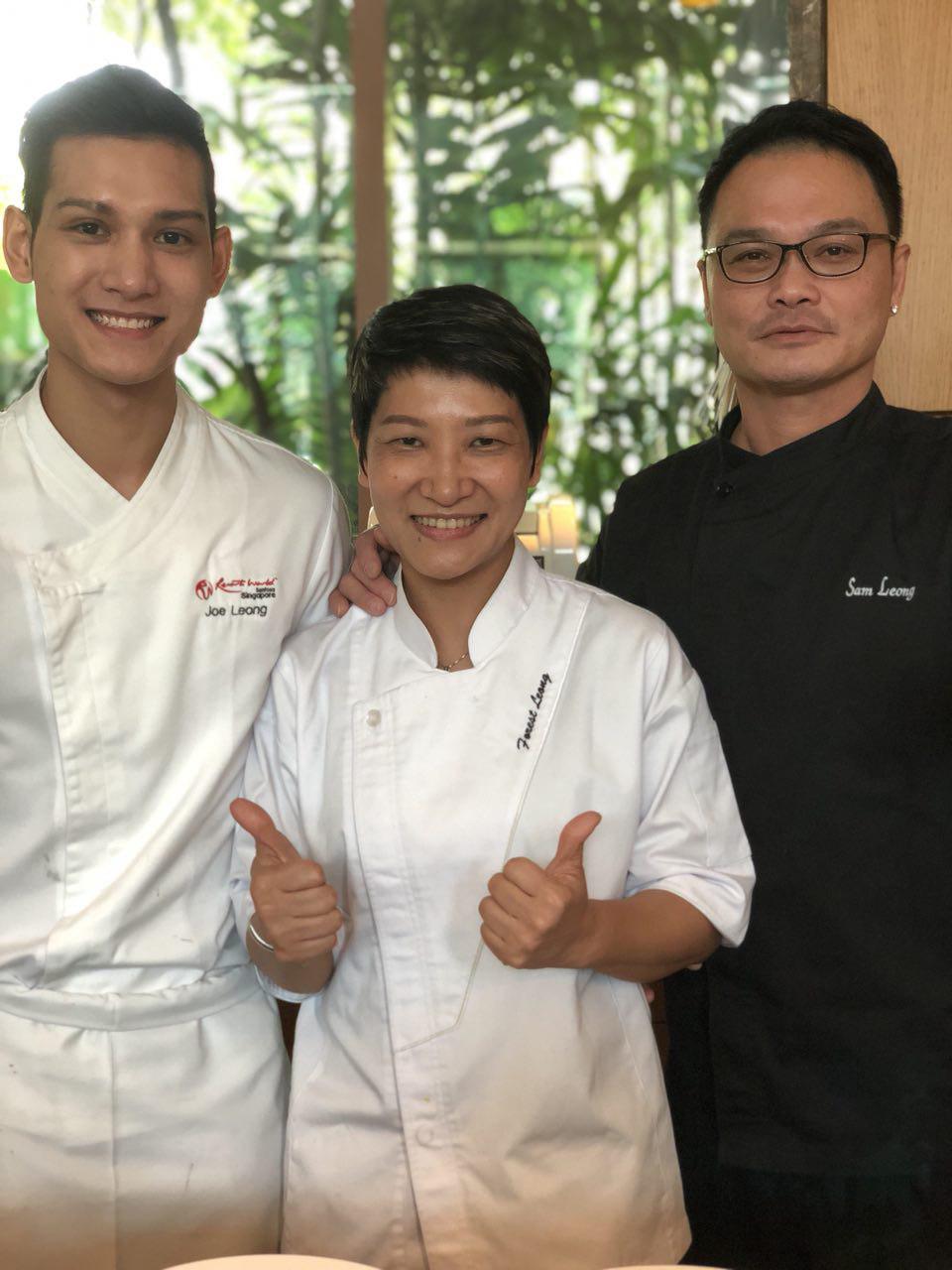 The 25-year-old started his journey at 2am: Dessert Bar, where he was under the tutelage of  Janice Wong, Asia's Best Pastry Chef 2013 and 2014. From there Joe went on to stage at several notable restaurants like Pollen and The Tippling Club, in their pastry department before returning home to join his family as a junior sous chef.
1) Why did you choose to join Forest after honing your skills at other restaurants?
As I have not had the opportunity to work in a professional Chinese kitchen, this is a completely different experience for me. This is also what interests me.
I want to learn from the other veteran chefs in the team and pick up in-depth knowledge on the different techniques and ingredients used in Asian cuisines. I am excited to take on this new challenge, and hope to bring my training in Western techniques to Forest and come up with my own take on Chinese desserts to complement Forest's contemporary Chinese cuisine.
2) What is it like working with your father?
It is like working with any other chef. My family is very close and we often joke around, be it at home or outside of work. However when it comes to the kitchen, I respect my parents as chefs and listen to their advice, suggestions and criticism.
3) Do you have any other plans other than working at Forest 森?
I like to focus on things one at a time, so my current plan is to assist chef Sam and the Forest team to create an excellent and memorable dining experience for our guests.
4) What are the challenges faced when working in Forest 森's kitchen.
This is my first time working in a professional Chinese kitchen, so I am familiarising myself with the work environment which is different from a Western kitchen – the layout of the cooking stations is different. Apart from that, I feel at home in Forest森 with it's open kitchen which I am familiar with. Plus there is a dedicated pastry and desserts station which is rare in Chinese restaurants.
5) Which Cantonese ingredient would you like to work with.
I would like to work with some traditional Cantonese herbs such as astragalus or ginseng. They are often used in tonics prepared at home in Chinese families, so they give me a sense of nostalgia. I am interested to explore different ways of presenting them in my dessert creations.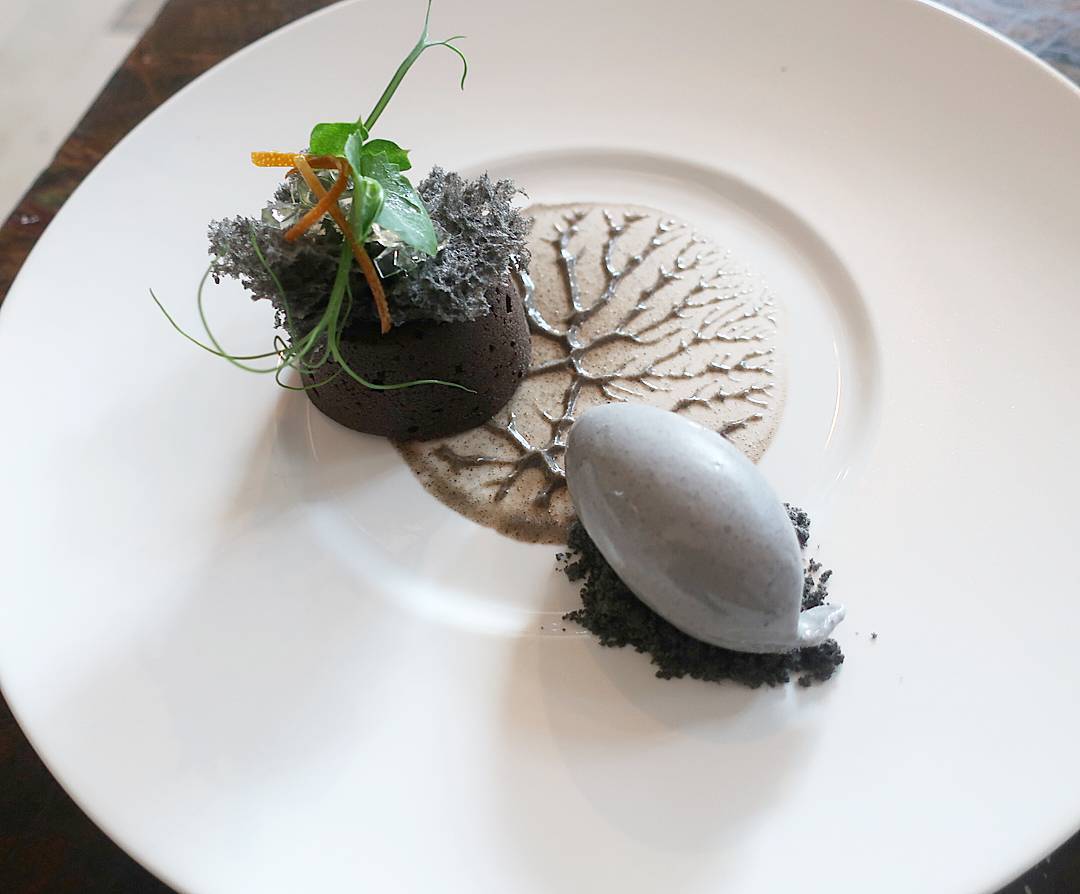 Guests will soon have a chance to taste Joe's creations: combining his pastry skills and Cantonese cuisine, the junior Leong has created a contemporary Chinese dessert – his take on the classic sesame paste – Texture of Sesame. Artfully plated, it includes a medley of anything sesame – an ice cream, crumbs, sponge foam cake and a molten lava cake.
#01-521-522, Equarius Hotel, 16 Sentosa Gateway. Tel: 6577 7788.