Best multigrain bread in Singapore
All you need is a cuppa, butter and strawberry jam to accompany these fabulous baked goods.
Can we really talk about the first meal of the day without mentioning freshly baked bread? In this issue, we make a toast to artisanal multigrain breads, the dark horse of all breakfast bakes. A great source of dietary fibre because of its grain mix, multigrain breads also serve as generous sources of vitamins and minerals like Vitamin B and manganese. The loaves also carry a characteristic heavier and bitter depth of flavour than white breads due to the dark tannins found in wheat. A lengthy natural fermentation process allows for active enzymes to break down the gluten in the flour, and makes for a more robust flavour and texture.
For this round-up, we look to purveyors who use traditional baking methods. The perfect multigrain breads should be prepared with a different mix of grains peppered throughout the loaf, and bear characteristic rustic crusts and full-bodied mie de pain (also known as the crumb).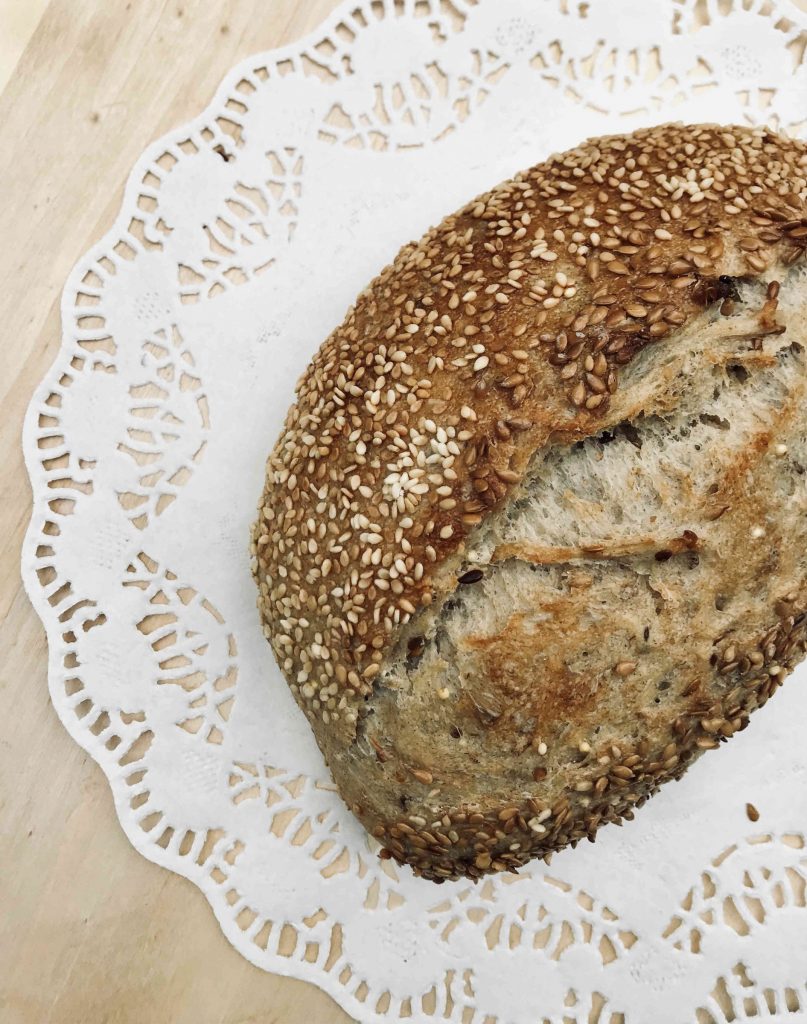 BREAD & HEARTH
We love the chewy texture of the crusty Multi Grain loaf from Bread & Hearth. Essentially a blend of rye and white flour baked with a hearty mix of grains and cereals such as oats, flaxseeds and sunflower seeds, it's covered with white sesame seeds and more flaxseeds for a crunchy exterior. The loaf goes through a 24-hour cycle of cold fermentation to deepen the sweet natural flavour, before its baked for 15 minutes in a deck oven at 260°C. 18 Keong Saik Road. Tel: 6534 7800
PAUL SINGAPORE
This 120-year-old French boulangerie is known for handmade traditional and speciality breads. Its rustic Pain 6 Céréales 3 Graines houses a wholesome mix of sesame seeds, sunflower seeds, linseeds, flaxseeds, wholemeal, barley, oats, maize and millet. Leaven (the mother dough) is used for natural fermentation, respecting the tradition of perfect baking. The dough is left to rest for 24 hours to maximise the fragrance of the bread. The result: a beautiful brown, crispy crust. #03-16/16A/17 Ngee Ann City, 391 Orchard Road. Tel: 6836 5932
AM Bakery
French ingredients take centre stage at this modest local bakery, which aims to bring artisanal bakes to the heartlands. Plain wholemeal and rye flour from renowned French flour miller, Grands Moulins de Paris, and a homemade 10-year-old levain are used to make this aromatic and chewy bread. The Multi-grain Loaf is packed with seven grains, with the barley flakes and buckwheat seeds adding an intense, nutty flavour. Ideal with a smear of butter and a drizzle of honey. 1187 Upper Serangoon Road. Tel: 6702 1163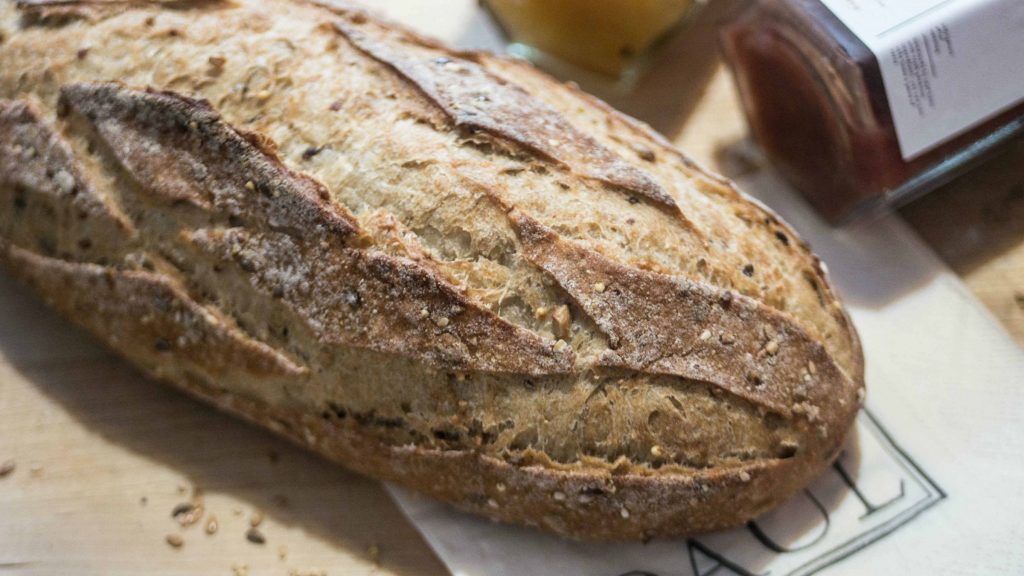 Nick Vina Artisan Bakery
Take a peek into Nick Vina Artisan Bakery's ever-busy kitchen and you will find a replica of a traditional bakery in Hanover, where owner Nick Chua mastered his bread-making craft. Think wooden worktop, German proofing baskets, dough cloth linen and a stone oven. We liked the Spelt Loaf which uses German flour, spelt flour, sourdough starter; the bread is dense and spongy. A good grain mix, it includes sesame, pumpkin, flax and sunflower seeds as well as oats. The inclusion of salt brings out the grainy flavours within. #01-54/55 Icon Village, 12 Gopeng Street. Tel: 6224 7848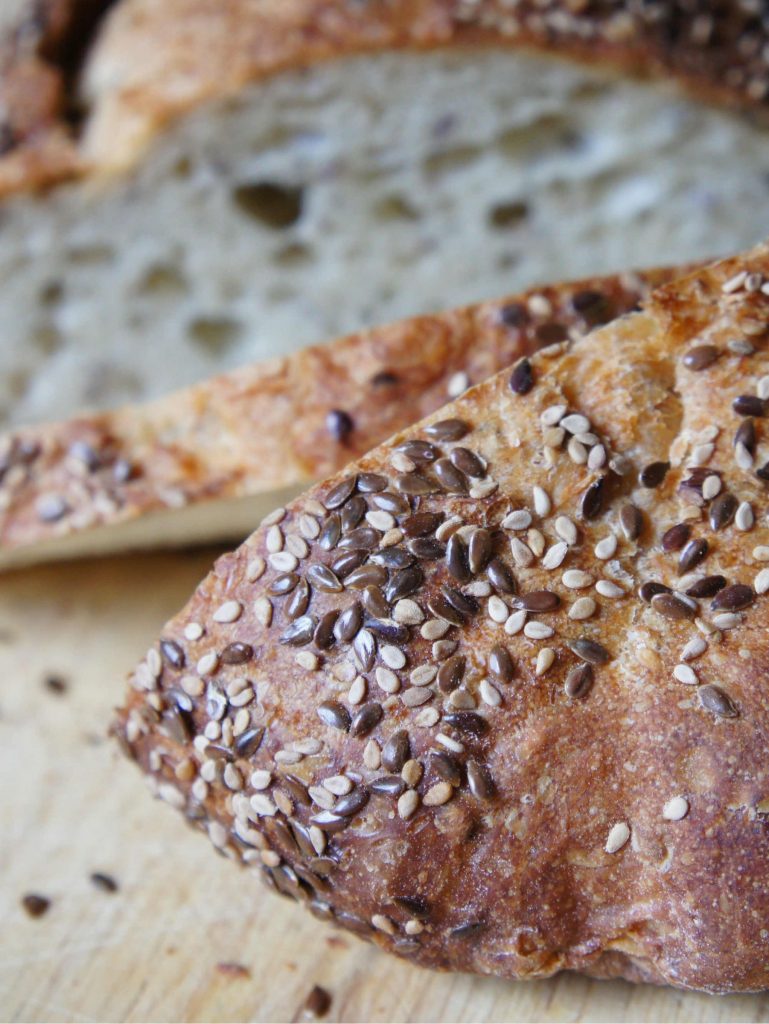 The Bread Table
We thoroughly enjoyed the pillowy soft Multigrain Loaf from The Bread Table. The dough of wheat flour, sunflower oil and brown sugar is embedded with a mix of rolled oats, flax, sesame, sunflower and pumpkin seeds; it then undergoes overnight fermentation. This results in a pleasantly sweet loaf with a slight chew and an appetising nutty flavour. The toasted top gives each slice an earthy note that's perfect with a dollop of strawberry jam. 1010 Upper Serangoon Road. Tel: 6282 3546
Donq Boulangerie
Founded more than 100 years ago in Kobe, popular French-style bakery chain (with 140 outlets and counting), Donq Boulangerie bakes a mean multigrain loaf, the Healthy France. Made with flour from France, Italy and Japan, the bread is chewy and thick. Topped with white and black sesame seeds as well as pumpkin seeds, it brings an added crunch to the overall mouthfeel. #B2-03 Takashimaya, 391 Orchard Road. Tel: 6737 4150
Werner's Oven
Werner's Oven – a Bavarian restaurant cum bakery – doles out authentic German dishes and breads. Freshly baked daily, their breads come in a variety of multigrain combinations. The Rustic Loaf stands out with a nutty sesame seed-studded crust encasing a soft wholemeal sourdough interior. Kibbled rye and mung bean lend the loaf a rustic appearance, with generous servings of sunflower and flaxseeds embedded within. Malted wheat flakes also impart a light beer flavour to the bread, as well as a deep colour to the chewy, roasted crust. 49 Joo Chiat Place. Tel: 6442 3897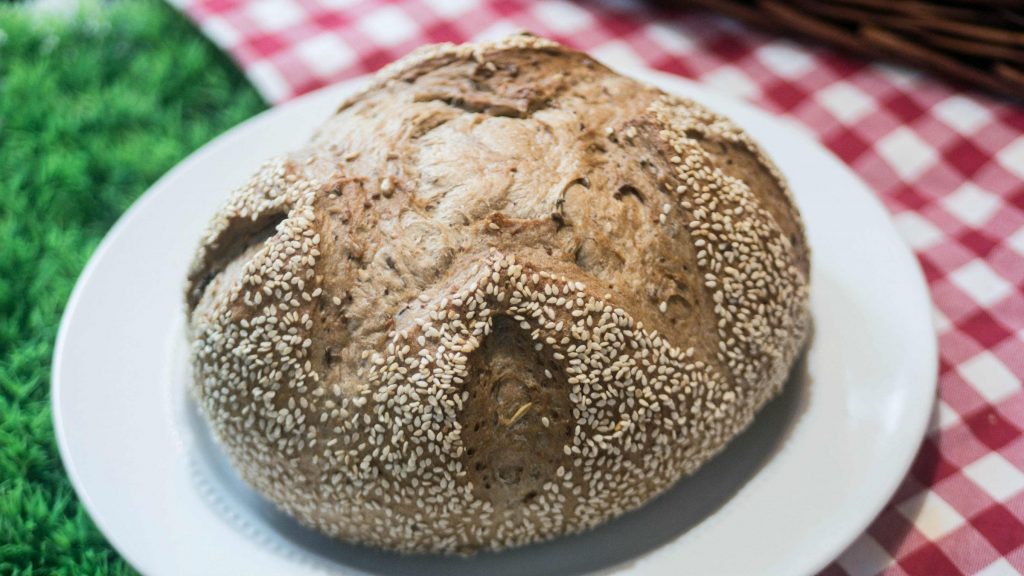 Firebake – Woodfired Bakehouse & Restaurant
Chef Konstantino Blokbergen's traditional woodfired breads are as artisanal as they come. Their Seedy Loaf is essentially a wholemeal sourdough coated with a generous sprinkling of pumpkin and sesame seeds. Hand-built volcanic stone and brick ovens are what give the loaf its thicker, toasty dark crust, and an intoxicating roasted aroma that is reminiscent of caramelised molasses. A natural fermentation process of more than 20 hours makes the crumb dense but chewy with a good bite, while ample pumpkin seeds keep it texturally interesting. 237 East Coast Road. Tel: 6440 1228
Crown Bakery & Café
We were taken in by the alluring fragrance of Crown Bakery & Café's fibre-rich wholemeal bread as we tore through its seed-covered crust. Chock-full of grains and seeds, including sunflower seeds, yellow and brown flaxseeds, and white sesame seeds, this is a dense and nutty loaf that's slightly moist on the inside and pairs wonderfully with sweet berry-based jams. #01-03 Crown Centre, 557 Bukit Timah Road. Tel: 6463 3066
Baker & Cook
The German Volkorn with oats, rye berries, sesame seeds, wheat bran, sunflower seeds, linseed and coarsely ground polenta is one of the artisanal bakery's bestselling items, second only to the classic baguette. It's noticeably airier than most northern European loaves as it's comprised of mostly malt flour and a touch of rye flour. The former reveals a nutty and beer-like flavour, while the latter is kept to a minimum to keep the loaf light on the palate. The 6 Grain & Seed has a heavier mouthfeel as the use of more rye flour closes the bread's air pockets, and sunflower seeds and oats are compacted onto the crust. The main grain, pearl barley, contributes a chewier texture. Enjoy the two varieties plain or with butter to savour the earthy nuances. 77 Hillcrest Road. Tel: 6469 8834