Secrets unveiled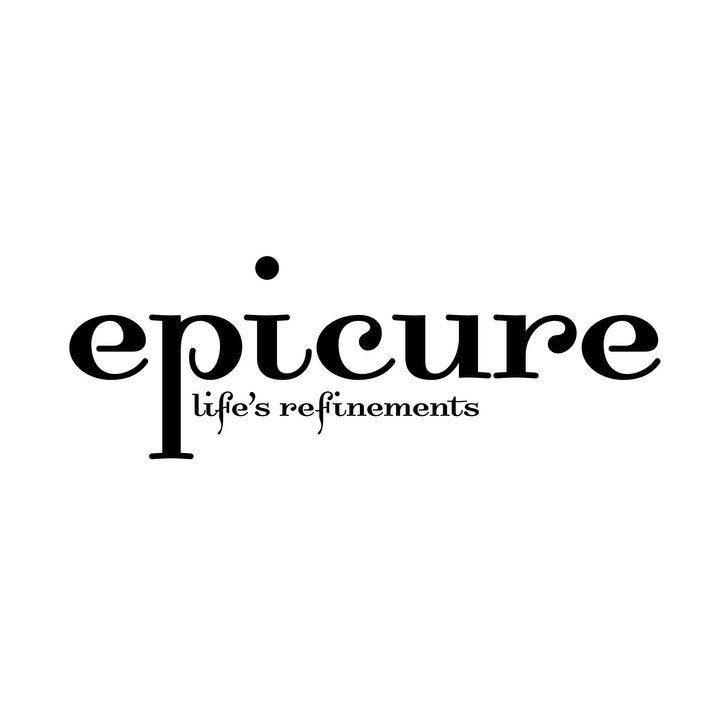 · 6 May 2010
·
Features
How much can one learn at a three-hour culinary workshop? Plenty, as Adeline Wong and Jasmine Tham find out when the passionate chef in question is Jean-Charles Dubois.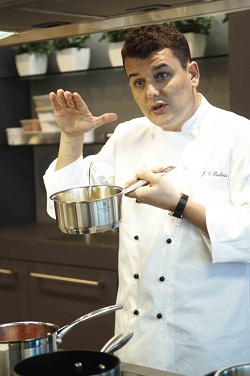 What is the secret to making eggs cocotte with a wobbly centre, runny egg yolks and firm whites? The traditional French recipe calls for the basics: eggs baked in butter and crème fraiche in a ramekin. But Jean-Charles Dubois has his own recipe when it comes to elevating the breakfast staple from good to great. The trick? Adding a bread emulsion. Dubois says the idea for it is inspired by the bouillon, a clear soup made from cooking meat, poultry and vegetables, where it's common to soak a piece of bread in the broth to go with it.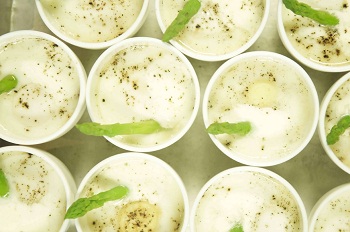 To prepare the emulsion, Dubois usually soaks bread in chicken stock for two hours before pouring the baked eggs into the stock. He says: "Use rustic farmer's bread as the crumbs gives it an added texture."
It is this tip, along with many others that the affable chef generously dispense throughout epicure's three-hour masterclass, that has his seven guests Karen Tan, Jeanette Lau, Vicki Teo, Esther Yeap, Gracia Ho, Teng Ei Liang and Winston Wong listening intently. The class is held at the new and swanky Gaggenau kitchen showroom at Bishan Street, which is kitted out with state-of-the art kitchen gadgets, and the group has come to pick up a lesson or two from Dubois, the chef of French Kitchen.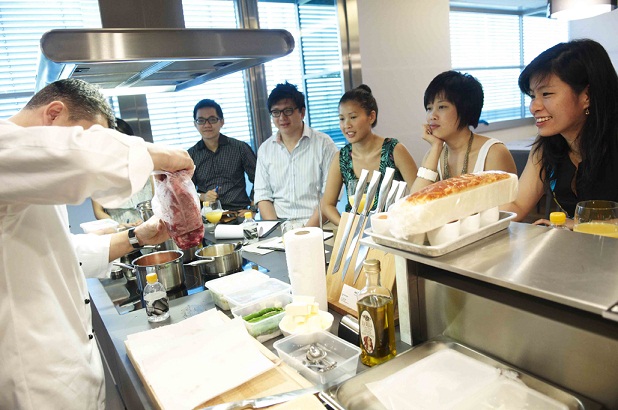 SHARE