Best tonkatsu in Singapore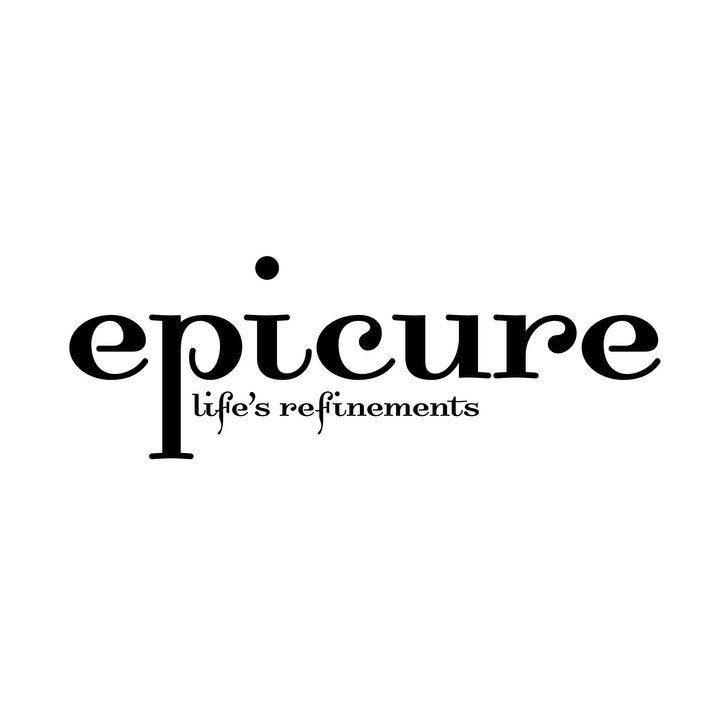 · 1 March 2011
·
Food
The deep fried pork cutlet, a century-old interpretation of schnitzel, has evolved to become one of Japan's best-loved treats. Our verdict on who does it best in Singapore.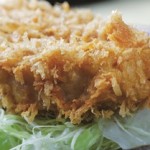 AKASHI
This restaurant is known more for quality sushi but its breaded Kurobuta pork cutlet is delicious enough to give the other establishments on these two pages a run for their money. The crust is reasonably crispy crust and the meat is sweet, juicy meat (note: savour this slowly.). #01-01A Orchard Parade Hotel. Tel: 6732 4438
BON GOÛT
[CLOSED]
Shop owner of Bon Goût, Setsuko Sekine, has won over her fellow countrymen and locals alike with comforting meals reminiscent of those served at a Japanese homestay. Most flock here for the tonkatsu which is dredged generously with flour for a relatively thick coat. Crisp, succulent strips of pork mash against a mound of sticky rice before the two are slathered in a sweet, slow-simmered beef curry. #01-01 The Quayside, 60 Robertson Quay. Tel: 6732 5234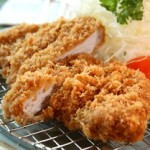 MA MAISON
It may look like a kitschy country home but this Franco-Japanese eatery must be doing something right—it recently opened a third outlet at Parco Marina Bay. And when the staff recommends a tonkatsu set off the cuff, you'd know there's little chance they would mess it up. The pork cutlet's crust, while crispy, could have been a little thicker, but what had us swooning was the homemade and richly aromatic sauce—you will have little luck prying the recipe out of the tight-lipped servers. #02-51 Bugis Junction. Tel: 6338 4819. Book a table at Ma Maison with Chope.
ROMANKAN YOKOHAMA
This hidden gem in Takashimya's basement serves made to order tonkatsu and katsu sando, breaded pork smeared lightly in mustard and nestled between slices of soft, white bread. Any lack in the cutlet's shattering crunch is made up for by the meat which bears tasty, well-seasoned flavours. Japanese curries here are served in gravy boats shaped like genie lamps, brought to you by wait staff dressed in French maid uniforms. Knowledgeable and helpful, they take time to explain the different cuts of rosu and hire, as well as point you to the general direction of the supermarket when you ask where their fruity sauce comes from. "It's called Bull-Dog", we are told, a popular brand in Japanese households. #B2-04 Ngee Ann City, 391 Orchard Road. Tel: 6738 2505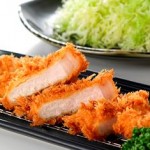 SABOTEN
'Bari bari' is the onomatopoetic phrase the Japanese use to describe a crunchy bite. And it would well describe the biscuity breaded crust of the loin katsu at Saboten, the Japan-based tonkatsu chain's first outpost here. The meat impresses with its springiness and vivid flavour, and it isn't oily. Its sauce, which you mix with grinded black and white sesame seeds, bears butterscotch-like accents interwoven with smoky hints (fruits and vegetables are used to give the sauce its natural sweetness). Service is meticulous here, too. #02-14 Millenia Walk, 9 Raffles Boulevard. Tel: 6898 3432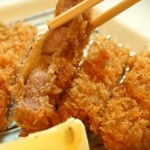 TAMPOPO
Before Ginza Bairin and Saboten introduced their concepts to Singapore, a mouth-watering oishii pork cutlet could only be found in a few eateries, such as Tampopo. The standard has not wavered. The kurobuta cutlet is a good choice but the tonkatsu with plum earns our badge. The crisp crust, tender meat and soft, fragrant plum filling intermesh to create a piquant, frolicky treat. #01-23/24 Liang Court Shopping Centre. Tel: 6338 3186
TOMO IZAKAYA
Singaporean entrepreneur Andrew Tan has replicated the spirit of Japan's izakayas, convivial watering holes where businessmen congregate to wind down after a hard day. It is here where one can knock back a sake or shochu while savouring a perfectly breaded pork cutlet with their fingers. Though deep fried, the thin gold coat has a scant amount of excess oil, allowing for a tight cling of the accompanying piquant sauce. #01-04 Clarke Quay, 3A River Valley Road. Tel: 6336 0100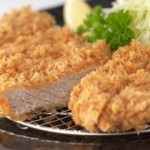 TONKATSU GINZA BAIRIN
This establishment, a branch of the original Tokyo-based Ginza founded in 1927, makes the grade for their consistently mouthwatering tonkatsu by Japan-trained chefs and imported ingredients from the headquarters. While the quintessential fillet and loin remain hot favourites, we also recommend their curry katsu selection—just the right balance of sweet Japanese curry, sticky rice and crunchy katsu. #B4-39/40 ION Orchard. Tel: 6509 8101
TONKICHI
Cutlets are excellently breaded to ensure crispness in every bite, and each order is served with a mortar and wooden pestle to grind white sesame for mixing with tonkatsu sauce to your desired viscosity. The sheer variety is a bonus: you can choose from the classic hire (fillet) or rosu (loin), or opt for premium fare—grain-fed Australian pork or the current highlight, kurobuta kata rosu katsu (black pork shoulder loin) for superbly marbled and succulent meat. There's also a range of unorthodox choices such as hiroshima oyster or ume (Japanese plum) maki katsu. #04-24 Ngee Ann City Tower A. Tel: 6735 7522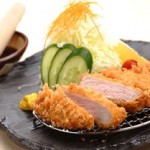 TONTEI
Tontei has earned its place amongst the veterans when it comes to tuning out a mean piece of deep-fried pork loin. The specialty restaurant's (90 percent of its items are pork-based) variety is refreshing with crisp cutlets stuffed with cheese and assorted vegetables or laced with a thick curried-cream or mushroom sauce. They all bear a crunchy veneer, the result of a two-tier frying process where the pork is first simmered in low temperature 100 percent soybean oil for an evenly-cooked piece of meat, then coated in panko and 'shocked' in high heat. #B1-79 nex, 23 Serangoon Central. Tel: 6634 7116
SHARE