A fish called tai
Red sea bream might not be as famous or prominent as tuna or salmon outside Japan, but back home, this fish reigns as king.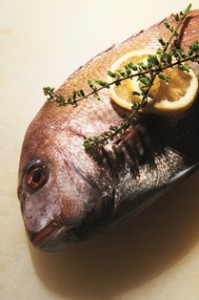 The Japanese may love their salmon but when it comes to madai, or true tai, make no mistake—the devotion is undivided. Just what exactly is madai? It is red sea bream, scientifically known as Pagrus major, and can be found all over the world but is more concentrated around Japan, north of the Philippines sea.
Its red body is covered in bluish dots when fresh, weighs around 2.5kg, measures 30cm in length, and is often found at 10 to 50m depths on rough grounds. Eaten as sashimi, a high-grade specimen has pink-tinged flesh and an exquisitely light sweetness and creaminess.
Excerpt from the March issue of epicure.