Best macarons in Singapore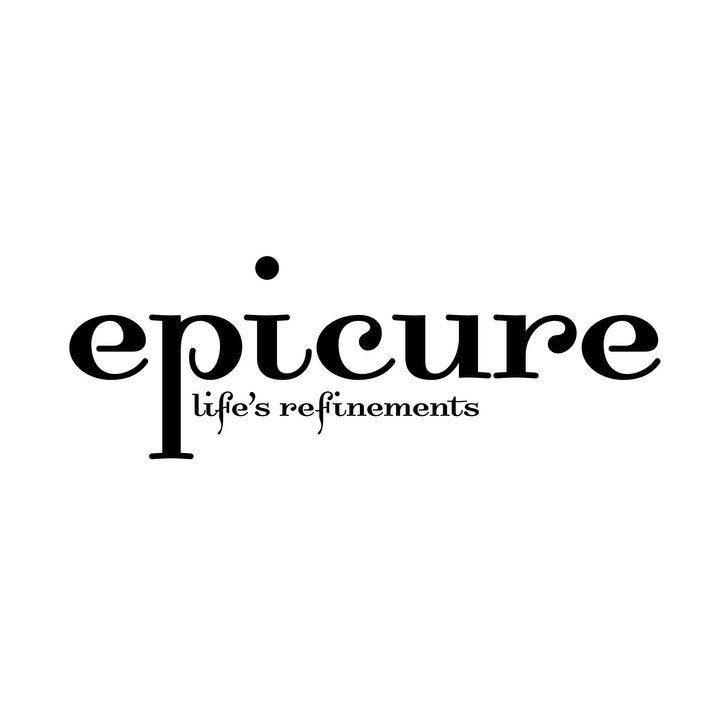 · 1 February 2011
·
Food
The litmus test of this traditional French pastry: a meringue like texture and slight chewy centre. Here's who made the shortlist.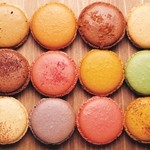 CANELÉ PÂTISSERIE CHOCOLATERIE
[CLOSED]
These Pierre Hermé-endorsed macarons boast an enviably moist and chewy consistency. Canelé adds an extra dimension of crunch to the Feullitine with a hazelnut praline wafer amid a Valrhona 66% Caraibe chocolate cream ganache. The airy interiors of the meringue discs crumble gently, allowing for the decadent filling to take centre stage. Of the 12 available flavours, the Caramel Sel stands out for its crisp marble-smooth shell and a thick syrupy middle that resembles pristinely smooth butterscotch. #B1-25 Paragon, 290 Orchard Road. Tel: 6733 8893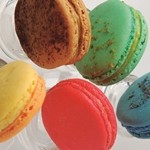 CENTRE PS
The pâtissierie, helmed by Chef Pâtissier Steven Ong (formerly from Conrad Centennial Singapore), isn't in the most convenient location, but we'd head there nonetheless for his toothsome Lychee and Black Sesame macarons. The former is infused with lychee brandy for a more pronounced fruity relish, while the Black Sesame packs a punch with its smoky black and white sesame flavours. We're also impressed by the consistency—every cookie boasts a perfect ratio of thin crusty layer, airy but moist interior, and light and smooth filling. Tip: order beforehand if you have specific flavours in mind, stocks run out fast. 78 Guan Chuan Street #01-43. Tel: 6220 1285
CHECKERS DELI
Sure, Hilton Singapore packs a steady crowd for its legendary cheesecake but guests should also take home a bag or two of macarons. French executive pastry chef Christophe Grilo works his magic into the precious ganache-encased baubles, pairing ingredients like mint with dark chocolate, and blueberry with white chocolate to produce surefire winners. That they are sandwiched between light as air ground almond pastry makes for another reason to return for these peerlessly tasty treats. Hilton Singapore, 581 Orchard Road. Tel: 6737 2233
ET ARTISAN SWEETS
[CLOSED]
Tucked amidst more sombre suburban neighbours, this colourful confectionary immediately draws you in with its cheerful front and array of sugary delights on display. Out of 18 flavours, the star performer is the Peanut Butter, which possessed a decidedly rich nutty flavour and appropriate level of moistness to melt in our mouths. Among the 17 remaining choices, the Hazelnut Praline has the most satisfying crunchy centre. 32 Holland Grove Road, Henry Park Apartments. Tel: 6468 6700
HÉDIARD CAFE-BOUTIQUE
Each month, the French gourmet store releases a flavour of the month—we tried and loved the crème brulee for December, while January is a delicious Dragees macaron with amaretto filling covered with bits of the festive candy. On their regular menu, the Chocolate and Earl Grey version takes on hints of citrus notes from the tea. Unlike your typical button-sized versions, the meringue-like discs come in a larger portion where crisp shells encase a slightly chewy interior and are piped with a generous layer of ganache. 123-125 Tanglin Road. Tel: 6333 6683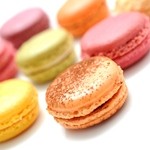 JEAN-PHILIPPE DARCIS
The renowned Belgian chocolatier's eponymous outlet—his first in Southeast Asia—is a delightful house of sweet treats, offering nibbles ranging from pralines to jams. But what rules the oven is the array of macarons. A customer queuing in front of us aptly remarked that the rotund delicacies behind the display "look like little rainbows". The 15 enticing flavours, such as Gingerbread, Orange Chocolate and Blackcurrant Violet, can put you into a selection quandary. What will impress your taste buds is the Nougat: the aromatic shell is slightly crisp, boasting a chewy interior, which gives way to the generous amount of creamy, nut-accented ganache filling. #01-38, The Shoppes at Marina Bay Sands. Tel: 6688 7202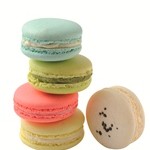 JEWELS ARTISAN CHOCOLATE
[CLOSED]
As far as offbeat macaron flavours go, Jewels take the crown. The Black Palm Island Salt macaron is filled with salted egg yolk and almond cream and sprinkled with a fine dusting of Pacific sea salt blended with purified charcoal. It is an unconventional but laudable take on the French confection by chocolatier Then Chui Foong, who is known for injecting local flavours in desserts. Each fluffy meringue cookie is crafted with a sweet-savoury balance like the Butterfly Pea Bloom which is filled with kaya and pandan almond cream. #02-31/32 Orchard Central, 181 Orchard Road. Tel: 6509 8998
MEZZA9
When Pierré Herme was in town for the World Gourmet Summit 2008, he left a little of his magic at mezza9 by passing his recipe for the Rose Ispahan macaron to the restaurant's pastry team. The sweet bears a lovely rose-flavoured crust, and its fillings of raspberries, lychees and rose petal cream is at once juicy, addictively sweet and sour. It's also three times the size of your average macaron. Take your time to savour it. Grand Hyatt Singapore, 10 Scotts Road. Tel: 6732 1234. Book a table at Mezza9 with Chope.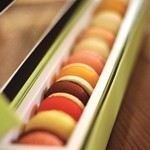 SWEET SPOT
In the course of our pursuit for the best macarons in town, we came across numerous safe but unexciting fruit flavours like orange and strawberry (although we did nose out a durian-inspired macaron, whose heady pungency was way too bizarre for our liking). So imagine our pleasure to be able sink our teeth into the Passionfruit, found at the aptly named Sweet Spot: its filling had sweet notes, with subtle sour touches, and its airy shell doesn't crumble. The Raspberry Chocolate is a hit, too—you can't miss it with its alluring pink and brown shells. Hotel Lobby, Tower 3, Marina Bay Sands. Tel: 6688 8588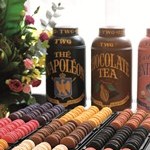 TWG TEA SALON AND BOUTIQUE
Known for their premium brews, TWG's tea-infused macarons are equally pleasing on the palate and also less cloying to cater to Asian palates. Thumbs up for the well-formed 'feet' (the rough, uneven skirt of each macaron cap that is the primary indicator of a good or bad specimen). The Napolean Tea and Caramel's enticing ebony-coloured cookie caps are the first to catch our attention, and each gooey bite elicits unanimous approval, while the Earl Grey Tea and Chocolate (another crowd favourite) possesses a divine medley of bergamot and a blend of different chocolates to best enhance the flavours of the pastry. 9 Raffles Place #01-22, Republic Plaza. Tel: 6538 1837
SHARE