Current barspeak
New York bartending maestro Sasha Petraske opened the speakeasy-style Milk and Honey in New York in 2009, and has gone on to open other tipple venues in the city, such as Little Branch and Dutch Kills. Petraske, who favours old school cocktails, updates us on what's hip in the Big Apple.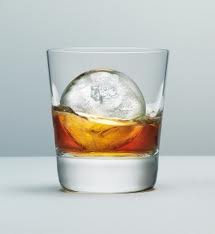 Dry Shaking The practice of shaking without ice to mix egg ingredient drinks before shaking again with ice.
High and Dry It refers to the proper presentation of a crushed ice cocktail. 'Dry' refers to the washline or the drink's level (in the glass) that is low enough to avoid spillage, 'High' refers to the crushed ice gently rising above the rim.
On Toast This term was reintroduced when the oldest working bartender retired last year and he mentioned it in a newspaper interview. It refers to the practice of flaming a lemon peel over a cocktail.
WHAT'S TAKING OFF
The top bars are engaged in a bit of an arms race with ice production, with several operators using Cleinbell ice block machines, which are designed for the ice sculpture industry. The ice it makes is perfectly clear and hard as a rock.
WHAT'S NOT COOL
The term 'molecular mixology'. It's about overly complicated cocktails that no one wants to drink more than once. I think the technologies and methods involved in this trend belong in the pastry chef's sphere, rather than the bartender's. I also find the term 'mixologist' ridiculous; it's like calling a janitor a 'custodial engineer'. We prefer the term 'bartender', or 'bar-tender', if you are of the old school type.
Excerpt from the February issue of epicure.