Spotlight on: Anna Olson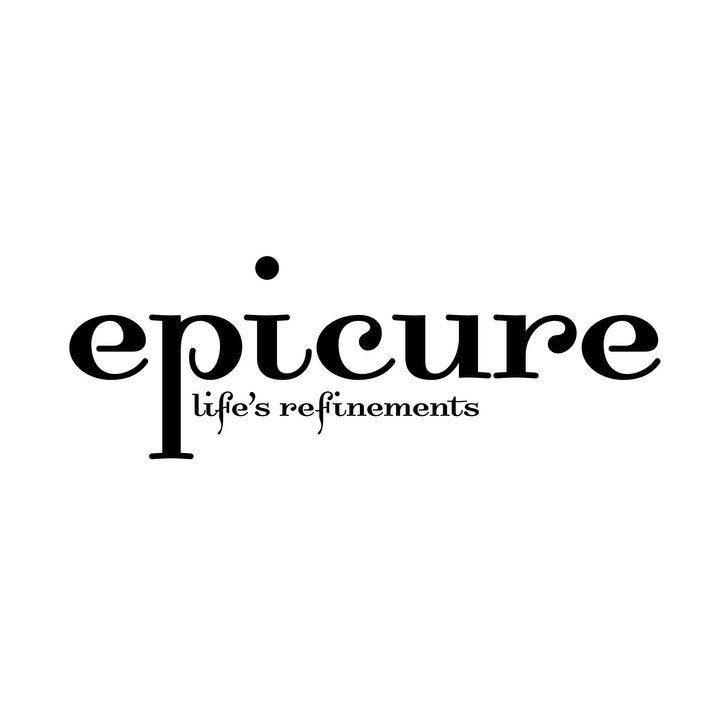 · 15 December 2010
·
Features
The Asian Food Channel host of Sugar and Fresh shares her grandmother's Cherry Walnut Icebox Cookies recipe and other dinner table staples for the yuletide season.
epicure: How is being a TV chef different from running your own restaurant?
Anna Olson: Both roles offer a real energy or adrenaline rush. But taping a TV episode is very much like planning for a dinner service in a kitchen—there's lots of preparation and organisation in advance so that when the moment arrives you are ready to go, go, go! Both involve 12-15 hour days, but at least with TV hosting, I have someone to help with hair and make-up!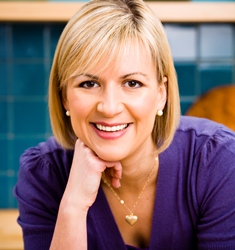 Sugar, your first production on AFC was centred on sweet treats though Fresh is focused on local, seasonal produce. Do you consider yourself more of a pastry chef at heart?
Even though I first started my culinary training in savouries, I do find that I am most drawn by the balance of precision and creativity that a pastry kitchen allows. You can tell, from watching Sugar, that it's really less about the fact that the results are sweet-tasting, but it's more about the technique behind baking that I find compelling.
Any embarrassing TV mishaps to share?
Too many in just one article. One time I had a hot glass bowl completely shatter when I added ice cream into it. We captured it on tape and it was fascinating to watch in slow motion. Thankfully no one got hurt. Another time, I tried to flip a potato dish out onto a plate and it completely slid off onto the gas stove, on the camera and floor. There was potato everywhere!
With an average of three recipes per episode, 20 episodes per season, and Fresh going into its third season, what drives your recipe development?
I am happy to say that I am 100 percent behind the episode themes and the actual recipes themselves. Before they even appear on AFC, I work on them first until I am satisfied, then I give them to my recipe tester to put them through the paces again. Finally, I like to have a non-professional test them—sometimes my mother or friends, so they can give me their honest feedback.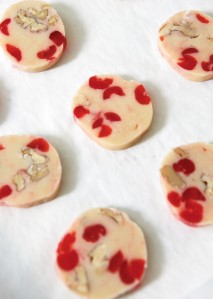 Any quick and easy recipes to share for the festive season?
Here is my grandmother's recipe for Cherry Walnut Icebox Cookies, I make them every Christmas. They are easy and the extra dough freezes well.
What is the Christmas tradition like at the Olson household?
Christmas Day is actually quite quiet. My husband Michael and I make a seafood dinner, but then Boxing Day is when all the family and friends descend and we make a huge prime rib roast and have a lot of noisy fun. I make everyone play board games after dinner.
Pulling off the Christmas dinner can be a stressful affair. Can you give us a few practical tips on how to prepare the meal with minimum stress?
Plan your menus in advance and then write up detailed shopping and preparation lists so you don't miss anything. It's important to work to your strengths—if you are good at soup, plan a special one. It's not worth the hassle to insist on a turkey dinner and have to deal with the stress of roasting one if you can't pull it off.
What are the common mistakes made when roasting a turkey?
The dark meat in turkey can take longer than breast meat to cook, so sometimes we overcook (or even worse, undercook the turkey). Always use a thermometer, and insert it in between the thigh and breast meat to get the most accurate reading. You should cook the turkey to 80˚C for proper doneness.
What's a good sauce to make that will go with everything on the Christmas table?
A simple and traditional turkey gravy is made by straining off the liquid from the roasting pan (keep 45ml of the fat and all of the juices). Add back the 45ml of fat with 45ml of flour and cook on a burner until the flour has browned, about 8 minutes. Add a splash of white wine if you wish and a little bit of sage or thyme, then whisk in 400ml of chicken stock. Bring this to a simmer and season.
Five things to know about Anna Olson:
Eggnog or mulled wine? Christmas pudding or fruit cake?
Eggnog and fruitcake (the lighter styles, not the dark ones).
My guilty festive indulgence:
Eating lots of decadent cheeses!
My ideal Christmas meal will comprise:
Roast prime rib of beef, mushroom sauce, whipped potatoes, root vegetables and creamed spinach.
The three things on my wish list:
Health, happiness and another trip to Singapore.
My New Year's resolution:
To exercise more.
Fresh with Anna Olson 3 currently airs on the Asian Food Channel every Tuesday at 9 pm; Sugar 2 airs every Tuesday at 7am.
SHARE