Best mojitos in Singapore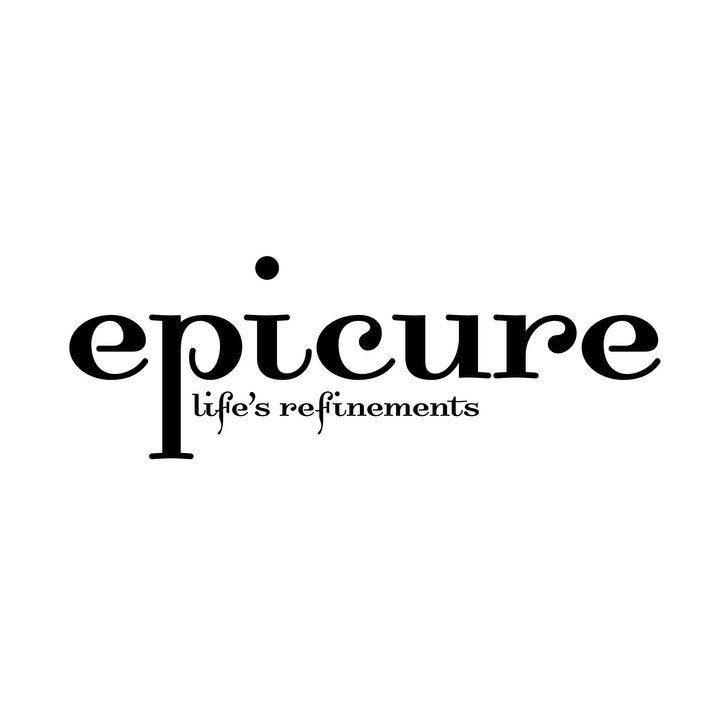 · 30 November 2010
·
Food
This timeless concoction has undergone various flavour incarnations over the years (although the original recipe remains our favourite). Here are the establishments that do it best.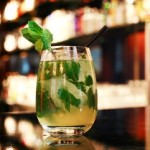 ASTOR BAR
Bar manager Sandesch Seehaye rustles up a Mojito that not only passes muster on taste, it also scores for presentation. The cocktail made with white rum and club soda (or Champagne if you prefer) is served in a crystal Esperienze glass designed by Venetian designer Federico DeMajo. It is available throughout the day, and during 6-8pm, complimentary canapés are served by the hotel's butlers. 10 original lithograph pieces of Pablo Picasso's artwork adorn the bar's scarlet walls and make for good conversation starters. The St. Regis Singapore, 29 Tanglin Road. Tel: 6506 6866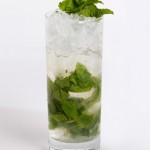 CAMP BAR @ HOUSE
Vanilla syrup is used in place of granular brown sugar so there is no grittiness in this Cuban refresher. A clear stream of Havana Club Añejo Blanco Rum lends the drink fruity sugarcane accents while the mint leaves give a dose of welcome freshness. Limes are hand-pressed (as are all other juices—a promise by the bar to do away with sugary bottled cordials). This Madagascan Mojito is House's tribute to Ernest Hemingway. It was his drink of choice at La Bodeguita del Medio, a humble boite in Havana. 8D Dempsey Road. Tel: 6475 7787
COFFEE BAR K
This watering hole, an outpost of a chain of bars in Japan, attracts a loyal Japanese clientele who appreciate its cosy, intimate atmosphere. Stationed behind the wooden bar counter is bartender Yutaka Nakashima—the chap with the Gatsby-inspired punk hairdo—who serves up our Mojitos in double quick time. The muddled mint leaves are fresh and not a tattered mess, while the Pampero white rum adds a vanilla hint to the cocktail's taste. 'Balanced' is the most apt word to describe this offering. Sit back in the plush seat and interject your Cuban tipple with some complimentary fruit and ham snacks. 205 River Valley Road, #01-76, UE Square. Tel: 6720 5040
CUBA LIBRE CAFÉ BAR
The champion of 2009's Inaugural Bacardi Mojito Fiesta shows just how the classic tipple should be done—each mojito is a blend of Mount Gay dark rum (said to be the world's oldest rum company), and muddled lime wedges, brown sugar and mint leaves. A sugarcane stick acts as a garnish. Try also their Mojito Grande Mount Gay Extra Old for extra punch (a slightly fiery finish with smoky, fruity aromas). Clarke Quay (Block B) #01-13, 3 River Valley Road. Tel: 6338 8982. Book a table at Cuba Libre Café Bar with Chope.
HACIENDA
[CLOSED]
Call it a journo's cynicism, but we always take it with a pinch of salt when someone labels his product as 'perfect', as in the case of The Perfect Mojito at the al fresco chill out turf of Hacienda. The Cuban refresher here is a mix of Havana Club white rum, mint leaves, lime and cane sugar, served in a tall, wide glass. The cocktail packs a rounded sweetness, and the Havana Club's fragrance does just enough to entice you for further sips. Perfect? Almost. Memorable? Yes. Blk 13A, Dempsey Road. Tel: 6476 2922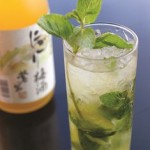 KINKI RESTAURANT & BAR
From its name to the food and the décor, this Japanese restaurant stands out for being achingly trendy and the same can be said of its drinks. What Kinki lists on the menu is an Ume Mojito, made with umeshu replacing the traditional rum. But the classic version (only by request) is also superbly done. We'll head here for great cocktails and tunes; a guest DJ spins every Friday night. 70 Collyer Quay #02-02, Customs House. Tel: 6533 3471. Book a table at Kinki Restaurant & Bar with Chope.
ORGO
There's something restful about watching the dusk sky fade over a panoramic view of the city skyline while sipping on a refreshing Mojito. Orgo, located atop the Esplanade, not only offers a vantage view but a well-concocted cocktail rustled up according to renowned Japanese mixologist Tomoyuki Kitazoe's steep standards. The minty freshness is pronounced, but not overpowering, and a right dose of Bacardi Rum makes this one smooth player. 1 Esplanade Drive, #04-01, Roof Terrace, Esplanade Theatres on the Bay. Tel: 6336 9366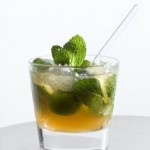 POST BAR
Here are a few reasons why Post Bar's Mojitos make a shoo-in for our Top Ten. First, an unexpected dash of ginger ale perks up the taste. The sweetness of the soda is balanced by cutting back on the sugar. Next, we like how they use fresh lime juice instead of cordial. Add spearmint leaves and you get an icy freshness to the drink. The mixture includes the classic Cuban rum, the Havana Club, which adds a twist of dryness to the tart yet sweet notes. 1 Fullerton Square, Lobby Level, The Fullerton Hotel Singapore. Tel: 6877 8135. Book a table at Post Bar with Chope.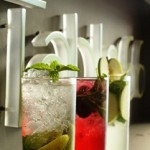 TABLE 66
With only one cocktail listed on their menu, the restaurant must be pretty confident of its drink. And rightly so. Their zingy Mojito is a burst of refreshing mint flavour served in a tall glass. Guests who wish to recreate the drink can check out the recipe, which is generously written on on the menu: six wedges of lime, mint leaves, one cube of brown sugar, fresh lime juice and Bacardi Superior Rum, topped with crushed ice. We won't list the lengthy preparation method here, but if you're interested to find out the exact proportions used, leg it down to this European restaurant to find out. 66 Tras Street. Tel: 6225 6690
THE WHITE RABBIT
Served in a highball glass, the Mojito is made by first muddling sprigs of spearmint in syrup and fresh lime juice. Only slightly bruised, the mint leaves release essential oils without being reduced to floating green shreds. The glass is then filled with crushed ice and spiked with Havana Club white rum before it is topped with frosty cold club soda. Over here, two dashes of a special ingredient complete the cocktail: Angostura bitters, an alcoholic tonic made of gentian root and herb extracts. 39C Harding Road. Tel: 6473 9965. Book a table at The White Rabbit with Chope.
SHARE