SPRMRKT: "Dining with a Conscience" for a cause
Photographer Isabelle Lim doesn't let Nagers Syndrome drag her down and has inspired a six-course fund-raising dinner menu at SPRMRKT Kitchen & Bar,.
There's fine dining, and then there's fine dining for a cause. Hosted by SPRMRKT Kitchen & Bar "Dining with a Conscience" celebrates it's second year of fundraising for those in need, with a carefully curated six-course dinner, with the proceeds going towards the TODAY Enable Fund which supports and hopes to raise awareness and enhance the education, skills and employment prospects of people with disabilities as well as foster greater empathy and inclusion in the wider community.
The inspiration for chef-owner of SPRMRKT Joseph Yeo is Isabelle Lim, a photographer who suffers from Nagers Syndrome, and whose photo essay 'Living with Grace' will be exhibited as a silent video collage during two closed-door fundraising dinners before four pieces are auctioned off. The collection is inspired by her resilient grandmother, who has lived a fulfilling life well into her silver years, and was a collaboration between Isabelle and her cousin, Tham Yin May. Isabelle is also a beneficiary of the TODAY Enable Fund.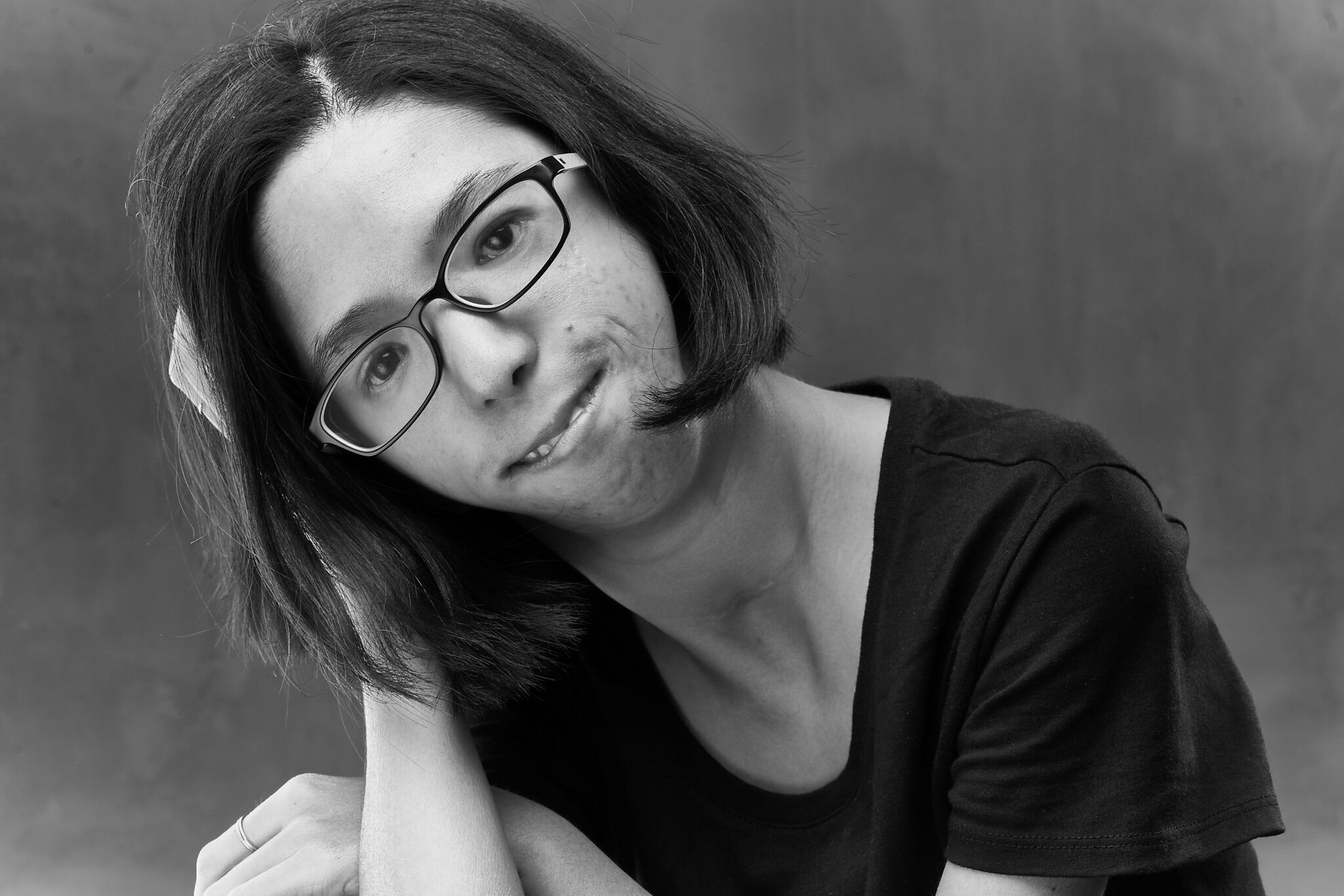 Introduced by Mrs Tan Shook Wah, founder of the Dare to Dream scholarship to Isabelle, chef Joseph found out about Isabelle's profound photography and observational skills, which she had developed as a result of her hearing and speech disabilities, and was interested and inspired to work together with her to create a menu that reflects her outlook on life and food. Joseph and his culinary team started to brainstorm on possible ideas for the menu and presentation of the dishes, but it was only after the second meeting with Isabelle that he decided to conceptualise the menu around first impressions and hidden talents, which translated into the thought of presenting her favourite foods in unexpected, contemporary renditions.
During the R&D stage, Isabelle was very much involved as she gave feedback on the dishes before the menu was further refined and finalised.
Guests can expect dishes such as "Xiao Long Bao Consommé Royale", a delicate dish of minced pork ravioli, shiitake mushrooms, steamed foie gras egg flan, pork broth that's been simmered for four hours, zucchini, carrots and sliced radishes, "Black Bean Beef Hor Fun" lasagne and "Pengat Pisang" Crème brûlée.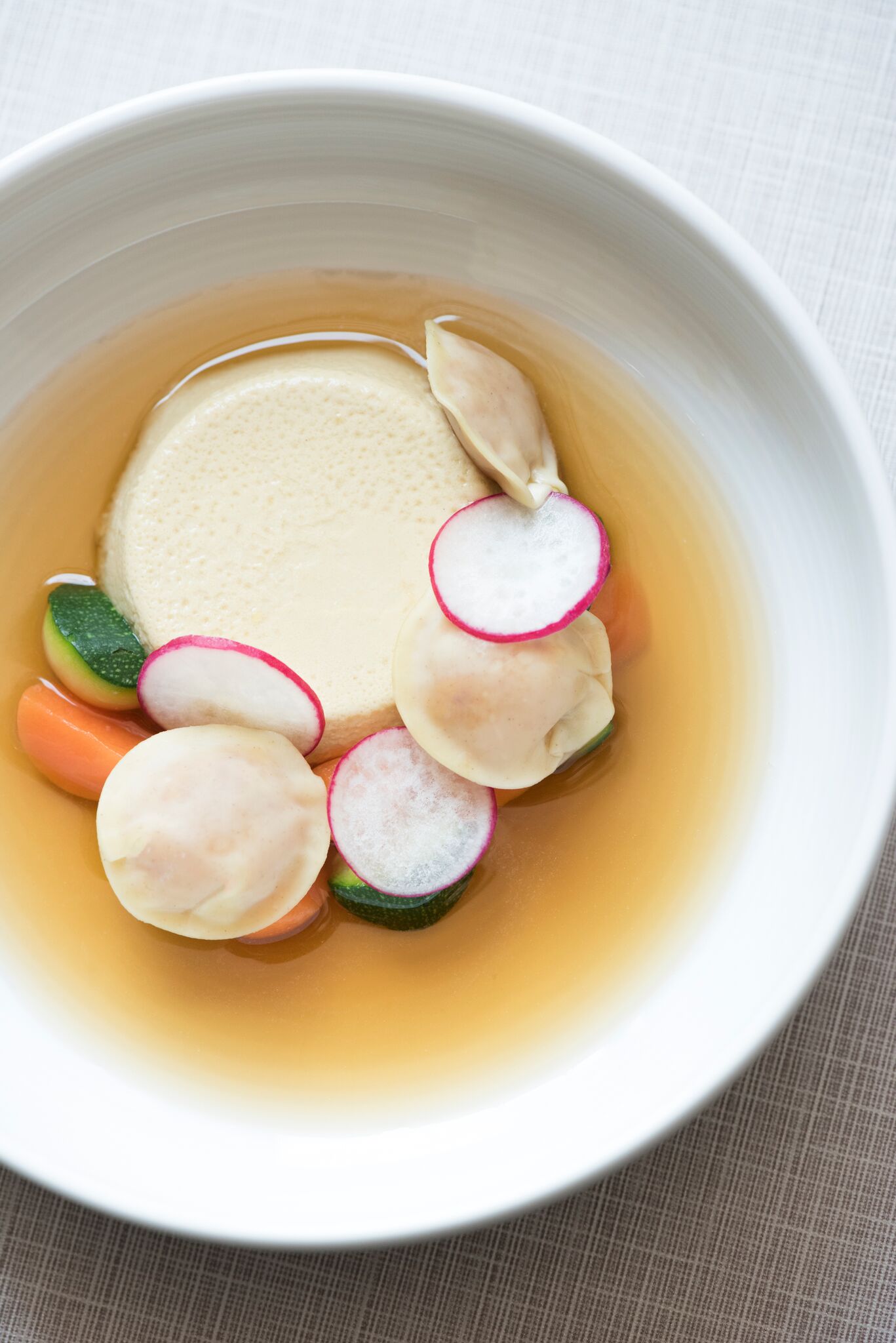 A favourite meal of Isabelle and her family, the chef Joseph's Xiao Long Bao celebrates each and every new dumpling she tries, as for Isabelle, it is a struggle to even put the dumpling in her mouth. Tasting the soup without breaking the dumpling is always a moment of triumph.
With a distinctively Asian twist on the "Black Bean Beef Hor Fun" lasagne, chef Joseph has turned Isabelle's favourite Western dish into a playful local version, served with quinoa, dehydrated green and red peppers and romesco sauce.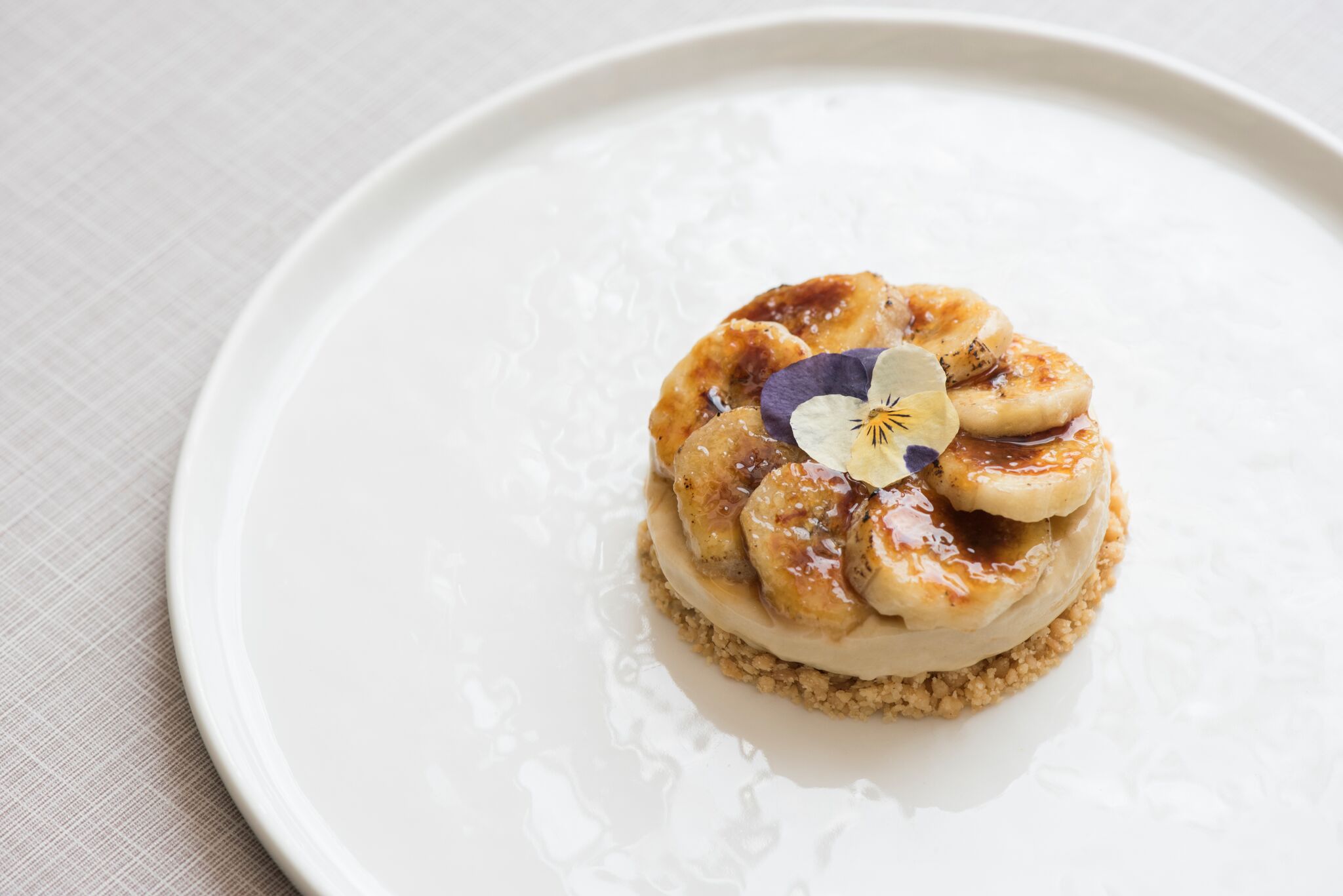 Tube-fed milk and plain porridge until she was eight, the "Pengat Pisang" Crème brûlée is SPRMRKT's creation that fuses her memories of her early feeding routine with the traditional ingredients of a pengat pisang – coconut creme, gula melaka, coconut milk, crème of banana topped with caramelised bananas.
The two closed-door fund-raising dinners will be held on 23rd and 24th November 2017 at SPRMRKT Kitchen & Bar with a silent auction of four of Isabelle's unique photographs taking place on both nights. This is followed by dinners open to the public on on 25th and 28th to 30th November 2017 at $188++ per person.
Net proceeds from all dinners from 23rd to 25th and 28th to 30th November and the silent auctions, as well as the full pledges, will be contributed to the TODAY Enable Fund and are tax deductible.
SPRMRKT Kitchen & Bar, STPI – Creative Workshop & Gallery, 41 Robertson Quay, level 2. Telephone: 9736 4032.