Best gourmet sandwiches in Singapore
he most popular origin story of sandwiches is that it came about when, in the 18th century, the fourth Earl of Sandwich, John Montagu, was too occupied at a gaming table and subsisted on a piece of beef in-between two slices of bread. So novel was this ingenious creation that the 'sandwich' was thereafter ensconced in culinary history. Indeed, one of life's simplest pleasures has to be a classic BLT sandwich oozing with creamy dressing. Over the centuries, the permutations for sandwiches have become endless and gone beyond a humble ham and cheese on a baguette or a standard turkey on rye. The quality of fillings, the freshly baked bread varieties and the condiments and dressing came under scrutiny during our recent review. We scoured the island's independent cafés and delis for the 10 best gourmet sandwiches you need to get your hands on.
Park Bench Deli
For a lesson in the art of sandwich making, look no further than Park Bench Deli. You'll be satiated by the hearty and indulgent Cubano, brimming with succulent pulled pork, sauerkraut, smoked ham, mozzarella cheese and piquant Peruvian aji verde sauce nestled between warm ciabatta bread. The secret lies in the preparation process, during which pork shoulder is marinated overnight and then slow-cooked for five to six hours till it is fork-tender. In place of regular pickles and mustard, the homemade aji verde consists of cilantro, jalapeños, garlic and lime juice for a touch of heat. The behemoth of a sandwich is then finished off in a Panini press, so that it's crisp and warm on the outside and juicy and full of flavour on the inside. We'll have another any day. 179 Telok Ayer Street. Tel: 6815 4600
Maison Kayser
Maison Kayser may be famous for its bestselling croissants – but the Crevette Tartine is worth a go too. A popular French open face creation, you get perfectly steamed prawns tossed in an aromatic garlic vinaigrette atop homemade sourdough, which is lavishly spread with tangy but refreshing lemon cream cheese as its base. The prawns are then garnished with edamame and grated radish for added crunch and colour. #01-26/27/28, myVillage at Serangoon Gardens, 1 Maju Avenue. Tel: 6509 8184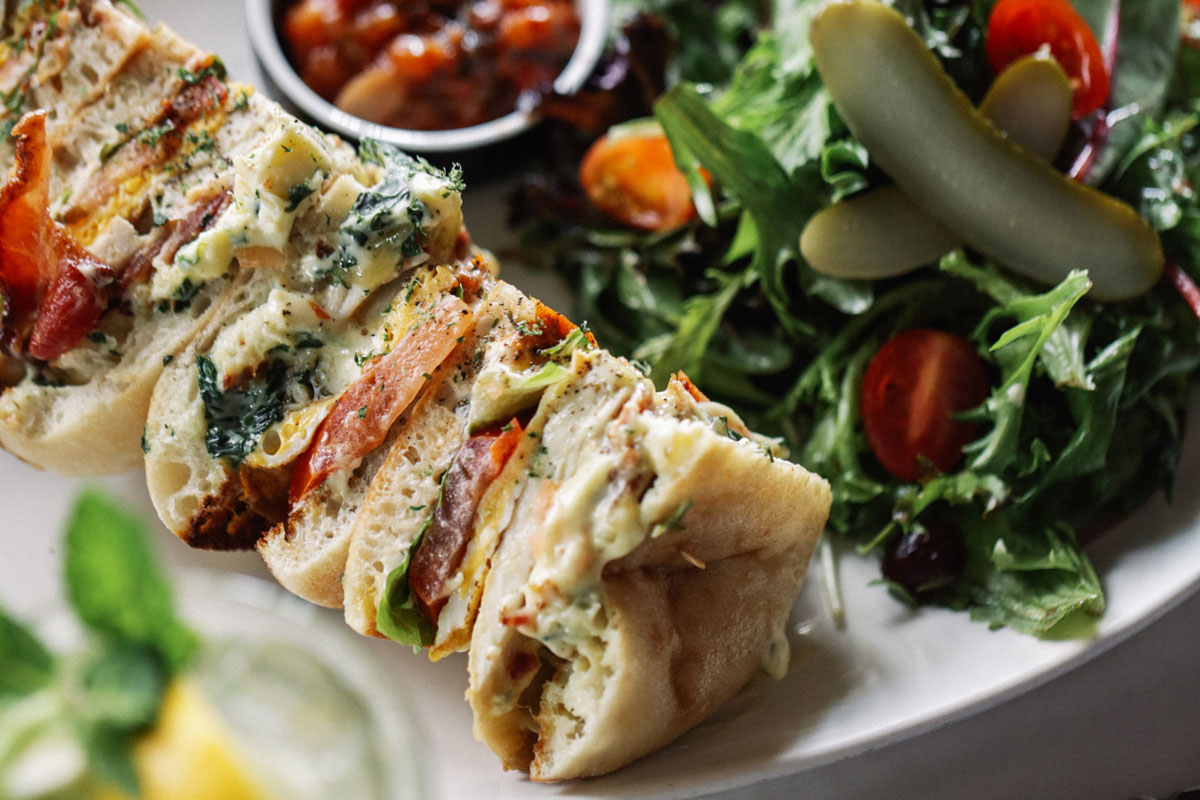 PS.Cafe Ann Siang
Take a bite into the PS. Club at PS.Cafe Ann Siang. Stuffed between two pillowy halves of toasted Turkish are layers upon layers of chicken, bacon, cheddar and all the makings of a hearty club sandwich. A tasty alternative is the PS. Turkey Cranberry. The pairing of tart cranberry mayo and smoked turkey will have you feeling Christmassy all year round. #02-02, 45 Ann Siang Road. Tel: 6222 3143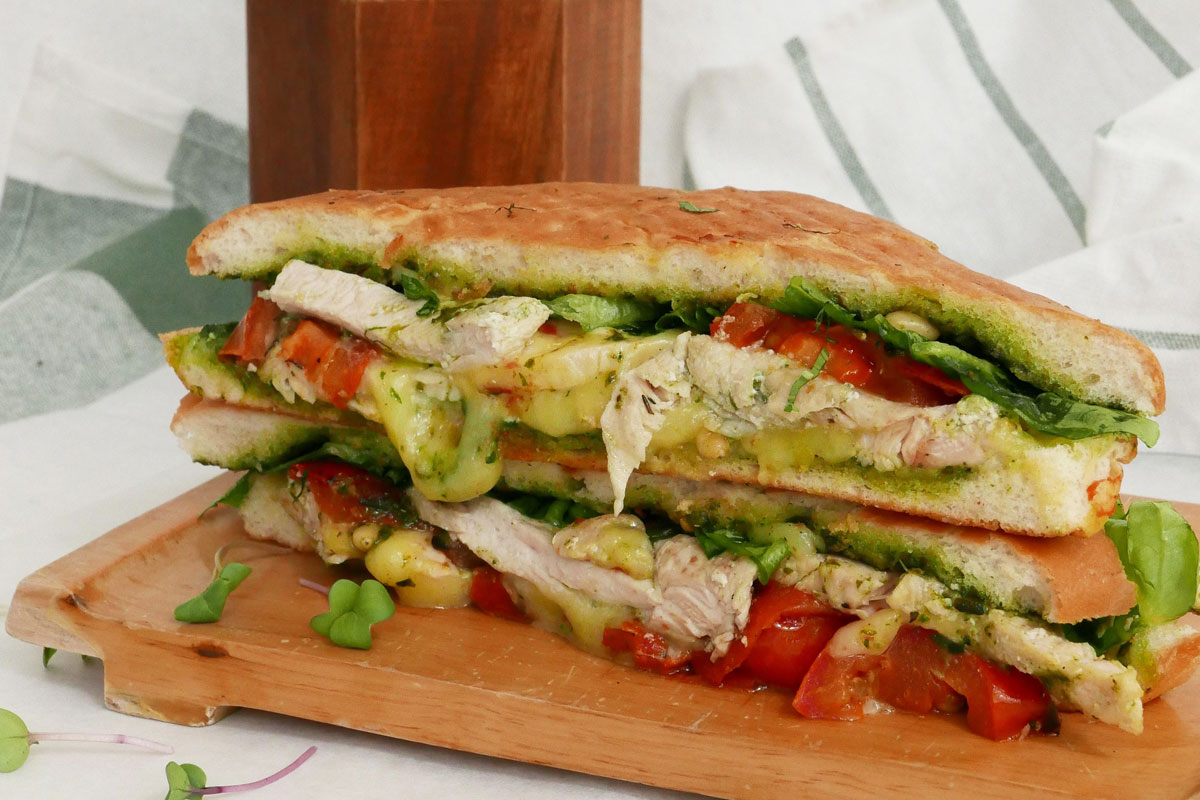 40 Hands
One of the pioneers of the café culture in Singapore, 40 Hands not only serves excellent coffee but a fantastic Chicken Pesto Panini too. The main stars are fresh, garlicky pesto, sweet basil and savoury Parmesan elevating a combination of chicken slices, tomatoes and mozzarella together. #01-12, 78 Yong Siak Street. Tel: 6225 8545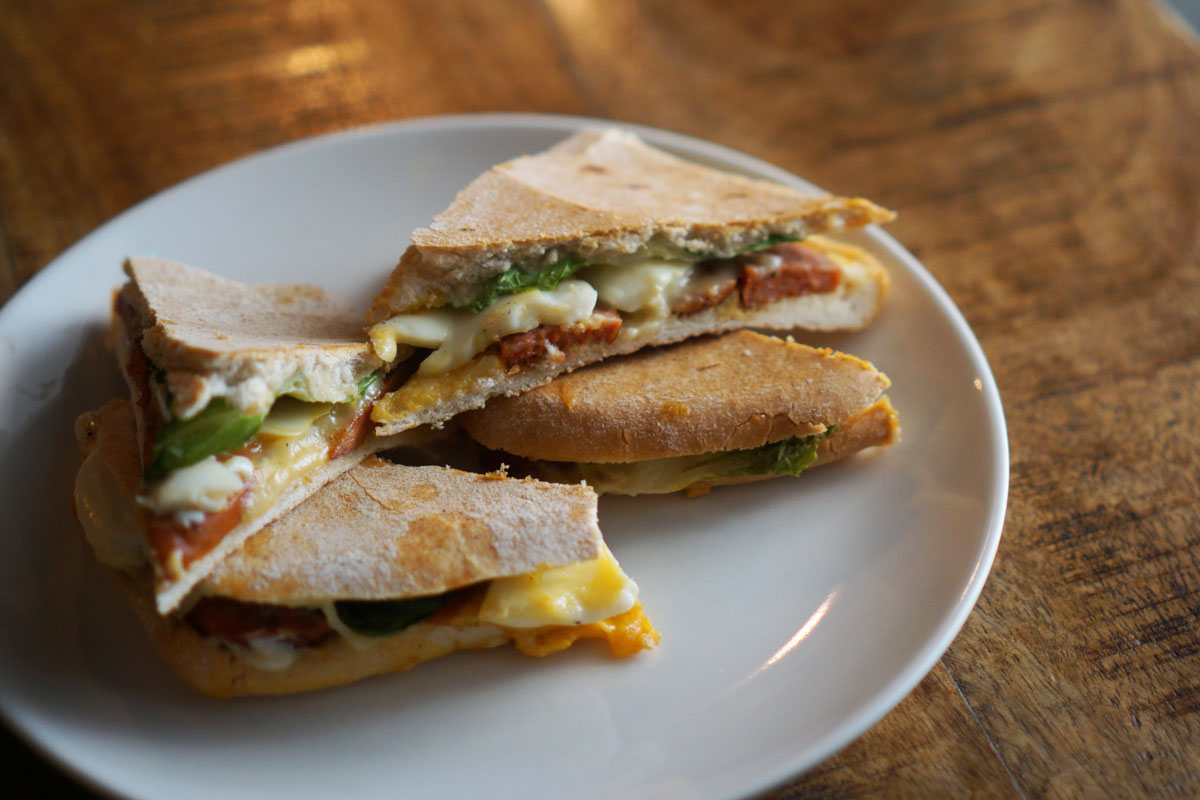 Ronin
This hotspot for coffee fiends doles out a mean sandwich too. In particular, we fancied the Dirty Ronin, in which ciabatta was generously stuffed with mildly piquant chorizo and sharp yet versatile melted Emmental. What really held the sandwich together was the soft (but not runny) egg and miso mayo, which were the perfect foils to sausage and cheese.17 Hong Kong Street.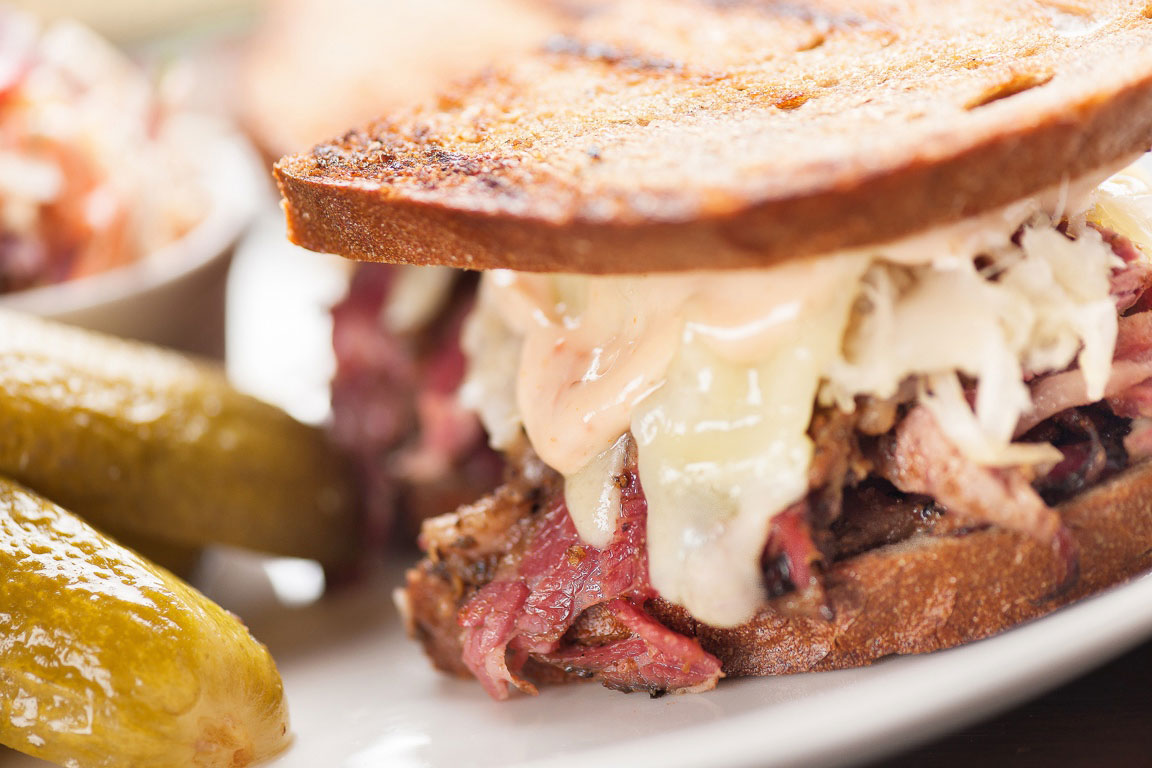 Sacha & Sons
This list would be remiss if it didn't include Sacha & Sons' Grilled Reuben. The New York deli-styled cafe doesn't stinge on its ingredients – a choice of toasted rye, brioche or a bagel is stacked with copious slivers of pastrami (Prime U.S. beef brined, spiced, cured for five days, then smoked), Swiss cheese, tart sauerkraut and Russian dressing. A final moment in the oven to melt the cheese renders this Reuben thoroughly addictive.#03-02 Mandarin Gallery, 333A Orchard Road. Tel: 6735 6961. Book a table at Sacha & Sons with Chope. 
Bread Table
Its regulars pop in for their wickedly delicious sticky cinnamon buns but there are other gems to behold. The construction of this Cajun Chicken is simple — a large chicken patty roasted with Cajun spices, crunchy Romaine lettuce, oozy melted Gouda cheese and pillowy French onion bread — but when put together, the flavours are anything but modest. Each bite is sweet, savoury and spicy all at once. Every mouthful is as good as the last. 1010 Upper Serangoon Road. Tel: 6282 3546
Publico Deli
It's the frills inside Publico Deli's Italian Meatball Panini that make all the difference. The house-made juicy beef meatballs are accompanied by melted scamorza and generous slapping of marinara sauce, all wedged between toasted baguette. It's a flavour explosion with the tanginess from the tomato sauce that's well-balanced by the creamy cheese. InterContinental Singapore Robertson Quay, 1 Nanson Road. Tel: 6826 5041
Huber's Bistro
You can count on the popular bistro at Huber's Butchery for delightfully meaty and thoughtfully crafted sandwiches (with a side of fries). Our favourite is the chicken schnitzel – crispy breaded lemon chicken breast layered with gherkins, lettuce and Gruyère. This creation also features laugen bread, which, like pretzels, uses dough dipped in lye to produce a characteristically brown exterior. 22 Dempsey Road. Tel: 6737 1488
Dean & Deluca
The sole vegetarian entry on our list belongs to Dean & DeLuca. Their portobello and three cheeses sandwich seamlessly melds earthy mushrooms with a savoury trifecta of Gouda, Gruyère and Parmesan, laid atop pale and pillowy ciabatta. With its well-rounded flavours, it won't leave you craving for meat. #01-09 Orchard Central, 181 Orchard Road. Tel: 6509 7708