50 Best Dishes of 2017
The following pages shine the spotlight on 46 other mouthwatering plates. They're sorted into five categories: the self-explanatory Showstopping Desserts; Liquid Pleasures that are mopped up till the last drop; creations that give an Asian Nod; oh-so-comforting Soul-satisfying Fare; and Haute Gastronomy that wows.
Showstopping Desserts
Smooth Pear Surinagashi with Fresh Berries, Mikuni
Japanese pear, fresh berries, raspberry sorbet, sake yuzu consommé, grape wine jelly and almond crumble will do a tango on your tongue, as it did to senior lifestyle editor Justina Tan. Designed to look like an elegant Japanese garden, the delicate flavours and textures of each element is enlivened by a sake stock with shiso leaf and vanilla beans. Meanwhile, the smooth grape jelly provides textural contrast with the crunchy almond crumble. "In traditional Japanese cuisine, dessert was always kept very simple, in the form of fresh cut fruit. This dish represents an evolution of time and culture, adopting a contemporary approach to classic Japanese cuisine," says chef Keisuke Uno.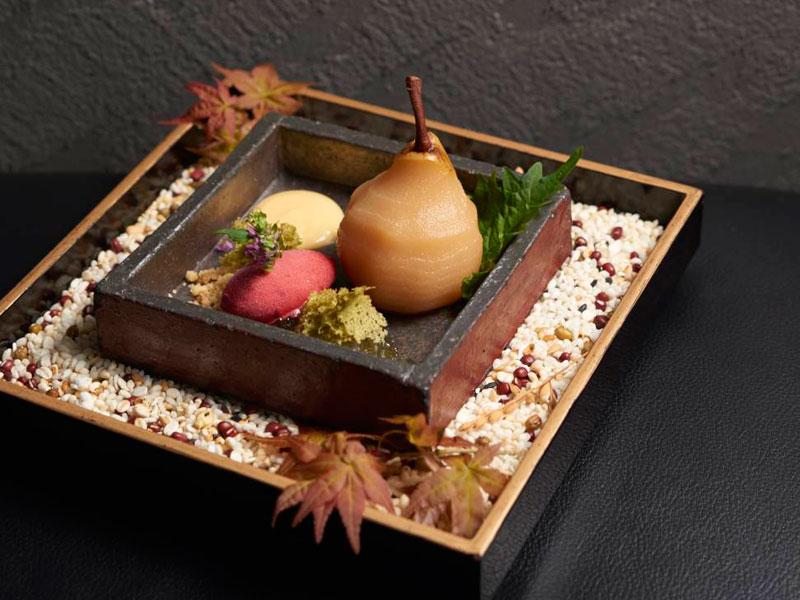 Excerpt from the November 2017 issue of epicure.