Masterclass: Cured Pink Peppercorn Salmon Confit and Caramelised Banana Tatin
A dish with multiple components doesn't always have to take the whole afternoon to put together. Eric Ong, executive chef of PARKROYAL on Pickering shares his sure-fire recipes with us.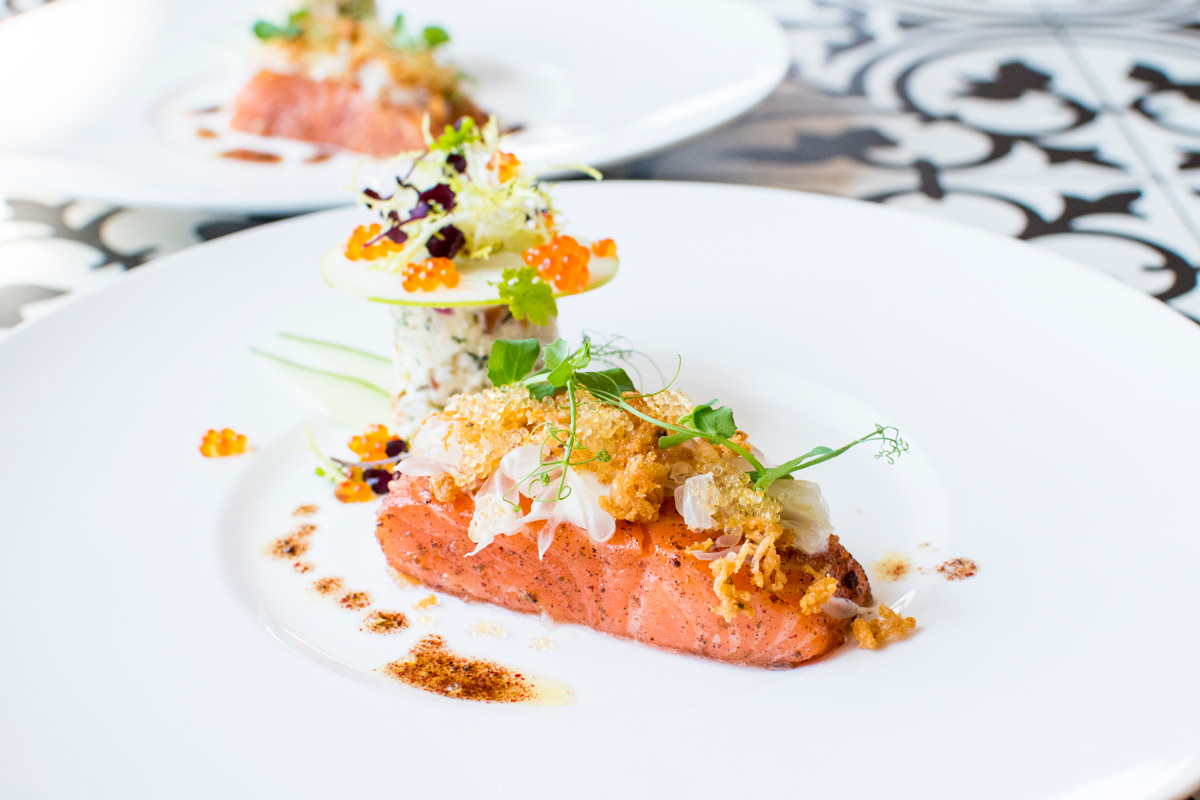 The key to any successful dinner party is to plan ahead and keep the menu simple without churning out something boring and colourless. An appetising dish does not have to be complicated at all," says Eric Ong, executive chef of PARKROYAL on Pickering. Ong should know from his 23 years of experience working as a chef, during which he has catered for VISA during the 2008 Beijing Summer Olympics, and for Australian Channel 7 at prince Gong Mansion during the same period. in 2010 and 2012, he worked with The Westin Tianjin to cater for 3000 guests at the World Economic Forum in Davos. Closer to home, he regularly shows his flair at The Istana, as well as for several ambassadors at their residences. Ong is adept at creating beautiful-looking but easy-to-execute dishes for events. Take a look at his seemingly complex cured pink peppercorn salmon confit with pomelo, cauliflower purée, seared scallop and calamansi remoulade. Despite there being several components leading to the final build-up of the dish, Ong declares that the recipe can be completed one hour in advance and assembled when your guests are seated at the table.
Excerpt from the October 2017 issue of epicure.