epicure won Front Cover of the Year 2017
Our February 2017: Dessert La La Land issue took home the Front Cover of the Year (Consumer) - Gold at the 2017 MPAS Awards.
The 11th edition of the Media Publishers Association of Singapore (MPAS) Awards was held at the glitzy ballroom of The Fullerton Hotel Singapore on 26 September. This year saw an overwhelming 200 nominations and 75 awards given out to the magazine (both print and online) publishing industry in Singapore.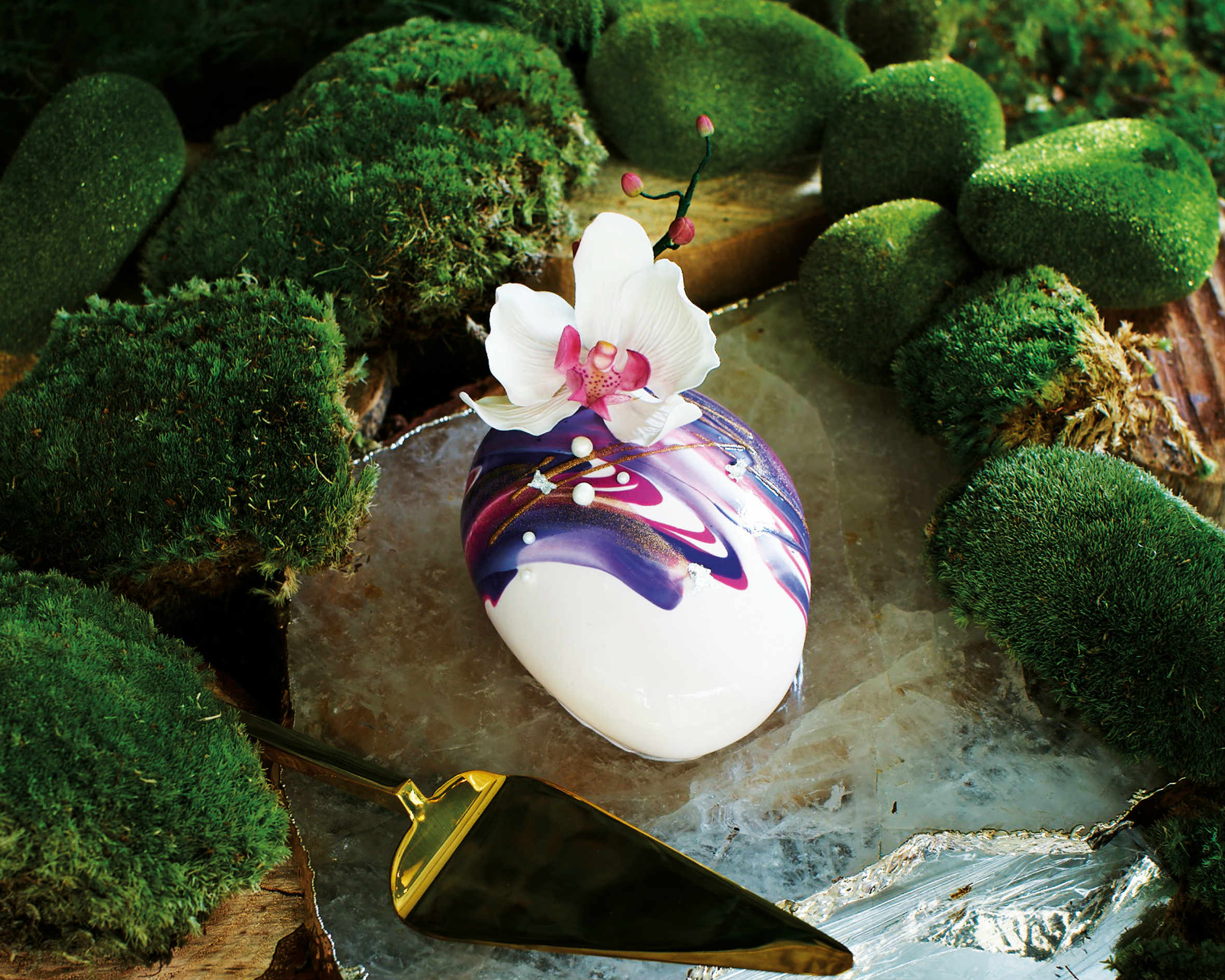 epicure's Feburary 2017 issue, Dessert La La Land, clinched the coveted Front Cover of the Year (Consumer) – Gold award, much to our delight.
Styled and art directed by epicure's art director, Jenn Chew, Pulse Patisserie's Wild Orchid Cake was presented in a 'Forest Fantasia' setting reminiscent of a whimsical lush landscape. We used real moss, wooden slabs, moss-covered pebbles, reflective surfaces to simulate water, and a natural stone platter. The starring marble glaze cake, at first glance, looks like a smooth pebble with the swirls and veins commonly seen on marble, and is garnished with a convincingly styled orchid made entirely out of sugar. Playful serif fonts were used to convey the elegant whimsy of this issue, which also matches well with the font of the epicure masthead.
Cecilia Goh, publisher and executive director of epicure says, "We are extremely grateful and thrilled that our hard work has been recognised by the leaders of the industry, and we will continue to create more stunning covers."
MPAS – with more than 300 publications and 50 publisher members on board – recognises excellent and creative content produced by the talents of the magazine publishing industry in Singapore.