GINZA ROKUKAKUTEI SINGAPORE
Our team goes undercover to suss out the latest and most talked about restaurants in town.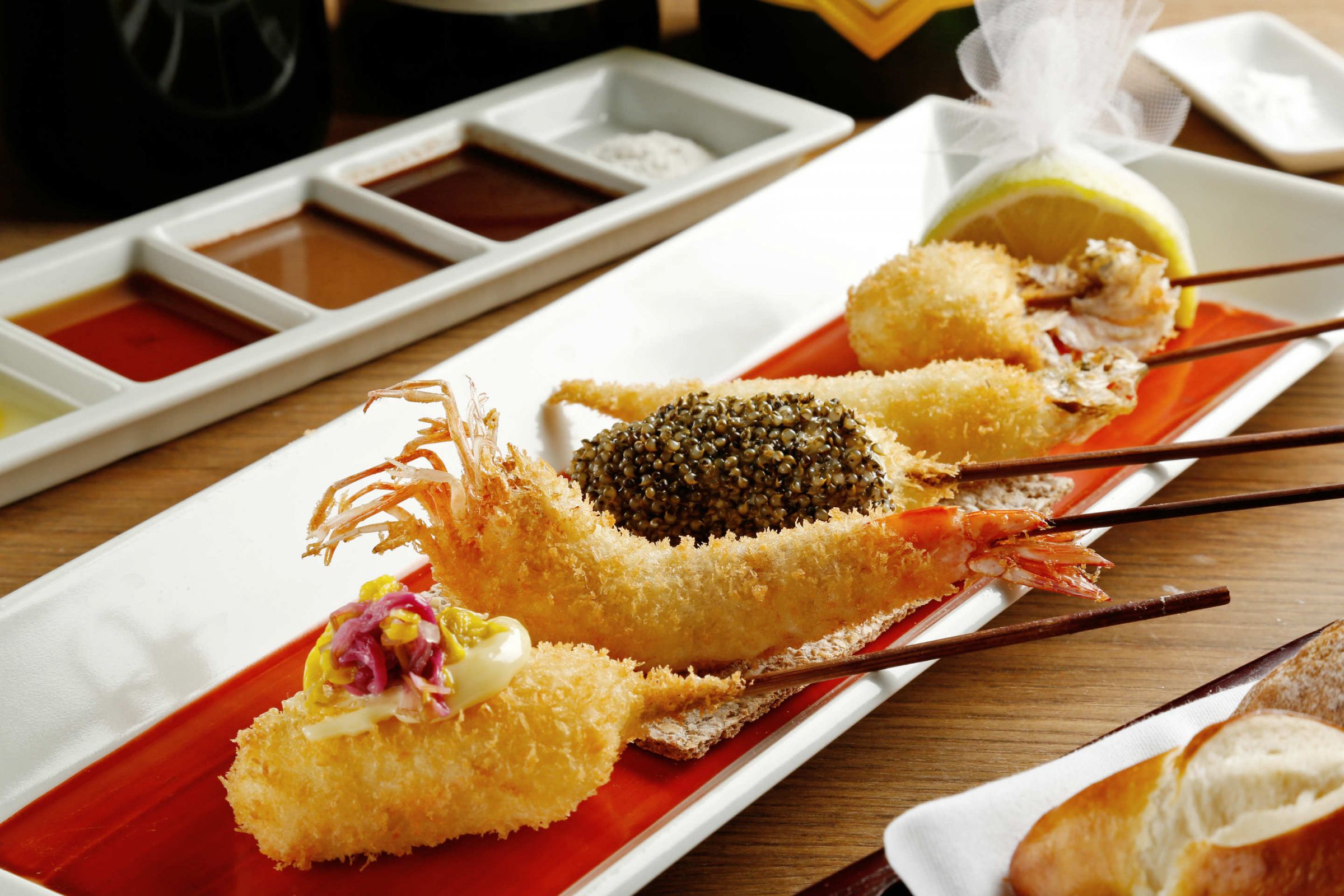 Despite Singapore's burgeoning Japanese dining scene, another restaurant has joined the fray, one that comes with Michelin star credentials. Reputed for offering one of Osaka's most authentic soul foods, one Michelin-starred Ginza Rokukakutei serves kushikatsu or kushiage, which is best described as a mix between deep-fried tempura and yakitori skewers. It's certainly a refreshing addition to an oversupply of restaurants that has been offering fusion ramen, sushi and sashimi.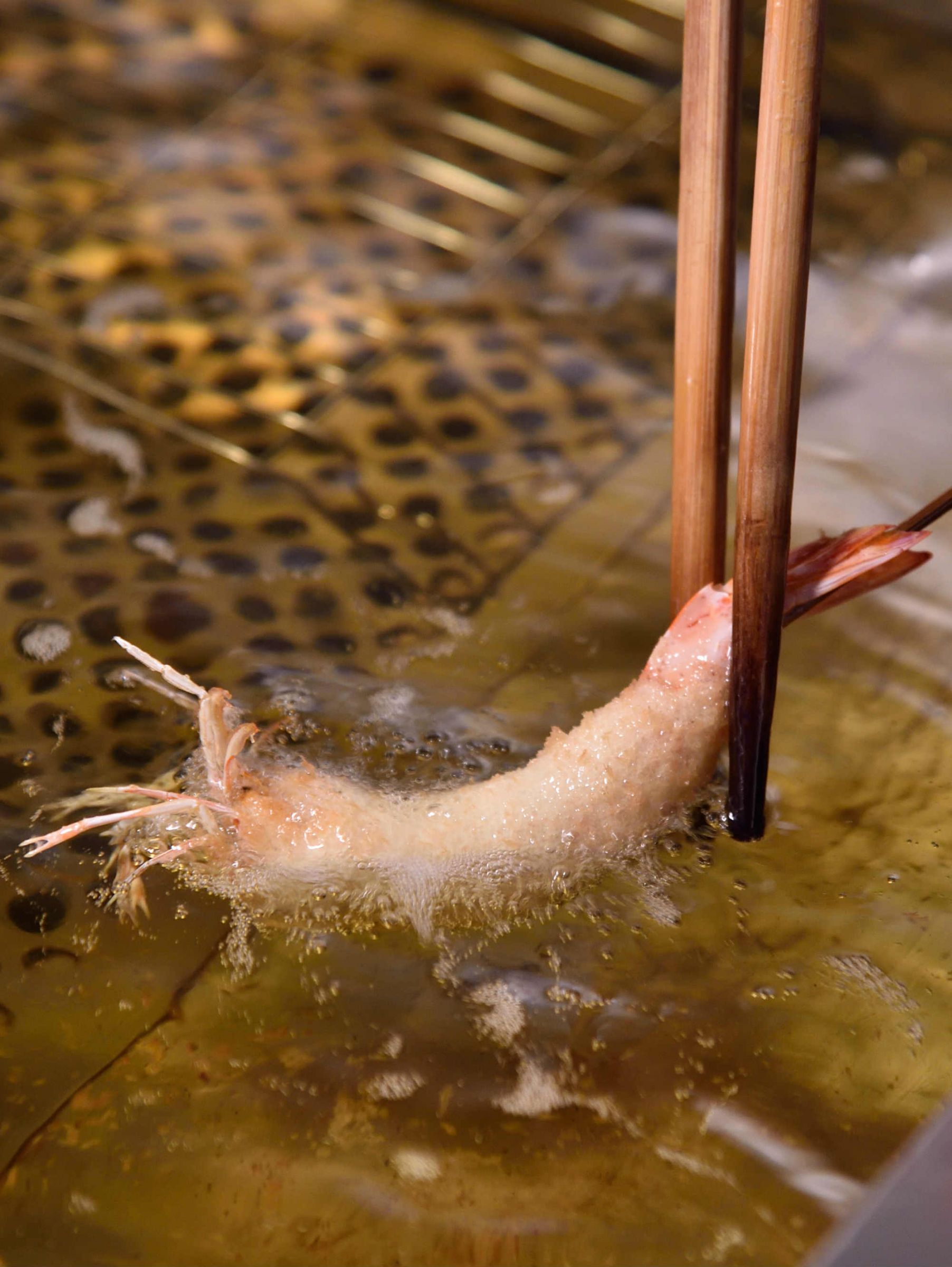 If you can't afford the time to dine at Ginza Rokukakutei's Osaka or Tokyo establishments, you'll at least enjoy a good experience at its first international branch. The 40-seater restaurant in Odeon Towers exudes a modern but warm vibe. While there is a cosy eight-seater bar and a main dining space, I recommend seating tableside at one of the two frying counters as that's where you might be served by founder and chef Hideyuki Tanaka. Dining at the counter allows you to watch the chefs fry each skewer to perfection in fryers filled with sunflower oil and a touch of lard oil. Thankfully, despite the heavy cooking, it did not leave a greasy smell on our clothes when we left the restaurant.
The menu is a little restrictive. In fact, there isn't really a menu selection to speak of, only two dinner choices (the restaurant is open from 4pm every day). You get 20 assorted skewers with the Omakase Set ($134), while the Kushiage+Selected Wines Marriage Menu sets you back by $288 for 15 skewers with wine pairings. Both sets include a colourful veggie bowl (homemade pickled imported Japanese vegetables, raw crudités and steamed greens) that breaks up the monotony of fried fare, fruit agar gelatine and a warm bread basket accompanied by incredibly smooth homemade smoked mascarpone butter.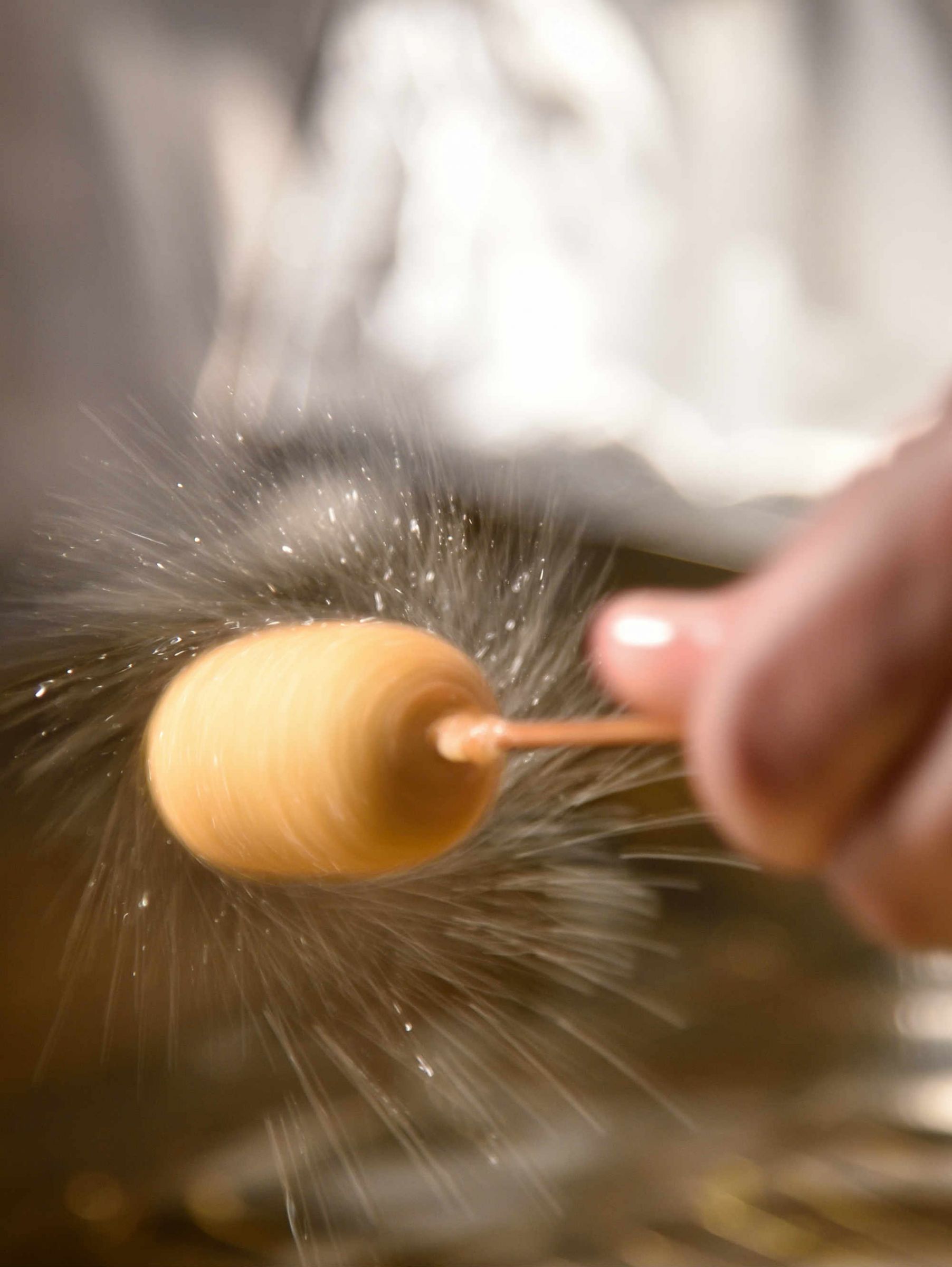 You never quite know what you are going to get from the Omakase Set, but you do hope for some of the more popular skewers like the Wagyu beef ball, crispy spot prawn with shishito pepper, green pea croquette, and salmon with tonburi mountain caviar. The beef and pork are imported from Kagoshima Prefecture and are succulent and flavourful. Elevating the food are four dipping sauces (lemon and mustard, shoyu mustard with sesame, and red wine sauce), Japanese salt and pepper, and Japanese snow salt with a lemon wedge. The crispy skewers are placed directly onto a thin layer of bread in front of you (to soak up any last hint of oiliness), with the skewer pointing to the sauce that best complements the offering. Wine connoisseurs on the full experience menu enjoy select wines that have been handpicked by Tanaka himself, including several of his favourite labels. A glass of Champagne is followed by a glass of wine for every three skewers, making for an apt pace.
If all this sounds like too much feasting, it's not. What's great is that those with smaller appetites can also stop at any point before hitting the 20-skewer mark, and the price of the dinner will be pro-rated accordingly. Likewise, you can order additional skewers at any time ($5.50 to $11), While luxurious omakases are an occasional treat, I can see myself visiting Ginza Rokukakutei again, and soon. The less formal ambience, addictive and sublime morsels, as well as the leisurely pace make the experience a thoroughly enjoyable one. #01-04 Odeon Towers, 331 North Bridge Road. Tel: 6266 1077
Food: 8/10
Service: 8/10
Ambience: 7.5/10
Average dinner bill for two, with drinks: $350 with drinks
Must-tries: Omakase set, Smoked Mascarpone Cheese Butter