Bakalaki Greek Taverna
Our team goes undercover to suss out the latest and most talked about restaurants in town.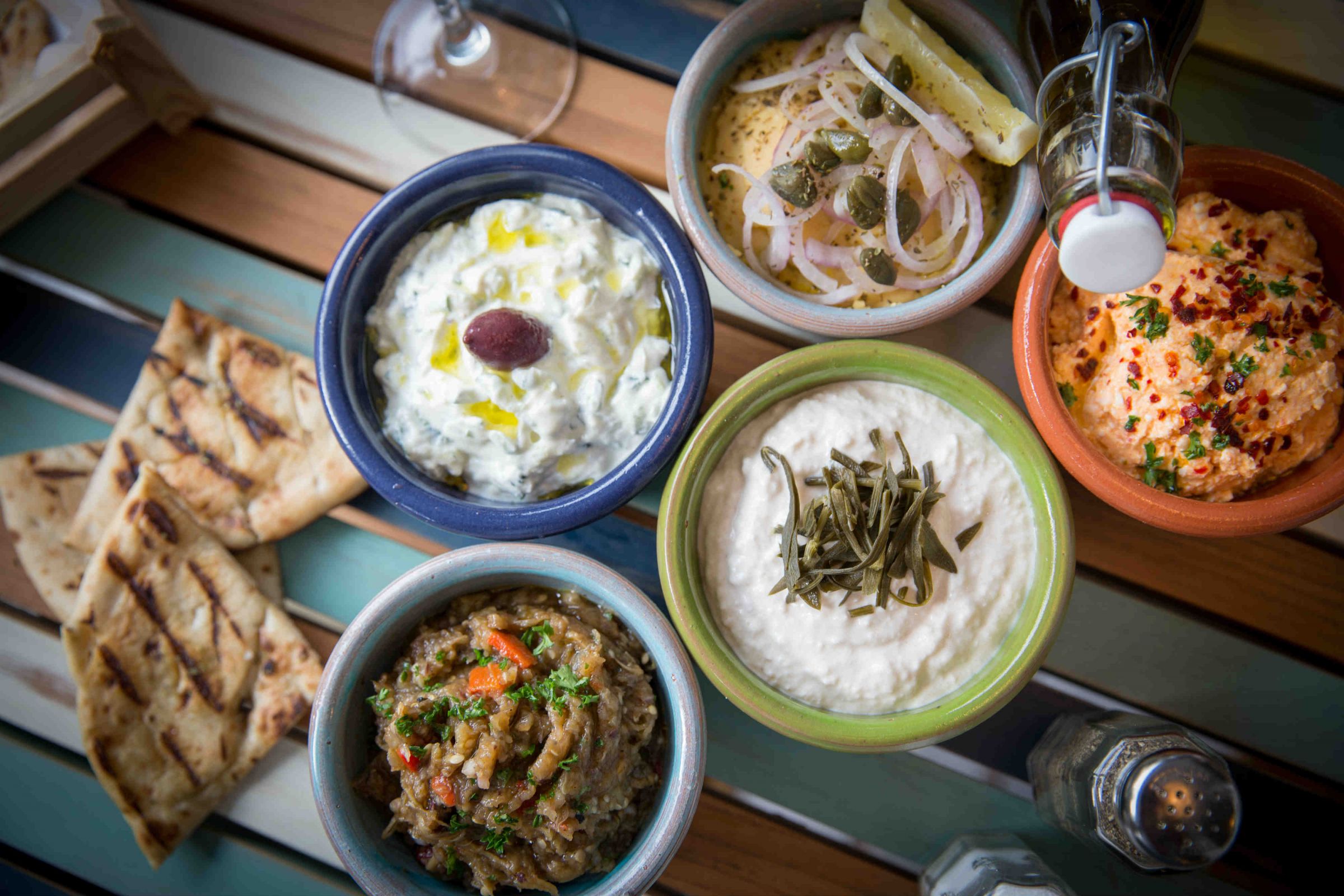 Stepping into Bakalaki Greek Taverna is akin to entering a breezy joint in Santorini. Light woods, cosy nooks, teal accents, plus stunning imagery of Grecian coasts and their iconic white and blue villas
lend a relaxing vibe. We relished the complimentary crusty bread with pillowy insides, which mopped up the moreish house brand extra virgin olive oil, cold-pressed from the fruit of Koroneiki trees. You can purchase the exemplary oil at the in-house deli, which also stocks other Greeceimported produce such as feta, honey, herbs and yoghurt.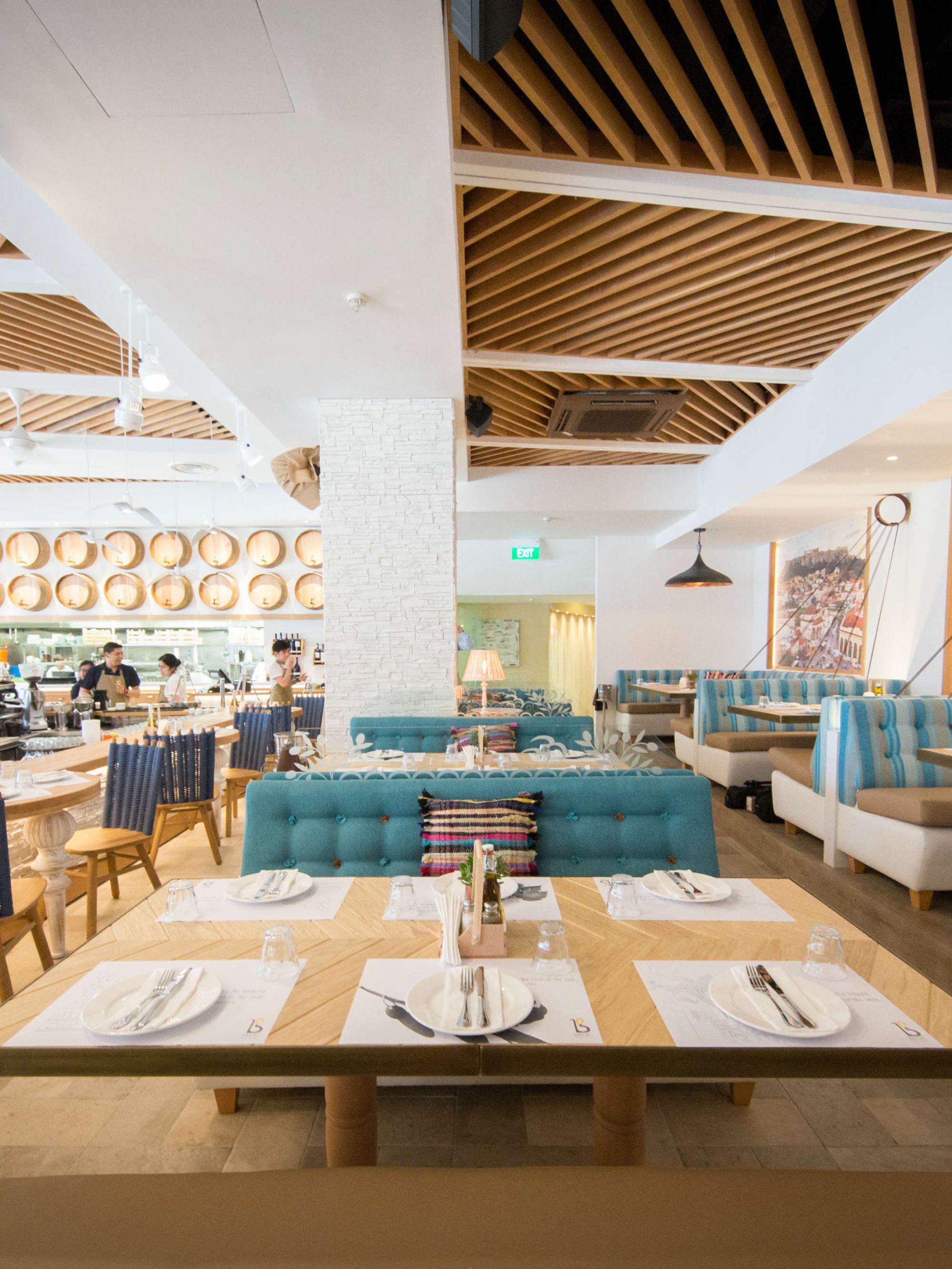 The mezedes and oretika (appetisers) were the highlights of the meal. Honey and sesame seeds were the perfect foils to tangy pan-fried feta (Feta Saganaki, $16.90), while filo pastry was generously stuffed with a blend of spinach, feta, leeks and dill in the Spanakopita ($15.90). Don't forget to try the dips; our favourites were the Melitzanosalata Agioritiki ($14.90) of smoky eggplant with the punch of garlic and red peppers, and Taramosalata ($15.90) of white cod roe with lemon juice, breadcrumbs and pickled wild Cretan Kritamos (rock samphire from Crete, Greece's largest island).
Bakalaki's moussaka ($25.90), a popular Grecian baked potatoes and eggplant dish didn't disappoint. We broke through the golden and browned top layer to find velvety smooth mash that had soaked up the savoury oils of juicy minced lamb at the bottom. The kolokithakia Tiganita skordalia (zucchini frites, $15.90), too, was addictive – crispy outsides and fluffy interiors, with a pleasantly pungent garlic dip.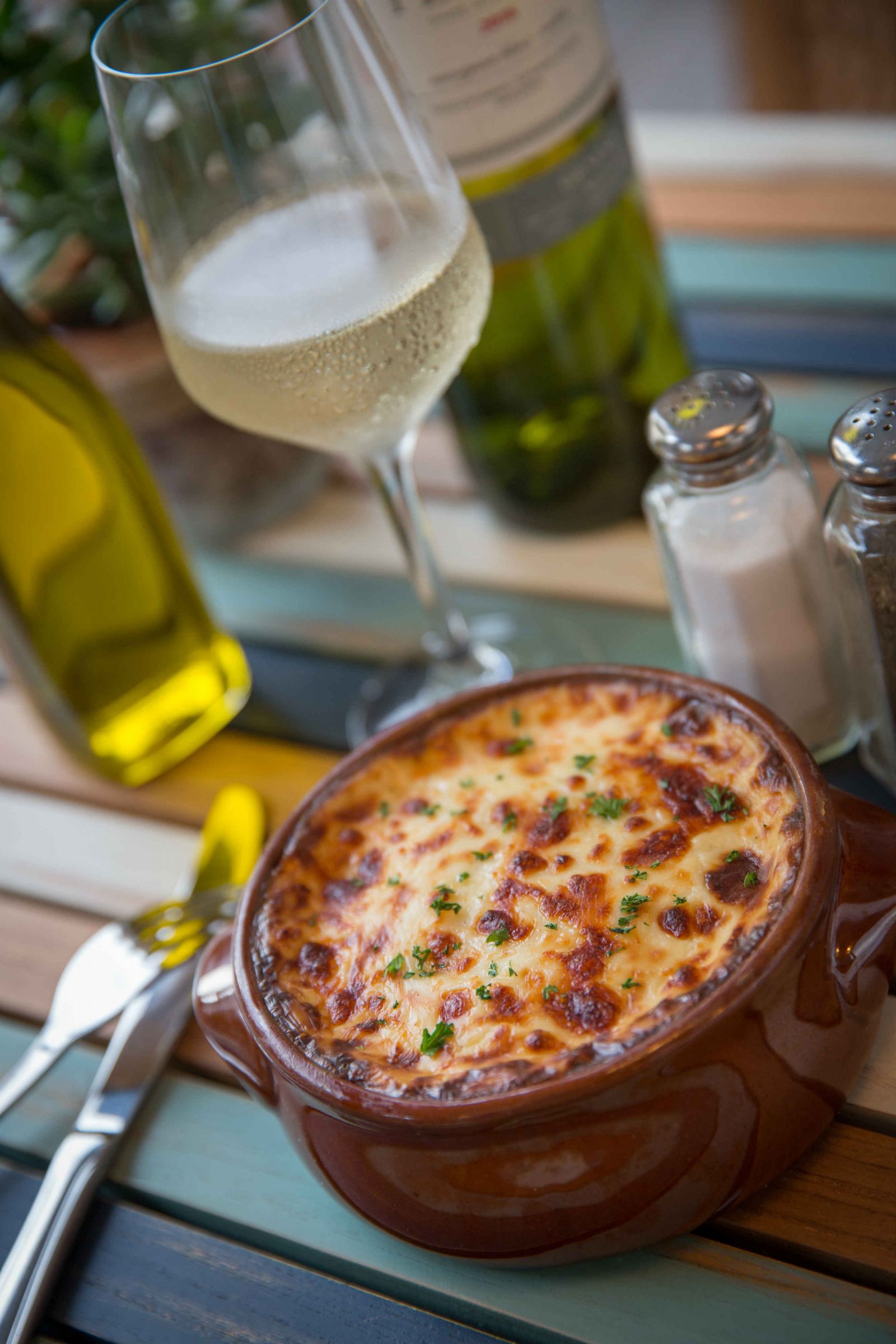 The mains, however, were mediocre. The mixed grilled meat platter ($97.90) – meant for two, but fed four – comprised beef skewers, kebabs, chicken yiros, lamb chops, meatballs, beef sausages and sides of tzatziki, all of which were lacklustre and one-note in flavour. Stringy and overly chewy, the Htapodi (grilled octopus, $32.90) didn't fare any better. Only the chicken kalamaki merida (grilled skewers served with pita bread, $23.90) was worth a try for its succulence and char, which lent each mouthful slightly smokey and bitter notes.
Although aromatic and rich, the Greek coffee ($4.90) was grainy due to finely ground coffee beans that were left to steep at the bottom of each cup. Give the more traditional desserts of Baklava
($14.90) and Loukoumades ($14.90) a miss. We found the former not crisp or flaky enough, while the latter was too oily. The Rizogalo (creamy rice pudding with cinnamon, $11.90) and Giaourti (Greek yoghurt with fruits, honey and walnuts, $12.90) were, on the other hand, light and pleasing conclusions to a heavy meal.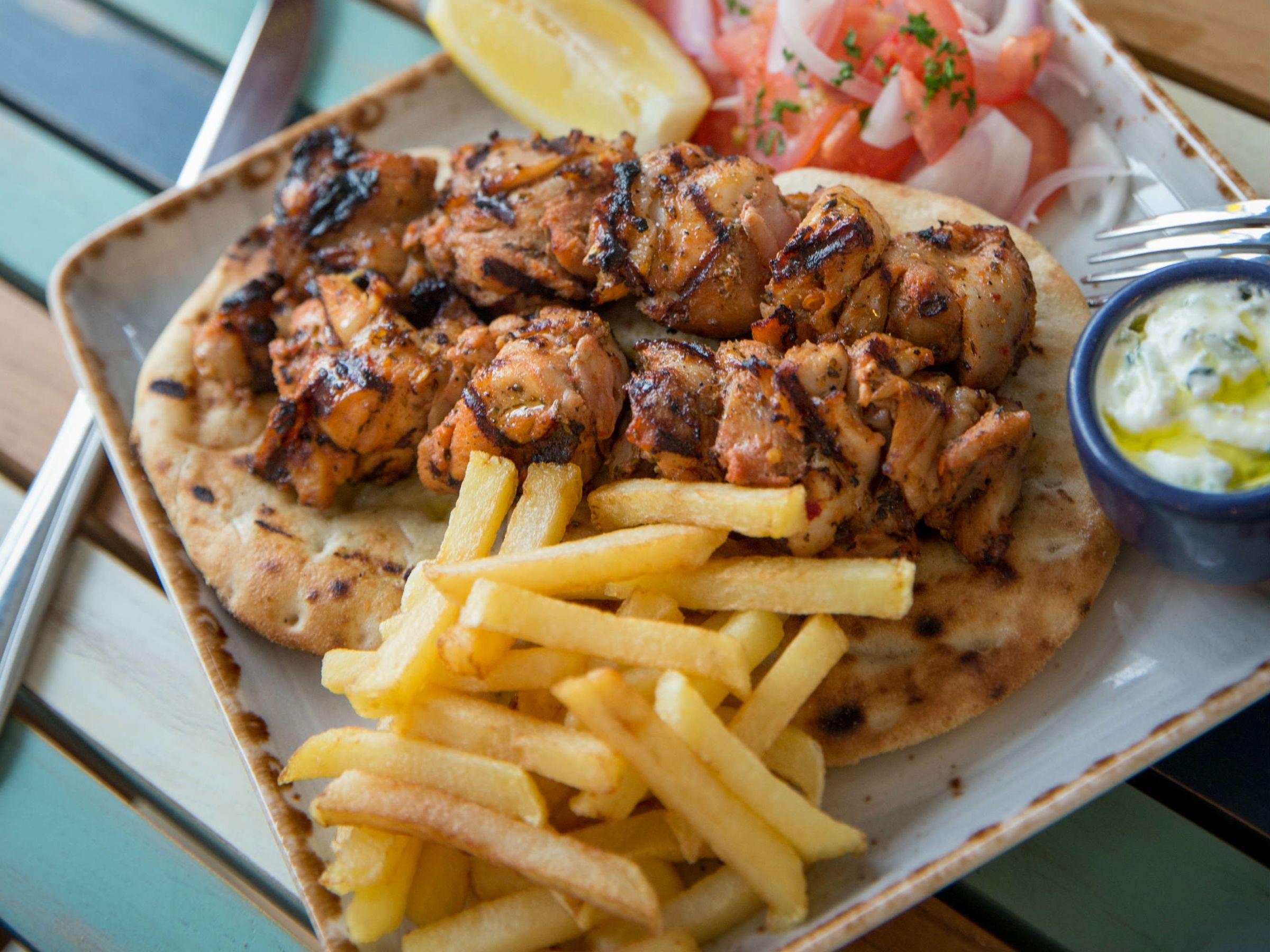 While not everything in Bakalaki was to be raved about, there were enough delicious dishes to win us over. A few of the waitstaff – courteous and helpful – were recognised by my eagle-eyed companions as previously from Blu Kouzina, a time-honoured Grecian food institution in Singapore. Perhaps, in time, Bakalaki will be too. 3 Seng Poh Road. Tel: 6836 3688
Food: 7/10
Service: 8/10
Ambience: 6/10
Average dinner bill for two: $140 with drinks
Must-tries: Moussaka, Zucchini frites, feta saganaki and chicken kalamaki merida