Still ready to learn
He may have three Michelin stars to his name but there's no pressure to tell chef Bruno Menard that his food is excellent. He's ready for diners' honest feedback.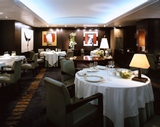 Browsing through Bruno Menard's curriculum vitae, you'd be hardly surprised that the Frenchman chose cooking as his career: both his grandfathers were chefs and his father ran a chocolate shop, La Chocolatier, in the Loive Valley. One of the bold steps he took, with the recommendation of his father, was to leave for Japan in 1995, to open Tatou Tokyo, located in the glass and steel enclave of Roppongi. After six years in Tokyo, he moved to America to work at The Dining Room in The Ritz-Carlton, Buckhead in Altanta but returned to Japan in 2005 to helm L'osier's kitchen.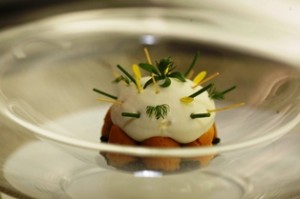 Menard's food leans towards traditional French, with some dishes given a Japanese twist, such as the Compote de Prune with an ume-sake-flavoured sorbet and black sesame cookie, and the popular Pigeon 'Gremillon' in a wasabi crust. Menard says he is influenced by Japanese presentation; its "emphasis on simplicity and elegance". He was only at L'osier for less than two years when the Michelin Guide Tokyo decided to award it three stars.
Excerpt from the November issue of epicure.