A Fusion of Flavours By Peach Blossoms' Chef Edward Chong
· 20 September 2023
·
Features
Enter a world where traditional food is infused with an unexpected twist – from Chinese signatures to seasonal mooncakes – that's creatively made by Chef Edward Chong.
Chef Edward Chong's culinary journey was a back-breaking one especially in his early years of being in the kitchen – long hours, accidents, discouraged by seniors, and coming face to face with self-doubt. Despite these challenges, he never gave up and was fueled by the desire and drive to prove naysayers wrong.
Over the years, he has cut his teeth at several notable Chinese restaurants, which include the now-defunct Pine Court in Mandarin Orchard, Leon's Forest restaurant at Resorts World Sentosa, and Tong's Majestic as Master Chinese Chef. Through these experiences and opportunities, Chef Chong's journey has reached new heights. He now enjoys the esteemed role of Executive Chinese Chef of Peach Blossoms at PARKROYAL COLLECTION Marina Bay, Singapore, with a personal goal of fusing Chinese and Western cuisine that celebrates his unique point of view.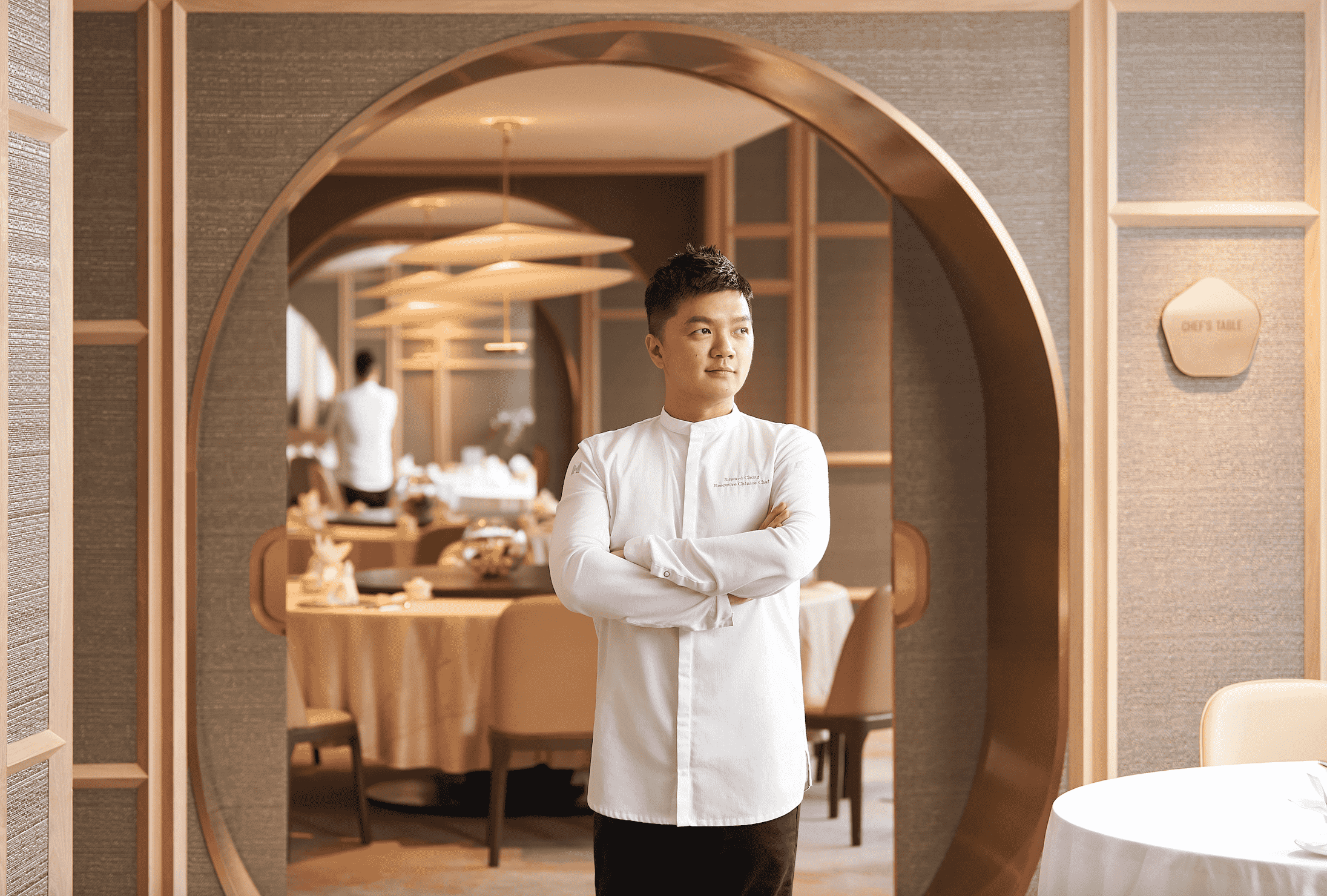 What kept you going despite the hardships you endured in your early days of cooking?
My passion for Chinese cuisine and unwavering resilience have been the driving forces behind my culinary journey. Despite hardships, I was determined to spread Chinese culture through food, showcasing its flavours and traditions. I embraced the challenges as opportunities to learn and grow, and the positive feedback I received fuels my motivation. With a refusal to give up, I persist in pursuing my dream of sharing the richness of Chinese cuisine and fostering cultural appreciation
Are there any words of advice you would like to share with young aspiring chefs?
For young chefs who feel challenged at the beginning, my advice is to nurture an unending curiosity and ask plenty of questions. Don't fear making mistakes; they are valuable learning opportunities. Be courageous in seeking guidance from chefs around you as they possess expertise. Build strong relationships within the culinary community, persist in pursuing your dreams, and stay connected to the joy that ignited your love for cooking. With determination, resilience, and a hunger for knowledge, you can achieve great things in the culinary world.
How do you describe your culinary style now?
My culinary style can be described as a creative fusion of various cultures, drawing inspiration from flavors beyond Chinese cuisine. I realised that this became my style of cooking when I started blending these influences creatively into Chinese cuisine to promote its heritage. The blending of Chinese and other culinary traditions has become my signature style, where each dish possesses a unique combination of flavours, showcasing the versatility of Chinese cuisine while embracing global influences.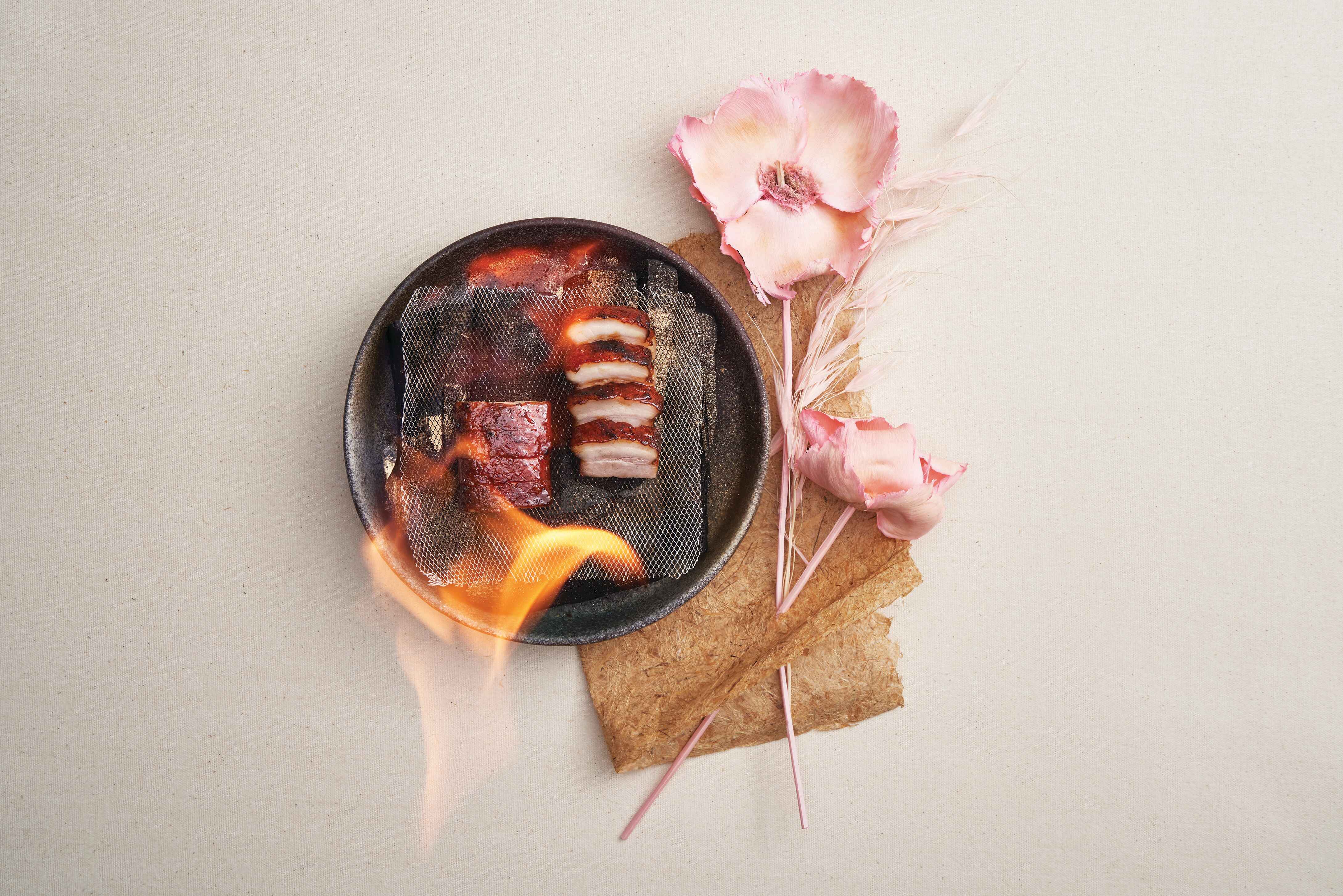 Walk us through your menu at Peach Blossoms. How were you able to successfully fuse Western ingredients into traditional Chinese dishes? What inspired some of your most popular dishes?
To harmoniously blend Western ingredients into the traditional Chinese dishes in my menu, I draw inspiration from my travels and continually innovate through exposure to different types of cuisine. I have noticed that during celebratory moments, the younger generation often leans towards Western or Japanese choices, which prompted me to creatively blend these influences with our Chinese roots and traditions.
One of our Signature dishes, the Deep-Fried Cigar Roll with Truffle, took inspiration from a chocolate roll. I transformed it into a savoury dish instead by incorporating truffle, snow crab, and prawn mousse. The cigar roll is also presented on a plate that somewhat resembles an ashtray, which adds a unique touch. This fusion of flavours creates a distinctive dish that combines both Western and Chinese elements.
Another signature dish, the Applewood Smoked Jamón Ibérico Pork Char Siew, was inspired by my Malaysian heritage. While traditional char siew is typically charred, I took it a step further by torching it over burning applewood. This not only creates an aftertaste, but it enhances its fragrance.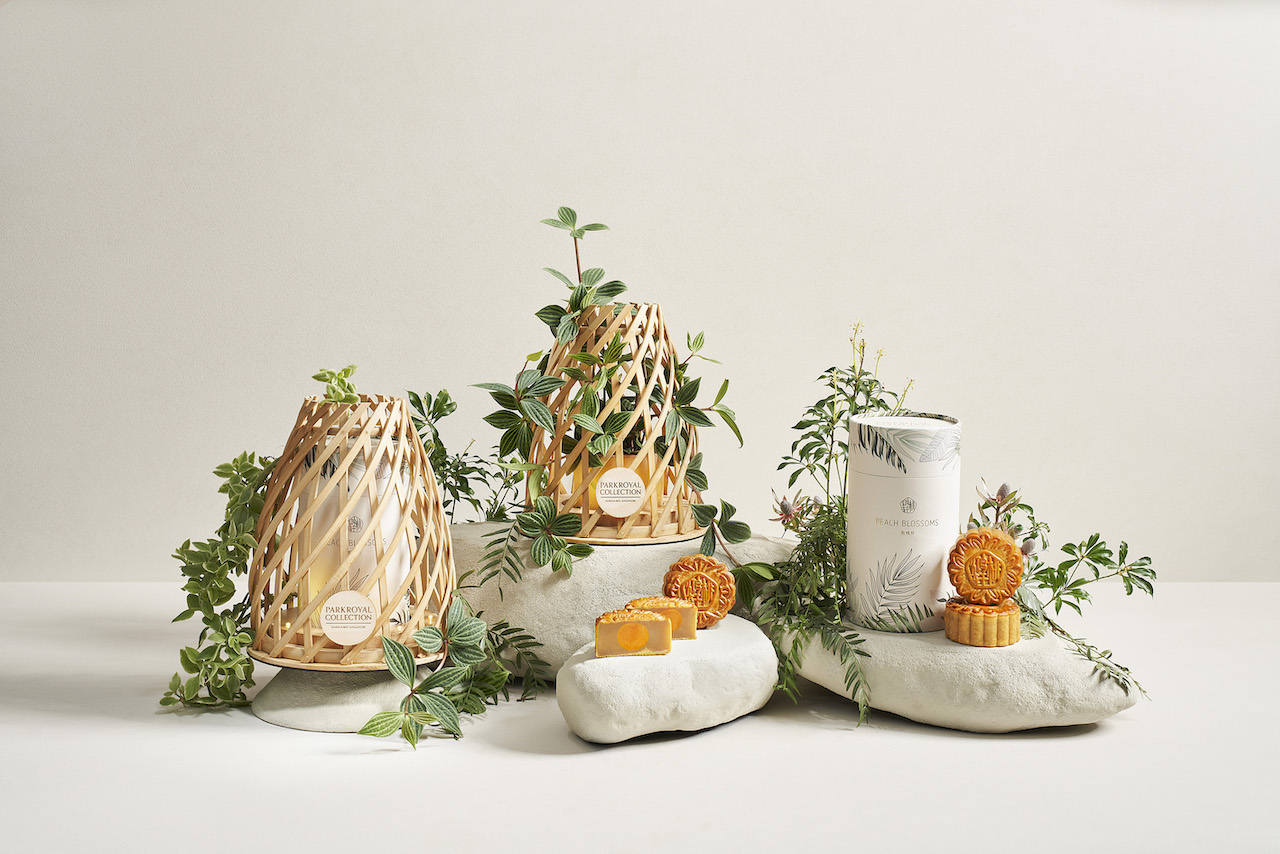 What was your thought process behind this year's mooncake offerings?
The thought process behind creating this year's mooncakes was driven by the goal of appealing to new customers while maintaining a strong commitment to sustainability. By designing the mooncake packaging to be repurposed after its use, we not only reduce waste, but also ensure that our branding remains prominent throughout the customer's experience. By striking a balance between innovation and sustainability, we aim to attract new customers while leaving a positive impact on the environment.
What are some of the challenges when creating your mooncakes, especially when it comes to balancing modern and traditional recipes?
With increased competition in the mooncake market, we realized that mooncakes are no longer limited to hotels. Cafes and bakeries have also entered the market, heightening the competition.
To differentiate ourselves, we remain dedicated to preserving traditional flavors while incorporating unique elements. For instance, we have introduced the Assorted Nuts with Chicken Ham, a savoury option that adds a distinctive twist.
In addition to our focus on flavours, we also placed greater emphasis on innovative packaging. This year, we introduced the Celestial Chest and the limited-edition Moonlit Pavilion, which pays homage to PARKROYAL COLLECTION Marina Bay, Singapore's 'Garden-in-a-Hotel' concept and our sculptural pavilions on level four. Both options can be upcycled as either a watch box or even as a bedside lamp.
For more information, click here
Text: Joei Chan
Photos courtesy of PARKROYAL COLLECTION Marina Bay, Singapore
SHARE