Best cinnamon buns in Singapore
The origin of the cinnamon bun is a sugar-coated mystery and occasionally provokes fierce debate. Regardless of the origin and preparation, there's no denying that these whorls of sweet, dark cinnamon in rich, buttery pastry are impossible to resist.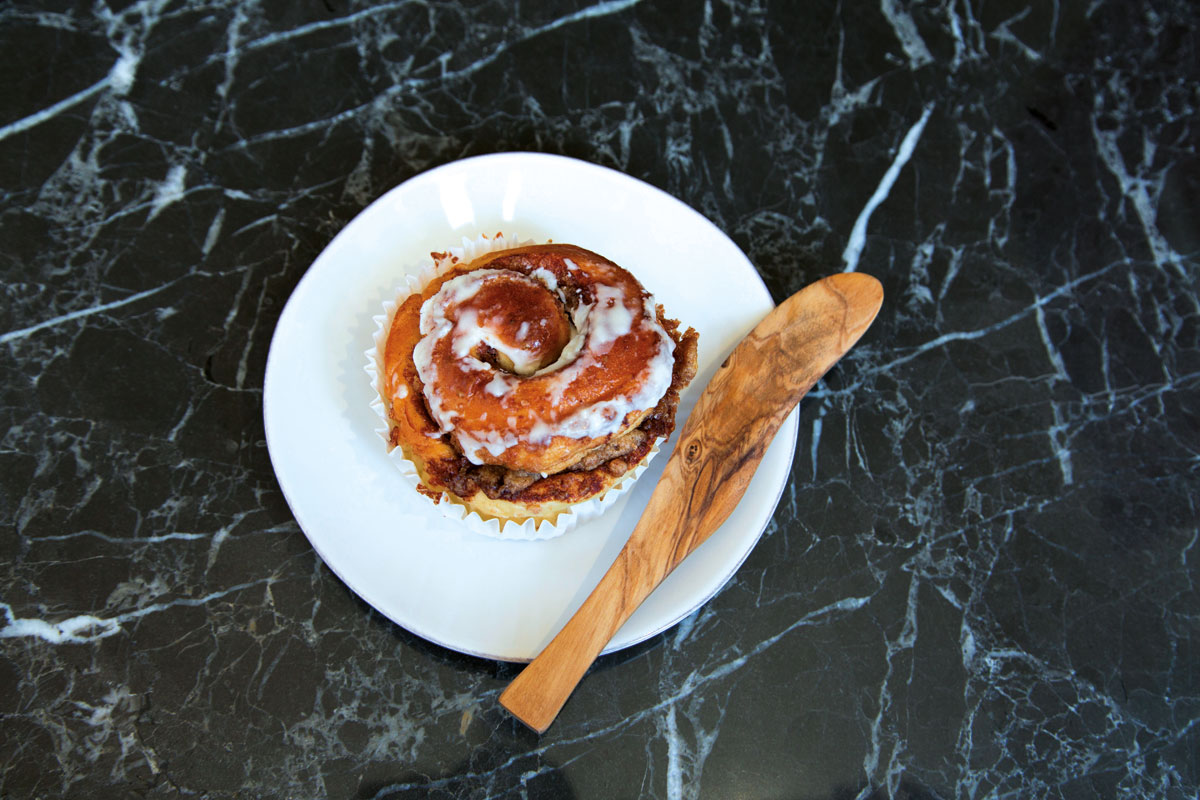 BREAD SOCIETY
Japanese ingredients take centre stage in Bread Society's cinnamon buns. Developed by chef Atsushi Murata, they are made with finely-milled zenryufun (Japanese wholemeal flour), and a secret proportion of aromatic European and Japanese butter to ensure optimal fluffiness. Powdered with cinnamon and lightly glazed, there is a subtle cinnamon sugar flavour that will have you reaching for a second bun. #B4-08/09, ION Orchard, 2 Orchard Turn. Tel: 6509 4434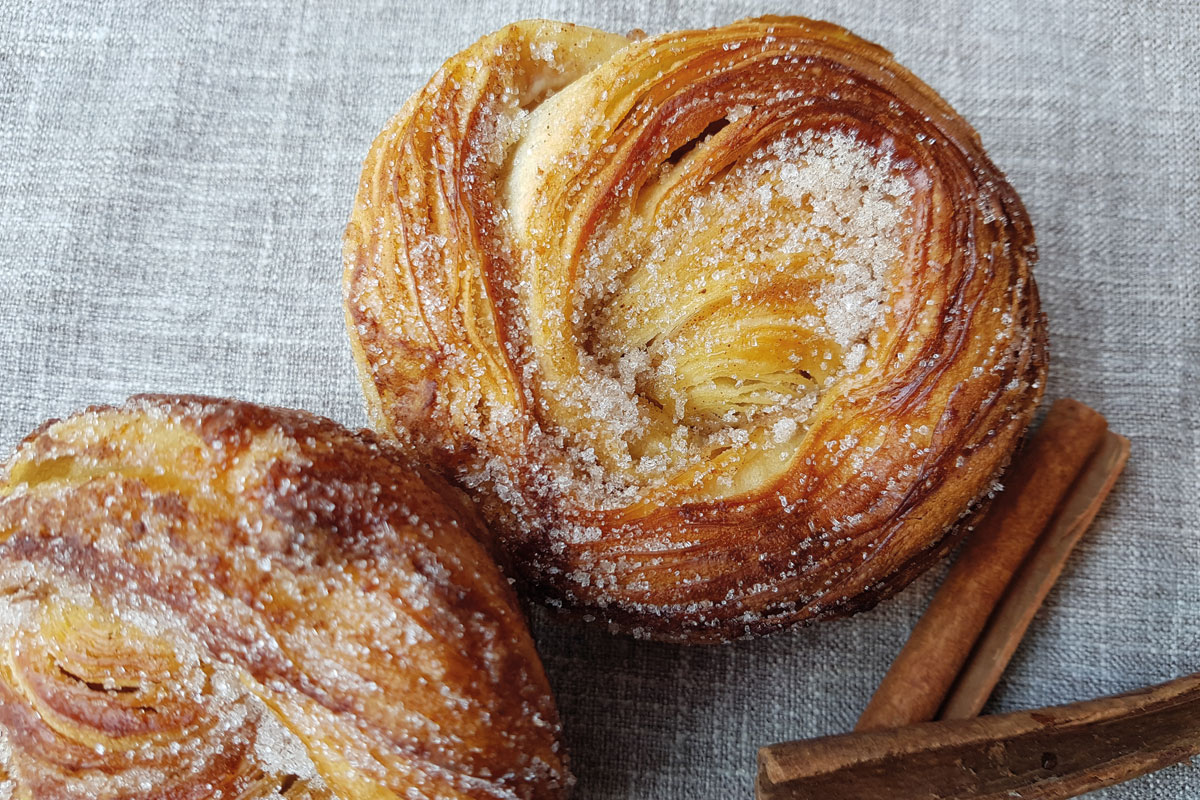 SHOPHOUSE BY SHANGRI-LA
Among the many sweet treats available at Shangri-La Hotel's new bakery (which is conveniently located beside the main entrance), our favourite is the cinnamon roll. The beautifully browned and glazed pastry boasts flaky layers in its exterior – the result of using French butter with a high fat content, according to area executive pastry chef Hervé Potus. The cinnamon-flavoured insides are moist and fluffy like a brioche. A smattering of cinnamon-scented sugar on top of the roll gives an additional crunch. Shangri-La Hotel Singapore, Lobby Level, Tower Wing, 22 Orange Grove Road.
Tel: 6213 4377/4398
JOHAN PARIS
Famous for its Japanese-French bakes, Johan Paris produces a sticky cinnamon bun that is redolent with the aromatic spice. Each is individually pre-packed in plastic, which keeps the bun from drying out. The bread has the right amount of chewiness and sugar to each bite. Topped with a luscious cream cheese frosting, it's just what we need for a sugar fix. Basement 1, Shaw House Isetan, 350 Orchard Road.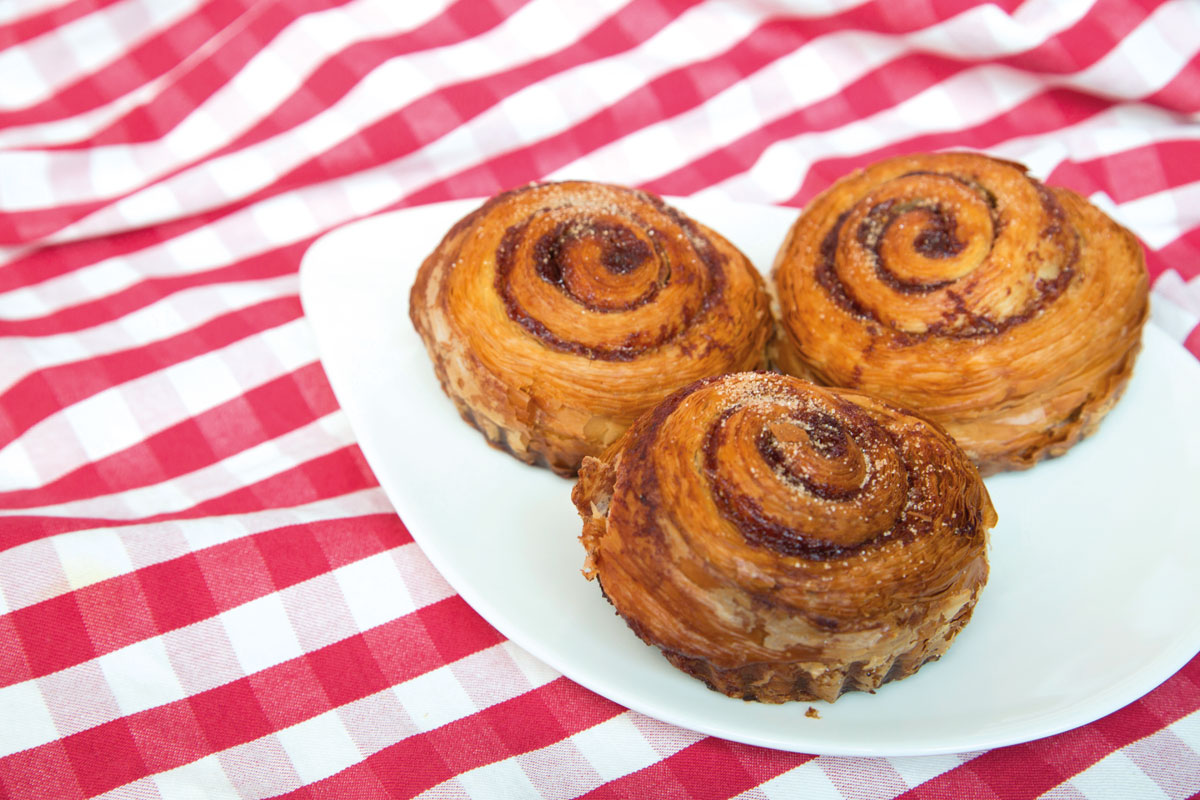 CARPENTER AND COOK
Carpenter and Cook's cinnamon rolls are buttery, with flaky outer layers and moist interiors, thanks to the French butter used in their laminated pastry dough. Evenly dusted with brown sugar and cinnamon powder, the spice flavour is not overpowering – ideal for those who just want a light lingering taste. #01-06, 19 Lorong Kilat. Tel: 6463 3648
DO.MAIN BAKERY
Located in a charming shophouse in this foodie neighbourhood, Do.Main Bakery boasts a whole array of French-style pastries and breads. It is, after all, opened by French pastry chef Frederic Deshayes. Its cinnamon raisin Danish is a textural delight. Made with buttery and chewy dough, you'll find fillings of cinnamon sugar in between its folds. Sweet raisins are generously scattered throughout the Danish. 226 Tanjong Katong Road. Tel: 6348 1406
BREAD & HEARTH
Always one of our go-to bakeries for artisanal breads, Bread & Hearth makes stellar cinnamon buns. Tear the bun apart and it will reveal a light, airy pastry and a warm yet slightly sweet fragrance of the spice. The cinnamon bun is also slathered with a cinnamon-infused cream for an added sweetness. 18 Keong Saik Road. Tel: 6534 7800
PROVENCE BAKERY
It's no secret why Provence Bakery has a steady stream of customers. Their breads are baked fresh daily, with popular items such as Milk Buns snapped up before you can even say breakfast. It would be a waste not to try their cinnamon roll. The chewy pastry is drenched in icing sugar and is layered with robust sprinklings of cinnamon sugar. The result: a very addictive teatime treat. #01-04, Raffles Holland V, 118 Holland Avenue. Tel: 6467 6966
DRIPS BAKERY CAFÉ
The sticky cinnamon bun calls out to the sweet-toothed with its brown crust and cinnamon sugar glaze. The buttery, chewy and moist bun is the perfect complement to cinnamon sugar which is sprinkled in between the folds. Their secret to achieving such buttery buns? Using cold, high quality butter that is soft to the touch but not melted. The dough is also given ample time to rest and proof. #01-05, 82 Tiong Poh Road. Tel: 6222 0400
KONDITORI ARTISAN BAKERY
Konditori Artisan Bakery's cinnamon buns not only look pretty, they taste divine as well. Credit goes to the moist and springy bread layered with rich lashings of caramelised cinnamon sugar. We especially love the glazed top with its smattering of sugar crystals, as it gives an extra boost of sweetness and crunch to this guilt-inducing bun. 33 Bussorah Street. Tel: 6209 8580
BREAD YARD
This artisanal bakery doles out delicious breads handcrafted with a combination of Japanese and European baking techniques. Their generously-sized cinnamon bun is a perfect pick-me-up dessert. Each chewy bite packs in a pleasant mouthful of cinnamon sugar. #01-23/24 Galaxis, 1 Fusionopolis Place. Tel: 9773 5318