Two new restaurants at Shangri-La Hotel, Singapore's refurbished Tower Wing
Score complimentary drinks when you dine at the newly revamped Tower Wing's two new dining concepts – NAMI Restaurant and Bar, and The Lobby Lounge – plus an old favourite, Rose Veranda. Here's how.
If it has been a while since you visited Shangri-La Hotel, Singapore, now's really the time to pop down for a look-see. The ritzy property has reopened the Tower Wing after eight months of renovation and we are pretty impressed by the modern transformation. The high-ceilinged lobby area has always been one of the hotel's focal points and now it's even more arresting. The sprawling space exudes the feel of a luxurious urban resort with plush contemporary furnishings. An eye-catching Tree Canopy installation made of cascading stylised leaves by acclaimed Japanese designer Hirotoshi Sawada takes the place of heavy chandeliers.
For food lovers, there's even more compelling reasons to visit the hotel. The epicure team went on a tour and tasting to suss out the sublime offerings. And just for this month: don't forget to select 'EPICUREPROMO' when making an online reservation to enjoy complimentary drinks.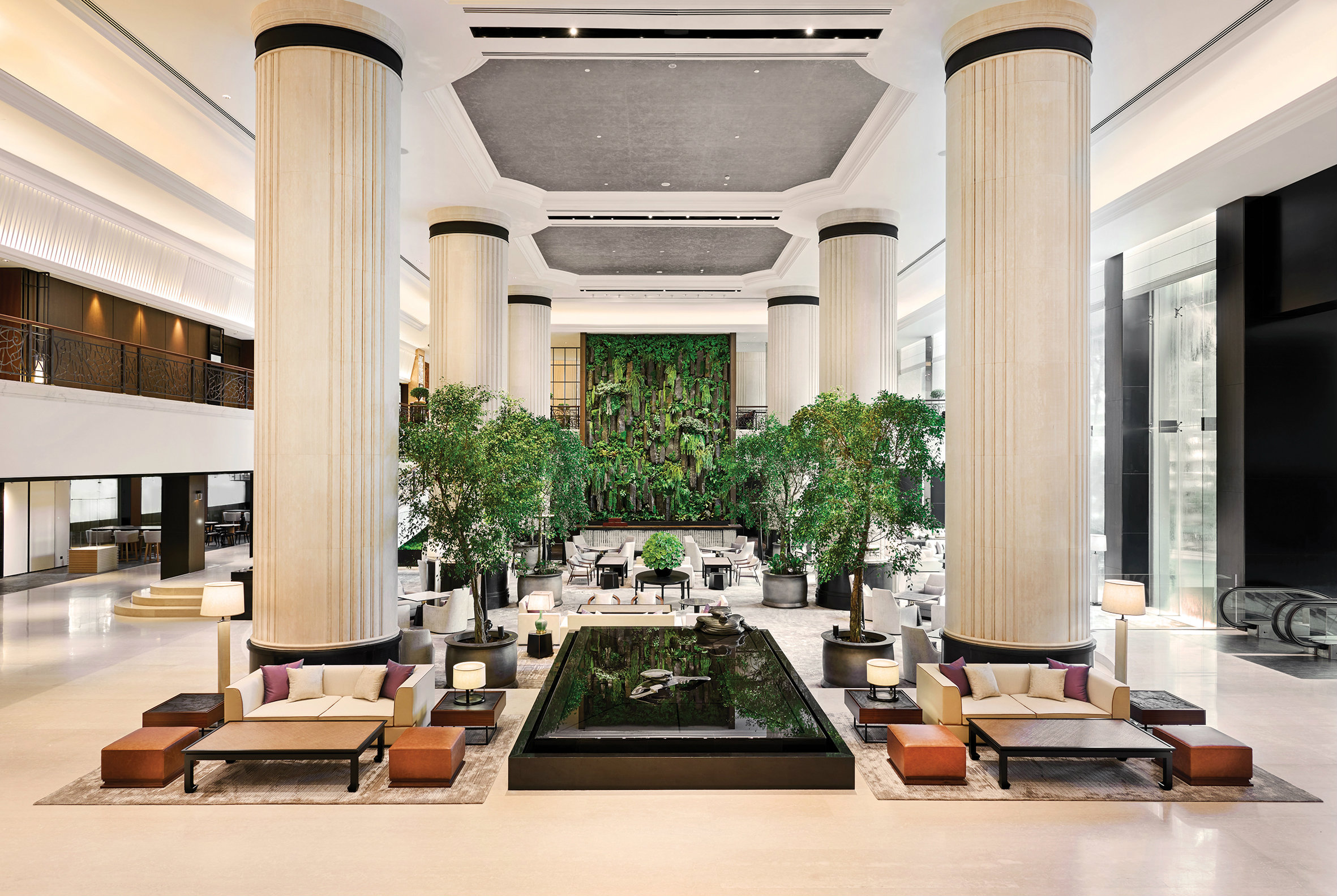 The best heritage hawker fare
The Lobby Lounge has been remodelled into an inviting enclave where you can settle into cushy sofas. What's even better is that you can now order a full meal there, and we don't just mean boring club sandwiches. The best of Singapore heritage hawker fare is served at the swish lobby area so you can enjoy your favourite local dishes such as Fish Head Bee Hoon Soup, Katong Laksa and Chilli Crab with Mantou in air-conditioned comfort. Instead of a watered-down version of our hawker favourites to cater to tourists and expats, the hotel consulted the best hawkers for each dish to nail down the flavours and present an authentic dining experience. Apart from à la carte items, you can also opt for a 3-Tier Local Signature Afternoon Tea Set or the Local Semi-Buffet Lunch.
Simply select 'EPICUREPROMO' while making an online reservation at https://goo.gl/grxjCq for the month of June 2017 to enjoy a complimentary local drink for every Semi-Buffet diner at The Lobby Lounge.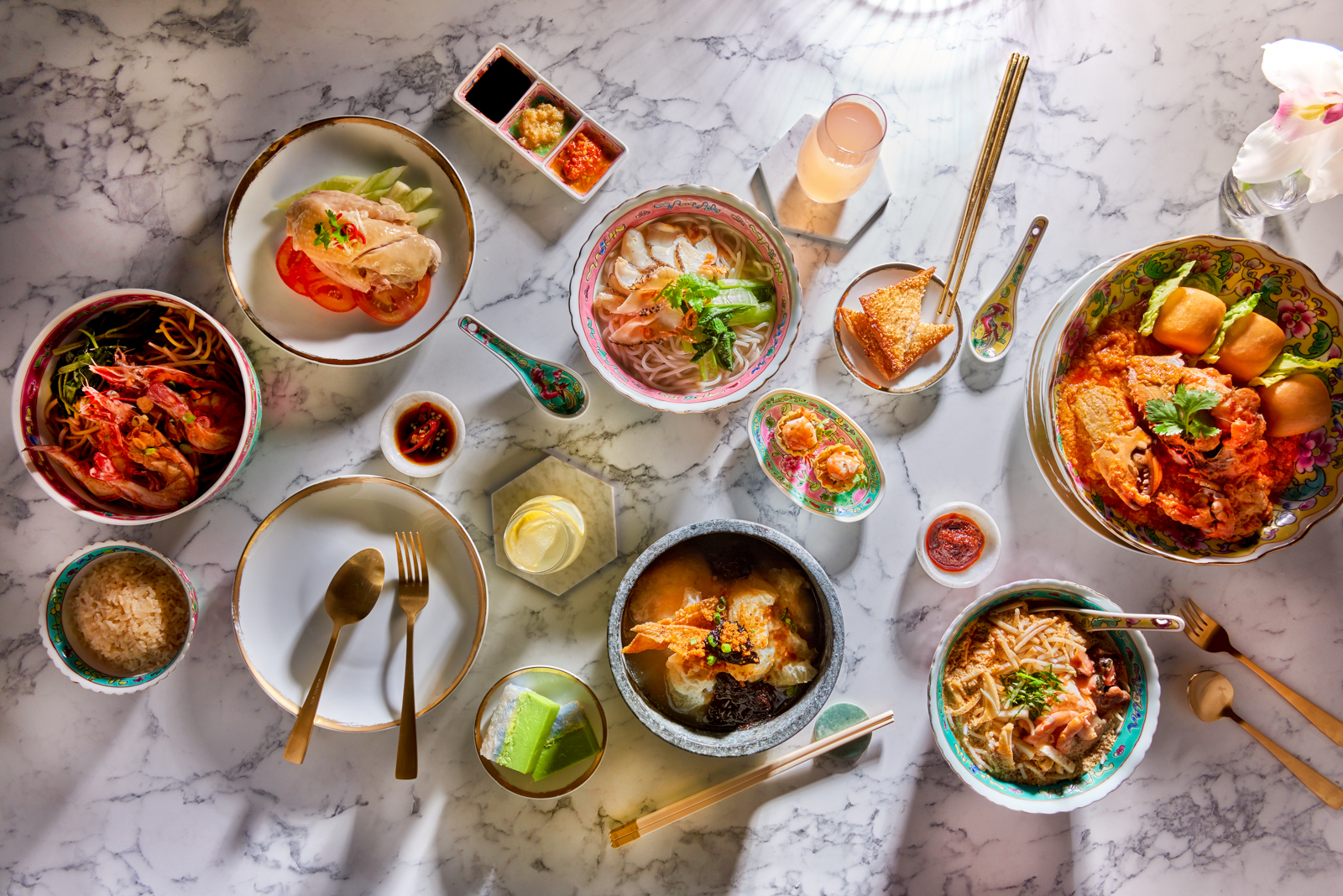 Top-notch Japanese cuisine
Yes, we know you (and most Singaporeans) just can't get enough of Japanese food. Here's another restaurant to add to your list. Up on Level 24, Blu has been replaced with NAMI Restaurant and Bar (nami means 'wave'), a 96-seater fine dining establishement with a view of the surrounding urban sprawl. Head chef Shigeo Akiba comes with some serious credentials. The Yokohama native previously served Emperor Akihito at Nadaman restaurant in Tokyo and prepared the wedding banquet of Prince Akishinomiya and Princess Kiko.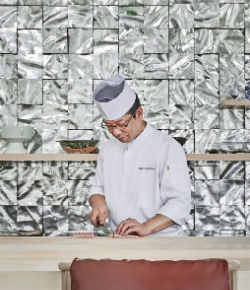 Akiba's speciality is working with dashi, a lynchpin of Japanese cuisine. Using kombu from the seas of northern Hokkaido and katsuobushi from Marufuji, an esteemed producer in Kyushu, NAMI's dashi is a moreish concoction of deep, complex flavours.
The broth shines when paired with the umami flavours of Japanese Saga Wagyu Beef Sirloin A4 with Kyoto Vegetables and Dashi Broth.
Another must-try is the Pan-Fried Tuna Head with Chef Akiba's Sweet Soy Sauce, in which the firm flesh marries the slightly piquant condiment spiked with yuzukoshō and black pepper.
Simply select 'EPICUREPROMO' while making an online reservation at https://goo.gl/4UPvp8 for the month of June 2017 to enjoy a complimentary carafe of sake with every four diners at NAMI Restaurant and Bar.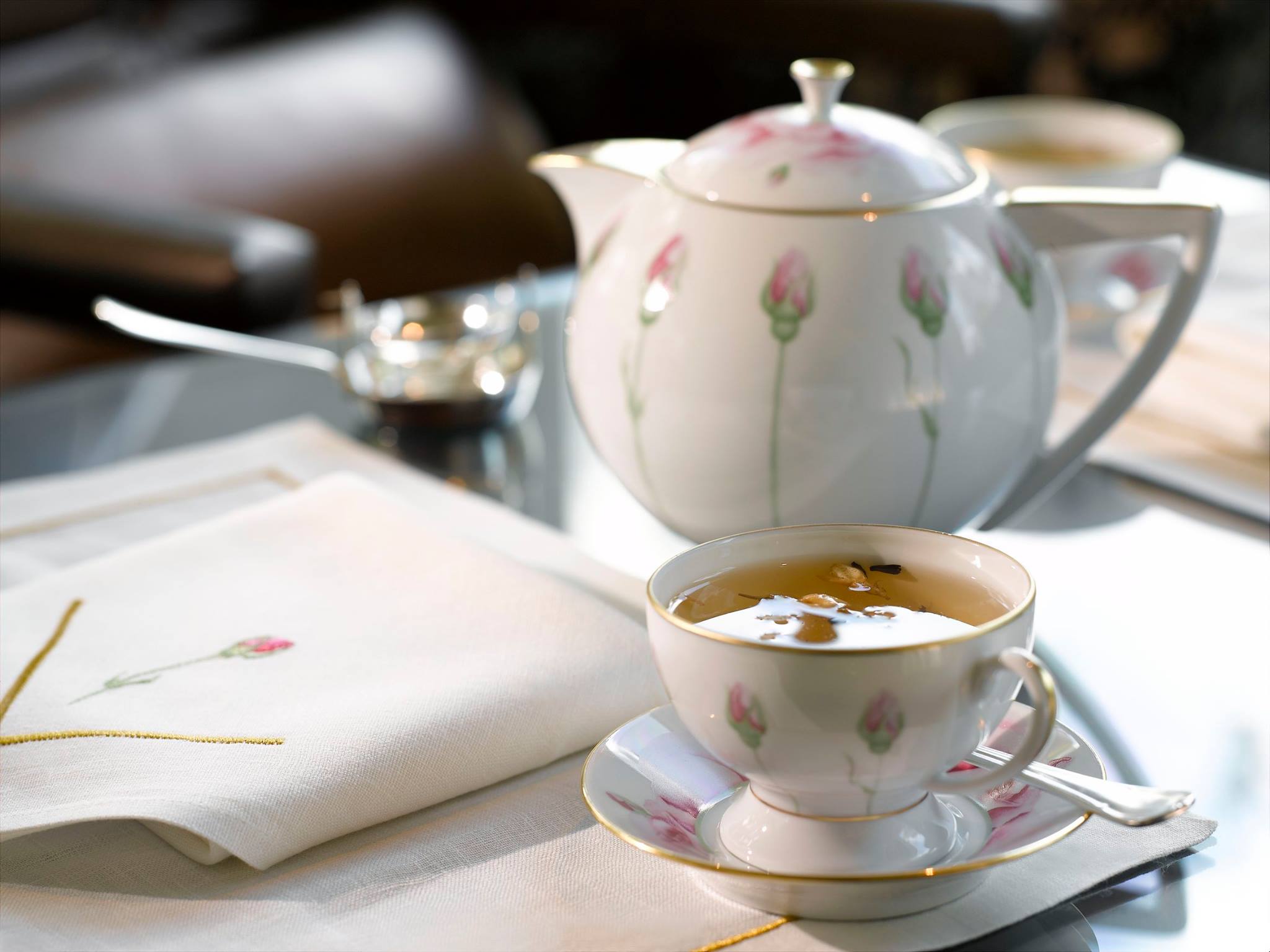 High tea to while away the afternoon
If you are looking to spend some bonding time with your girl squad, Rose Veranda is the perfect spot. It has been an icon for scrumptious high tea buffets since the 90s and for good reason. The classic European high tea buffet is always well curated – think a lavish selection of sushi, salads, sashimi and roasted meats spread across the buffet line as far as the eye can see. The tempting pastries and desserts are truly a feast for the palate.
Simple quote 'EPICUREPROMO' while making an online reservation at https://goo.gl/N5Vr6L for the month of June 2017 to enjoy a glass of sparkling wine for every High Tea Buffet diner at The Rose Veranda.
Tower Wing
Shangri-La Hotel, Singapore
22 Orange Grove Road