Mojo
Our team goes undercover to suss out t he latest and most talked about restaurants in town.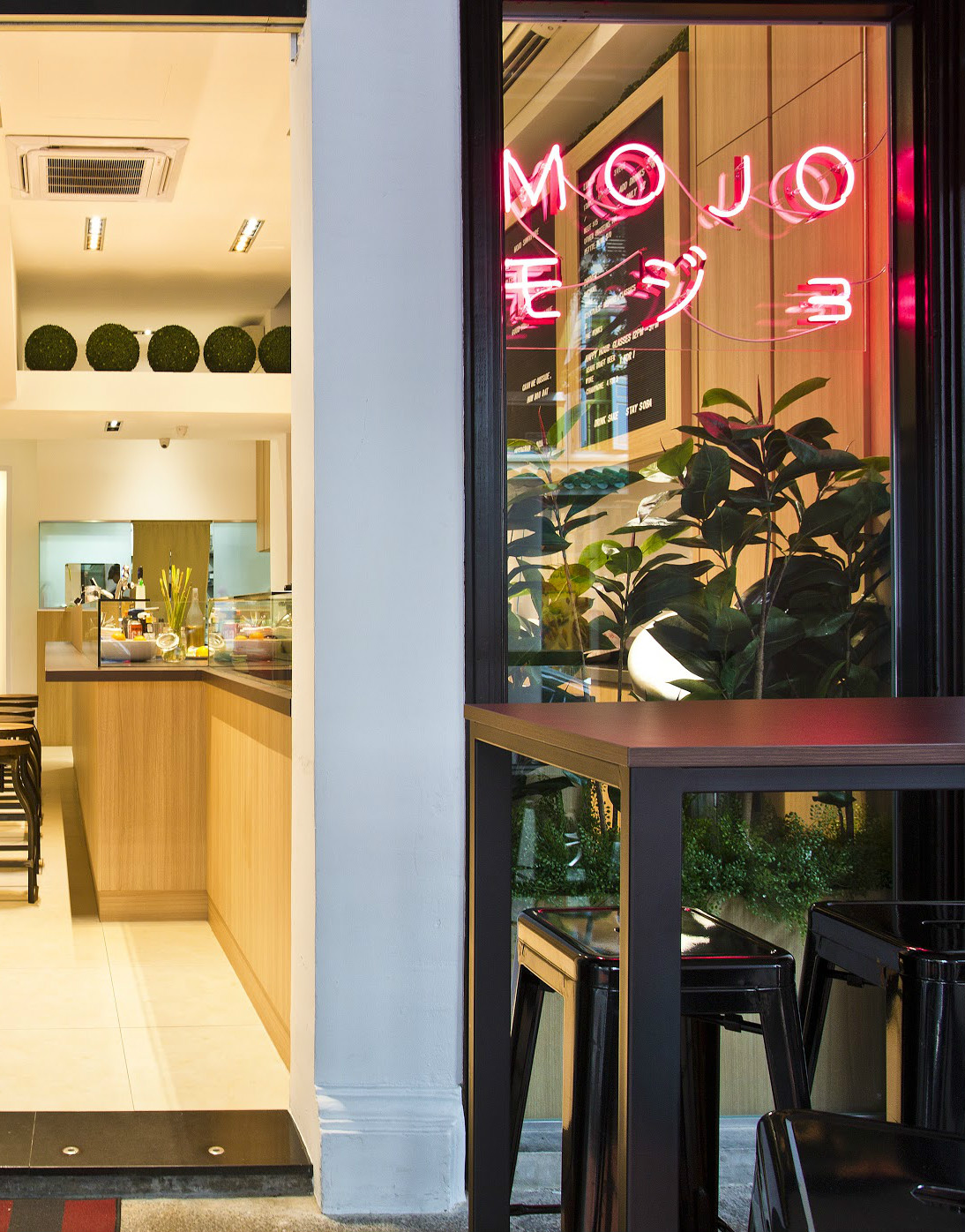 Serving lunchtime protein boxes with an Asian slant in the Telok Ayer neighbourhood, Mojo turns into a watering hole soon after, with early happy hour promotions (from noon on weekdays and 3pm on Saturdays). The 50-seater venue then transforms into a yakitori-tapas izakaya haunt by night.
For lunch, the variety of healthy ingredients offered at the simple canteen-style service line is impressive. Grilled protein choices include Norwegian salmon, Japanese tilapia, chicken, shrimp and beef steak. For a carb base, choose between brown rice, quinoa, baby spinach and cha soba. We recommend getting the beef or tilapia with quinoa. Likewise, miso eggplant, kimchi slaw, Japanese marinated sprouts and the soft-centred egg make for a hearty selection of vegetables. Finish off with a choice of toppings and homemade sauces such as the Asian glaze or Japanese sesame among others. Lunch offers little room for disappointment as you choose to your heart's content ($10 to $15).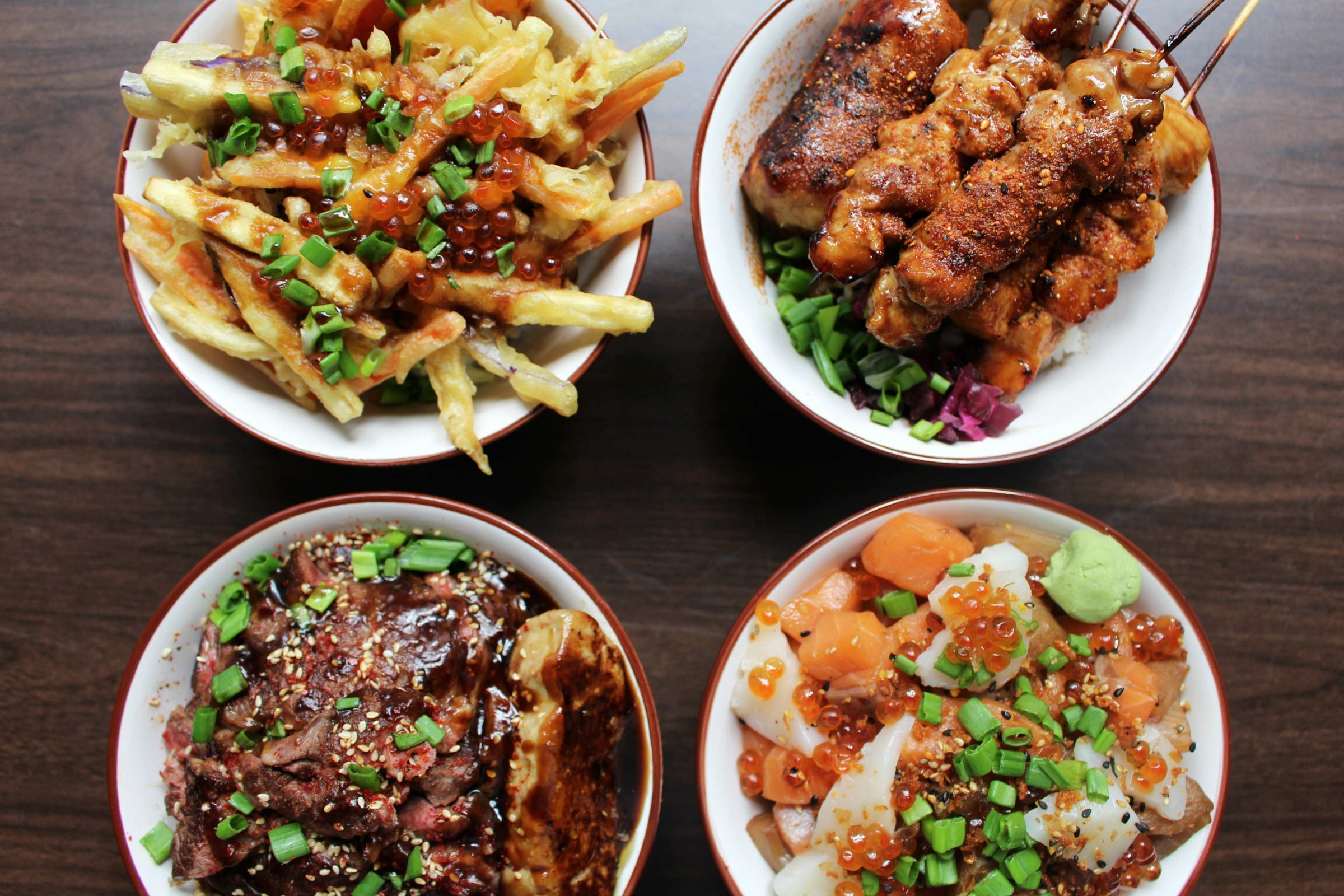 The happy hour deals (from $15) for one-for-one martinis (popular flavours including ume, yuzu and lychee) are also attractive. For sake lovers, we recommend refreshing bottles of sparkling peach and yuzu flavoured kiku-masamune junmai daiginjyo sake ($22 each).
Dinner revolves around sharing plates, skewers and signature rice bowls. Get the popular tsukune ($9) shaped as a giant homemade chicken sausage with sweet tare sauce to start. The recommended foie gras chahan ($18), though slightly bland, is an interesting spin on the ubiquitous garlic fried rice, consisting of perfectly cooked quinoa stir-fried in garlic and topped with foie gras. Swap the
fatty pork belly skewer with leeks ($6) for the sinfully delicious pork belly bao with kimchi and deep-fried mantou-style baos ($12). We recommend trying the hotate crudo ($18), with avocado and ikura crowning delicate yuzu-marinated diver scallops, even though the scallops were unevenly sliced. For a taste of everything, order one of the four omakase platters for two ($80 to $100). The more expensive ones come with a 300ml bottle of sake, as opposed to beer.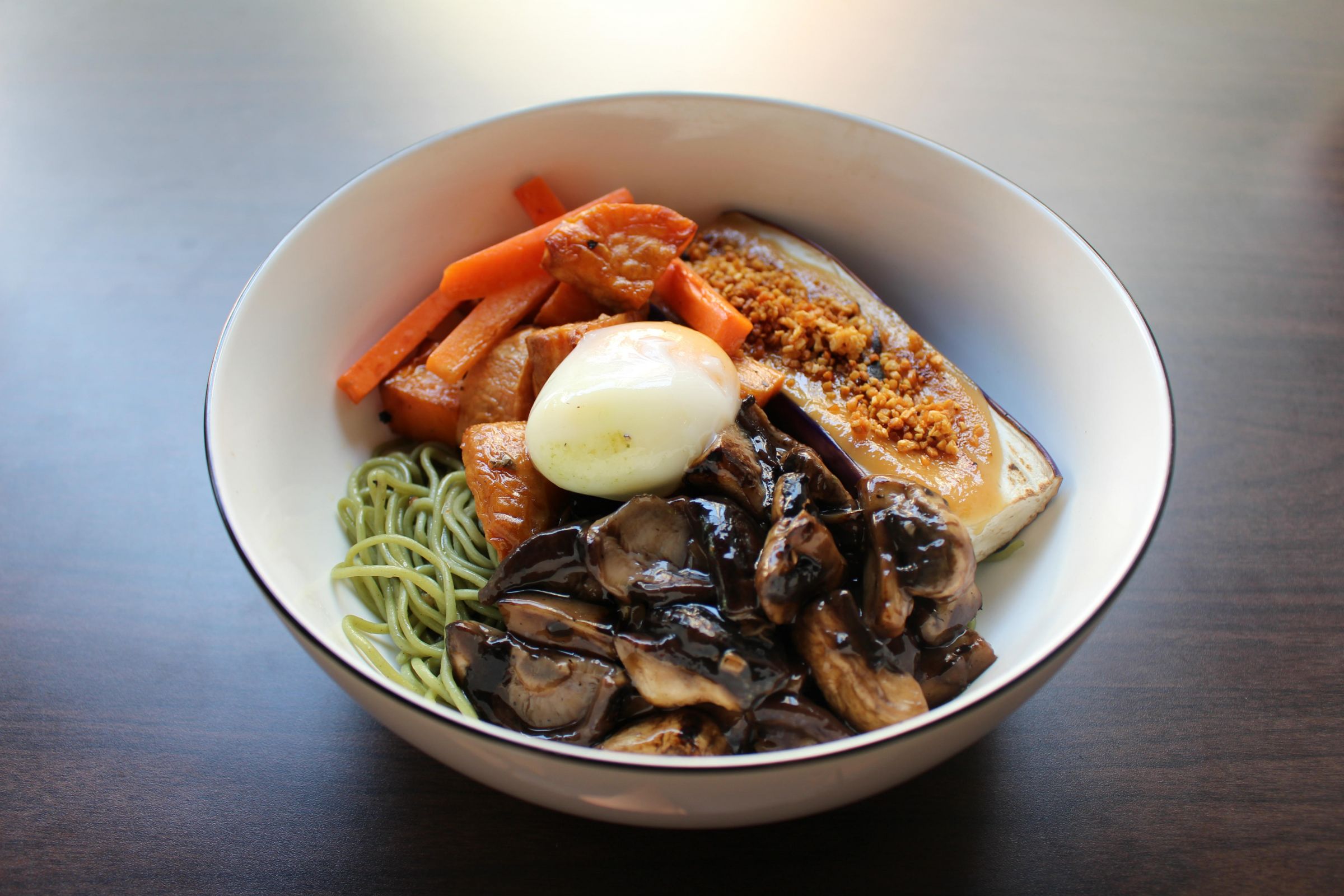 Mojo has nailed its lunch offerings and value-formoney drinks, and dinner holds good promise too – if it can just improve a little on its hit and miss evening fare. 204 Telok Ayer Street. Tel: 6220 0723
Food: 7.5/10
Service: 7/10
Ambience: 7.5/10
Average dinner bill for two, with drinks: $150 with drinks
Must-tries: Protein bowls, Uni soba and Omakase platter