Best beef sliders in Singapore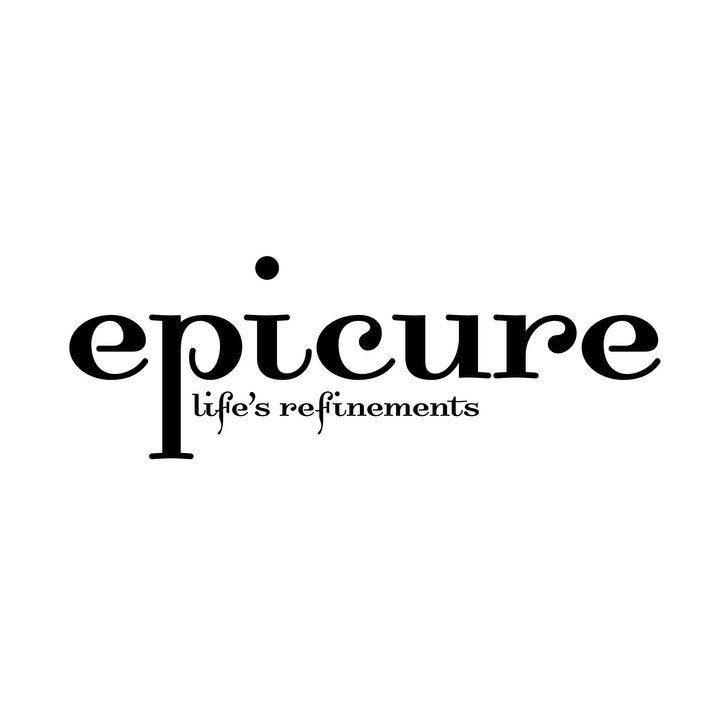 · 1 March 2017
·
Food
The beauty of the cocktail hour lies not only in the pleasure of boozy libations, but also in the bar bites that are so easy to put away. Nothing beats sinking our teeth into a scrumptious beef slider while on a bar crawl. Originally defined as a thin patty of ground beef, smashed and cooked on a griddle with onions, then topped with pickles and American cheese before being sandwiched between buns, the common and looser definition of a slider these days refers more to mini burgers, with creative non-beef fillings to boot. Soft, pillowy (not soggy) buns cradling a mini juicy beef patty and a judicious amount of cheese, pickles and condiments hit the spot when we are craving something substantial and yet won't sit like a tonne in the tummy.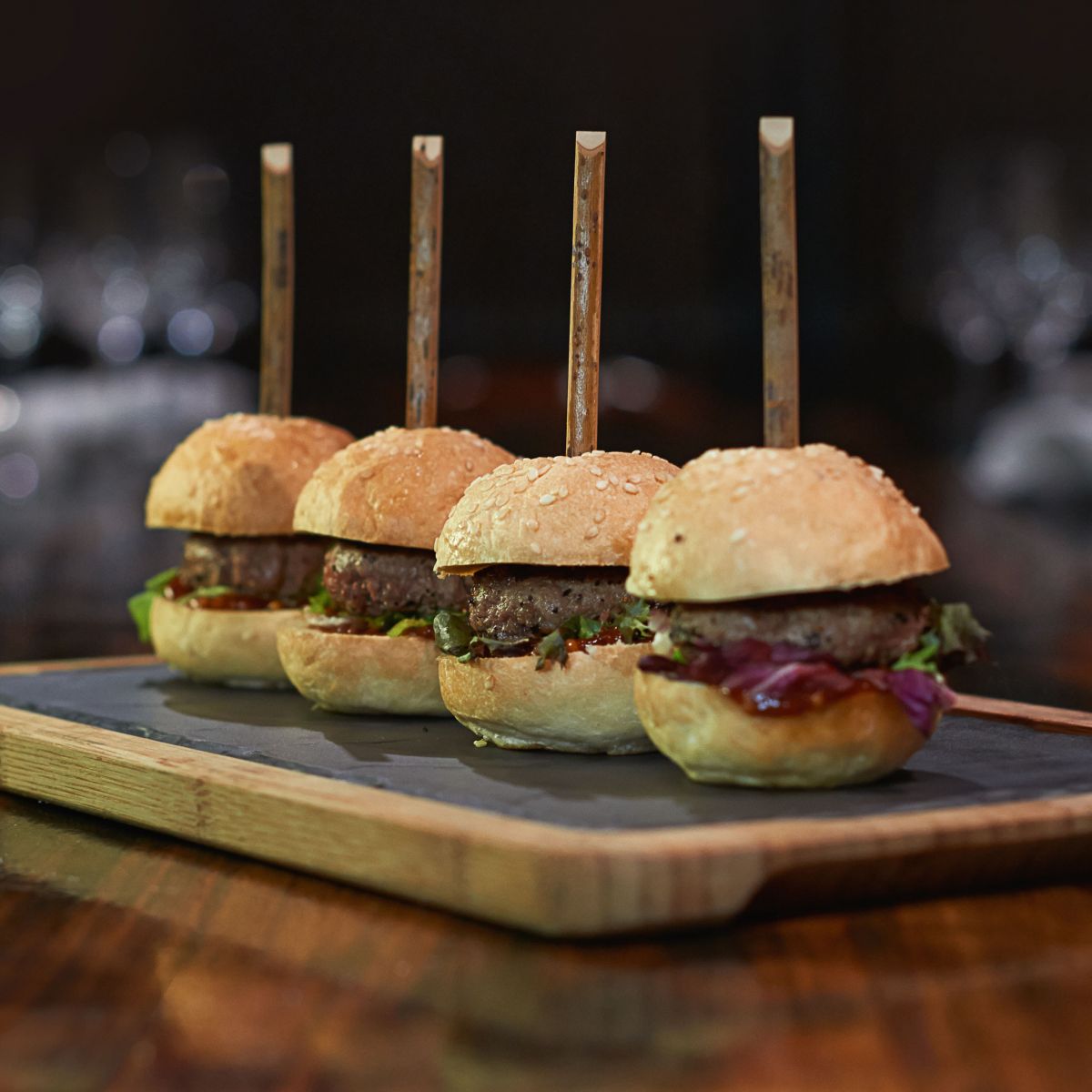 BEDROCK BAR & GRILL
Bedrock's Angus Sliders here are a miniature version of the restaurant's Chopped Steak Burger – a signature and dinner menu mainstay. The thick patty of USDA Prime beef is done perfectly to medium, then slathered with punchy mustard ketchup and sandwiched between two buttered buns. #01-05 Pan Pacific Serviced Suites Orchard, Singapore, 96 Somerset Road. Tel: 6238 0054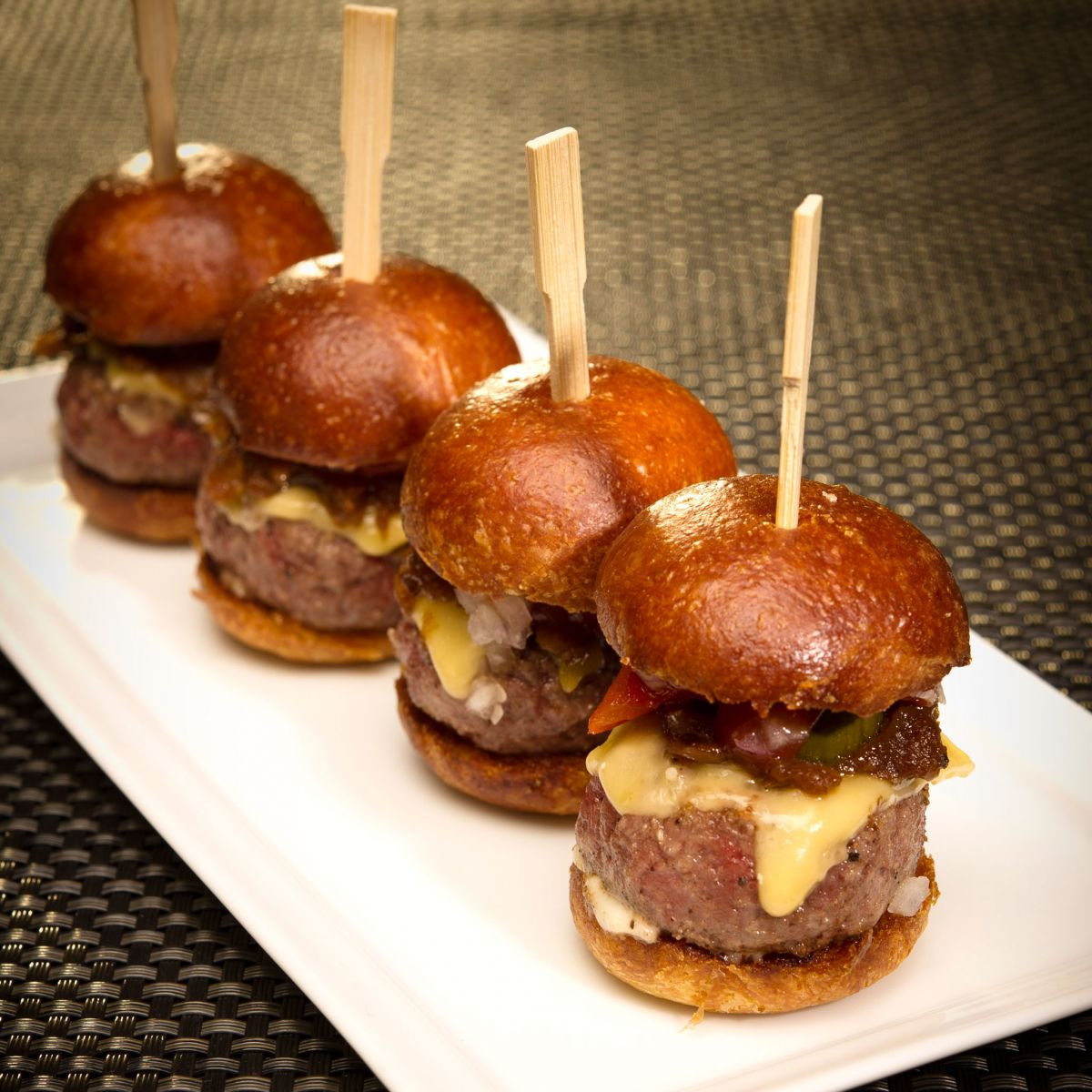 CUT BAR & LOUNGE
Cut Bar's Mini Kobe Sliders are one of the finest we've tasted – fresh toasty buns, a tender and juicy patty, and the right combination of ingredients to achieve that fine balance of umami, a subtle sweetness and a hint of acidity, all rounded off with a creamy backnote. The patty is made of a blend of Kobe beef, Angus beef from the U.S. and Wagyu from America's famous Snake River Farms. Cooked on a cast iron flat top to achieve the perfect sear, the patty is then topped with 30-month aged Gouda, shallot marmalade that is hot-smoked over apple wood, house-made pickles, and a touch of tomato confit and garlic aioli before being placed on a brioche bun. B1-71, Galleria Level, The Shoppes at Marina Bay Sands, 2 Bayfront Avenue. Tel: 6688 8517
FOC RESTAURANT
The Braised Beef Cheek Sliders, Mustard & Kimuchi is comfort food reinvented. Seasoned with salt and black pepper before being stewed for three hours in mirepoix, red wine, cinnamon and star anise, the beef is meltingly tender. Also nestled within soft house-made steamed buns is a mix of chopped walnuts, spring onions, mustard and homemade kimchi for that extra punch. 40 Hongkong Street. Tel: 6100 4040. Book a table at FOC Restaurant with Chope.
SOUTHBRIDGE
Southbridge's Wagyu Sliders are deliciously decadent, with a thick Wagyu patty on a bed of shredded cabbage and caramelised onions between fluffy brioche buns. Flavourful and well seasoned, with a crispy sear and a succulent medium rare centre, every mouthful of the slider is as good as the last. Level 5, 80 Boat Quay. Tel: 6877 6965
OVEREASY
OverEasy's Signature Philly Cheese Steak Sliders come packed with thinly sliced beefsteak between well toasted brioche buns that's complemented by sweet, sautéed onions, bacon jam and a delectable Gruyère and cheddar cheese sauce. #01-01 Liat Towers, 541 Orchard Road. Tel: 6684 1453. Book a table at OverEasy with Chope.
DALLAS RESTAURANT & BAR
The Sliders Platter not only gets you the classic beef slider, you can also choose between a lamb or pulled pork mini burger, plus a side of Dallas fries. Sandwiched between perfectly toasted little burger buns, and served simply on a bed of lettuce, the juicy beef patty is doused in a lip-smacking homemade barbecue sauce that's utterly moreish. #03-302/303 Suntec City, 3 Temasek Boulevard. Tel: 6333 4068.
COQ & BALLS
The name of this gastrobar may evoke a snigger or two from us but the no-frills Mini Wagyu Beef Sliders are no laughing matter. Thick and juicy, the Wagyu patty accompanied by rich guacamole is sandwiched between two buttery, fluffy brioche buns. The crisp lettuce and a slice of tomato add a refreshing crunch. 6 Kim Tian Road. Tel: 6276 6609. Book a table at Coq & Balls with Chope.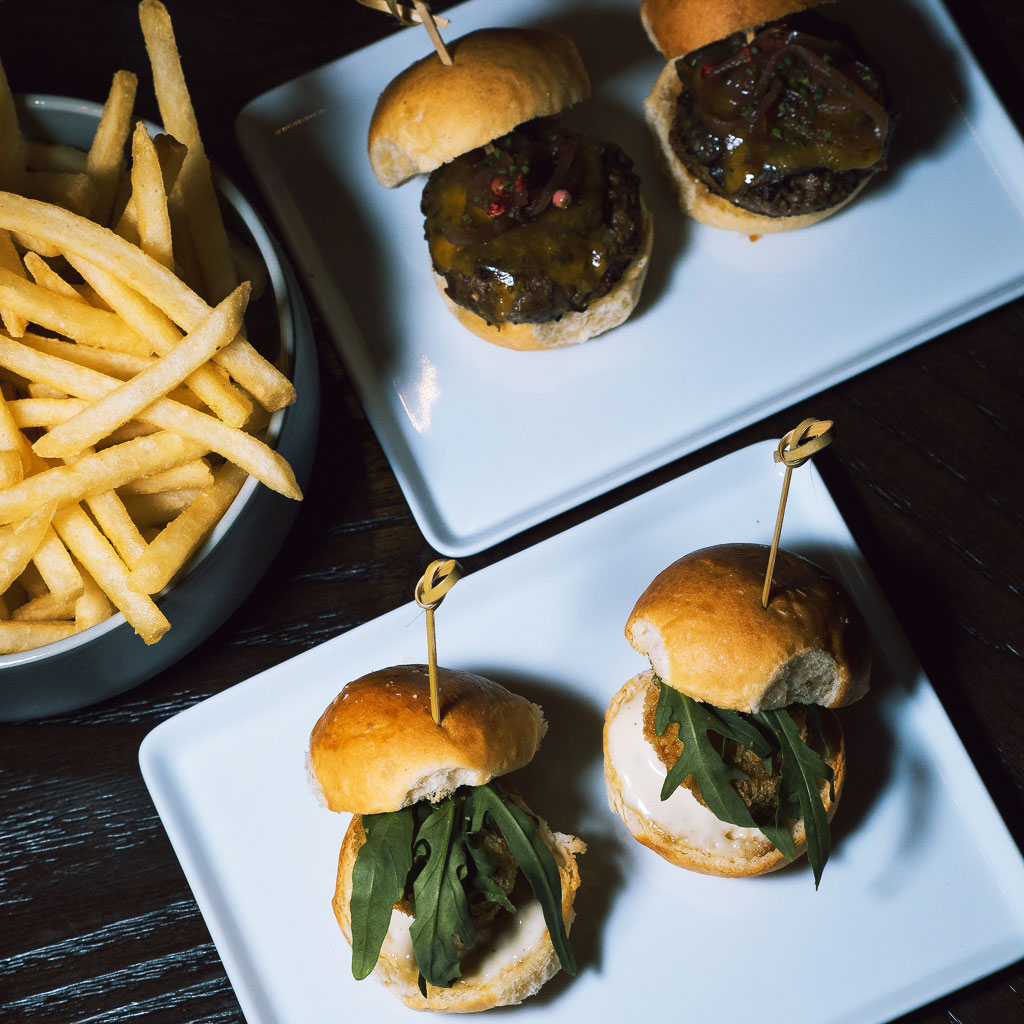 B28
Known for its extensive collection of whiskies (from Macallan 1969 to Ardmore 1996), B28 also serves a mean Angus Beef Slider. Sink your teeth into its succulent Australian Angus beef that comes topped with aged Cheddar cheese and caramelised onions before being snuggled between toasted, pillowy brioche buns. 28 Ann Siang Road. Tel: 6808 2180. Book a table at b28 with Chope.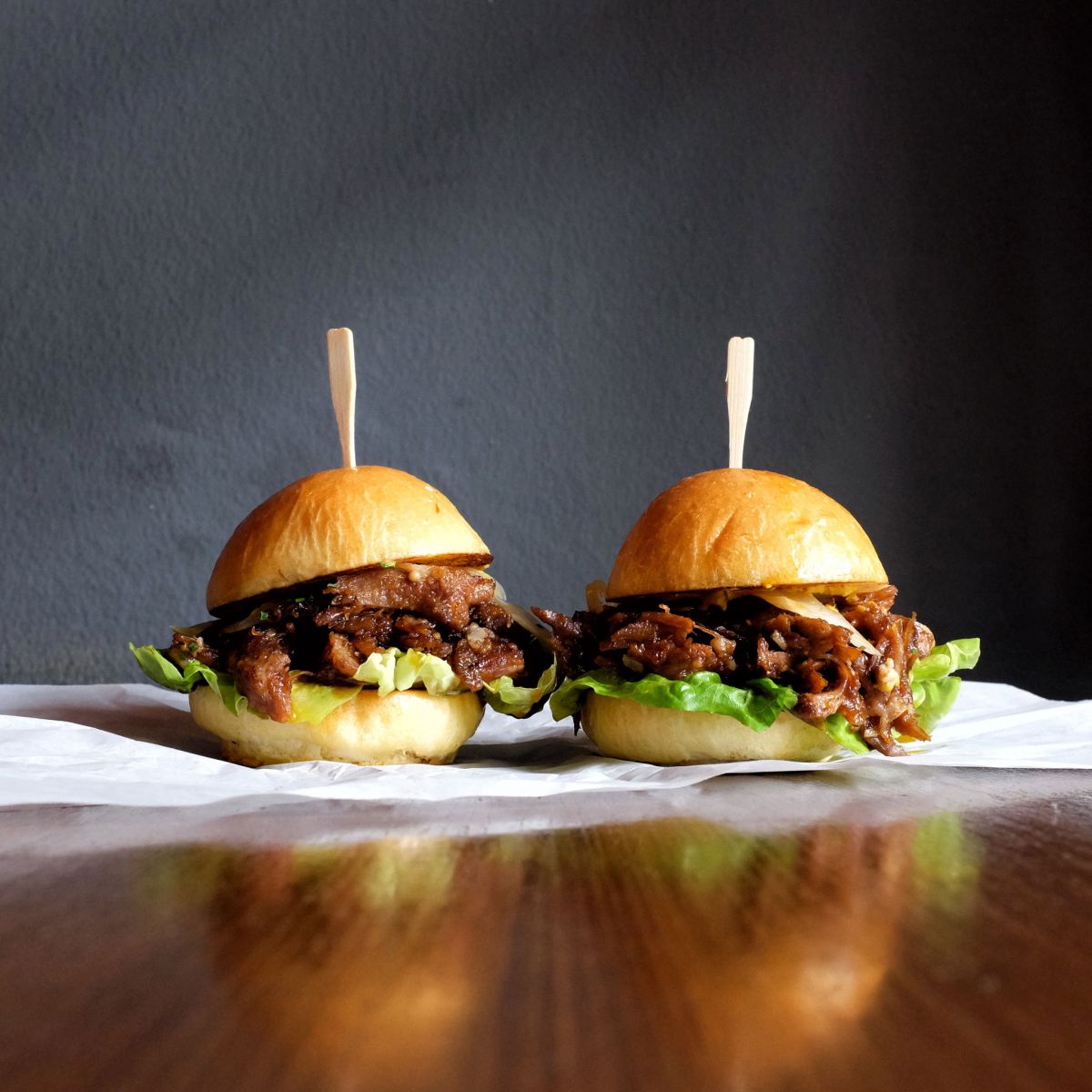 JIGGER & PONY
Sous-vide at 70°C for 16 hours in a mouthwatering mixture of carrots, onions, celery, garlic, bay leaf, thyme, rosemary, red wine and Port before being tossed in house-made barbecue sauce and mustard pickled onions, Jigger & Pony's Beef Short Ribs Sliders leave a pleasant smoky sweetness and piquant taste on the palate. Sandwiched with aioli, yellow mustard, and fresh romaine lettuce in a buttery brioche bun, it is a joy to savour. 101 Amoy Street. Tel: 6223 9101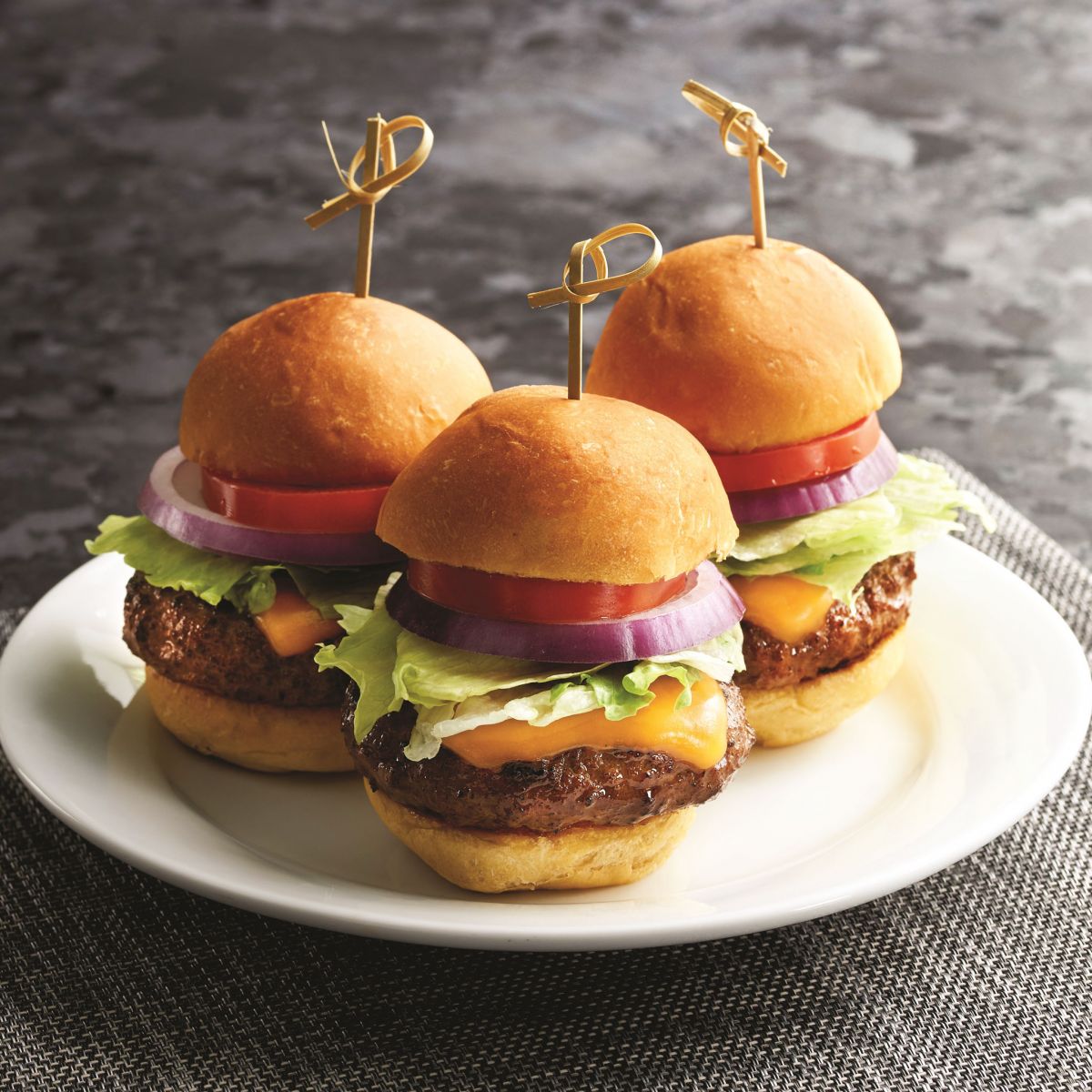 MORTON'S OF CHICAGO, THE STEAKHOUSE
As classic American sliders go, Morton's Mini Prime Cheeseburgers is one of the best. We like that they're each stacked with three ounces of USDA Prime grade shank meat that's minced in-house, plus crisp lettuce, tangy and sweet Roma tomatoes, oozy cheddar cheese, and raw onions for that extra oomph. With every bite, the meaty juices are soaked up by the slider's beautifully bronzed and glazed burger buns. Level 4, Mandarin Oriental, Singapore, 5 Raffles Avenue. Tel: 6339 3740. Book a table at Morton's of Chicago, The
SHARE