FOC Sentosa
Our team goes undercover to suss out the latest and most talked about restaurants in town
FOC (Catalan for fire), has now extended its vivacious Spanish roots to sunny Sentosa. Occupying the east end of Palawan Beach, the two-story beachfront tapas bar cum restaurant imparts a touch of Barcelona's laidback beach culture with placid views of the South China Sea through its floor-to-ceiling windows. The pool deck and alfresco terrace are great spots to enjoy the sunset over drinks. FOC's group creative beverage director, award-winning mixologist Dario Knox curates the cocktail list with refreshing concoctions such as Jack Sparrow's Mojito ($20) with rum and passion fruit; or the Bloody Maria ($18) with tequila and kimchi, and the heady albeit fruitless FOC Red Sangria ($16).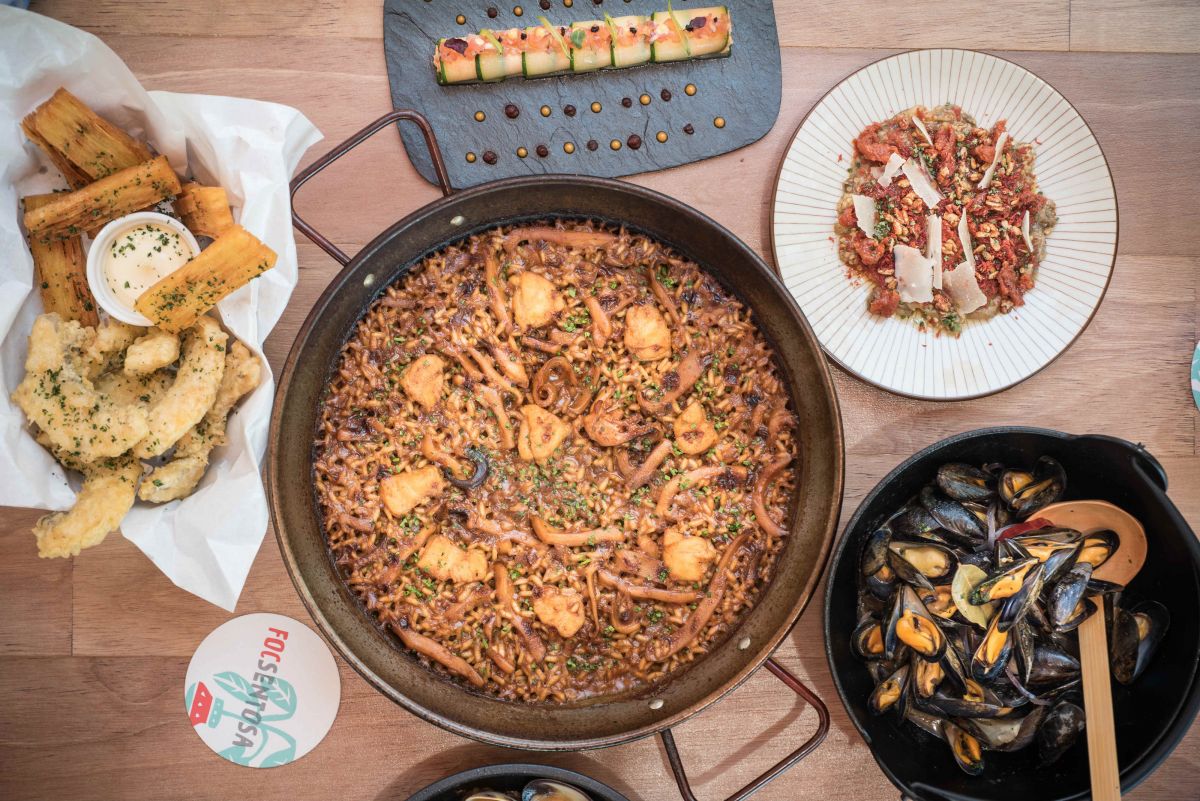 The outdoor seating was not available when we first visited in October a few weeks after the restaurant opened, so reservations are highly recommended since the indoor space fills up fast. Carrying on Michelin-starred Nandu Jubany's vision is executive chef Pau Eche Garcia (and his team of the now defunct Catalunya), as he serves modern tapas on colourful stone plates and wooden tables that are also fresh Spanish imports. The Gilda Skewer – pronounced 'heelda' – ($5) sets the tone for the meal, as the emblematic guindilla pintxo delivers a substantial punch despite its small size. Another favourite was the striking King Crab Cannelloni ($22), where heavy béchamel and pasta were replaced with sweet crab meat ensconced in chilled zucchini ribbons, topped with diced tomatoes and dotted with fiery sriracha and sriracha mayo. We were also suitably impressed by the classic grilled Eggplant with Sobrassado and Parmesan ($12), where strands of the melt-in-your-mouth, paprika-cured Spanish sausage and crunchy honey-coated sunflower seeds give texture to the otherwise gooey creation, and the Parmesan cheese shavings deliver the salty notes in just the right amounts.
Less satisfying though were the Fish & Chips FOC style ($16) and the much recommended Chicken Wings Sandwich ($9). Likewise, swap the Deep Fried Calamari for the rubescent and cooling Beetroot Gazpacho & Olive Oil Ice-Cream instead (both $12 each), which is well paired with smoked seabass. While the tender Octopus Galician Style ($22) sitting on a bed of mashed potatoes lacked flavour and was passable, the crunchy and creamy Mushroom Croquettes ($10 per 4 pieces) and lightly grilled Zucchini and Tomato Carpaccio with Pesto ($12) make for great choices, since neither felt heavy nor greasy.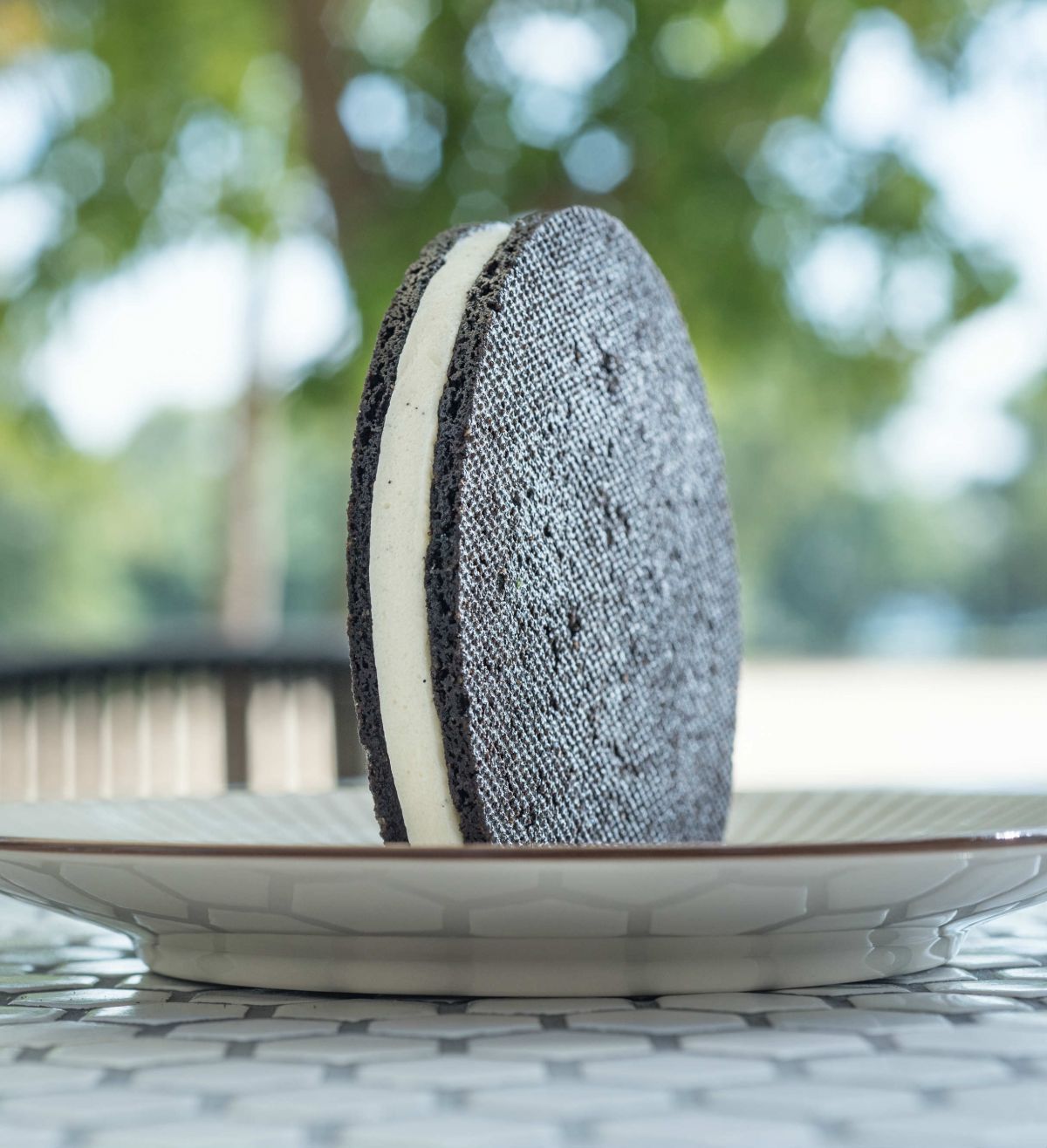 The several paella variations served in cast iron pans require a minimum order of two per serve and so leave little room for anything else as the smallest carb-heavy portion can easily feed 4-5 people. The recommended Iberian Pork Paella didn't really leave an impression, and the Cod Fish & Spinach Caldoso Rice (both $36 each) which we had upon our return dinner visit, fared only slightly better. The restaurant also specialises in grilled meats and whole fish, but the Pork Ribs ($30), while unctuously fatty and falling off the bone, were bland and reminded us of nothing more than a meaty rosemary-scented sausage.
The tangy Lime Gin & Tonic sorbet ($10) served in an edible 'boat' made of the frozen lime skins is an ideal palate cleanser. Indulge in the unanimous showstopper of the evening – the Oreo XXL cookie ($14), a gigantic home-made chocolate biscuit filled with smooth white chocolate ganache. With excellent service, well-informed waitstaff, a plethora of small bite options and a very spirited ambience, FOC Sentosa is the address for a fiery night out with great tapas, tipples and desserts. 110 Tanjong Beach Walk. Tel: 6100 1102
Food: 7/10
Service: 8/10
Ambience: 8/10
Average dinner bill for two, with drinks: $200
Must-tries: King Crab Cannelloni, Eggplant with Sobrassada and Parmesan, Oreo XXL Cookie.
Book a table at FOC Sentosa with Chope