PYXIEMOSS
Our team goes undercover to suss out the latest and most talked about restaurants in town
If Tim Ross-Watson never dusted himself off after The Garden of Eden, we would never have had Pyxiemoss. It makes the short reign of his previous venture almost worth it, because instead of a cryptic restaurant that centered solely on reinventions of British classics we now have a fresh, inventive establishment that is an absolute joy to visit. The fresh start probably resonates with him too. His new restaurant is named after pixie moss, the only species of moss that not only thrives and grows in the harshest of conditions but flowers too.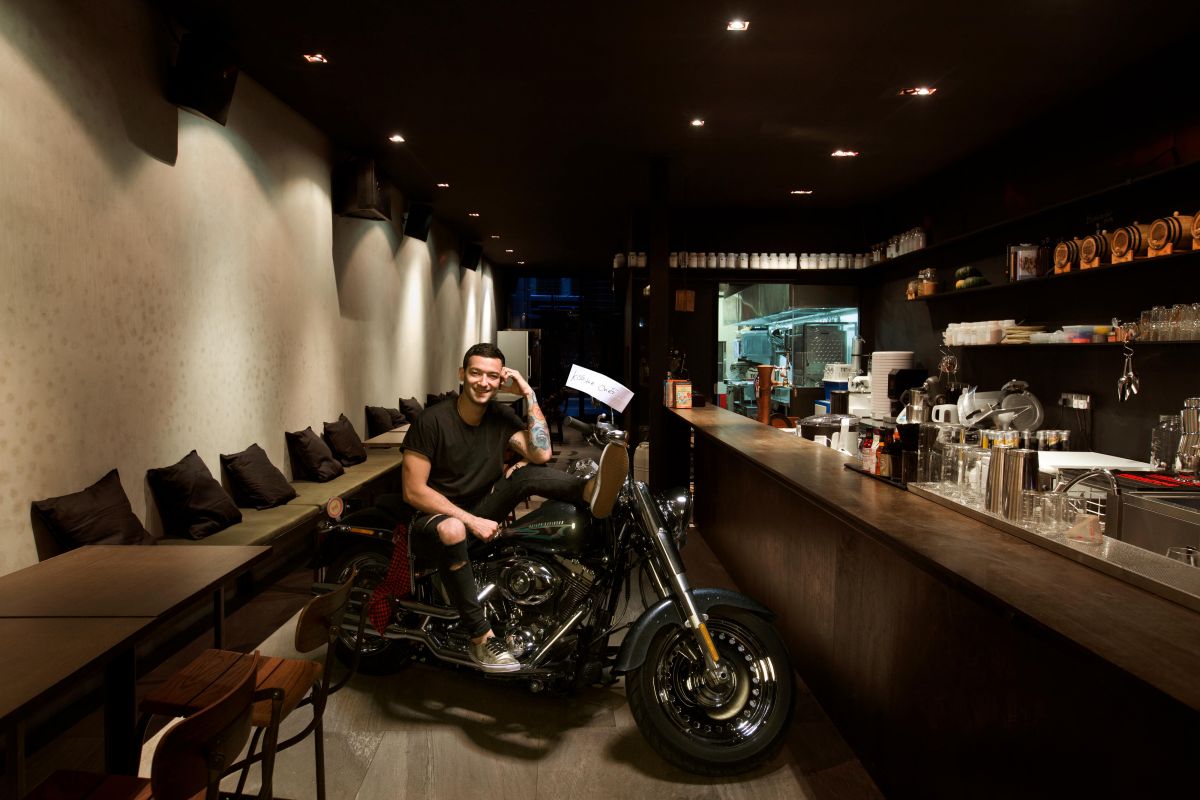 Any allusion to florals and frills ends here. Watson claims to have been inspired after "locking himself in a room and blasting Guns N' Roses for a few hours". It shows – the design is as raw and hard rock as it gets, with apothecary and liquor bottles filling the industrial joint fronted by a Harley Davidson bike. Watson is joined by ex-general manager of 28 HongKong Street Christian Long.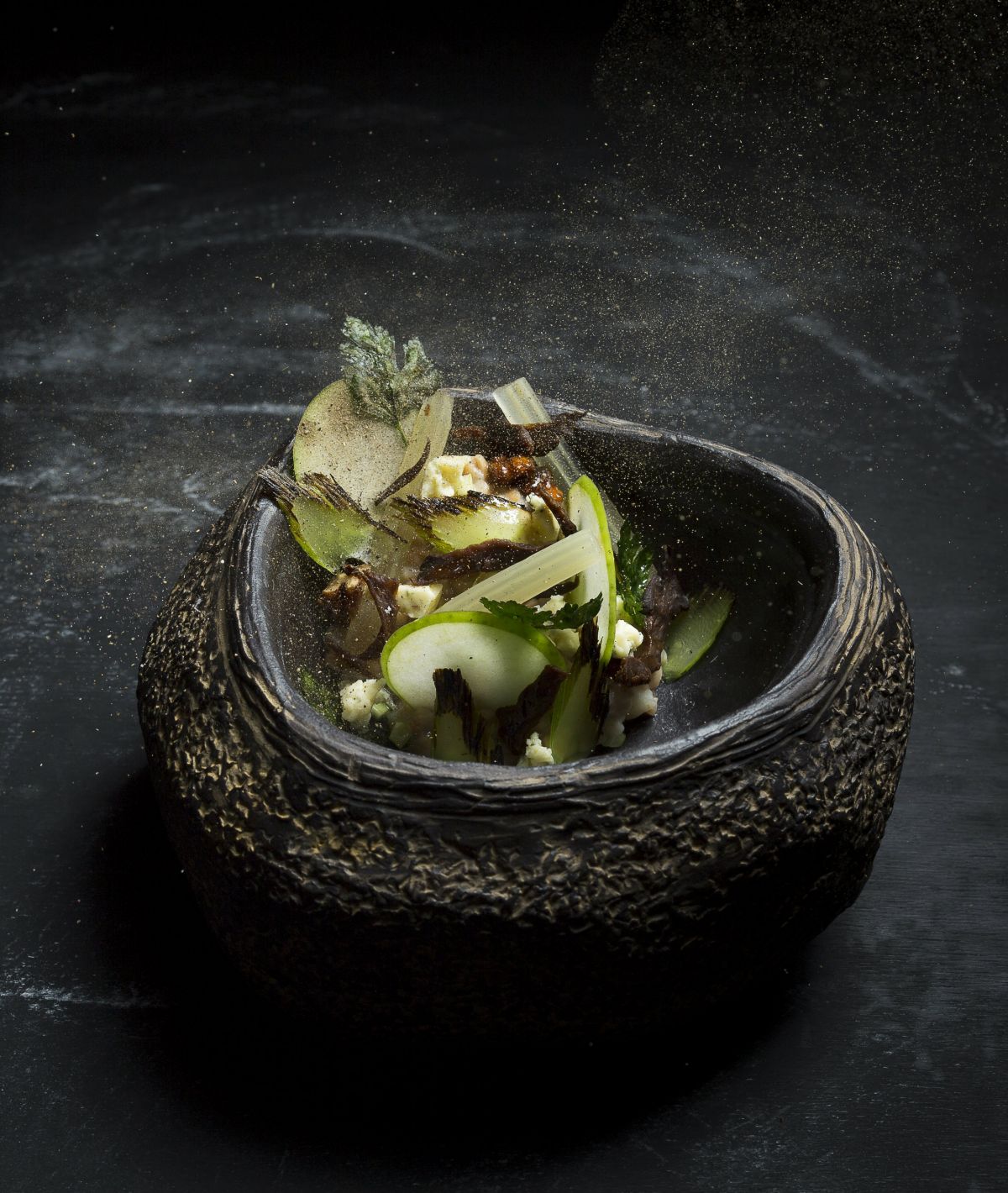 Dishes continue to draw inspiration from the chef's British roots, but this time he's also playing up Asian ingredients and exploring ways to utilise vegetables from root to tip. Not Just The Tip ($14) is a creation that chef April Bloomfield – who uses carrot fronds as an herb and transforms mushroom skins into seasoning – would wholeheartedly approve of. It features six applications of celery; its leaves fried and roots slow-cooked and incorporated into a barley risotto with green apple, sharp Stilton and candied walnuts. There's also charcoal celery salt made from dehydrated celery skin. It's all rather brilliant.
Just when you think things get a little too cerebral, you're told little anecdotes about why The Tribbiani ($15), a dish of duck liver mousse and brown butter schmaltz (rendered chicken fat), is so named. (It's a subtle reference to Joey's pet chick and duck in Friends), and served unpretentious fare of jamon, eggs and chips. Ultimately, you know the true intention here is for guests to have a genuinely good time.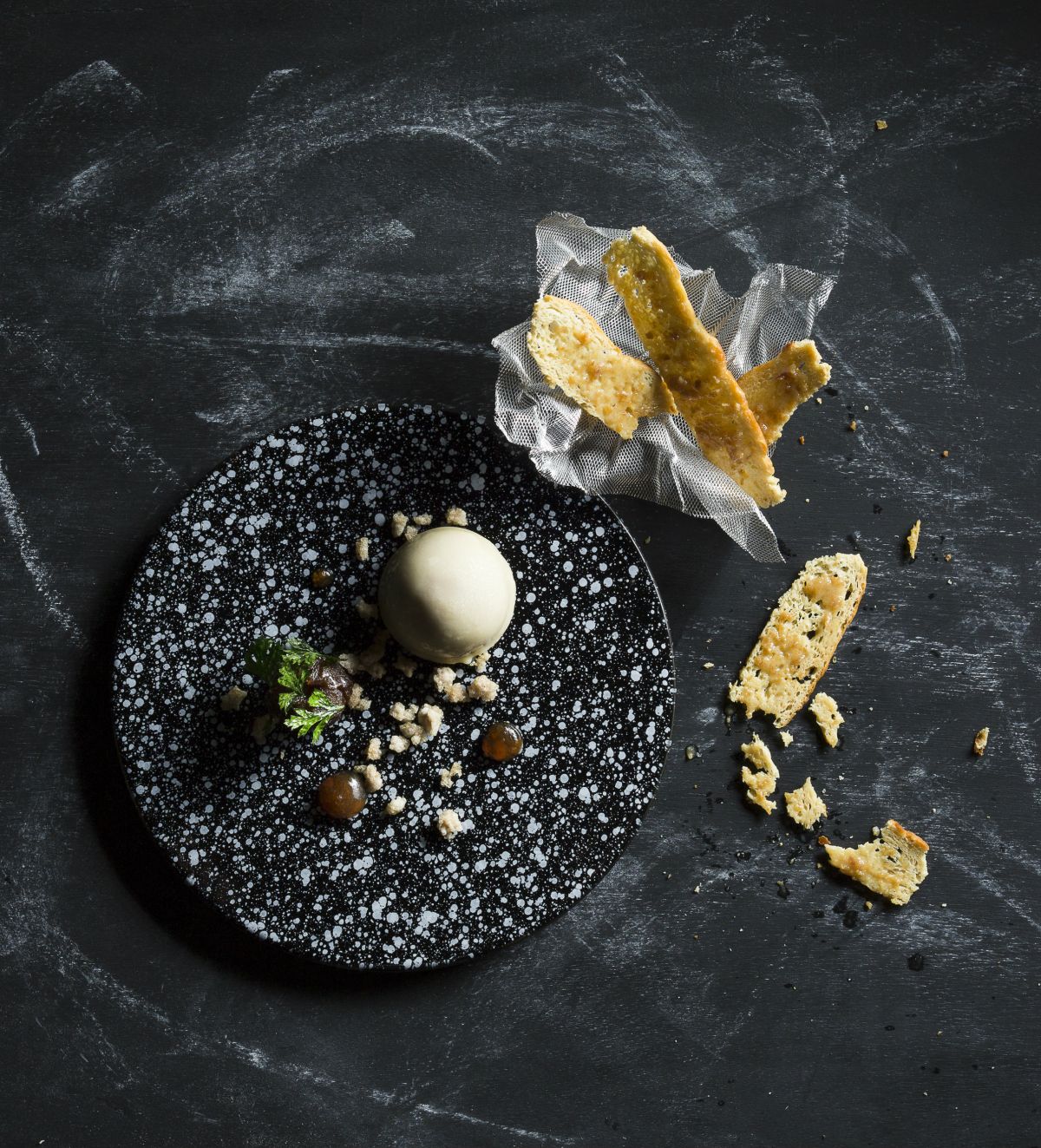 I return to Pyxiemoss late another evening, this time to try the bar snack Treats, which are only available after 10.30pm. I was equally charmed. I start with Pigaroon ($3), a beetroot macaron swirl paired with pickled pig skin and cream cheese, and end with the Poto ($16), a dangerously drinkable cocktail that features fortified wine made in a sonicator filled with wood chips, imparting a barrel-aged quality to the liquid. This time it is injected with a slightly bitter edge of Amaro and Cynar liqueur, transforming it into the ideal post-dinner digestif.
What will continue to pop up in my endless series of culinary cravings though, is the T.F.C: a fried chicken patty topped with century egg mayo and slid into mini sesame buns ($6). When we are given the notice for last call, I jump to order two more. Long senses my enthusiasm and sidles over to offer glimmers of culinary hope. Plans are in motion to open a modern yakitori joint upstairs, and seeing the positive feedback they have been receiving, Watson is said to be "seriously considering" opening a fried chicken joint. I know I'm not the only one with my fingers crossed.
Food: 7.5/10
Service: 6/10
Ambience: 6/10
Average dinner bill for two, with drinks: $100
Must-tries: Not Just the Tip (dinner menu) and T.F.C (bar snacks menu, available after 10.30pm).