Yantra by Hemant Oberoi
Our team goes undercover to suss out the latest and most talked about restaurants in town
After eight years, Yantra took a short hiatus and returned rebranded as Yantra by Hemant Oberoi. The move puts the fine dining restaurant firmly among the echelon of the best Indian restaurants in Singapore, with world-class creative dishes dreamt up by the celebrated ex-corporate chef of the Taj Group of Hotels.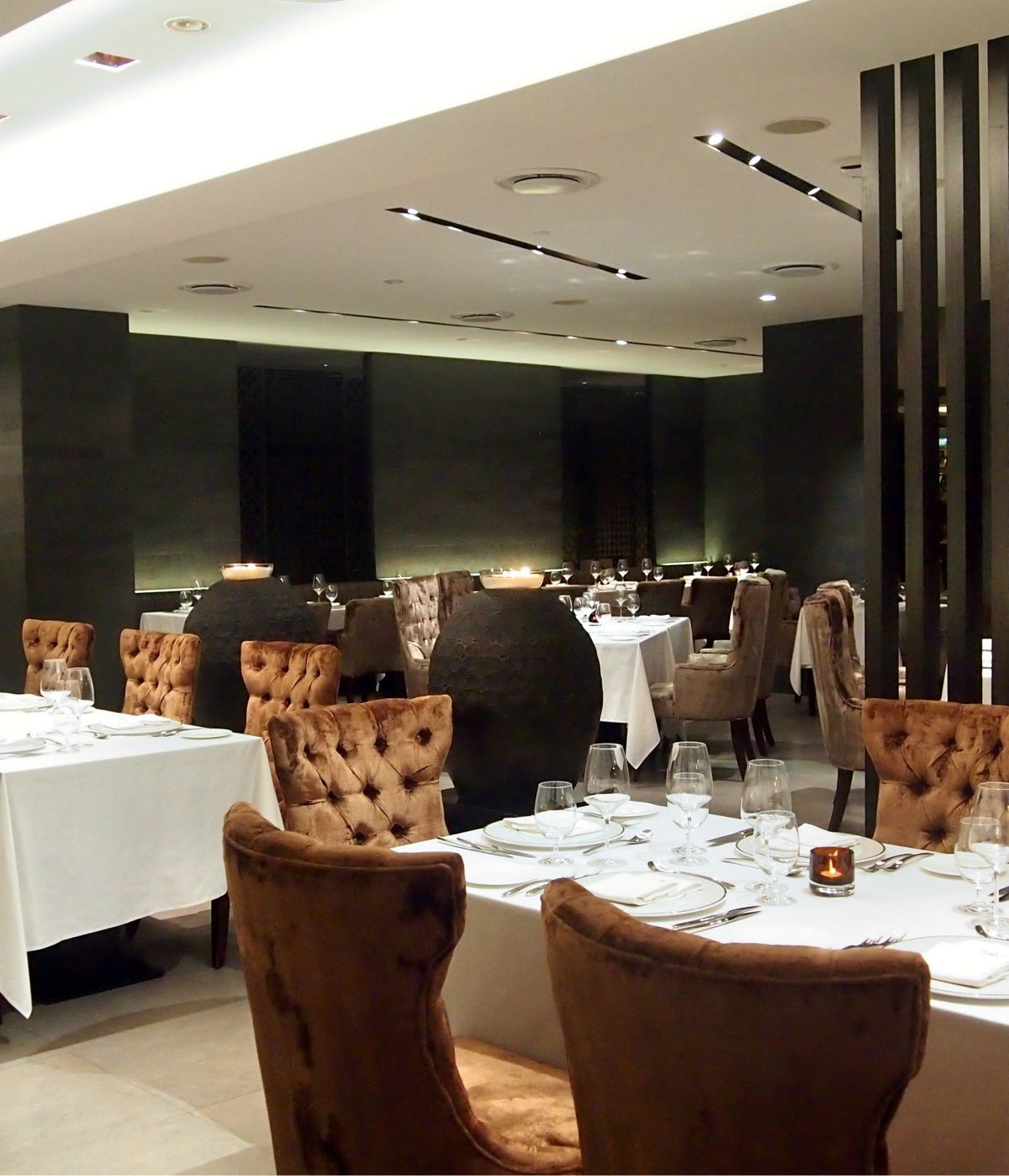 In fact, the plethora of choices from the dinner a la carte menu had us turning to the waitstaff for guidance, as there are no degustation menus to set the tone. The amateurishly designed menu layout also didn't do justice to the extravagant dishes. For starters, we settled on Thepla Tacos ($18), a subtly spiced melange of potato, mushroom, edamame and green chutney on three crisp 'taco' wheat shells that had us nodding in appreciation of the east-meets-west fusion. Seafood rassa soup ($22) appeared gimmicky at first, as it was set up tableside to boil away in a siphon contraption, but the resultant lobster, prawn and fish broth was delightfully ethereal, silky smooth and perfectly balanced between savoury and sour.
We opted for the truffle brie naan ($18 per piece), which turned out chockfull of truffled mushroom and brie, perfectly satiating our senses with rich flavours. The familiar Goan fish curry ($42) was similarly rich but not cloying, giving the right amount of texture to mop up with accompanying rice. A clever dish of asparagus with creamy, chunky chestnut gravy ($34) also provided good textural contrast, while Duck Four Ways ($45) comprising perfectly seasoned foie gras, duck breast, samosa and (chicken) yolk over shredded duck, speaks of modern Indian cuisine done right. A surprise ending, the gulab jamun tiramisu ($20) saw coffee-soaked gulab jamun balls harmoniously enfolded in creamy mascarpone served in a martini glass for one of the best tiramisu creations in Singapore.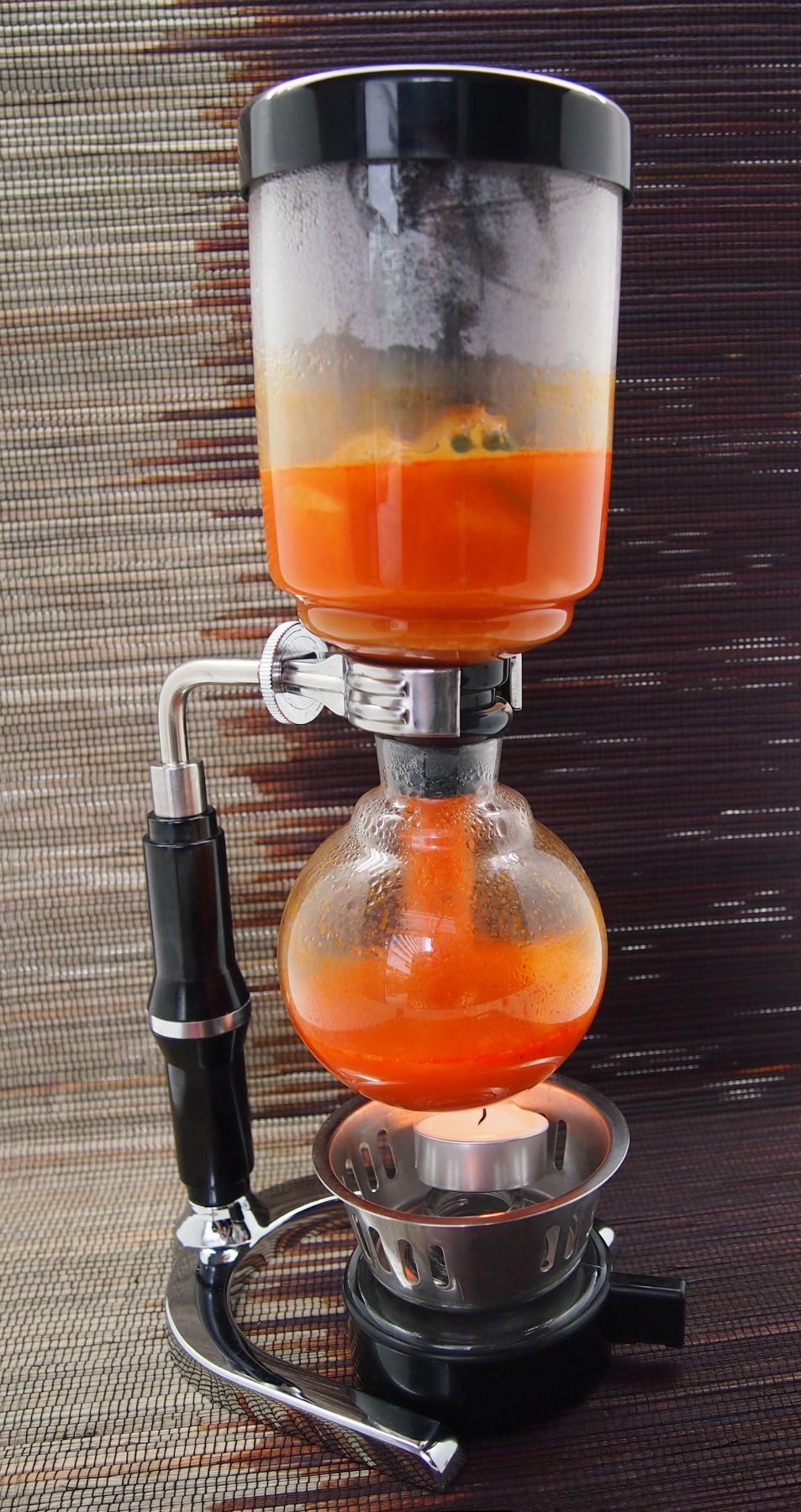 In the daytime, the white tablecloths remain as the elegant, understated dining room is bathed in natural light from the floor to ceiling windows. The restaurant serves only a buffet ($29.50) at lunch which offers about 14 hot dishes as well as cold appetisers and a selection of Indian desserts and ice cream. Garlic or plain naans are freshly baked and served to each table.
Of the 14, nine were vegetable or legume based making the buffet a good option for vegetarians while other dishes comprised lamb, chicken and seafood. The buffet menu changes daily; standouts on our visit were achari chicken tikka (chargrilled chicken in pickling spices) which was juicy and had a smoky aroma while overnight-simmered dal makhni (black lentil with red kidney beans) had a deeply complex, velvety texture. Baingan bharta, mashed roasted aubergines cooked with onions, tomatoes and spices was meltingly tender and flavourful, and worthy of return trips to the buffet counter. Another favourite is the Alleppy prawn curry, a creamy Keralan coconut-based curry, which was subtle yet full flavoured. It speaks volumes of the restaurant's confident touch that both lunch and dinner dishes were judiciously prepared, despite the wide gap in pricing. I'm already anticipating my next trip back to try the other 80 percent of the menu. #01-28/33 Tanglin Mall, 163 Tanglin Road. Tel: 6836 3088
Food: 8.5/10
Service: 7/10
Ambience: 7.5/10
Average dinner bill for two, with drinks: $300
Must-tries: Truffle brie naan, dal makhani, seafood rassa, gulab jamun tiramisu.
Book a table at Yantra by Hemant Oberoi with Chope.