Best lobster bisques in Singapore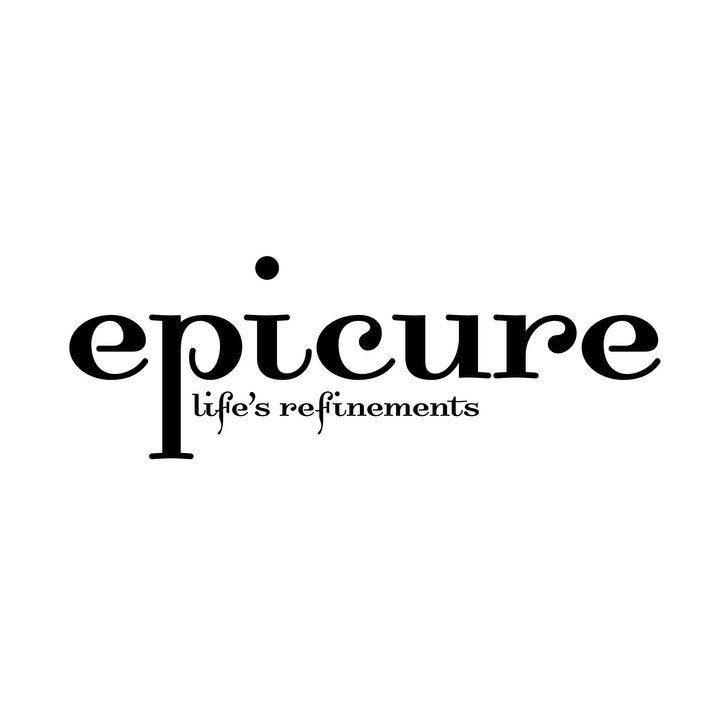 · 30 September 2010
·
Food
Seeking the crème de la crème of the classic bisque de homard is no easy task, as this French soup proves elusive in cosmopolitan Singapore. Here are our faves.
ABSINTHE RESTAURANT FRANCAIS [CHANGED CONCEPT TO GRILLERY]
Warm, comforting and quintessentially French, chef Francois Mermilliod's brew is delightfully homely. Artful spirals of white cream decorate the rich orange soup. We love its palatable and honest-to-goodness lobster flavour enhanced by a slight whiff of cognac. The unpretentious experience is further accentuated by general manager Philippe Pau's personable nature and jocose humour, solidifying Absinthe's exceptional reputation for genuine French fare and convivial service. 46 Bukit Pasoh Road. Tel: 6222 9068
AU PETIT SALUT
The 11-year-old restaurant set within an abundance of lush greenery is where one can appreciate pre-emptive service staff and wholesome home-style French food. The hearty lobster bisque is served with plump tarragon-lobster ravioli and al dente quenelles. Cognac and swirls of cream and cognac give the dish a heady scent and leave a comforting warmth in the throat. 40C Harding Road. Tel: 6475 1976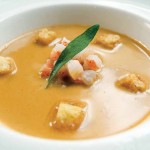 BRASSERIE LES SAVEURS
The epitome of French elegance, they score well on all aspects of taste, service and ambience. The soup is served with much showmanship—from a tureen at a side table, in keeping with the St Regis' heritage of personal service from its maître d'. Dainty lobster chunks are artfully assembled with croutons in a soup bowl, before the piping hot bisque is ladled in. Only top quality ingredients like Echire crème fraiche go into this rich soup. 29 Tanglin Road, St Regis Singapore. Tel: 6506 6866
BRASSERIE WOLF
[CLOSED]
Those in the know travel here for well-priced, good and authentic bistro fare, especially for their steak frites. But don't miss out on the lobster bisque, which is easily one of the most satisfying ones in town. The velvety soup hits the right notes, being neither too cloyingly rich nor uninspiring insipid. This is one straight-up, uncomplicated soup with no bells or whistles—just dip with the accompanying warm bread rolls to enjoy. Its flavour, we're told, is enhanced by sautéing lobster shells, prawn heads and flower crab shells in olive oil, and of course, a dash of cognac and cream. 80 Mohamed Sultan Road, The Pier #01-13. Tel: 6835 7818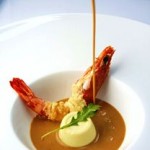 THE FRENCH KITCHEN
At this discreet Emmanuel Stroobant concept restaurant, traditional salmon-hued bisque is served with two lightly battered tiger prawns sided by a leek custard. The prawns' crisp outer layers give way to sweet, succulent flesh and provide a nice textured contrast to the silky-smooth leek pudding. The latter also cuts the richness of the flavourful bisque—a good thing when the soup is enough for two generous servings. This beautiful showcase of crustacean flavours is available on both the set lunch and dinner degustation menus. 7 Magazine Road, #01-03 Central Mall. Tel: 6438 1823
HEDIARD CAFÉ & RESTAURANT
Hediard's bisque de homard is a welcome break from tradition; instead of the usual smooth rich stock in pastel orange, this rendition has a more soup-like consistency, topped with a dollop of milk foam and filled with fine, pureed shreds of lobster. Each spoonful brings an explosion of flavours—we're informed that the full-flavoured stock consists of codfish bones, seabass bones, rock lobster and slipper lobsters, supplemented with a dash of Hediard's fine champagne tres vieille cognac. We find ourselves foraging for the tiny treasures of meat, and finally wiping the bowl clean with the accompanying toasted bread. The only downside: the bisque is only available on every first week of the month. 123-125 Tanglin Rd, Singapore 247921. Tel: 6333 6683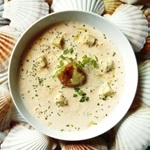 LE SAINT JULIEN
[CLOSED]
Few chefs have perfected this French classic quite as well as Julien Bompard, the result of sticking to a tried and tested recipe for the past 15 years. We are not surprised that it's such a perennial favourite among his diners. What you get: A piping hot stream of creamy soup poured out from a Staub cast iron tea pot into a waiting Raynaud Hommage porcelain plate of baby lobster slice, aioli and croutons. The bisque, finished with a touch of brandy, and flavoured by Canadian lobster heads and strong, sweet French garlic is all balanced sweetness, with none of the accompanying salty tang. 3 Fullerton Road #02-01 The Fullerton Water Boat House. Tel: 6534 5947
GREENWOOD FISH MARKET & BISTRO
Tucked away from the city bustle, amidst Bukit Timah's properties, this quaint six-year-old bistro shows you don't have to be French to cook a scrumptious lobster bisque. The arrival of the bisque teases us with its tantalising aroma. After a smattering of freshly-ground pepper from the ever-obliging waiters, we tuck in. One mouthful and we're won over by the exemplary balance of cream and three different stocks (vegetable, chicken and clam), the flambéed brandy notes lingering on our palates. Along with a couple of done-to-perfection lobster chunks (they are, above all, a seafood bistro), this bisque is without question a worthy contender. 34 Greenwood Avenue. Tel: 6467 4950. Book a table at Greenwood Fish Market & Bistro with Chope.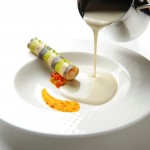 PRIVATE AFFAIRS
[CLOSED]
The lobster bisque here is elevated to a work of art. Lemongrass infused breadcrumbs are finely dusted at the base of your plate before the creamy white bisque is ceremoniously poured at tableside. As a final grand gesture, a tri-coloured cannelloni (handmade by alternating layers of squid ink, spinach and egg pasta) stuffed with salmon and lobster tops off the dish. Tiny bursts of crunchy breadcrumbs pop on the palate before melting in the rich soup that chef Paul Ng meticulously simmers for four hours. 45 Joo Chiat Place. Tel: 6440 0601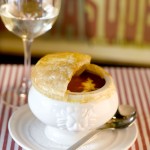 WAREHOUSE BISTRO
Our lobster bisque arrived in a bowl capped by a puff pastry. We have had experiences in other restaurants where this baked ingredient seemed like an attempt to distract us from the lacklustre soup beneath it. Fortunately, Warehouse Bistro's offering doesn't use such a ruse. We broke the crisp pastry shell carefully with a spoon and sampled the bisque: there is a hint of tomato, which complements the fragrant, nutty scent of the crustacean. The chef did not scrimp on the vermouth, too, which gives the bisque a smooth texture. 3E River Valley Road, #01-02, Clarke Quay. Tel: 6337 5585
SHARE