Fragrance queen
With its distinctive floral-apricot notes, the use of osmanthus flowers should not be limited to just desserts. They make a great pairing with cod and beancurd.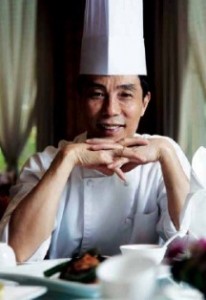 Although it has an affinity with desserts, osmanthus also pairs well with mild-tasting ingredients like fish and tofu, says Ng Wai Tong, executive chef of Wah Lok, Carlton Hotel. "Cod is one of my favourite fish to work with, because of its beautiful texture. It is an easy dish to prepare with osmanthus, and the ripe peach scent pairs well with the slightly oily fish."
Excerpt from the October issue of epicure.