Sum Yi Tai
Our team goes undercover to suss out the latest and most talked about restaurants in town.
1980s Hong Kong gangster chic is Sum Yi Tai's calling card, an original concept that distinguishes it from its foodie neighbours: Fyr, Sorrel and No Menu line the rest of the once-grubby street.
Cleverly designed kitsch fills the four-floor shophouse, from dragons and mahjong tiles to the CD wall filled with Canto-pop titles at the first floor Chinese tapas bar. The al fresco fourth floor rooftop bar, while warm, offers a fine view of the CBD skyscrapers, and is available by invitation or reservation only.
Reservations can be a sore spot – we were unable to book the rooftop bar despite numerous attempts, while a lunch reservation made via Chope caused us consternation as the unsmiling waiter installed a one-hour seating limit when we arrived. Service is hit-and-miss with minimal attention from the waitstaff, who have difficulty enough serving and clearing dishes. But that hasn't deterred the crowds.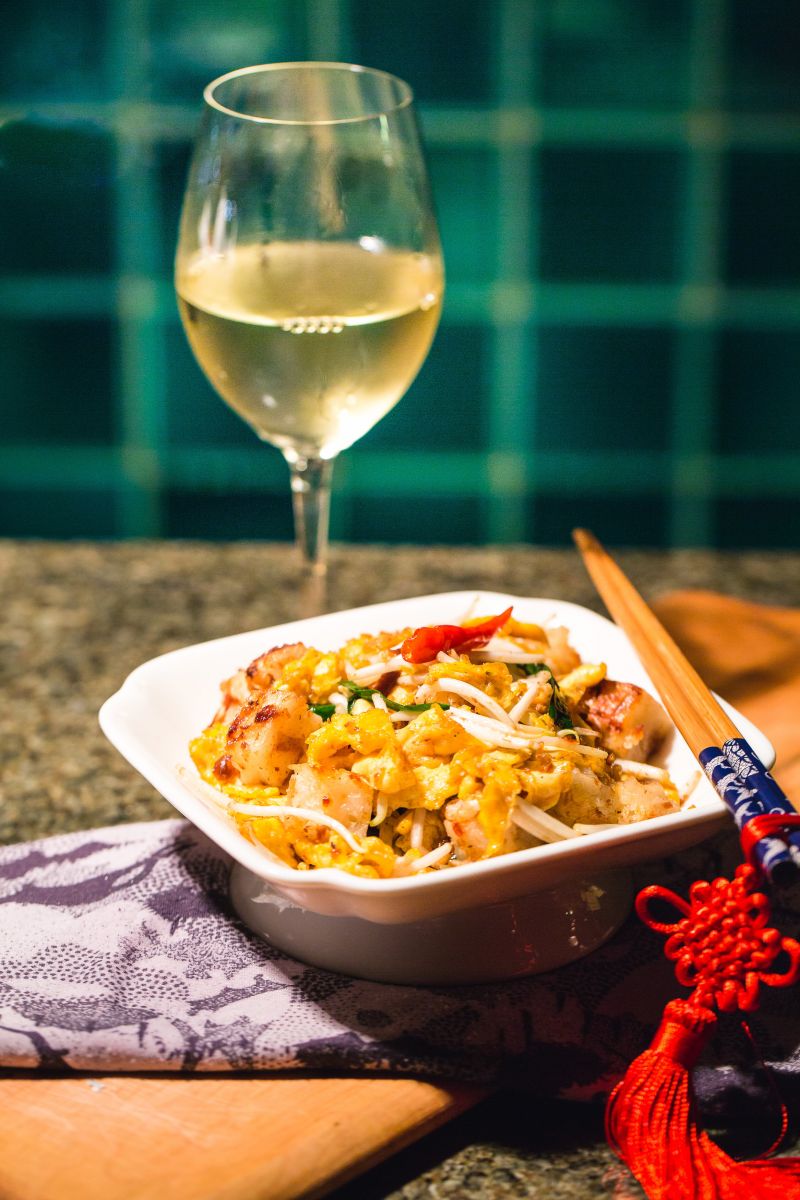 The lunch menu – comprising lunch sets, claypot specials and some tapas items – is larger than the evening tapas menu, and gives a better sense of the kitchen's scope. The deeply fragrant vermicelli with jumbo king prawn head claypot ($32) was a highlight, each strand of vermicelli infused with stock from the meaty, fresh prawn. The Fridays-only suckling pig ($29) was also expertly executed at five crackling pieces per serve. Sauteed garlic kai lan cooked two ways ($12) failed miserably with its overwhelming amount of raw garlic, dry tasteless deep-fried shreds and unwieldy thick stalks. Order the Dragon Sets ($12-18) only if you love your carbs – meats like crispy roast pork, honey glazed char siew and signature roast duck on option of rice or noodle were skimpy, even with accompaniment of soup of the day. That said, the springy noodles were redolent of the sort we had in Hong Kong, sprinkled with prawn roe powder.
A dinner foray started with Crack Snacks of salmon skin with salted egg yolk and lime zest ($9), signature golden ginger chips ($10) and salt and pepper squid tentacles ($15) – the latter was by far the best executed, with firm fleshy tentacles neatly punctuated by spices. The soggy signature XO carrot cake ($12) let us down with no texture nor technique, while whole roast quail with five spices ($18) was lightly seasoned and again, somewhat limp, as was the salted egg king prawns ($15) with minimal lime zest. Chinese cuisine requires a hot wok and skill to coax out perfectly cooked texture – something that can be found in every corner of Singapore.
Of the three cocktails we sampled from the uproariously worded drinks menu, Morning After ($19) fared the best with a pleasing blend of espresso, caramel toffee liqueur and vodka. Golden Dragon ($19) and Chinese Mojito ($21) were out of balance despite the latter's promising chrysanthemum infusion. We'd suggest skipping the non-craft cocktails and sticking to the impressive wine and sake bottles.
Sum Yi Tai offers a refreshing take on the recent small plates phenomenon, serving up flavours that're closer to our hearts. Its buzz and decent value will continue to draw punters, but the cuisine needs to up the ante if it's to be taken seriously as a dining spot as much as a watering hole. 25 Boon Tat Street. Tel: 6221 3665
Food: 6/10
Service: 6/10
Ambience: 7.5/10
Average tapas bill for two, with drinks: $140
Must-tries: Vermicelli with jumbo head king prawn is lush with flavour (lunch only); salt & pepper squid tentacles are firm and fresh (dinner only)
(This review is based on the tapas menu. The second floor private dining room opens in early June.)