Riverside Grilled Fish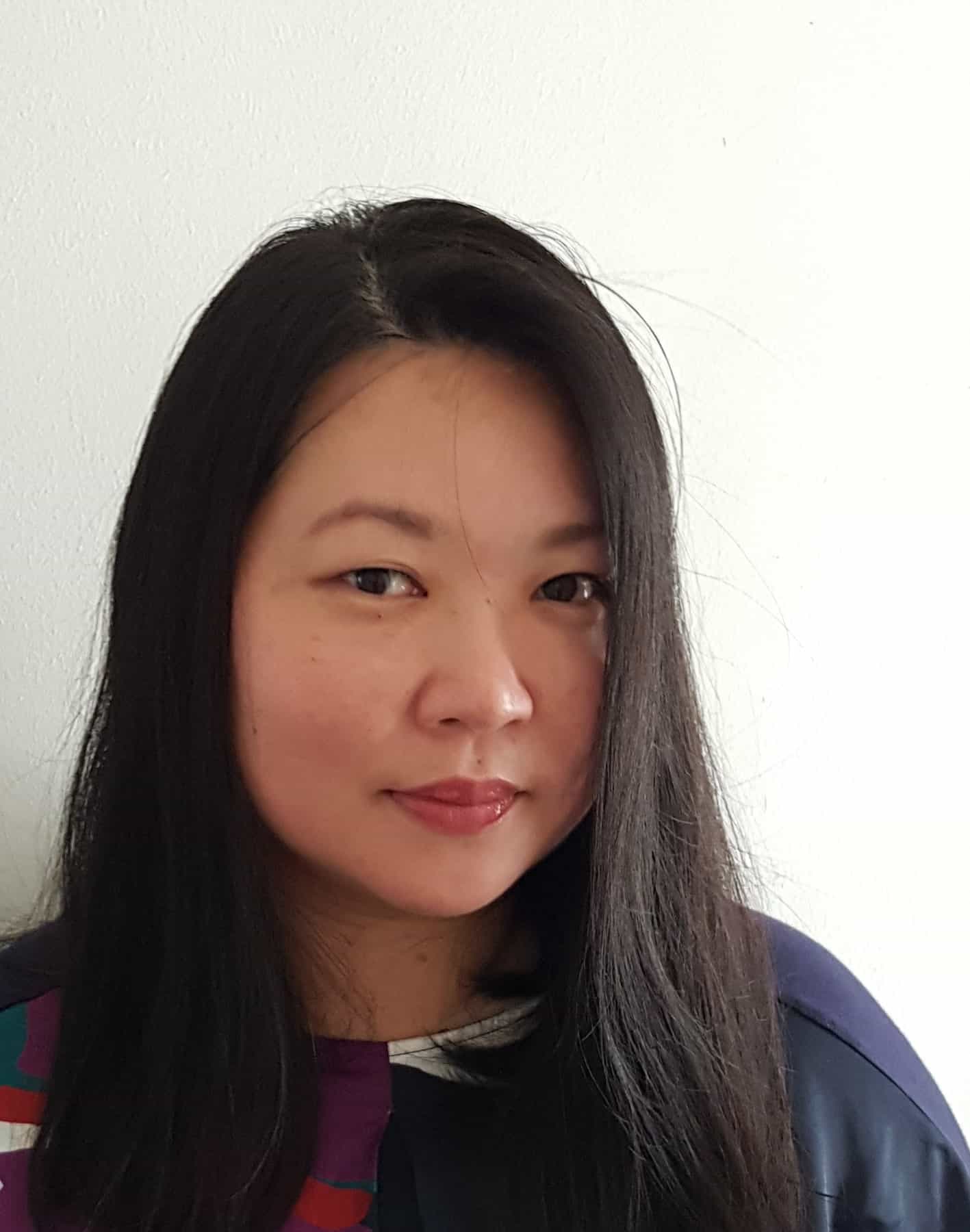 · 1 August 2016
·
Food
Our team goes undercover to suss out the latest and most talked about restaurants in town.
Is Chong Qing part of Sichuan? The question beckoned when we walked into this massive 150-seater, with its décor reminiscent of traditional Chinese wooden fishing villages. It's part kitsch, part nostalgia which thankfully doesn't try too hard – the themed space is comfortable and clean if slightly dim.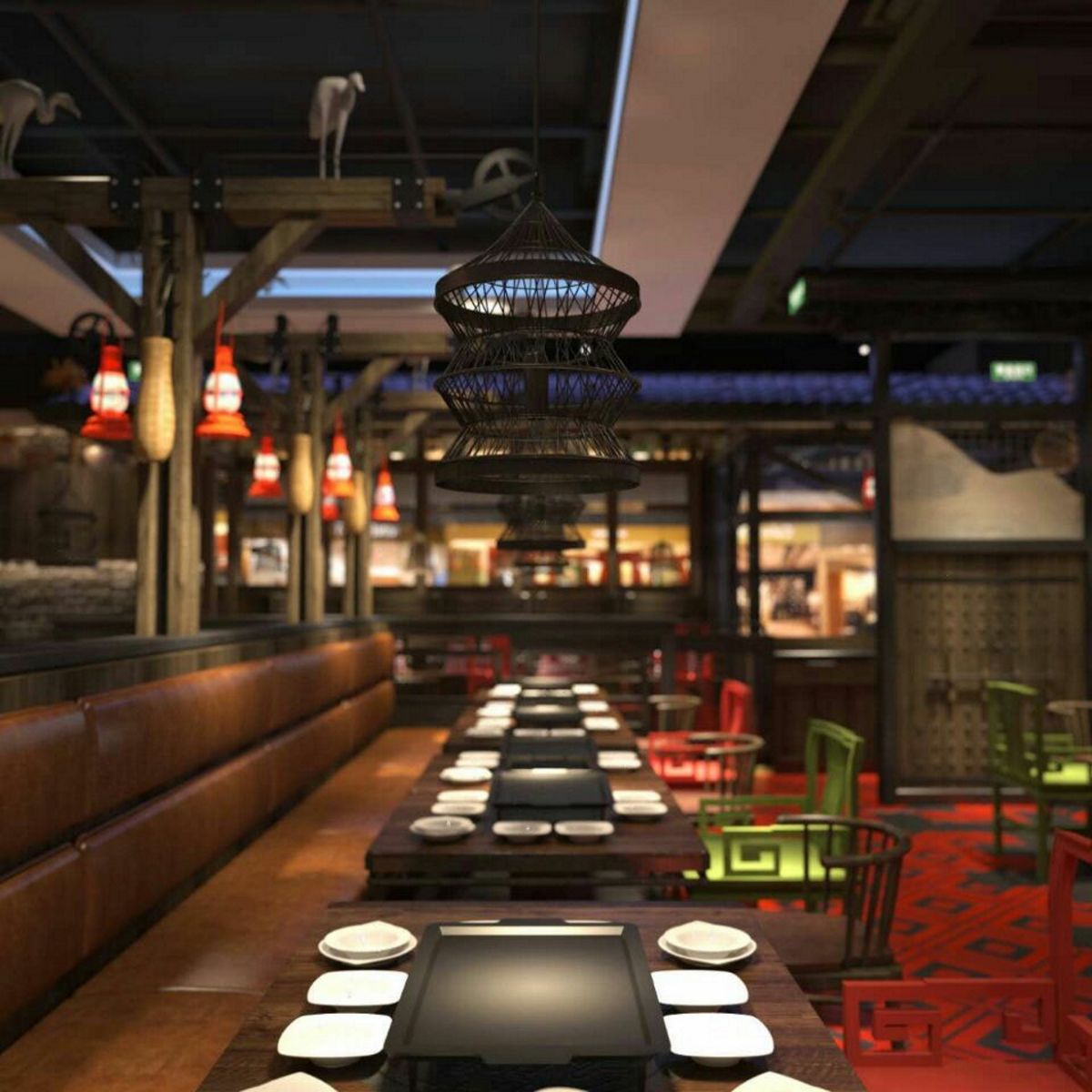 Chong Qing was part of Sichuan until 1997 when it was made its own municipality. The name and cuisine of this restaurant is based on the tradition of grilling whole fish topped with mala (numbing) sauces, a humble and overwhelmingly popular comfort food that has seen the chain open 54 outlets in China, with Singapore its first overseas venture in good hands with The Minor Food Group.
The menu surprisingly is in Mandarin, with just dish names in English. For the uninitiated, waitstaff will patiently explain the eight types of sauces which top off the grilled fish. There are four choices of saltwater fish sourced locally, ranging from the slightly muddy tasting red tilapia and sea bass ($35 each) to garoupa ($42), which we recommend for its clean tasting flesh and less bones to pick through. The Signature Fragrant Spicy sauce combines dried chilli, yellow beans, peanuts and spring onion for warm peppery vigour with underlying toastiness from the chilli. The Pickled Vegetable sauce had a pleasant interplay of hot spice from yellow chilli and sourness from the pickled vegetables, emanating a halo of homecooked goodness.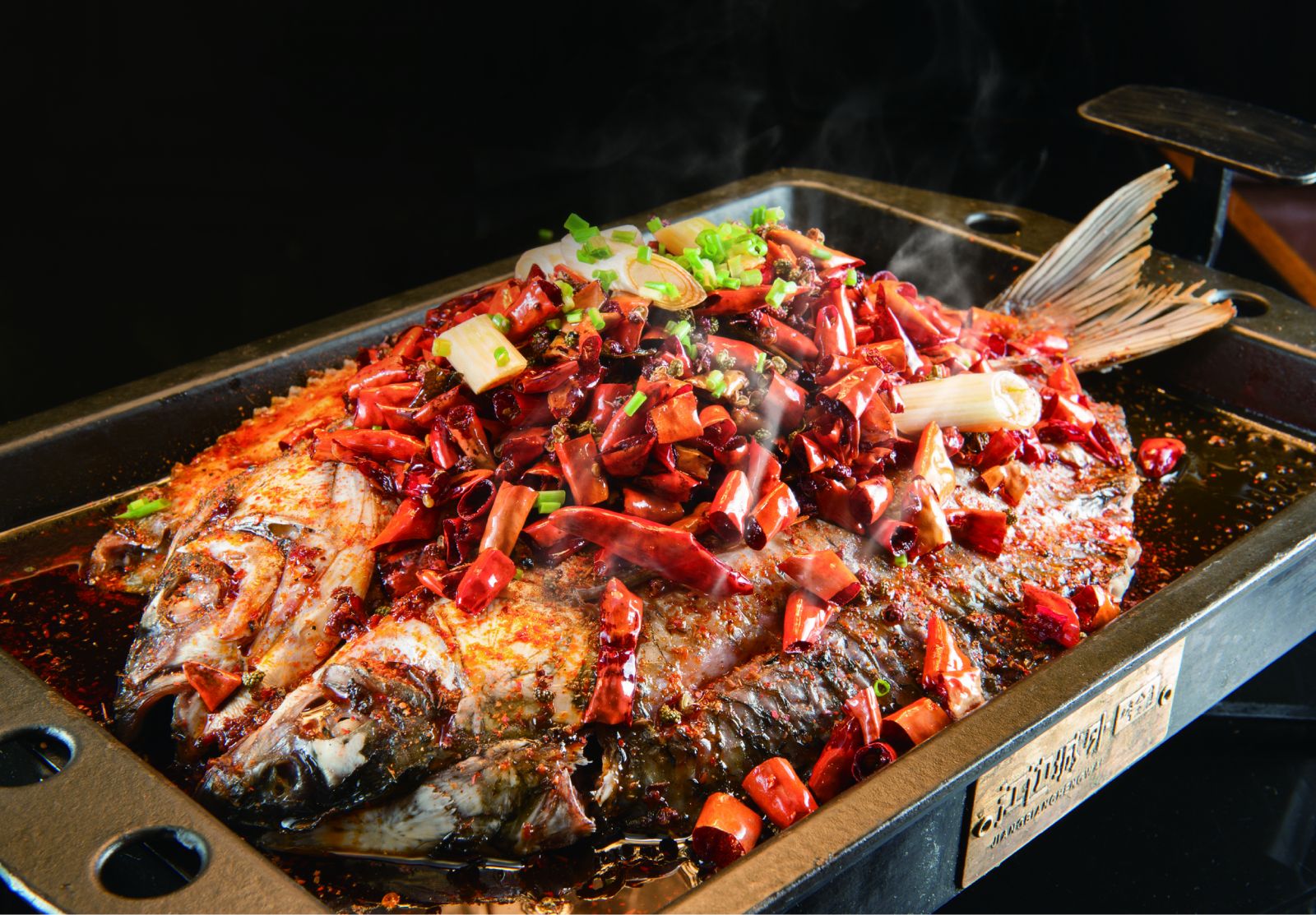 It was the Unique sauce that won my heart on the second visit. Good quality Chinese vinegar with a sweet tinge, spicy salted beans, Sichuan peppers, dried chilli, spring onion, rice wine, and more, floods the taste buds at once with a potpourri of sensations – good for those who crave moreish flavours, not so for those unused to intensity. Together with the fish which comes on a stainless steel tray though the inadequate tea light burner barely keeps it warm, you can add on 18 sides (100g, $2.50-4.50 each) such as crunchy lotus roots, konjac noodles and luncheon meat. The kitchen got our sides wrong, but had worked out the ordering kinks by the second. A superb accompaniment is the shredded pancake with chives ($4.80), resembling local roti prata, to mop up all the leftover sauce with.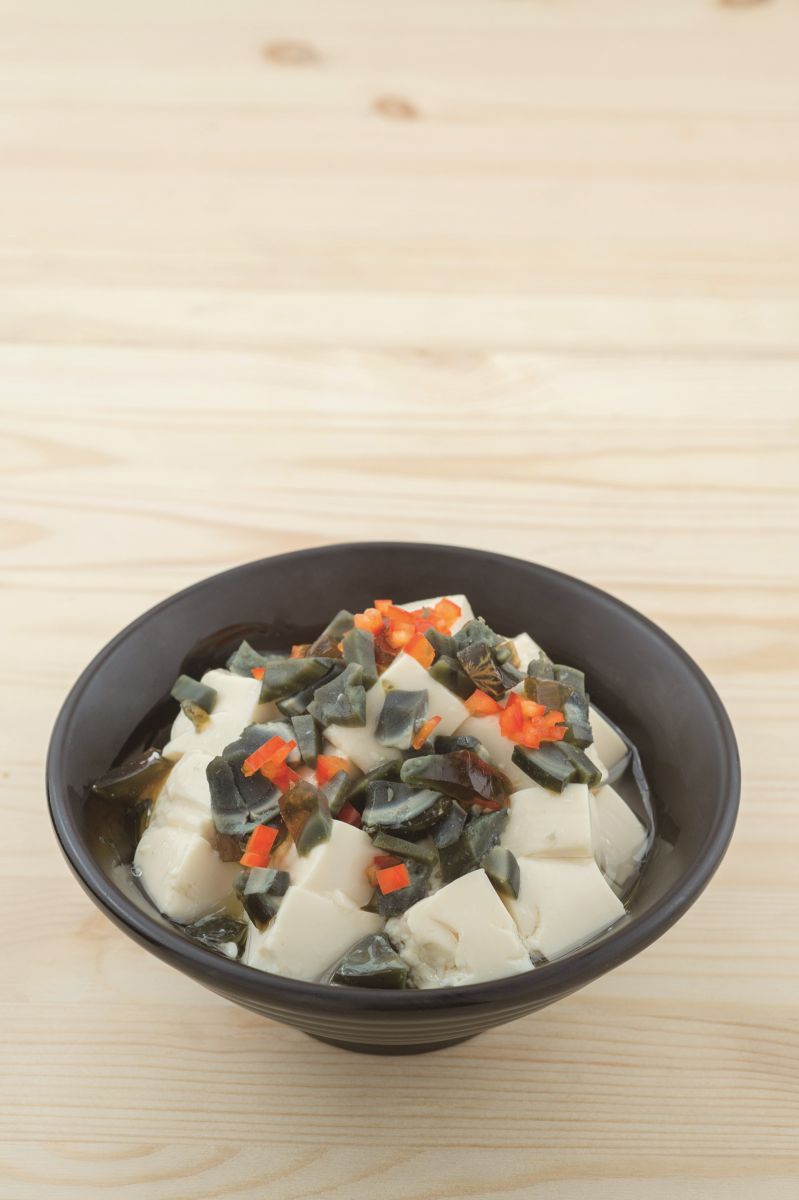 The small a la carte menu contains typical appetisers such as Sesame Glass Flat Noodles ($4.80), Tofu with Chopped Century Egg ($4.80), Si Chuan Cold Chicken ($8.80) and pan-fried dumplings ($6.80 for five) – these are largely rustic-styled and simple. The lauded Si Chuan Crispy Duck ($12.80) with juniper spices which we tried on both occasions was puzzling in its dry, hard and not very crisp iteration, but we enjoyed the Signature Chinese Sausage Fried Rice ($8.80) with its appetising fragrance and seemingly bottomless portion, and addictively savoury Si Chuan Cold noodles ($6.80) which resembles dan dan noodles. The dishes arrive haphazardly, so you might want to space out your orders if you dislike a crowded table. We noticed that even after diners had left, up to six tables at our section were left uncleared, and it was often difficult to set a server's attention.
Cans of Tsingtao and Tiger are the only alcohol on offer, while a small handful of desserts gamely rounded off the menu. It's clear that fish is the star here, and rightly so – a week after the second visit, I still felt the pull of the Unique sauce, craving the sweet hot rush of flavours that leave you strangely gratified. It's said that Sichuan cuisine's deft mix of spices are good for the body and certainly the perspiring forehead, tingling tongue and elevated circulation that I got post-meal makes me feel somewhat detoxed. #B1-06/07 Raffles City Shopping Centre, 252 North Bridge Road. Tel: 6352 2035
Food: 6.5/10
Service: 6/10
Ambience: 6.5/10
Average dinner bill for two, with drinks: $90
Must tries: Unique sauce grilled dish, Si Chuan cold noodles
SHARE