Paradise Teochew Restaurant
Our team goes undercover to suss out the latest and most talked about restaurants in town
I might have been Teochew in a previous life. More than Cantonese double boiled soups and fuller-bodied Hokkien fare, it's the thinly braised meats and steamed pomfrets I hanker for most when deciding between Chinese cuisines. And boy, do I love my yams. Luckily for me, all my culinary boxes are ticked at Paradise Teochew Restaurant, the Paradise Group's second outlet dedicated to Chaozhou delights (the first sits within the Chinese Swimming Club).
The 147-seat space at the third level of Scotts Square once belonged to Crystal Jade Pristine, and much of its previous look remains. There's the pared down warmly lit décor, floor-to-ceiling wooden panels, silk screens and floral paintings in muted tones. Upon settling in, we're given the hallmark Teochew welcome: tiny cups of robust gong fu cha.
Of course, there're also customary pots of oolong and tie guan yin tea to accompany the meal, but what I particularly enjoy is the luo mi tuo we are specially offered, a bracing brew with a lingering finish of toasted glutinous rice. It's a potent antidote for all the richness that follows: creamy yellow roe wedged in segments of chilled crab ($8/100g), fatty slices of Irish duck ($26), and five-spice deep-fried quail ($16). Thankfully, there's an equal number of dishes that are contrastingly light on the palate, the cod poached in rice broth ($28), and seafood mee sua ($18) are two such cases in point.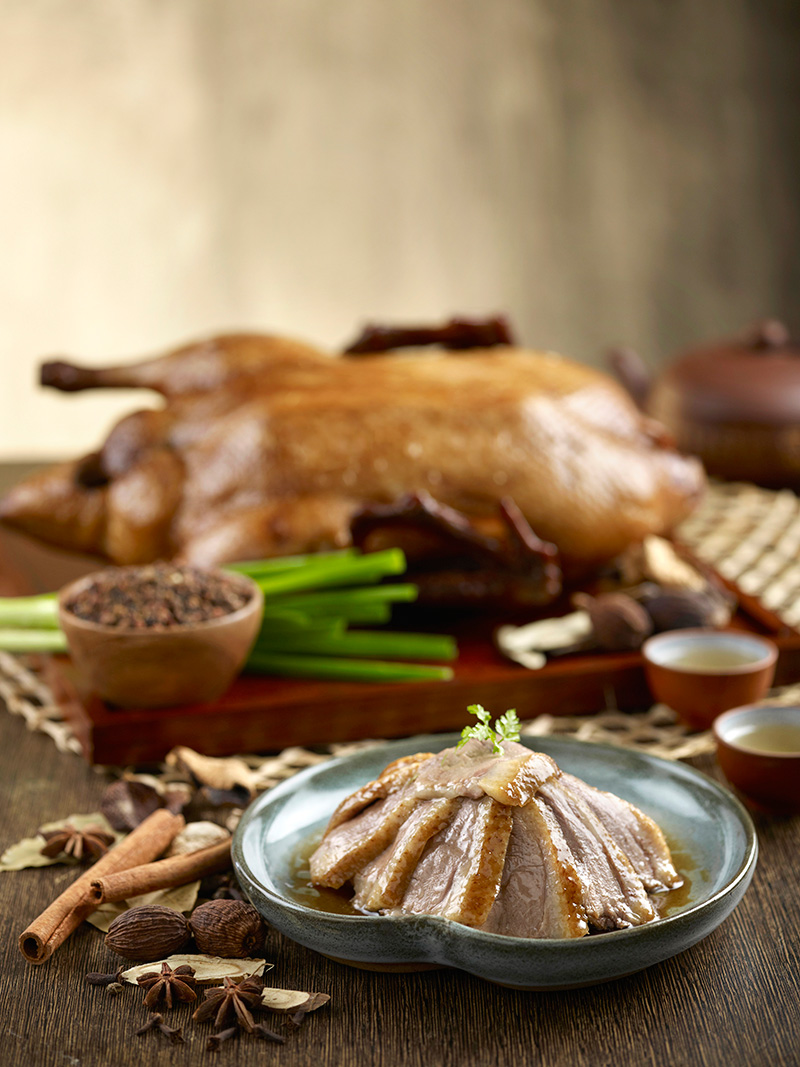 Aside from the tea, what I find to be particularly masterful in balancing the heavier dishes are the condiments they come paired with. Served with the chilled crustaceans is a black vinegar that has been aged for nine years so it's assertive in just the right amounts. There is just no passing up on the braised specialties at any Teochew establishment. Here, the very first batch of lu or braising sauce was prepared and flown over from Hong Kong. It continues to be used as a master stock for many dishes. Sliced Irish duck, octopus and gelatinous pork knuckle – or pork belly, tongue and duck web if you prefer – steep in this dark soy-based liquid for over four hours, taking on its nuances of star anise, cinnamon and rock sugar.
We order the oyster omelette ($16), another non-negotiable staple, but having recently tried a stellar version at an old school establishment, I find this pales in comparison with its gooey layer of potato starch separating too easily from the egg batter.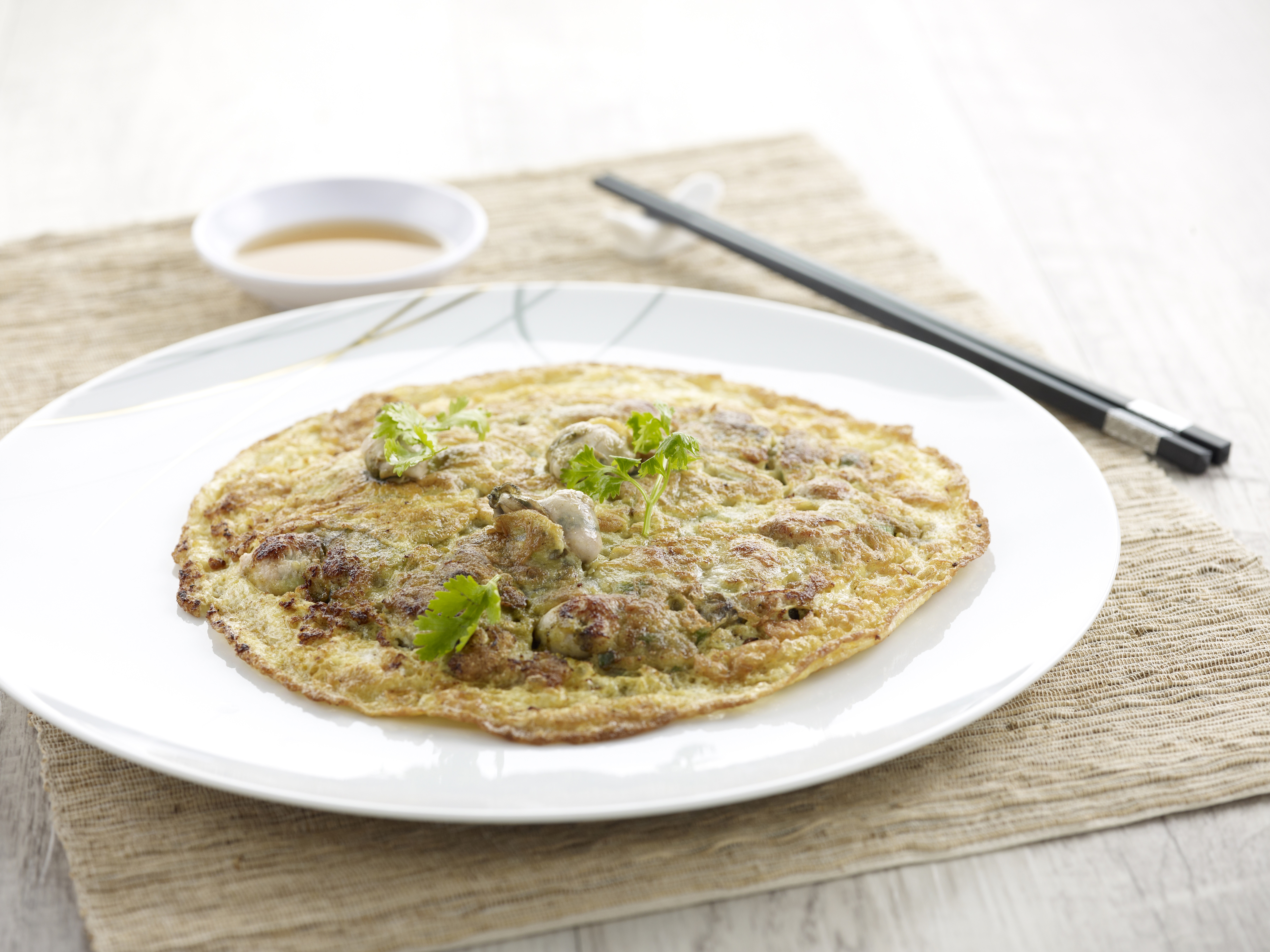 Manager Sammy Lin runs the floor like the seasoned Hong Kong native he is, equal parts boisterous and efficient. He recommends a couple of desserts, which we happily try, and when a staff sees that we are waiting idly for the last of them to arrive, takes the kind initiative to check and hurry things along. The pumpkin, yam and sweet potato strips ($12), are nicely battered and only barely sweet, but it is dessert after all, and could benefit from more sugar so it feels like an after-dinner snack rather than an appetiser with all its grated peanuts. We prefer the orh nee we had at a previous visit. The yams are hand-pounded and ground till exceedingly smooth, then wok-fried with shallot oil and topped with pumpkin or ginkgo ($8). My Teochew alter ego is very much appeased. #03-04/05/06/07 Scotts Square. Tel: 6538 0644
Food: 7.5/10
Service: 7/10
Ambience: 6.5/10
Average dinner bill for two, with drinks: $120
Must-tries: Chilled yellow roe crab in Teochew style; Braised trio combination in Teochew style.
Book a table at Paradise Teochew Restaurant with Chope.