Aryaa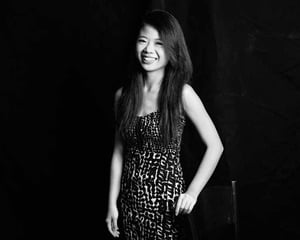 · 1 June 2016
·
Food
Our team goes undercover to suss out the latest and most talked about restaurants in town
Aryaa follows the route of world-renowned conqueror Alexander the Great, passing through the Mediterranean, Middle East and Indian subcontinent, so we're told. It's a grand narration of the restaurant-lounge-club's frankly all-embracing concept that has us intrigued, so we pop down to check it out. But up close, the space isn't as alluring as we had thought. A handful of scuffed and shaky tables dominate the main indoor dining area, and three booths were untidily put together with a mix of modular seats and backed chairs. Loudspeakers and podiums were poorly hidden behind old-looking drapes, and the view through the glass windows of the kitchen was decidedly unspectacular. Still, we were hopeful that the food would make up for the décor.
The menu is split into two sections – dishes from the Mediterranean and from north India. We got off to a good start with The Aryaa Meze Platter ($18), which offers four classic Greek appetisers. The crisp taste of the melitzanosalata eggplant spread, piquant and creamy feta and cream cheese-based dip of tirokafteri, fresh and tangy tzatziki, and cheese-filled and phyllo-wrapped tiropitakia triangles whet our palates for an unapologetically sapid meal.
The Chicken Souvlaki ($21) – a popular quick eat in Greece – was served on its skewer, still dripping with juices and redolent with the aromas of oregano, parsley and mint. We couldn't get enough of the succulent cubes. However, the classic Moussaka ($28 for lamb, $22 for vegetarian) let us down with its overly thick layer of béchamel, which overwhelmed the flavours of lamb, eggplant, capsicum and zucchini. We were also disappointed with the North African-influenced dish of Stifado ($32). Served in a tagine, the lamb leg was stringy and lacklustre in taste despite being cooked in its own juices.
From the Indian menu, the spicy, yoghurt-based Laal Maas lamb curry ($24) from Rajasthan satisfied but didn't impress. The Garlic Naan ($6 for two pieces) was too oily and lacked its garlicky punch – its only saving grace was the fluffy, moist interiors that were a perfect cradle for creamy, viscous gravies. Even the usually reliable Butter Chicken ($22) was unable to lift our spirits with its chewy meat and one-dimensional flavour.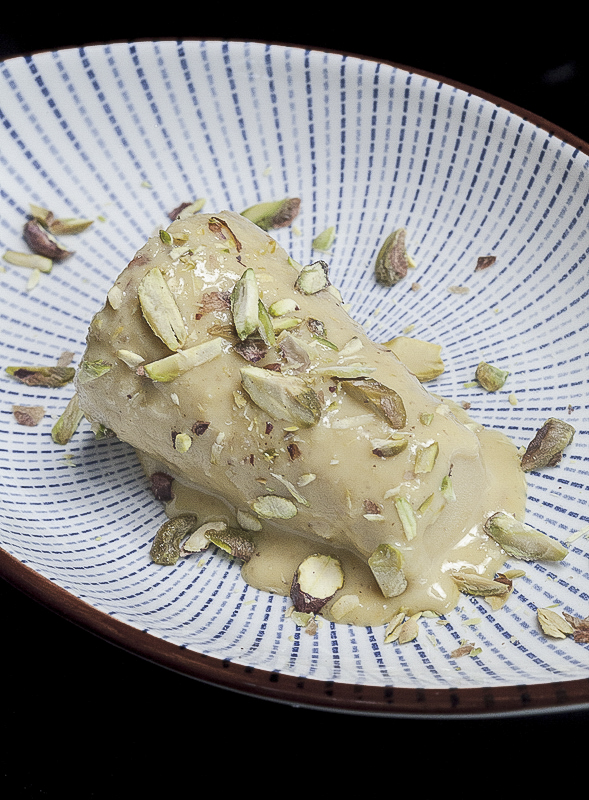 While I give Aryaa props for offering options not easily found in Singapore, the desserts didn't live up to expectations. The recommended Galaktoboureko ($15) of semolina custard wrapped in phyllo pastry was too gummy and couldn't hold up to the lashing of syrup on top. The Carrot Ka Halwa ($11) is advertised to be hot but isn't, and is supposed to be a chunky pudding rather than merely shredded, sweetened carrots. Not a hint of rose scent could be found in the Gulab Jamun ($7), which instead was just saccharine, dense and definitely not melt-in-your-mouth.
Although Aryaa tries their best to offer the best of Greek and Indian cuisine, the dishes fall flat for the most part as the establishment tries to be and do too many things at once. Some fine-tuning of their concept is definitely recommended in order for the restaurant to start making an impression. #01-201 Diners Building, 7500E Beach Road. Tel: 6291 6009
Food: 6/10
Service: 6.5/10
Ambience: 4/10
Average dinner bill for two, with drinks: $150
Must-tries: the mezze platter and chicken souvlaki
SHARE