Terra Rooftop Bar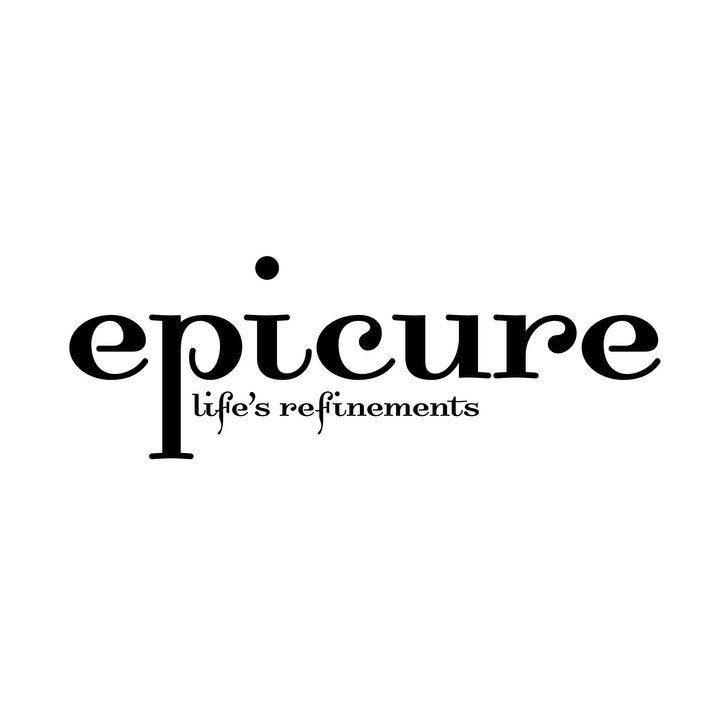 · 1 May 2016
·
Food
Our team goes undercover to suss out the latest and most talked about restaurants in town
Invite friends to join you at Terra, and confusion may ensue. That's because there is a Terra Tokyo-Italian restaurant at Tras Street in addition to the latest Terra Rooftop Bar at Suntec City – and they are completely unrelated.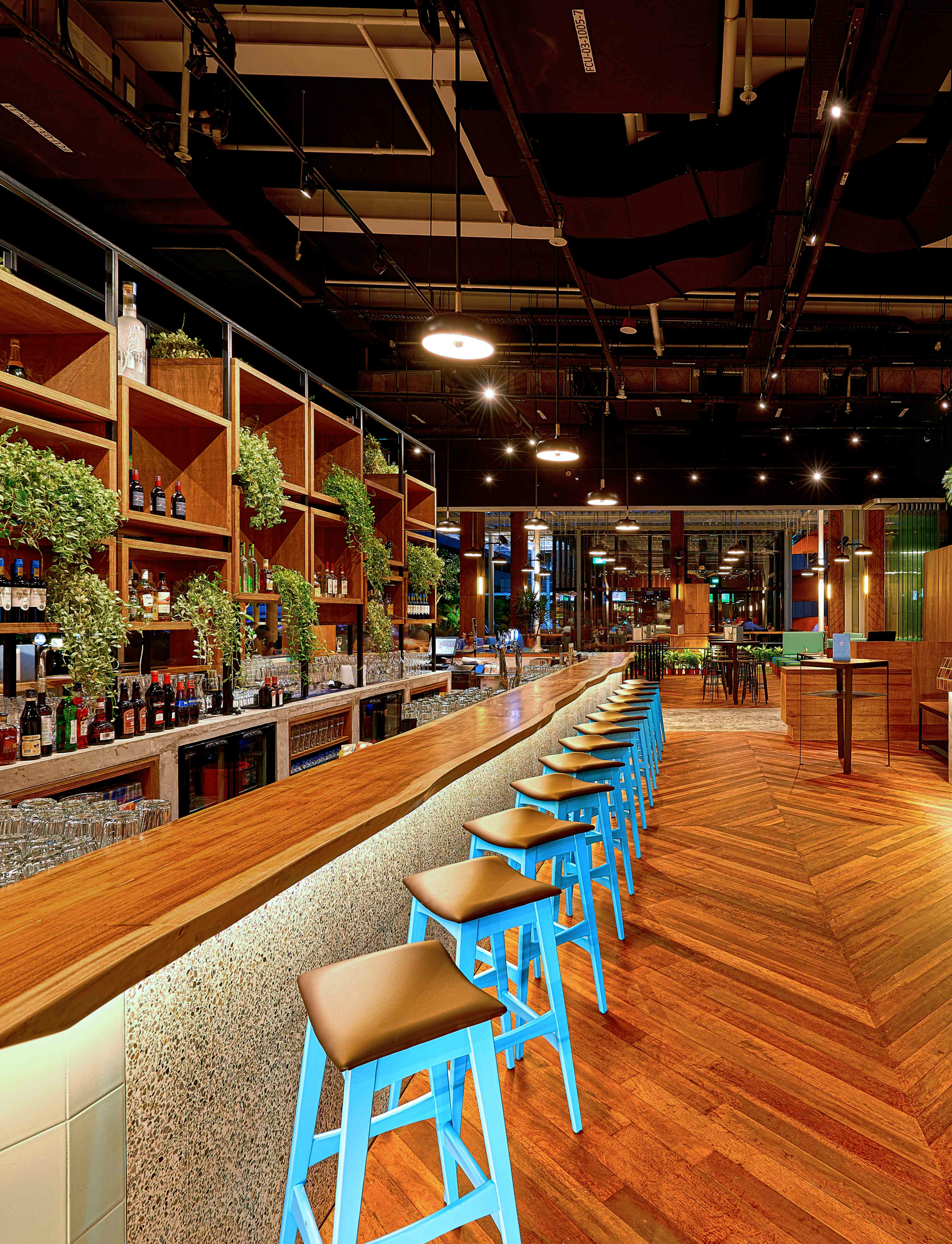 This Terra – referring to the Spanish word for earth – is by the folks behind too-cool basement club Kyo and R&B club Refuge, so you know what to expect. The concept is a sophisticated pre-party pad in a standalone building on Suntec City's recently introduced alfresco Sky Garden. A roster of DJs spins smooth house and funk beats from Thursdays to Saturdays, or for private parties. On both our visits, we had difficulty booking a table as half the space was closed off for company events – demonstrating just how deftly Terra straddles corporate pizzazz with oodles of cool.
The kitchen turns out small plates of Latin American-inspired bites, with the regular menu offerings boosted by monthly specials. When we visited in April, we tucked into spiced striploin with horseradish ($18), grilled chicken skewers ($14) and mussels with garlic white wine sauce ($12), which were filling and competent but not as interesting as the range on the normal menu.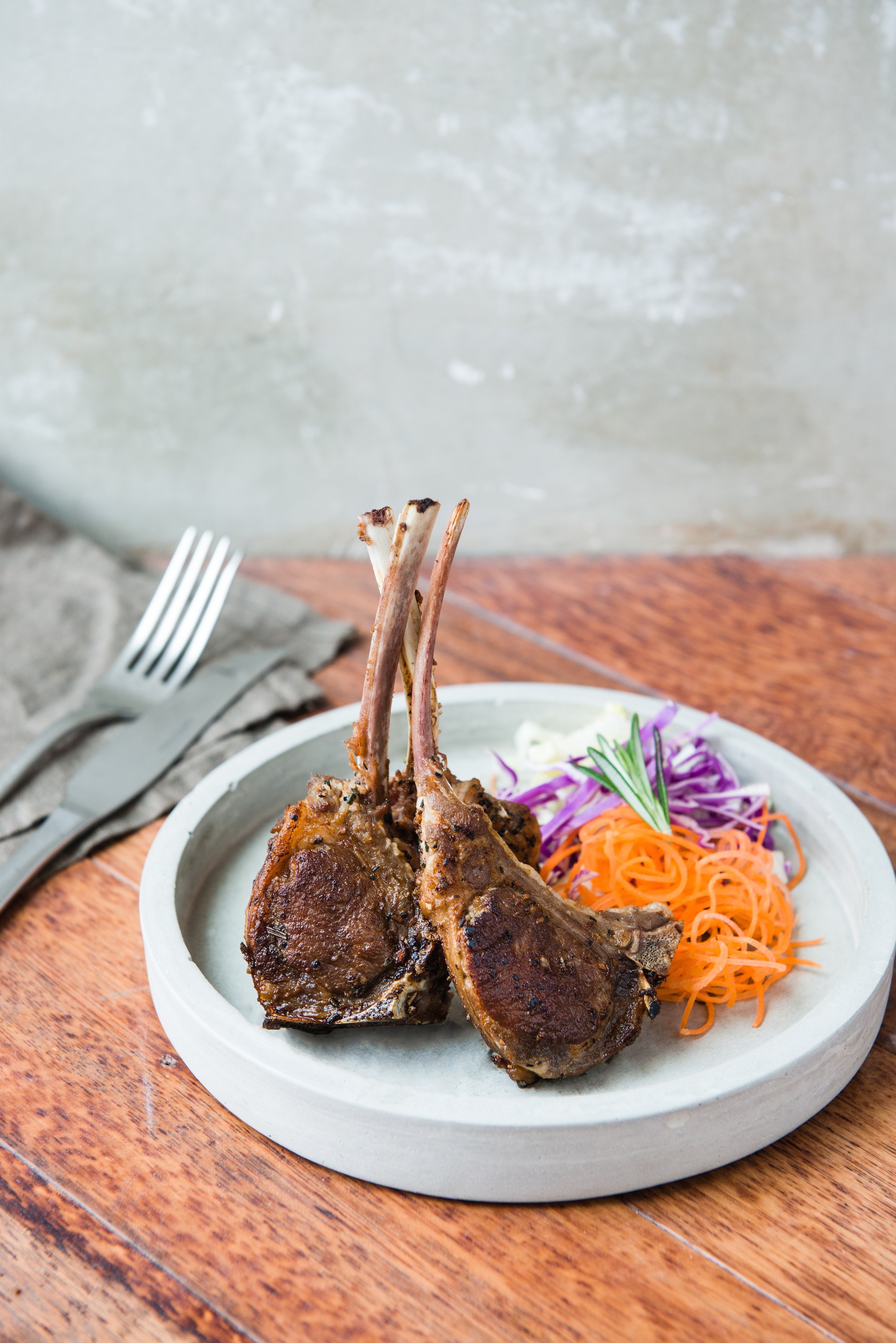 Spanish-accented patatas bravas ($8) and croquetas de pollo ($12) hit the spot from the beginning, arriving piping hot. The tostadas (veggie $8, chicken $9) comprising toasted bread with toppings felt like a lazy effort compared to the deep-fried seafood chimichanga ($16) which were amply filled with sauteed seafood like prawns, fish and squid. We were not disappointed by the Oaxacan style sautéed prawns in a spicy chocolate sauce ($14) – the fresh, fleshy prawns were a good foil for slathering in rich chocolate gravy with a mild garlic and chilli kick. Meat eaters have the choice of Terra Salpicao tenderloin cubes ($18) or lollipop styled rosemary lamb chops ($16), which are adequately sized for sharing though the flavours felt more generic. The lamb was liberally oversalted on our first visit though cooked just right, while it was overcooked on the second visit but seasoned well. Surprisingly, it was the crispy yet yielding buttermilk chicken wings ($18) with housemade garlic aioli that stole the show both times. Terra is best described as a casual smart joint where the lines between dining, drinking and partying are blurred – its target is firmly the millennial with a bent for great design, music and better-than-average food options.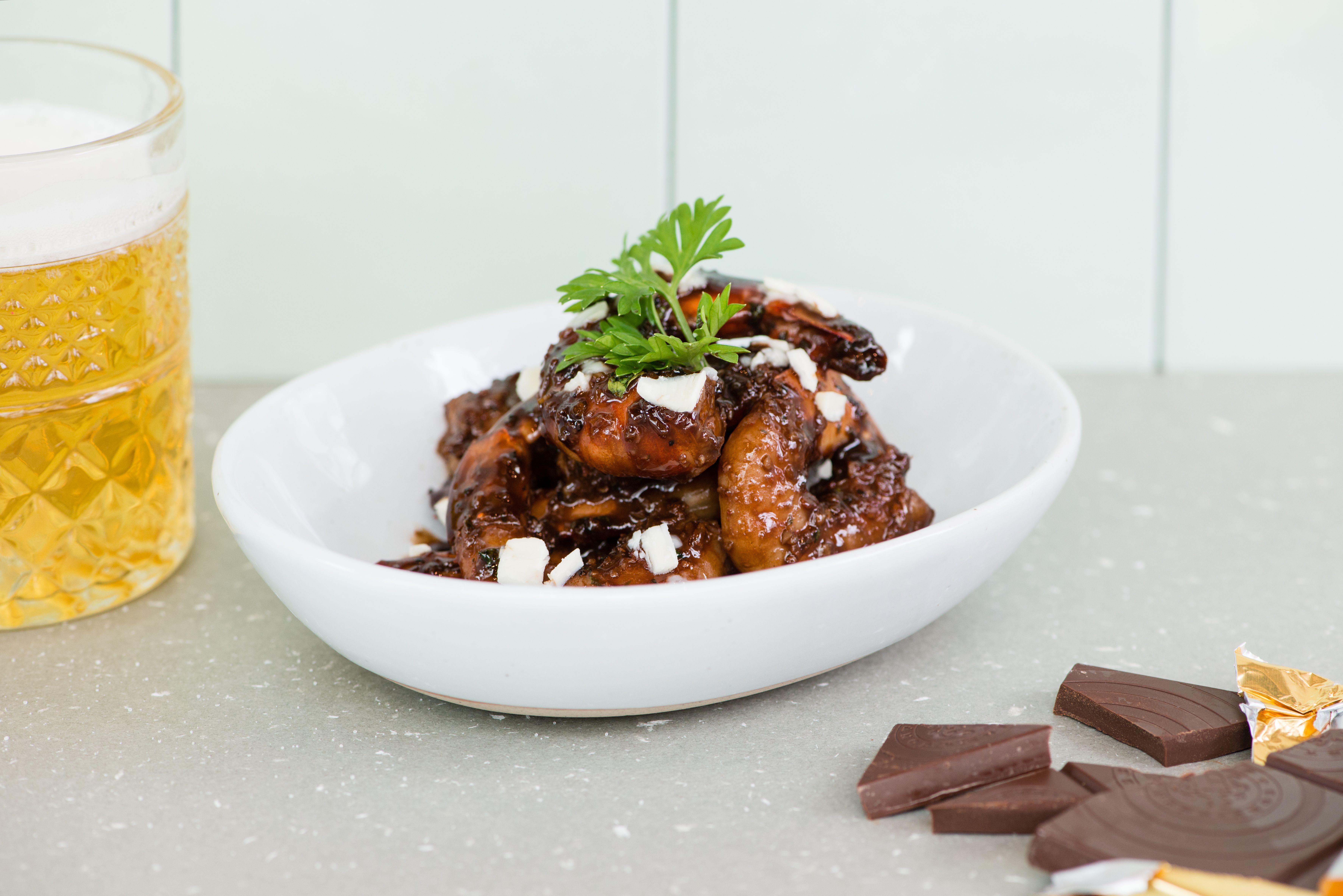 The semi-outdoor (read: sometimes humid) setting will have you craving a refreshing cocktail or beer from the tightly curated drinks menu; we recommend a Beergarita ($20) with tequila, lime juice and agave for an appetite-whetting start, or an Aloevation ($18) that brings a clever hint of dill to gin and aloe vera juice. Service is hit-or-miss, depending which waitstaff is dashing across your field of vision at the time, but generally they try their best to serve with a smile, even when they're not familiar with the menu. #03-308 Sky Garden, Suntec City, 3 Temasek Boulevard. Tel: 6336 6009
Food: 6.5/10
Service: 6.5/10
Ambience: 7/10
Average dinner bill for two, with drinks: $120
Must-tries: buttermilk chicken and gambas con chocolate
SHARE