Best bara chirashis in Singapore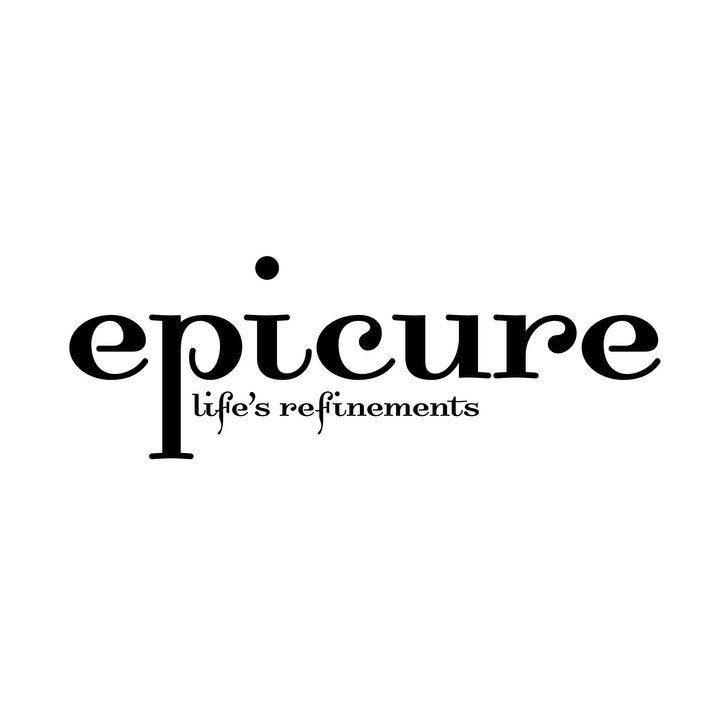 · 5 October 2016
·
Food
For a commoner's dish that dates back to the early Edo period, from the Okoyama Prefecture, today's abundant versions of bara chirashi are still humble and satisfying affairs. Loosely translated as 'bara', chopped fish scattered randomly over rice, this colourful bowl of goodness is the ideal comfort food for those hankering for a one-stop sashimi meal. While the assortment of raw fish varies from house to house, the ocean delights should be perfectly cubed, marinated and sitting atop a bed of vinegared short grain sushi rice, garnished with freshly grated wasabi, tobiko and tamago. Douzo meshiagare.
AKASHI
Expect chunky, well-marbled cubes of sashimi with a rich, creamy mouthfeel when you order Akashi's bara chirashi. With just a light soya marinade, it brings out the pristine, oceanic taste of the maguro, sake, amberjack and swordfish. Only available during lunch, the bara chirashi is served with a side of fruits, raw salad and miso soup. #01-01A Orchard Parade Hotel, 1 Tanglin Road. Tel: 6732 4438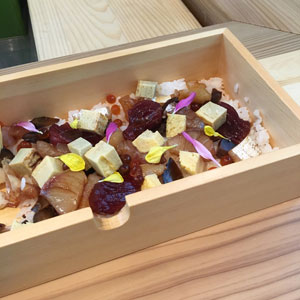 RYU'S
Head chef Yasuo Niizuma uses only fish imported from Tsukiji Fish Market. Served in a traditional okamochi (wooden carrying box), the bara chirashi is topped with tuna and greater amberjack; all of which are fully marinated with three-year aged sake, giving a burst of umami goodness. Marinated shiitake mushrooms and lotus roots balance the overall flavour. The box set also comes with grilled chicken, salad as well as nori sheets for you to roll your own sushi if desired. #01-87 Capitol Piazza, 15 Stamford Road. Tel: 6384 9087. Book a table at Ryu's with Chope.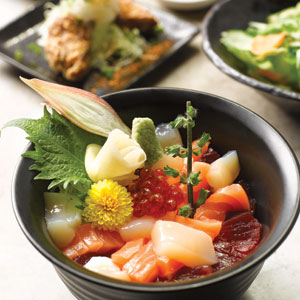 BINCHO
Only available as a lunch set, Bincho's Bara Chirashi Kaisen Don is as delicious as it is beautiful. Yumepirika rice from Hokkaido is crowned with an impressive variety of silky, fresh seafood and small purple shiso blooms. Salmon, maguro, ika and hotate are lightly marinated in wasabi, dashi shoyu, myoga ginger and ooba leaves, then topped with grated sesame so that each bite yields a subtle fragrance and dose of umami. Chicken skin salad and karaage on the side sweeten the deal. #01-19, 78 Moh Guan Terrace. Tel: 6438 4567. Book a table at Bincho with Chope.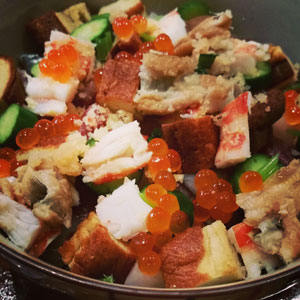 SUSHI MITSUYA
Better known for its omakase dining experience, the Bara Chirashi lunch set is a well-kept secret. Mildly sweet, vinegared sushi rice is abundantly topped with six to eight varieties of seasonal daily offerings like kohada (gizzard shad), akami (lean tuna), kurma ebi, unagi, octopus, white fish and kani (crab meat), marinated in mirin, dashi and soy sauce. The myriad of bright colours almost makes the bowl too pretty to tuck into. Almost. #01-01, 60 Tras Street. Tel: 6438 2608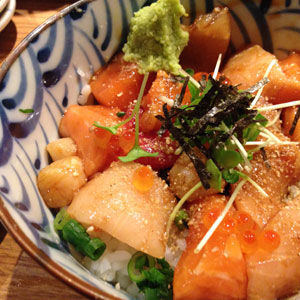 TEPPEI JAPANESE RESTAURANT
Teppei was one of the first joints to start a fervent following for their bara chirashi. Pristine, non-vinegared Niigata grains – chosen for its sweetness – are generously topped with seasonal catches such as tuna, mirugai (geoduck), swordfish and Norwegian salmon marinated with a house-made soy sauce. Accented with the crispness of freshly grated wasabi, each mouthful is a textural delight. #01-18 Orchid Hotel, 1 Tras Link. Tel: 6222 7363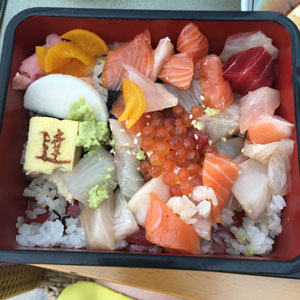 TATSUYA
Tatsuya's version of bara chirasi features an ample portion of maguro, sake and tai, which are laid over a bed of crisp shredded nori and thickly diced. It's one of the freshest we've tasted. The fragrant sushi rice is evenly seasoned with the chef's special dressing. We recommend ordering their lunch bento set that comes with silky, yuzu-infused chawanmushi, salad, fruits and miso soup. Goodwood Park Hotel, 22 Scotts Road. Tel: 6737 7411
KOJI SUSHI BAR
Sitting on warm, vinegared rice – you can choose between brown and white grains – is a copious portion of negitoro, sake, swordfish, yellowtail, tobiko, shrimp roe, ikura and jelly fish, all fully coated in shoyu, mirin and sake. Giving the dish a nice crunch are fried tempura bits. For an indulgent touch, you can request to add lobes of creamy, briny uni for a small supplement. #01-42, Nankin Row, 3 Pickering Street. Tel: 6225 6125
SENMI SUSHI
The Premium Chirashi Don comes topped with tamago, cucumber, ikura, salmon, chutoro, swordfish, a whole scallop and amaebi all marinated in their bonito-infused shoyu. They use Nanatsuboshi rice from Hokkaido, which is seasoned with akasu (red vinegar rendered from sake lees), giving it a more rounded flavour. The rice is glossy and slightly warm, providing a pleasing contrast with the fresh fish. Emporium Shokuhin, #01-18 Marina Square, 6 Raffles Boulevard. Tel: 6812 2179
TANUKI RAW
A hearty donburi, the Bara Chirashi is brimming with uniform cubes of plump tuna, white fish, salmon, swordfish, yellowtail and scallop. The raw seafood has been seasoned and marinated in Tanuki Raw's secret umami sauce before they are added to the seasoned, signature short grain sushi rice, which has been tossed in a spice blend of sesame, togarashi, dashi and soy sauce. Both ikura and ebiko make an appearance to add crunch and texture to the soft chunks of seafood. The pickled ginger accentuates the umami flavour, balancing delicately with the kick of the wasabi. 181 Orchard Road, #04-01, Orchard Central. Tel: 6636 5949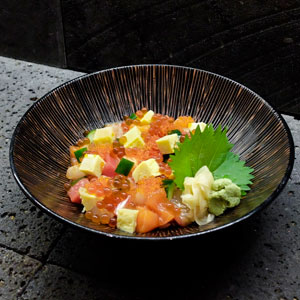 SUSHI JIN
Imagine fresh cubes of varied seafood atop brown rice from Hokkaido. The rice is mixed with seasoned vinegar, marinated mushrooms, kanpy (dried melon shavings), and white and black sesame seeds for texture. You get a good amount of tuna, salmon and white fish, marinated in a homemade sauce comprising of sake, mirin and soy sauce. The sumptuous combination is then garnished with dollops of tobijko and tamago and just enough chunks of kyuri for that crunch factor. 1 Farrer Park Station Road, Owen Link, #01-11/12. Tel: 6443 3378.
SHARE