Best mussels in Singapore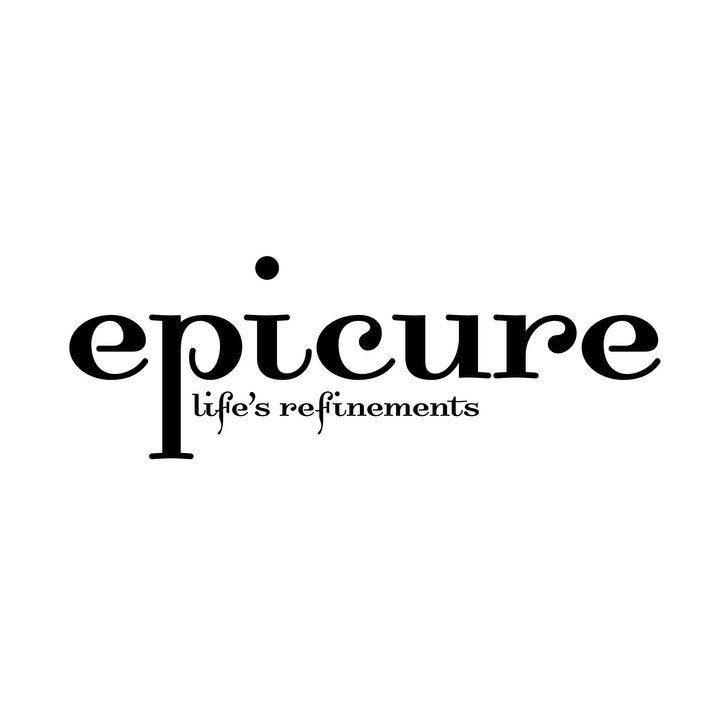 · 2 July 2016
·
Food
Mussels are the national dish of Belgium and absolutely essential on the table when celebrating the country's Independence Day, which falls on 21 July. The traditional preparation method is à la marinière, which consists of white wine, shallots, parsley and butter, but the Belgians have added a twist by replacing white wine with their famous Belgian beer. Two other classic versions include à la crème where the stock is thickened with flour and generous proportions of heavy cream, and a vegetable stock with bits of celery, leek and onions seeping into the shells. These bivalves are best paired with a refreshing witbier, but feel free to try a ripe Chardonnay for mussels in red sauce, dry Riesling when they are steamed with white wine and garlic, or a semi-sweet Gewürztraminer when cooked in curry.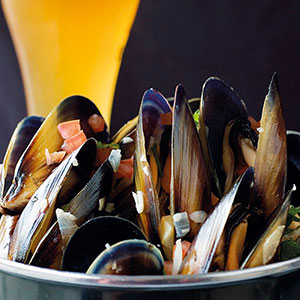 GREENWOOD FISH MARKET & BISTRO
We're partial to the seafood specialist's meaty mussels for its garlicky punch and white wine aromas. Choose from New Zealand's greenlipped mussels or the black variety from Ireland and Holland. Dry white wines impart more flavour depth to the bivalves. 34 Greenwood Avenue. Tel: 6467 4950. Book a table at The Greenwood Fish Market & Bistro with Chope.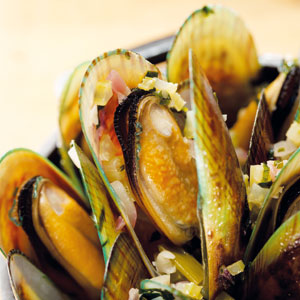 THE CHOP HOUSE
The Chop House's Mussels Marinière stock comprises ingredients like onions, celery, parsley, butter, white wine, black pepper and lemon juice. The dish is cooked the traditional way, where butter is melted in a large pan before adding onions, celery and parsley until they turn brown. Wine, black pepper and mussels follow before lemon juice is added. The mussels are served right when they are fully opened, very fresh and not one bit overcooked. #01-13 I12 Katong, 112 East Coast Road. Tel: 6443 1011. Book a table at The Chop House with Chope.
LITTLE PART 1 CAFE
This quirky bistro boasts a wide selection of international beers and ciders that will go great with their mussels. The bivalves are fresh, plump, clean-tasting and served in a comforting garlic butter sauce that begs to be wiped up with the accompanying crusty bread. 15 Jasmine Road. Tel: 6451 7553
TABLE MANNERS
Table Manner's Mussels in Spicy Cream is a must-try. Bathed in an appetising sauce of garlic, lemon and butter with fresh cut chillies sprinkled on top, the sautéed mussels were fresh, fleshy and tender. The spice did not mask the natural sweetness of the mussels, while the savoury broth helped to intensify its delicate 'sea' flavour. #01-68/69 Changi City Point, 5 Changi Business Park Central 1. Tel: 6604 7669. Book a table at Table Manners with Chope.
GATTOPARDO RISTORANTE DI MARE
At Gattopardo, you'll find all manner of dishes typical of Southern Italy, such as the Neapolitan cozze impepate, which literally means 'peppered mussels'. Simmered with cherry tomatoes and white wine, the generous, steaming portion of Boston Bay mussels from South Australia are soft and plump. Each mollusc oozes sweet and tangy juices, while freshly ground pepper adds a punch of heat. 34 Tras Street. Tel: 6338 5498/9325 8843. Book a table at Gattopardo Ristorante Di Mare with Chope.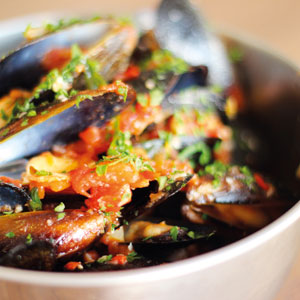 ROKEBY
This Aussie-inspired café-bistro does unpretentious and tasty food and its chilli mussels dish is proof of that. While the mussels here are on the smaller side, the addictive, zesty sauce compensates for the size. Opt for the mild version (you can choose the spiciness level) where the mussels are drowned in a garlicky, moreish tomato-based sauce. 15-9 Jalan Riang. Tel: 9106 0437
​
​
FREMANTLE
Fremantle's Chilean black mussels come in a choice of spicy pomodoro or garlic white wine sauce. We recommend going for the latter, a zingy broth that is garnished with basil, onions and bits of bird's eye chilli. #01-05/06, 3E River Valley Road. Tel: 6337 1838. Book a table at Fremantle with Chope.
INITALY
Smoked and slow roasted the traditional American way using mesquite and hickory wood chips, their forktender Baby Back Pork Ribs is dry rubbed with a special seasoning and has a pleasant woody smoked flavour that perfectly complements the sweet and spicy homemade barbecue sauce. 73 Joo Chiat Place. Tel: 6345 6914
PIZZERIA MOZZA
The New Zealand mussels at this celebrated pizzeria are dished out Southern Italian style, topped with a dollop of red Calabrese sauce. Baked till succulent, the juicy black mussels also come with slices of toasted sourdough batard that you can dip in the subtly spiced 'soup'. #B1-42/46 The Shoppes at Marina Bay Sands, 2 Bayfront Avenue. Tel: 6688 8522
CM-PB
While CM-PB offers uncommon sauces like Parma ham cream and tom yum for their mussels, we recommend you order them with creamy white wine sauce. Served straight from the pot, the plump mussels are firm with an intense oceanic taste and extremely fresh – there is no need to pry the shells open. The delicate dish is accompanied by seven slightly toasted baguettes to soak up the buttery sauce. 7 Dempsey Road. Tel: 6475 0105
SHARE