Best CBD lunch deliveries in Singapore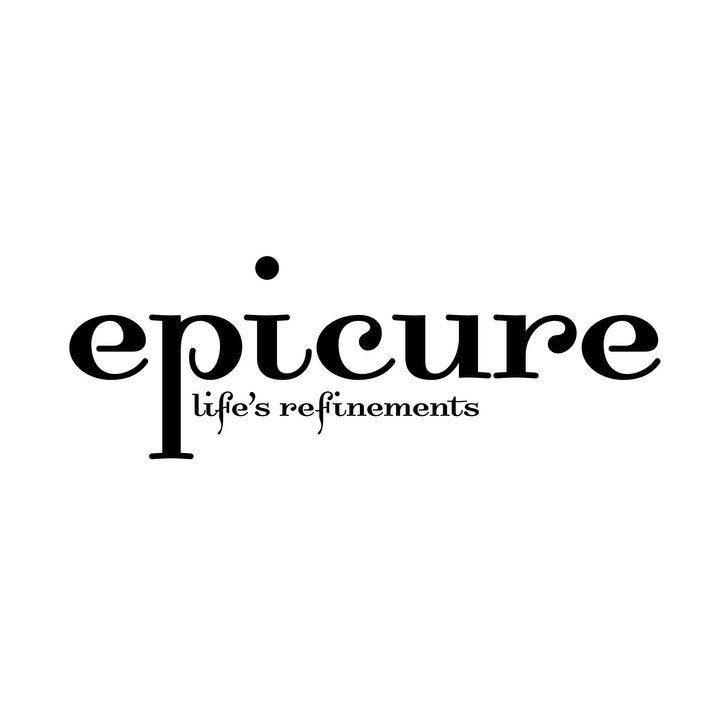 · 1 September 2015
·
Food
Want to grab lunch but can't leave the office because you're running a deadline or simply can't take the midday heat? Unlike the past when grimy fast food and pizzas were the only delivery options available, there's now a slew of restaurants and specialised services that delivers a diverse range of cuisines right to your meeting room. Taste isn't the only consideration here. Freshness of ingredients, timely delivery and appropriate packaging to prevent spillage make eating on-the-go easy and convenient. We found 10 that made the cut.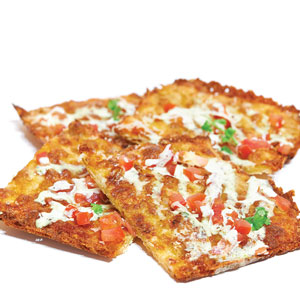 CHILI'S
Chili's online menu options are rather wide-ranging with over 60 items qualifying for delivery service. The Salads & Soups, and Lighter Choice are the most lunch-friendly categories with dishes such as Grilled Chicken Salad and Mango-Chile Tilapia. We found the Margherita Flatbread topped with Monterey Jack, mozzarella, roasted garlic aioli, fresh tomatoes and a drizzle of cilantro-ranch pesto to be a tasty low-carb option. There's a minimum order of $150 (and $20 delivery charge) on chilistogo.sg, so for smaller orders, log on to gourmettogo.com.sg instead. Minimum order $25. Delivery service: Monday to Friday, 11am to 2.30pm and 6pm to 9.30pm; Saturday and Sunday, 11am to 9.30pm. Tel: 6352 2622 www.chilis.sg
ZAFFRON KITCHEN
Third party site Gourmet To Go handles Zaffron Kitchen's delivery requests. Our Tandoori Chicken arrived in a typical microwave-safe container. The chicken breast, though slightly dry, was marinated in yoghurt, lemon juice, spices and grilled in a red-hot tandoor for a flavourful char. The samosas, which were recommended, were huge and hearty golden pastries, with edges crisp and brimming with aromatic potato chunks. Minimum order $25, delivery fee varies. Delivery service: Monday to Friday, 11am to 2.30pm and 6 to 9.30pm. Tel: 6440 6786 (East Coast) / 6465 9880 (Westgate). www.gourmettogo.com. Book a table at Zaffron Kitchen with Chope.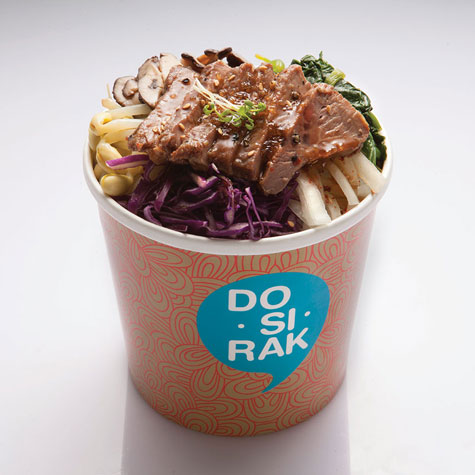 DOSIRAK
DoSiRak serves lunchboxes that are as healthy as they are tasty. We tried the Beef Bulgogi White Rice, which contains an ample portion of tender, well-marinated grilled beef served with a spread of carrots, spinach, cabbage, onions, beansprouts and moist brown rice. (You can opt for white rice, brown rice, or Korean buckwheat noodles as the base.) The medley of ingredients is packed into tall, sturdy containers that make for perfect grub to go. DoSiRak avoids using MSG, corn syrup, and processed sugar so you won't experience a post-lunch slump. Delivery fee varies; free delivery within CBD with orders of four or more bowls. Delivery service: Monday to Friday, 11.30am to 7pm. Tel: 6536 6034. www.dosirak.com.sg
KINKI
Kinki's manga-inspired bento boxes come with everything you'll need: napkin, chopsticks, neatly segregated appetiser, main and dessert. We particularly enjoyed the Gluten Free Goddess, or saba shioyaki with salted chamame, mizuna salad, mochi or fruit and fragrant Hokkaido steamed rice. The grilled mackerel's skin was still crisp when it arrived. Japanese rice tends to harden and get crusty after a while but ours remained fluffy with a soft texture. Minimum order $20, delivery fee $6 (waived for orders over $50). Delivery service: Monday to Friday, 12 to 3pm. Tel: 6533 3471. www.kinki.com.sg/order
GOOD FOOD HEALS
Good Food Heals' bentos are free from refined flour and sugar. Of note is their Mexi Loco, which features a Mexican green rice base with smoked salmon, spinach, beet apple slaw, guava, and pineapple. The salmon was well-marinated in teriyaki sauce. The highlight, though, was the Guava Pineapple Relish, an Asian-inspired blend of guava, pineapple, sour plums and a touch of spice, which had a delicate balance of sweetness and tanginess. Minimum order $30, delivery fee $7. Delivery service: Monday to Friday, 10.30am to 3pm. Tel: 6532 7121. www.goodfoodheals.org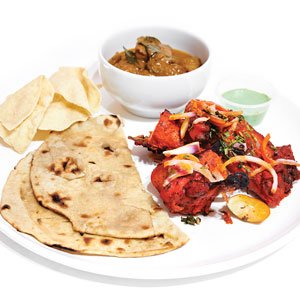 OMAR SHARIFF
The tandoori chicken by Omar Shariff is one of their bestsellers. The marinade was robust and tasty, while the meat was sufficiently juicy and tender, with hints of tanginess accentuated by the accompanying mint. The fish curry was a little salty but velvety rich, and complemented the fluffy tandoori butter roti. All the dishes arrived warm, and packed plainly in standard plastic containers. Delivery fee varies. Delivery service: 11am to 2.30pm, 6 to 10.30pm daily. Tel: 6466 7318. www.omar-shariff.com. Book a table at Omar Shariff with Chope.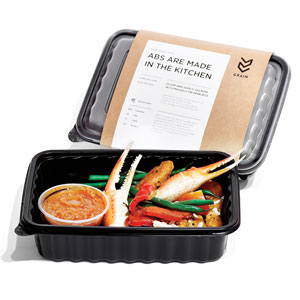 GRAIN
Where do we start with Grain? Its utilitarian packaging complete with wacky one-liners, full nutritional breakdown and calorie count? Its cold pressed coffees and juices? Or that its weekly-changing offerings are just downright delicious? The chef-designed menu takes into consideration the shelf life of each meal. Our sweet potato gnocchi with Alaskan crab claws, and fork-tender salmon atop multi-grain rice arrived hot and intact, making the perfect desk lunch without inducing the dreaded late-afternoon coma. No minimum order. Free delivery to Grain Hotzones. Delivery service: Monday to Friday, 11am to 2pm or pre-order up to five days in advance. Tel: 8307 4253. grain.com.sg
CAFÉ-MEXICANA
Our Tex-Mex option of chicken fajitas did not arrive on a sizzling skillet but remained warm in a partitioned plastic container. It is a large portion for one – four pieces of soft flour tortillas, a generous serving of well-marinated poultry strips sautéed with capsicum and onion, and crimson rice. Sides of smooth guacamole, salsa Mexicana and sour cream were packed separately. Our additional order of corn chips arrived freshly fried with an addictive crunch. Minimum order $25, delivery fee varies. Delivery service: 11.30am to 2pm and 6 to 10pm daily. Tel: 6463 0001. www.cafe-mexicana.com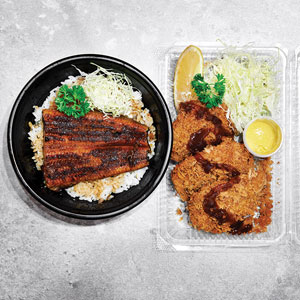 GINZA BAIRIN
We were surprised to find Ginza Bairin on foodpanda's list of offerings, considering the delicate nature of their pork cutlet's breaded exterior. But the 88-year-old speciality tonkatsu restaurant didn't disappoint – despite the long delivery time of nearly 90 minutes, our fillet maintained a shatteringly crisp exterior, fork-tender flesh and nary a hint of oily griminess. Minimum order $25, delivery fee $8. Delivery service: 11am to 9.30pm daily. Tel: 6509 8101. www.foodpanda.sg/restaurant/s5cg/ginza-bairin-ion
LA BARCA RISTORANTE & WINE BAR
There's pizza delivery, and there's pizza delivery from La Barca. The popular Tuscan restaurant dishes out a mean La Pizza Al Prosciutto Crudo Di Parma – simple but oh-so-indulgent. The delivery came with a separately packed portion of Parma ham, encouraging you to drape the paper-thin slices as liberally as you wish over the mozzarella-slathered pizza base. Each mouthful is a salty, savoury treat. This is one number you'll want to add to your speed dial when working late. Minimum order $20, delivery fee $9.90. Delivery service: 12 to 2.30pm and 6.30 to 9pm daily. 90 Goodman Rd. Tel: 6346 5813. www.foodpanda.sg/restaurant/s4kv/la-barca Book a table at La Barca Ristorante & Wine Bar with Chope.
SHARE