Bob's Bar Relaunches with a New Cocktail Menu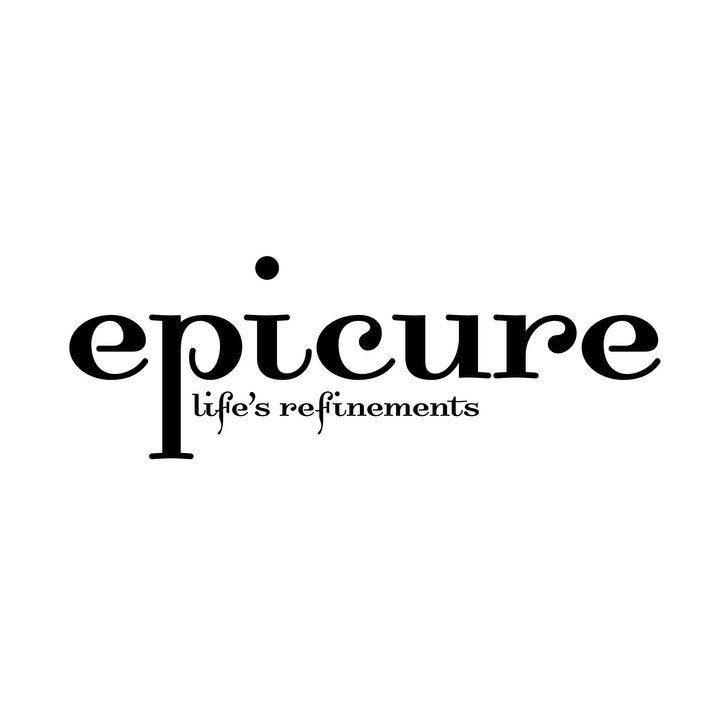 · 7 January 2022
·
Dining
Enjoy craft cocktails and delectable bar bites in this quiet pocket of solace on Sentosa island.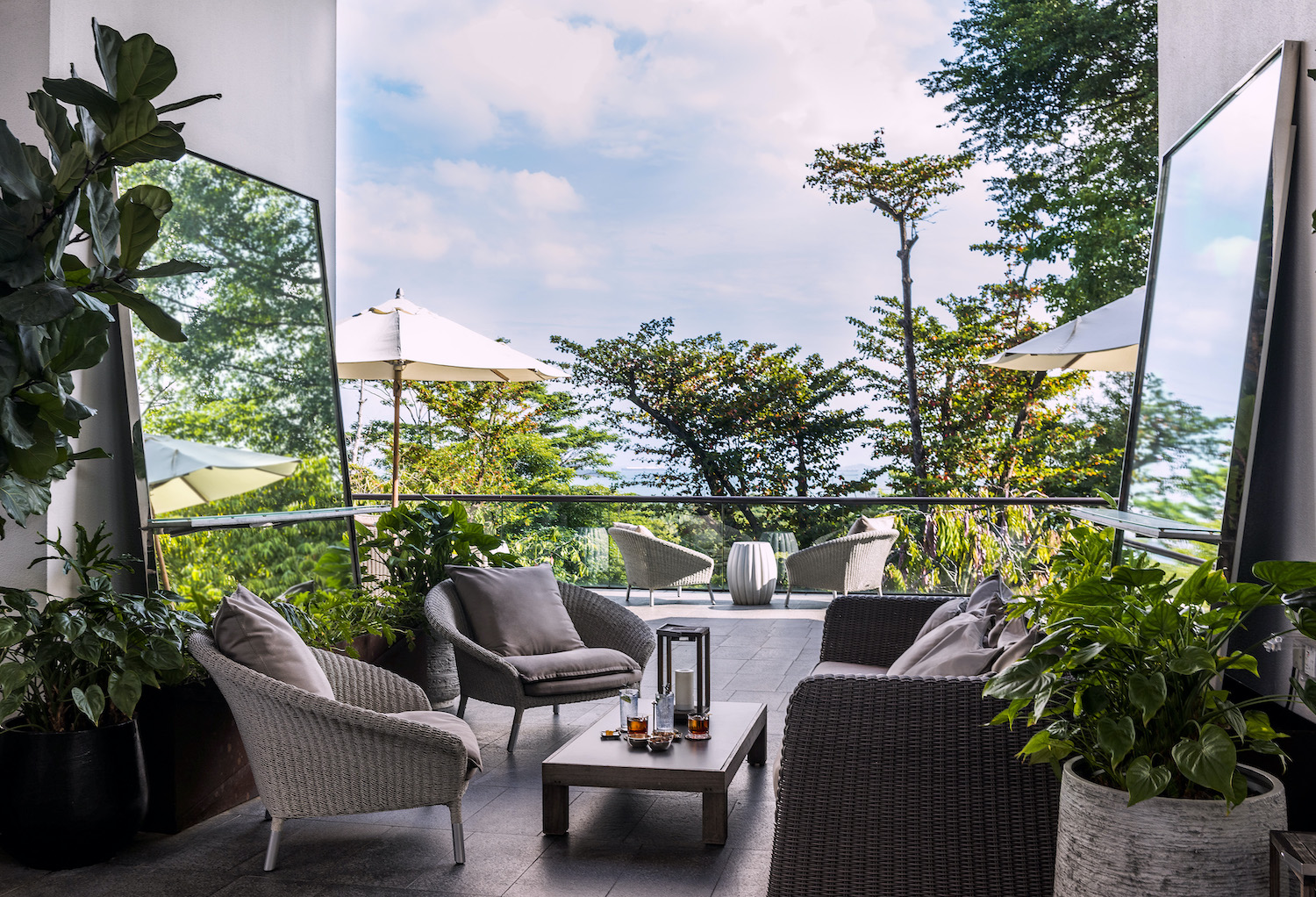 Here's an excuse to travel — to Sentosa. We don't mean to tease, but with the relaunch of Bob's Bar at Capella Singapore, it's worth exploring what the reputable bar has added to the menu this time, with four new tipples. And if you're a fervent fan of the place, then you'd know that they take their rum very seriously.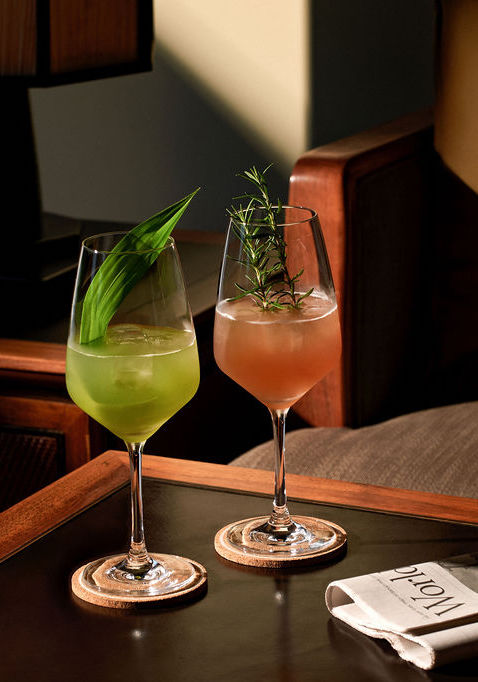 The bespoke cocktail bar is designed to emulate the peak of Havana fantasy — a gorgeous al fresco terrace with comfortable daybeds, sofas, and dining tables that overlook the horizon of the South China sea. It's a quiet place to watch the sunset in Sentosa while you sip on a well crafted cocktail, and perhaps it's only apt to start off with a little rum.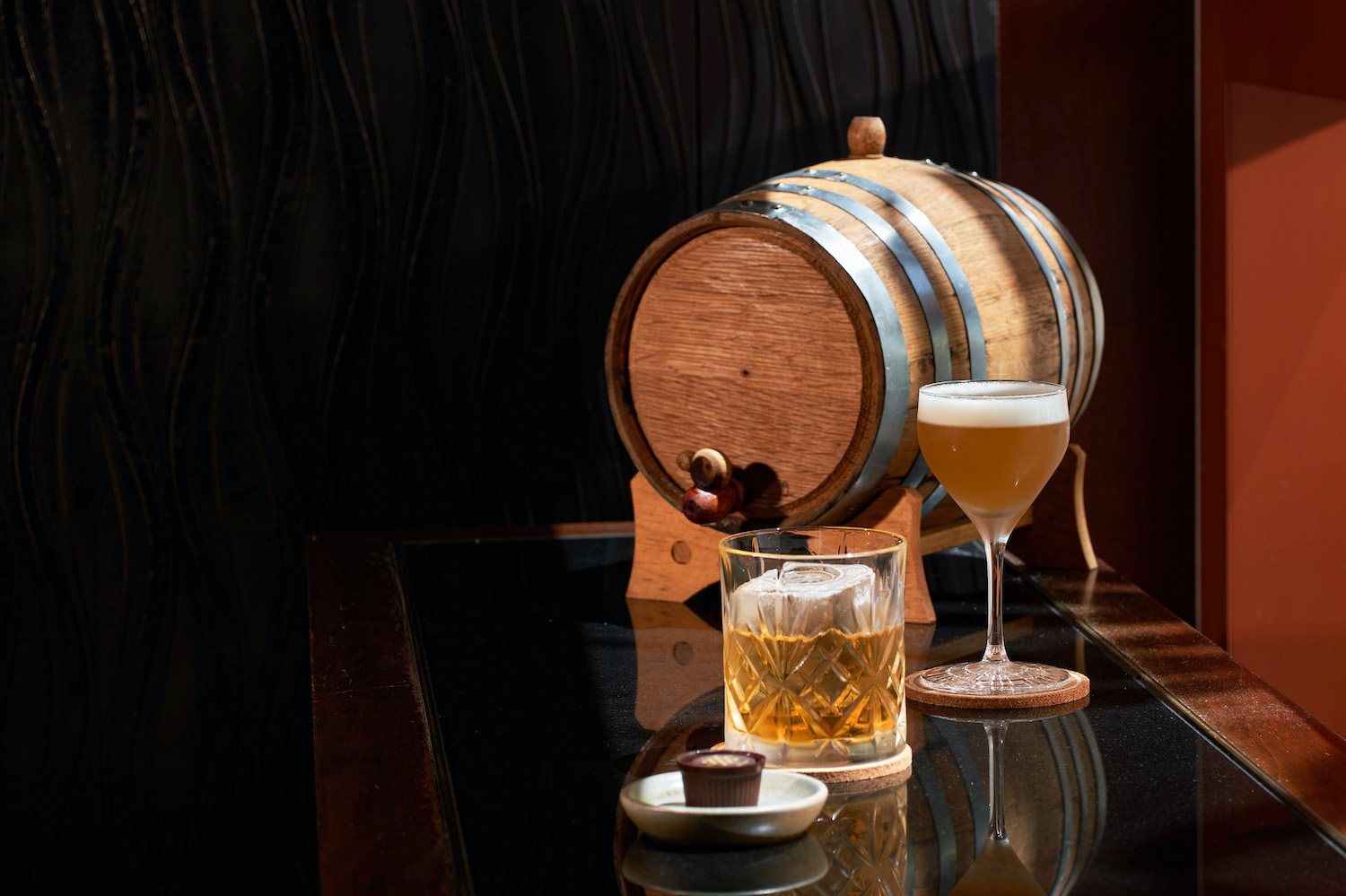 The Old Fashioned is crafted with Navegante rum, Mancino Rosso vermouth, cacao nib, burnt orange, vanilla, chocolate bitters, sea salt, and chocolate. The cacao, salt and fresh fruit enhance the depths of flavours from the aged rum in this stirred down classic. Expect a lingering aftertaste of dried fruit and Christmas spices on the palate.
The use of Navegante rum is a special feat, considering the spirit is exclusively made for Capella by Master Distiller and Blender Richard Seale, all the way in Barbados. The rum is aged for three years in an ex-Bourbon American Oak, followed by five years in an ex-Cognac French Oak, resulting in a spicy and woody profile with a touch of creamy vanilla and raisin.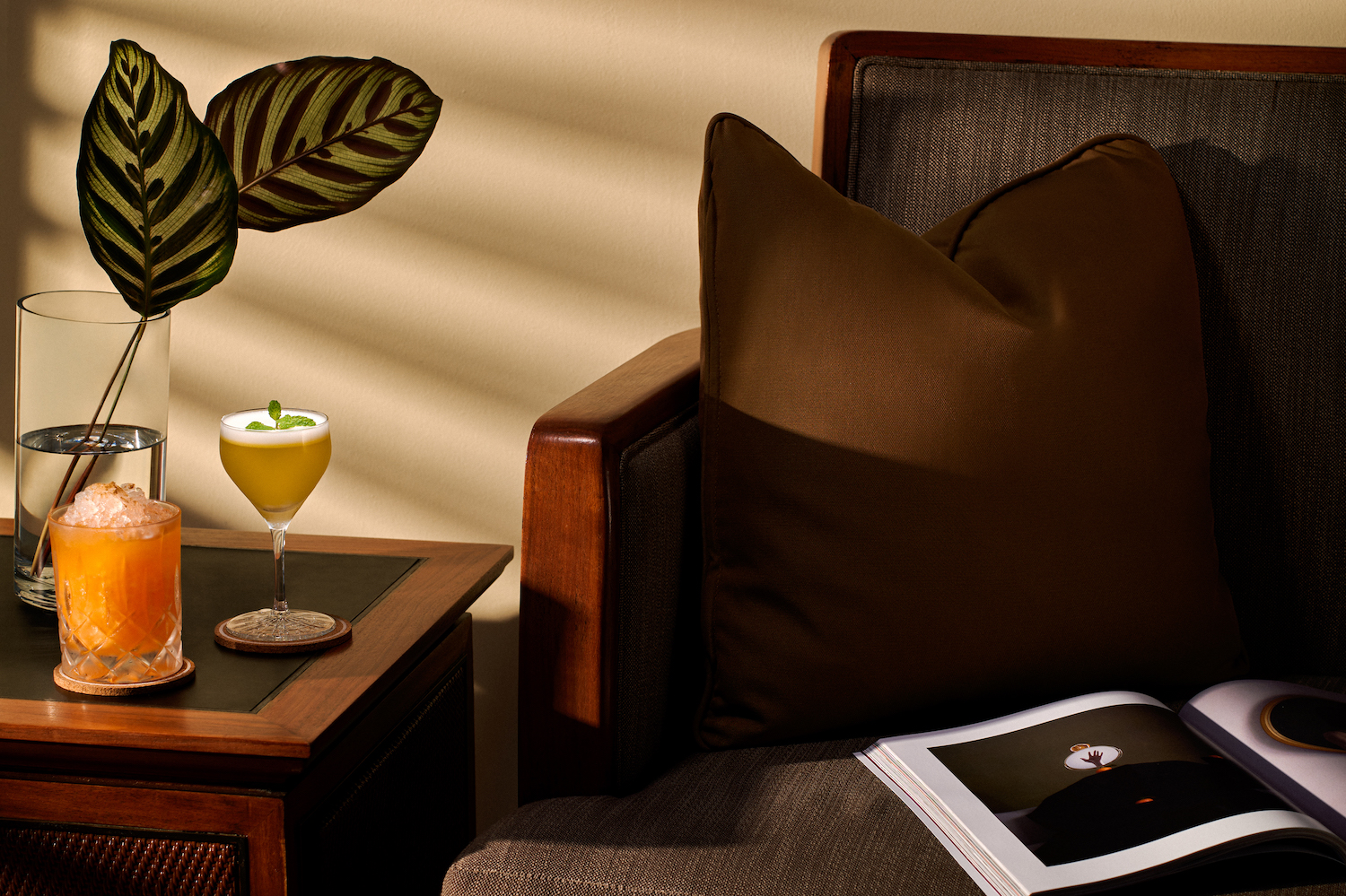 Golden Bells is an agave-forward sour, with a punch of aromatics and lasting tropical aroma using Arquitecto Tequila, Mancino Bianco vermouth, pineapple, and lime, before topping off with egg white foam and garnished with mint.
For Electric Mango, it's all in the name. Using a mix of Mackintosh Blended Malt Scotch, Pierre Ferrand Dry Curaçao, Mathilde Pêche liqueur, agave, lemon and jaggery, this energizing thirst-quenching fizz is fruit driven with a hint of salinity and a pleasant tongue tingly finish. The addition of mango gives the highball its vibrant colour.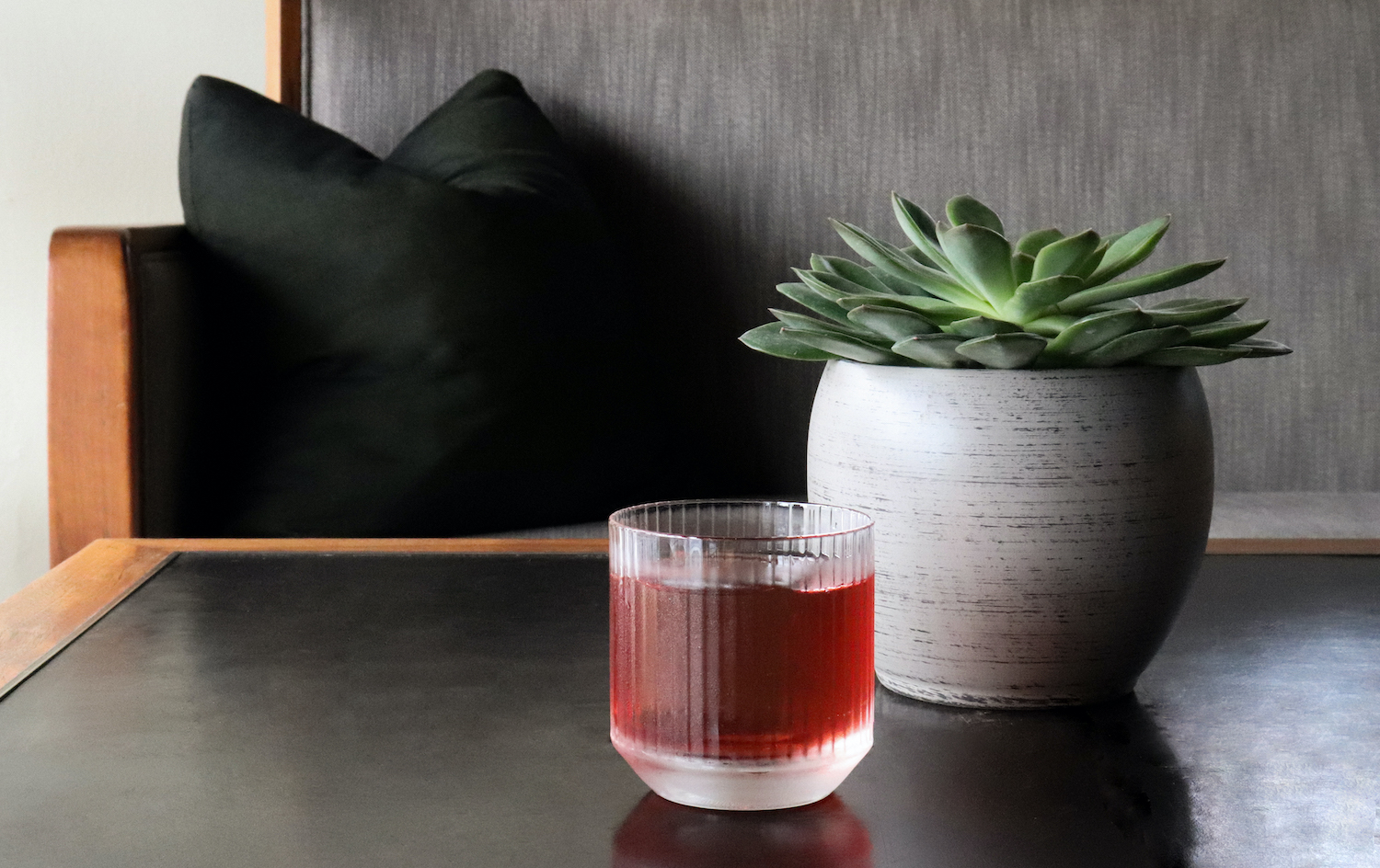 Named after the wild roaming peafowl on the property, the Peacock Punch uses a Rebel Yell Bourbon base and mixed with Pinot Noir, chai tea, lemon, oat milk, and clarified gula melaka. It's a nondairy milk punch with oodles of comforting spice, maltiness and a smooth as silk mouthfeel.
To explore these drinks and more, make your reservations on the website here.
SHARE