Best crab bee hoons in Singapore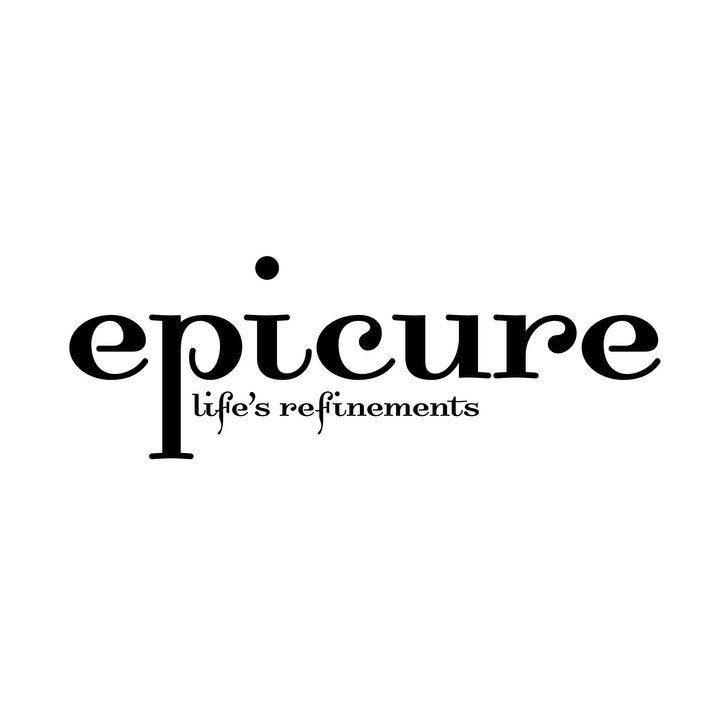 · 4 August 2015
·
Food
It's a delicate balance – ensuring thick rice noodles remain springy in a sweet, milky broth that doesn't overwhelm with its hints of ginger, pepper or the smoky goodness of the claypot it's cooked in. There's also a dry version (this list features both), where thinner rice noodles are tossed in a hot wok before stewing in a broth until every strand is permeated with similar sweetness. The male crabs generally have flakier flesh and meatier claws, while female crabs are prized for their denser meat and orange orbs of creamy roe. If you are ordering this dish as part of a larger meal, allocate at least 1kg worth of crab for three people.
*Updated on Tuesday, 24 Jan 2017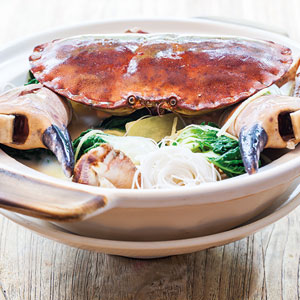 RED HOUSE SEAFOOD
Established 39 years ago, Red House is a serious crab specialist offering several varieties including the Alaskan King Crab. The Kuei Fei Crab in Claypot with Scottish Brown Crab offers up a milky, savoury classic style Chinese broth redolent with ginger and hint of Chinese wine. The crustacean, from the cold Atlantic Ocean, is densely packed, sweet and meaty, lending its flavour to the overall generous soup with fat bee hoon. The smallest unit is about 1.2kg, and the tough shell makes it hard to get to the meat, but perseverance is richly rewarded. 68 Prinsep Street. Tel: 6336 6080. Book a table at Red House Seafood with Chope.
DE CLASSIC GOLDEN SPOON
It pays to be picky – ask for a heavier Sri Lankan crab as the just-molted 1kg ones here tend to be thin and watery. This no frills air-conditioned eatery's gone through a few change of owners, but their famous gravy-style crab bee hoon can still be seen on every table. At first glance, the muddy brown colour of the thin stock may not seem appetising, but its rich, balanced flavour draws you back again and again, with bits of lard fragrantly permeating the silky strands of smooth vermicelli. 62 Seng Poh Lane. Tel: 6536 2218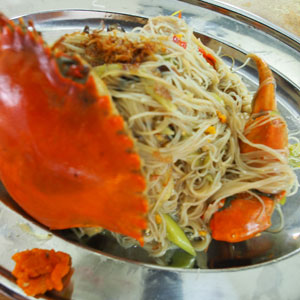 SIN HUAT SEAFOOD RESTAURANT
Ahh, the crab bee hoon that won the heart of Anthony Bourdain does indeed live up to the hype. If you can stomach the grumpy service and long wait time (over an hour for us), you'll be treated to sweet Sri Lankan crabs resting snugly on a bed of wiry, springy noodles. The bee hoon, with its strong, smoky flavour, is coated with mystery stock whose recipe chef-owner Danny guards carefully. Besides the great textures, another distinguishing factor of their crab bee hoon is the accompanying portion of creamy crab roe, whose mild bittersweetness serves as a delightful complement to the noodles and crab. 659/661 Lorong 35 Geylang.
UNCLE LEONG SEAFOOD
It's impressive how Uncle Leong Seafood can be ensconced in the most isolated part of a neighbourhood and still manage to draw a crowd (the outlet in Toa Payoh is located in an industrial estate). This is due in large part to its claypot crab bee hoon, an aromatic dish that doesn't just pack sweetness but also smoky nuances resulting from the seasoned, unglazed vessel. Thick rice noodles are bathed in a complex, milky broth, with ginger slices packing the gentlest, warming heat. #01-01, 15 Lorong 8 Toa Payoh. Tel: 6554 3453. Book a table at Uncle Leong Seafood with Chope.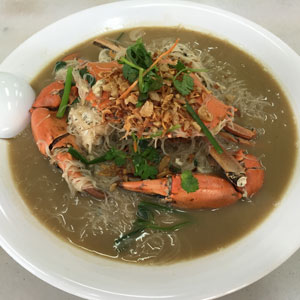 LONG JI DA PAI DANG
When dining at Long Ji Da Pai Dang, there's no escaping the strong smoky smell that envelops the entire place. That's because chef Mac Kong, formerly of De Classic Golden Spoon, fries his bee hoon to the point where it's about to get burnt, and just before it turns black, hauls it onto a plate – a process which he says requires perfect timing. The gravy (we asked for more) is prepared with garlic, oyster sauce, and a dash of pepper, and drenches the noodles without snuffing out the flavour. Crowning the noodles are the sizeable Sri Lankan crabs (about 1.1 to 1.3kg each) that are bursting with juiciness. #01-72, 7 Eng Hoon Street. Tel: 9790 5682
MING KEE LIVE SEAFOOD
Ming Kee's previous boss is said to have left with its original chef to open Crab at Bay just a few doors down, but that doesn't seem to have put a dent in Ming Kee's standards. The dry crab bee hoon is still first-rate, with full crab flavour in every gossamer thread. There's no option for the soup version here, just sweet chunks of flesh packed in every fattened Sri Lankan crustacean (they weigh in here at 1kg and above) sitting atop fried, thin rice noodles. 556 MacPherson Road. Tel: 6747 4075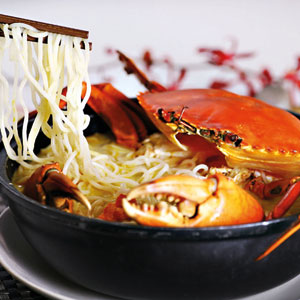 MELLBEN SEAFOOD
It's tempting to immediately lift the lid and savour Mellben's Signature Claypot Crab Vermicelli Soup the moment it is set on the table – but do let the crustacean steep in the milky broth a little longer for flavours to fully develop. Our crab was a modest size (about 1kg) but the flesh was succulent. What we liked was the combination of the crab's sweet meat and the savoury, buttery soup steeped with the decapod's essence. Hints of ginger and a peppery kick build up as one slurps up the springy thick rice noodles. #01-11/15, 211 Toa Payoh Lorong 8. Tel: 6353 3120. Book a table at Melben Seafood with Chope.
PALM BEACH SEAFOOD
The crabs at Palm Beach might cost a pretty penny, but it's worth every cent. Order the 'dry' crab with fine bee hoon – the silky noodle strands soak up all the precious crabby flavour but still retains great texture without becoming bloated, and is braised with leek, chilli and chicken stock. Our Sri Lankan crab weighed in at 1.6kg and boasts subtly sea sweet flesh. #01-09 One Fullerton, 1 Fullerton Road. Tel: 6336 8118. Book a table at Palm Beach Seafood with Chope.
MING KITCHEN KING OF CRABS
Sweet, moist meat pops right out of the crab shells at this Holland neighbourhood crustacean specialist, which also has several other outlets across the island. Arriving in a claypot, the generous portion of thick rice noodles swim in a soup redolent with garlic nuances and the sweetness of nai bai and wolfberries. #01-39, 40 Holland Drive. Tel: 6779 4471
HOME OF SEAFOOD
Some of the crab bee hoon contenders we tried had too much going on in their soup, not to mention a disharmonious mix of ingredients. Not Home of Seafood's, which manages to strike a great balance: its soup's fragrance and milkiness help to accentuate the natural sweetness of their Sri Lankan crabs without overwhelming it. Weighing a minimum of 1kg each, their succulent crustaceans are also the sweetest that we've tasted. 1 Joo Chiat Place. Tel: 6442 5180. Book a table at Home of Seafood with Chope.
SHARE