Best tacos in Singapore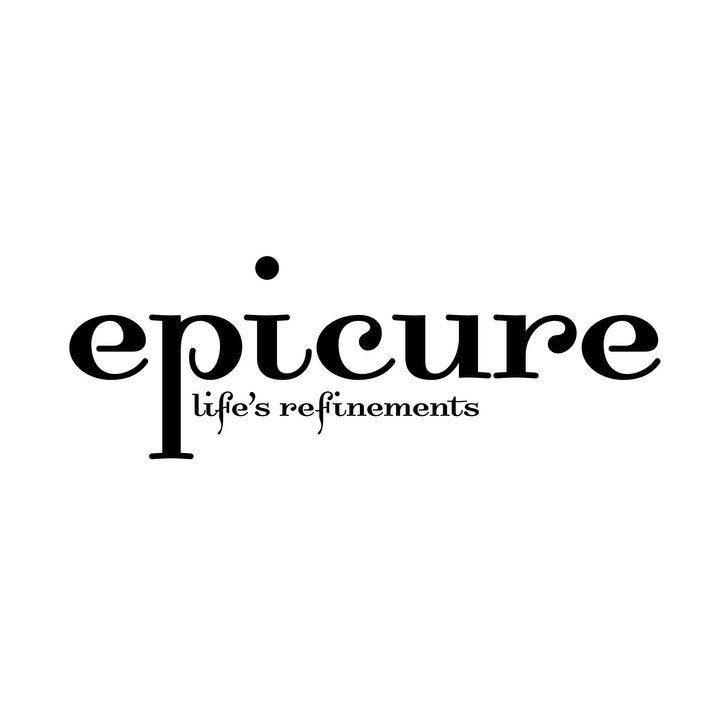 · 1 June 2015
·
Food
Authentic Mexican tacos never come in crispy corn shells (that's a sure sign of a butchered Tex-Mex variant). They're always soft – made from corn or wheat flour – and piled high with seasoned meats, piquant salsa and flavour builders like onions and coriander. No wonder this street food is fast coming back into vogue.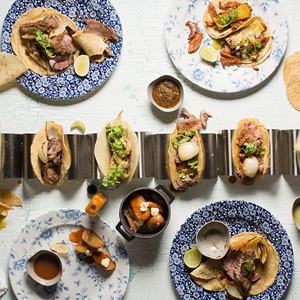 EL MERO MERO
This packed Mexican restaurant allows patrons to decide if they want to order tacos individually, or by the plate. We went with the waitstaff's recommendation of the Kurobuta Pork Al Pastor taco along with the Tenderloin & Bone Marrow taco. The latter – flame-grilled Angus beef and unctuous bone marrow with freshly-prepared molcajete sauce – is juicy with a smack of salt. Both are served on corn tortillas, made daily in its Sembawang factory. #01-20 CHIJMES, 30 Victoria Street. Tel: 6337 1377. Book a table at El Mero Mero with Chope.
GUZMAN Y GOMEZ
Although small in size, these handfuls of soft tacos pack a punch of flavour – particularly the Beef Guerrero, of hand-shredded meat rubbed with a smattering of mild Mexican spices. It is further topped with black beans and pico de gallo, with the slight bite of jalapeños, aromatic coriander and just the barest squeeze of lime. The vegetarian selection may lack meat, but it is chock-full of sautéed vegetables, from the likes of crunchy peppers to soft mushrooms with a generous amount of guacamole for additional texture and freshness. #02-11 Asia Square Tower 2, 12 Marina View.
HOMBRE CANTINA
The highly customisable nature of this Boat Quay joint's offerings is its strength – choose from fried dory, braised beef brisket or chicken thigh to match with mild to hot salsas and additional toppings of guacamole, cheese, jalapeños and cilantro. We're partial to the roasted pork shoulder, which is unbelievably succulent and packs a hearty mouthful. Tip: head down during happy hour between 5 and 7pm for your fill of $3 tacos. 53 Boat Quay. Tel: 6438 6708. Book a table at Hombre Cantina with Chope.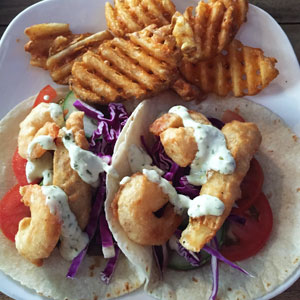 PIEDRA NEGRA
Decked in vibrantly hued murals, it's hard to miss this artsy joint as you stroll by Haji Lane. They're well-known for their freshly made, chunky guacamole, but they do a mean taco too. Served open-faced, we're partial to the battered fish and prawn taco for its generous, freshly fried fillings that make it a hearty snack. 241 Beach Road. Tel: 6291 1297
EL PATIO
We ordered the Tacos de Carne Asada ($16), or steak wrapped in wheat tortillas. Although the soft shells are from a supplier, we were impressed by the smoky flavour of the beef. Just a plate of two tacos will not do. In addition to the moreish meat, we were pleased to see a healthy side of cucumber, pineapple and turnip sticks. Opt for the freshly made guacamole and salsa. 34 Lorong Mambong. Tel: 6468 1520
CASA LATINA
Tacos are not listed on Casa Latina's menu, but they'll gladly prepare it on request. We went along with the recommendation, grilled chicken taco. A trio of soft masa tortillas arrived on a platter, accompanied by guacamole and salsa – all made in-house. The rustic texture of the corn wrappers, topped with ample fowl and vegetables, was satisfying. #01-09 Albert Court Village Hotel, 180 Albert Street. Tel: 6884 6929
CAFÉ IGUANA
Closed for urgent works, Café Iguana opened just in the nick of time for us to squeeze in a last minute tasting. What a shame if they had been excluded from the list. Shredded, tender steak and fall-apart pork carnitas are laden on handmade corn tortillas and garnished with nothing but traditionally shredded cabbage, lime cream and jicama salsa (no shredded cheese, lettuce or tomatoes – as it should be). Three generous serves per order come with black beans and Mexican rice – fiery habanero sauce optional. #01-03 Riverside Point. Tel: 6236 1275
MEX OUT
Tucked in the corporate executive's go-to foodie enclave at Far East Square, Mex Out exudes eclectic South American charm. Head there for the beef barbacoa, which is so unctuously juicy that the soft tortilla only just manages to hold the taco together or try the cochinita pibil, where orange juice lends the pork shoulder a pleasant zing. 39 Pekin Street. Tel: 9770 7441
SEÑOR TACO
With its taquerìa concept, Señor Taco serves up a range of tacos to delight your senses — from the smaller Beef Bistec with tender dices of meat topped with coriander and onions, to the decadent Pork Belly Carnitas with tart pickled onions, coriander and sharp jalapenos. The Green Chili & Pork Chicharron is another winner, featuring pulled pork dripping with green chilli sauces and pebbled with crunchy pork crackling. 30 River Valley Road. Tel: 6337 6376. Book a table at Señor Taco with Chope.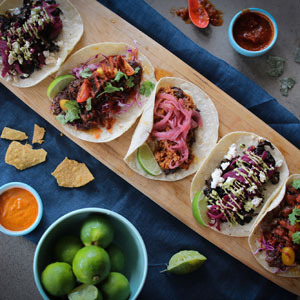 SUPER LOCO
Their arrachera con chile ancho (grilled skirt steak) might be the main draw, but you also won't be disappointed with the casual cantina's tacos. Our favourite is the baja fish taco – stuffed with a generous portion of freshly fried beer-battered snapper. Mango salsa and mint lend a refreshing piquancy that cuts through the batter's oiliness. 60 Robertson Quay. Tel: 6235 8900
SHARE