Best mille-feuilles in Singapore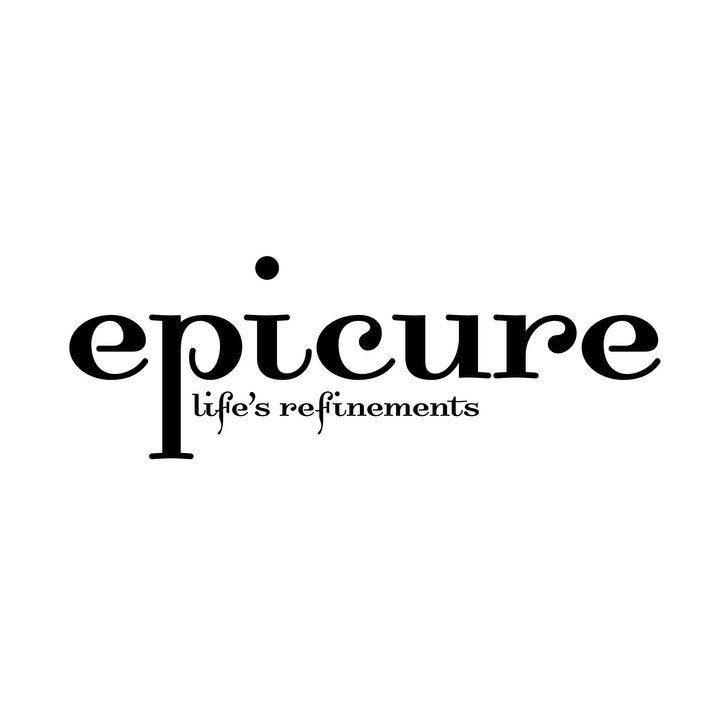 · 5 May 2015
·
Food
The mille-feuille has many names: vanilla slice, Napoleon or custard pastry. Its exact origins are a little hazy, but its form is almost always standard, comprising three layers of puff pastry (pâte feuilletée) alternating with two layers of pastry cream (crème pâtissière).
TIONG BAHRU BAKERY
The Vanilla mille-feuille imagined by French master patissier Gontran Cherrier proves that sometimes, less is more. His take on the classic dessert, also known as 'A Thousand Leaves', is resplendent in its simplicity and just right in its proportions – flaky puff pastry sandwich neatly piped pastry cream that has been whipped with pure vanilla seeds for a pleasantly heady fragrance. 56 Eng Hoon Street. Tel: 6220 3430
SWEET SPOT
The mille-feuille from Sweet Spot is a sight to behold, with uniformed layers of buttery, flaking puff pastry encasing a made from scratch, air-light vanilla cream – enriched with the addition of mascarpone cheese. The Madasgascarn bourbon vanilla cream is aromatic and sweet without overwhelming – complementing the amber pastry made with the addition of Petit Normand Butter. 10 Bayfront Avenue, Marina Bay Sands. Tel: 6688 8588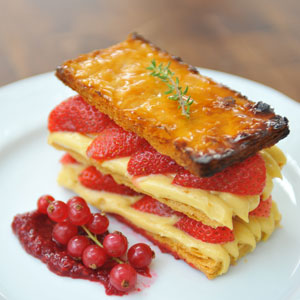 BRASSERIE GAVROCHE
Brasserie Gavroche's mille-feuille aux fraises with strawberries is constantly raved about and for good reason. The pastry is handmade with imported French butter with the tour de pise technique of five folds, creating the crisp 'thousand sheet' effect and pairs with custard comprising Tahitian vanilla. Each season presents a different filling – French strawberries and raspberries in the summer, as well as classic chocolate and vanilla. If you are lucky, you just might get to try the elusive maple syrup and pecan flavour. 66 Tras Street. Tel: 6225 8266. Book a table at Brasserie Gavroche with Chope.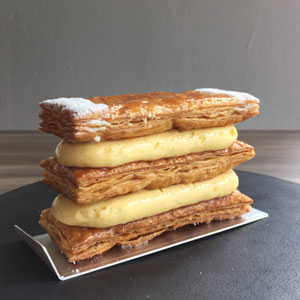 PANTLER
One mouthful of Pantler's mille-feuille prompted nods all around – the unfussy rendition boasts a mouthwateringly buttery but still light and flaky pastry that crackles with every bite, with just enough glaze to lend it a touch of sweetness. Each crackle of the pastry gives way to velvety cream that is generously specked with vanilla. 198 Telok Ayer Street. Tel: 6221 6223
DO.MAIN BAKERY
Do.Main's mille-fueille cake is a delicious presentation of textures, with a cloud of silken Chantilly Jivara chocolate cream sitting amidst two slivers of milk chocolate sheets. The bottom layer of crunch combines a hazelnut dacquoise and croustillant pralinè, providing the final contrast and balance between taste and sensation without overwhelming despite the focus on chocolate. 226 Tanjong Katong Road. Tel: 6348 1406
PAUL
It's difficult to miss the intricate, multiple layers of Paul's chocolate mille-feuille, with the chocolate laminated pastry sandwiching a generous hoard of sweet chocolate crème patisserie within. Despite the chocolate variation of their mille-feuille, there is no cloying sweetness, just a straightforward delivery of a delicious, traditional treat. Tanglin Mall, #01-16/17, 163 Tanglin Road. Tel: 6736 3205
TWG TEA SALON & BOUTIQUE
Incorporating tea into sweet and savoury creations has become a signature element of executive pâtisserie chef Philippe Langlois' creations. The mille-feuille is no different, featuring matcha to balance the rich complexity of the custard. The powdered green tea, handpicked from a prestigious Japanese estate, is incorporated into milk and brought to a boil for the tea to release its full, slightly astringent flavours. A tumble of fresh raspberries further tones down the rich complexity of the custard, while handmade puff pastry adds crispy, buttery shards to the delightful mix. #02-21 ION Orchard. Tel: 6735 1837
HENRI CHARPENTIER
Four bricks of caramelised puff pastry cemented by pastry cream. The latter is made with generous specks of vanilla to evoke the childhood comforts of eating a thick pudding or custard. Dots of raspberry sauce add zingy tartness, but the pastry is every bit as delectable without it. 9A Dempsey Road. Tel: 6479 5518
FLOR PATISSERIE
Flor's beautifully presented Kiri mille-feuille breaks with tradition by layering the delicate sheets of puff pastry not just with silky pastry cream but also a spongey layer that Japanese pâtissiers favour. Topped with piped threads of chestnut cream and sweetened Japanese chestnuts, it's a wonderfully textural treat. #01-01, 2 Duxton Hill. Tel: 6223 8628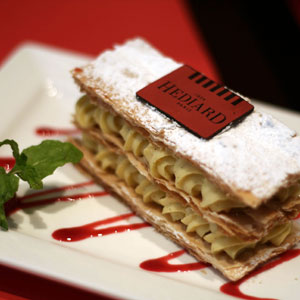 HEDIARD FRENCH CAFÉ & DELICATESSEN BOUTIQUE
[CLOSED]
One cannot get more authentic than Hediard's mille-feuille. The classic French confection cuts an elegant figure, but like an empowered Parisian femme, it means business. Beyond the delicate façade of the puff pastry's thin, golden leaves, each layer is satisfyingly resilient and does not crumble easily. Also holding steadfast are flourishes of neatly-piped Madagascar vanilla-infused crème mousseline, which yields only on the tongue for a rich yet dainty flavour. Tudor Court (next to Tanglin Mall), 123-125 Tanglin Road. Tel: 6333 6683
SHARE