Safiya by Shangri-La Singapore launches an exclusive Middle Eastern takeaway and delivery concept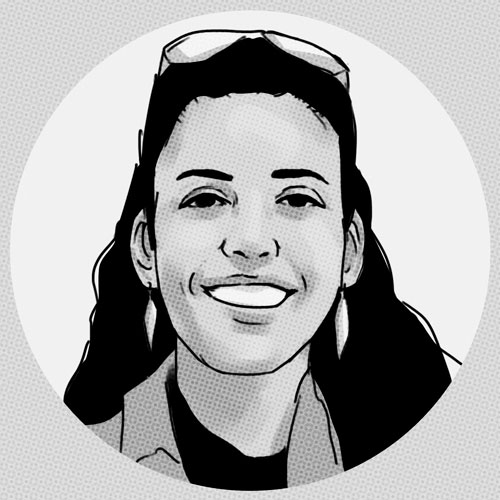 · 28 November 2021
·
Dining
Enjoy delectable mezze, hearty mains and exquisite desserts at home, specially curated by head chef Ara Sayegh
Safiya, which aptly translates to "purity" in Arabic, is modelled after the traditional and authentic flavours of rich Middle Eastern cuisine, so you know that you're in for a treat with with a specially curated selection of delectable mezze (small appetiser dishes), before tucking into hearty and meaty mains and exquisite desserts.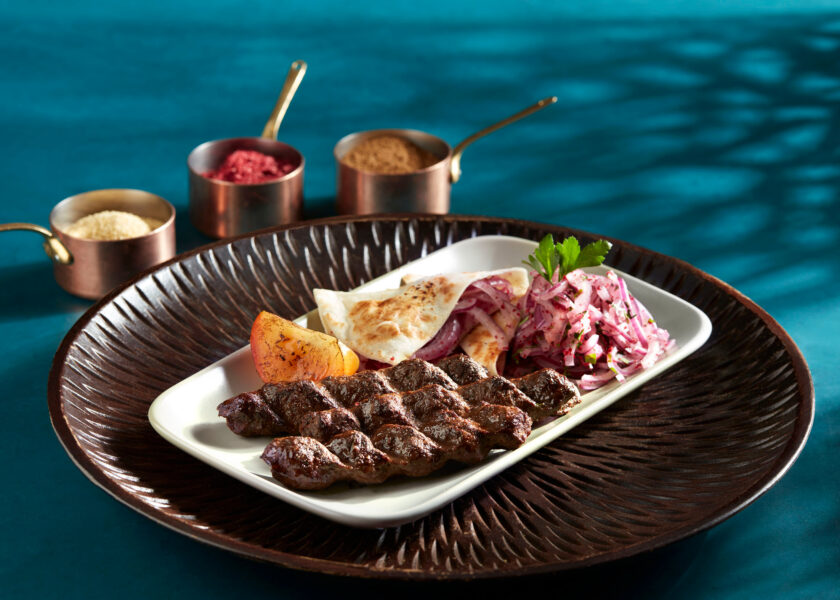 Head chef Ara Sayegh's menu comprises dishes from his hometown, all prepared using quality wholesome ingredients. "I have crafted a menu that is close to my heart, with my specialities prepared with time-honoured family recipes passed down through generations. Middle Eastern food is all about a communal dining experience, and I look forward to sharing my cuisine with everyone," he says.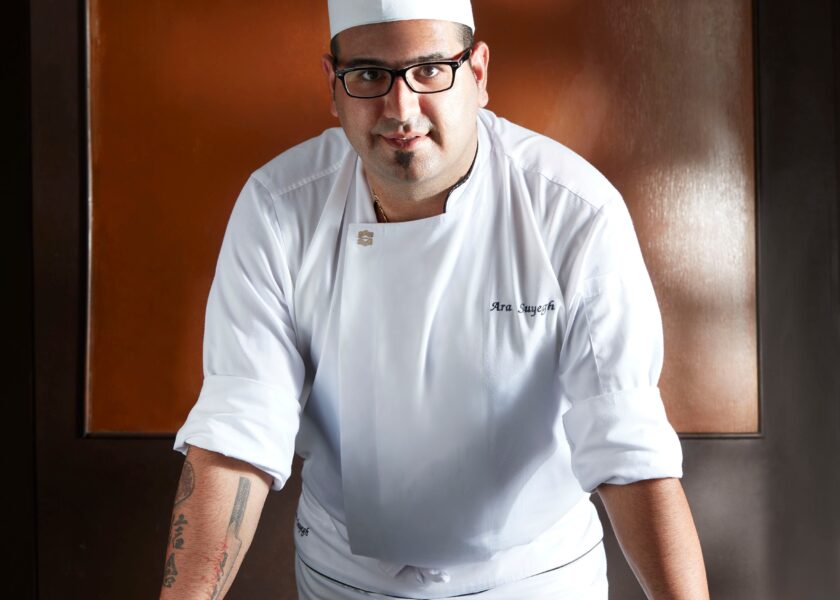 Every Middle Eastern meal starts off with a beautiful selection of hot and cold mezze. Our favourite picks were the Duo Dips ($14+) with pita, featuring the ubiquitous, classic pair of smooth Baba Ghanouj and Hummus. We seriously loved them both. Perfect with Safiya's Falafel ($15+) boasts seven spices (cinnamon, cardamom, clove, cumin and Aleppo pepper among others).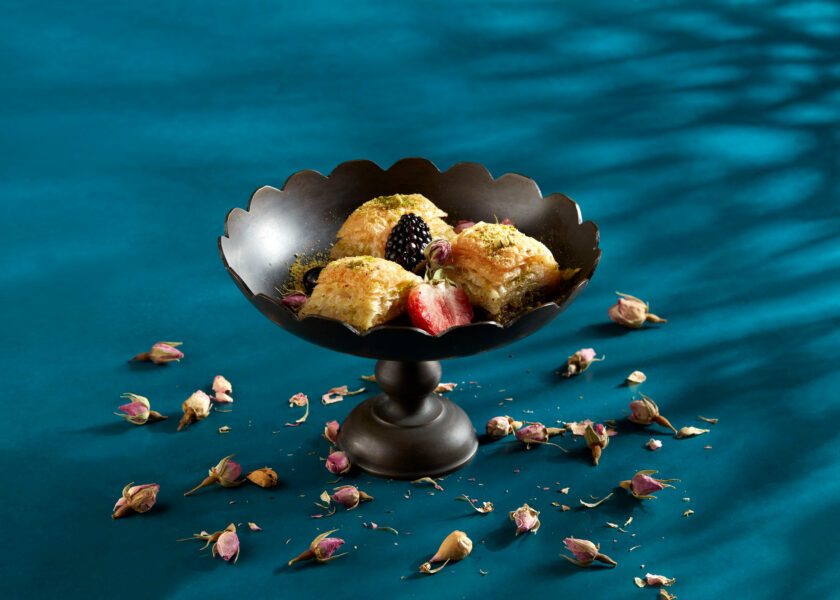 Middle Eastern purists will like Warak Enab ($14+), the traditional Lebanese grape leaf wrap (a little akin to Greek dolmades) must-have at Eid to mark the end of Ramadan, stuffed with rice, onions, tomatoes, parsley, lemon and mint with a pomegranate sauce. Another epitome of Middle Eastern comfort food is Kibbe Krass ($16+). Akin to a meatball, enjoy spiced croquettes with a crisp bulghur wheat shell, stuffed with finely-ground New Zealand lamb mince and toasted pine nuts.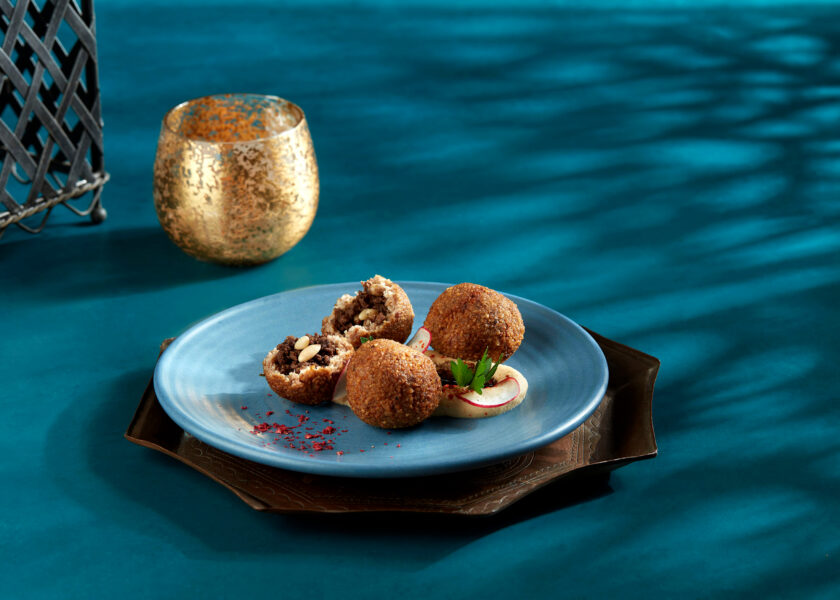 For mains (served with a side of pita and house-made pickles), you can't go wrong with Shish Tawook ($20+) featuring corn-fed chicken breast marinated in a spiced tomato sauce paired with pickled onions; and Lamb Kebabs ($22+), for succulent New Zealand lamb mince with onions, parsley and a heady spice blend.
For something more meaty, the Shekaf Lahme ($28+) flanks charcoal-grilled Australian veal cubes marinated with onions, spices, tomatoes and dried herbs. Finally, barbecued tiger prawns seasoned with lemon, coriander and garlic make up Roubyen Meshwi for seafood lovers.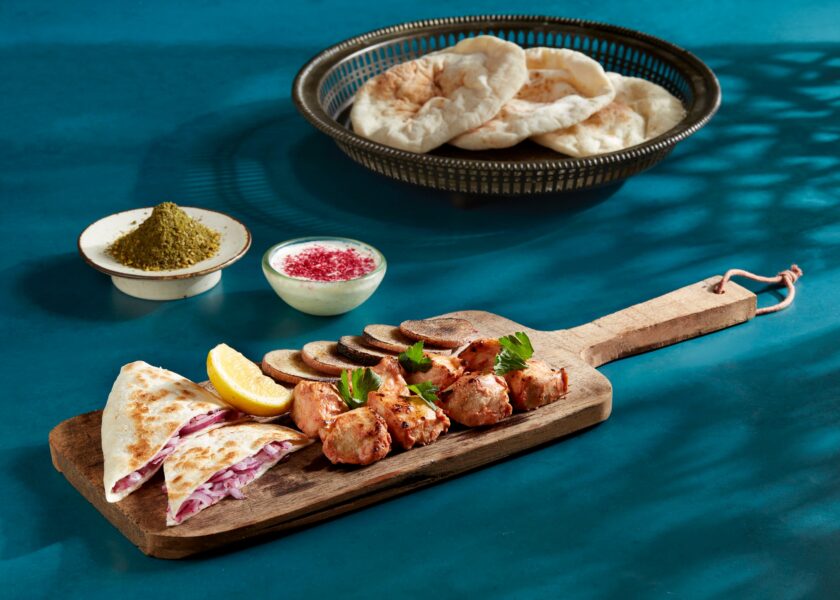 Such an exotic meal deserves an equally befitting rich, sweet ending. Choose between Meghli ($9+), a vegan Lebanese rice pudding often served at celebrations, topped with grated coconut and mixed nuts. Best eaten at room temperature, the hearty rice pudding is really the perfect comfort food to end the lovely mean on. But for something a lot more decadent, order in the more classic and famous cousin, the Baklava ($14+) with amazing 28 layers of filo pastry – each layer cloaked in sugar syrup and crunchy roasted pistachios. It's really worth every last calorie, we promise!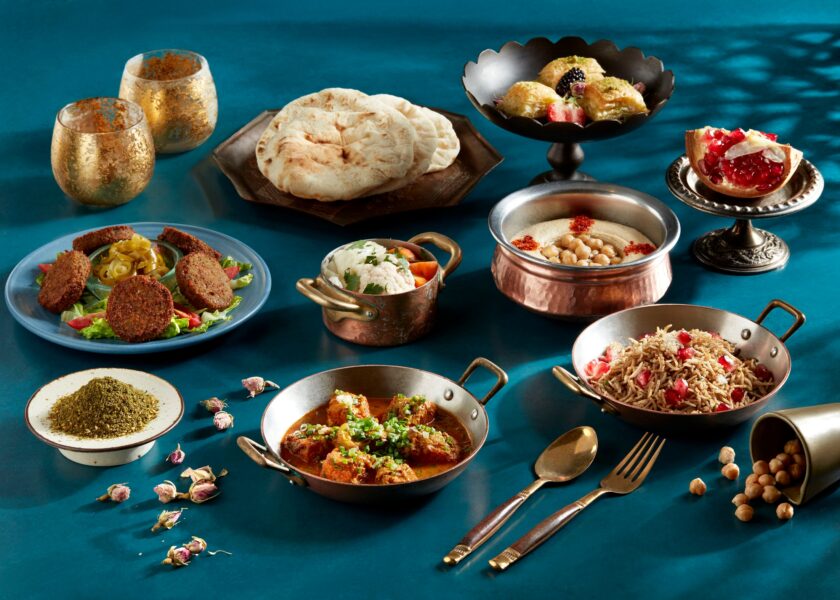 Can't decide what to order? No worries. Safiya's set menus have you covered too. Diners can also choose to order in the customisable Feast ($48+/2pax; $90+/4pax) to make things even easier. Eat set comes with a choice of main course (choose from Daoud Basha (marinated lamb balls cooked in tomato sauce); Sayadieh (baked seabass with pine nuts and crispy onions); or Djej W Batata (juicy chicken kebabs and potato cooked in a garlic sauce), along with one each of cold and hot mezze, pita bread, dessert, pickles and Arabic rice.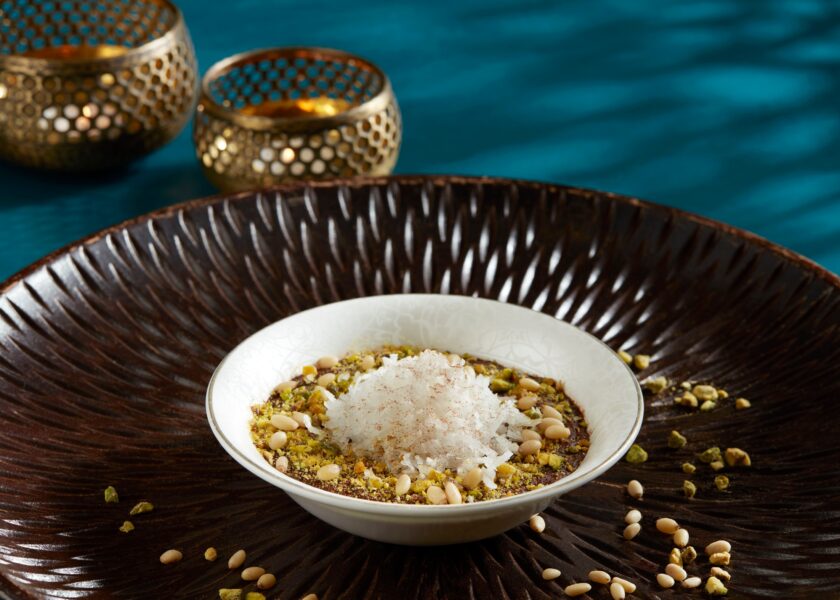 Order at https://bit.ly/SLSSafiya, via email at dining.sls@shangri-la.com or by phone at 6213 4398.
SHARE