Best bloody marys with a twist in Singapore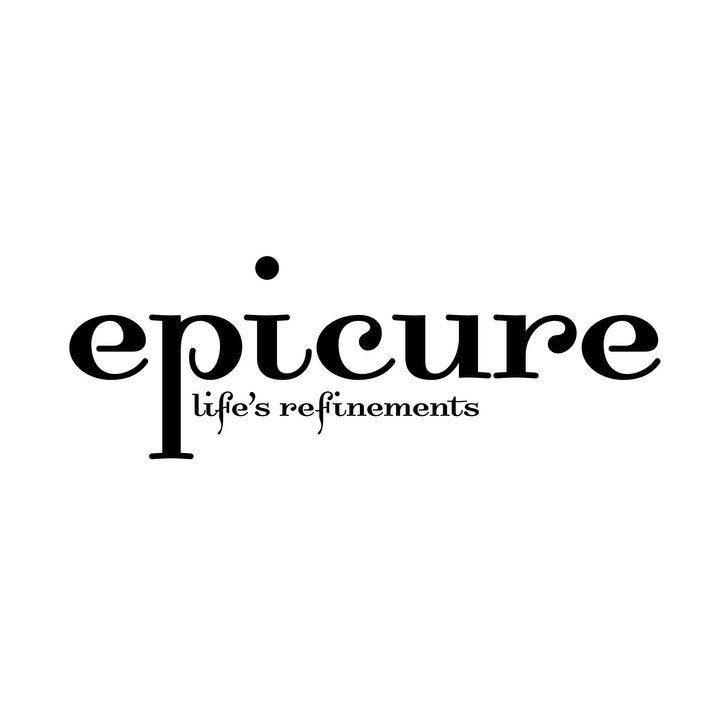 · 6 March 2015
·
Food
Local bartenders are injecting cheeky touches into this tomato-based classic. Here's where to sip on the best of these novel tipples.
MAISON IKKOKU
The bespoke cocktail bar does a fine job of the cherry tomato concoction. It's served in a champagne coupe and starts off sweet from the plump berries, before tickling the back of your throat with a pleasant spiciness that doesn't come off too piquant. Each sip also comes off herbaceously fragrant, with a savoury punch of garlic, the distinct crispness of celery and the random burst of salty and peppery flavours. 20 Kandahar Street. Tel: 6294 0078. Book a table at Maison Ikkoku with Chope.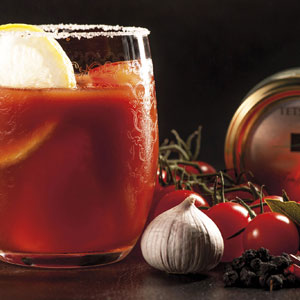 THE BAR AT WAKU GHIN
We love Tetsuya's truffle salt on almost everything—over fries and dry-aged steak—but mostly when it's rimmed on a Bloody Mary. Smirnoff Black vodka is infused with a range of throat-tickling spices: chillies, bay leaf and garlic, then shaken with clamato juice, a tomato concentrate flavoured with clam broth. The result is a supremely smooth cocktail that drinks like a savoury, chilled soup. Atrium 2, L-02, The Shoppes at Marina Bay Sands. Tel: 6688 8507
L'AIGLON
[CLOSED]
Screaming Tomatoes is equal parts hangover cure and spiked morning pickme- up. The concoction starts off dainty, thanks to the luscious notes of torched cherry tomatoes and uplifting aromas of fresh rosemary, before concluding with the lingering spiciness of ghost pepper essence. Sweet yet subtly spicy. 69 Neil Road. Tel: 6220 0369
ASTOR BAR
The St. Regis Singapore pays homage to its New York roots with the Chilli Padi Mary. We ready ourselves for a potent kick, but were treated to a pleasant prickling instead. Trading canned tomato juice for fresh organic cherry tomatoes, and Chinese old ginger and lemongrass for Worcestershire and Tabasco, the inventive recipe is surprisingly fruity and less savoury than its classic version. Lobby Level The St. Regis Singapore, 29 Tanglin Road. Tel: 6506 6859
CATALUNYA
[CLOSED]
Subbing vodka for gin is just one of the many tweaks in Catalunya's Bloody Mary. Chipotle chillies pack smoky heat while orange juice sweetens the mix. The drink still bears the usual components of celery and tomato juice, but with lime juice adding a touch of citrus instead of the customary lemon. 82 Collyer Quay. Tel: 6534 0886
SPIFFY DAPPER
Spiffy Dapper's Mrs Grundy, a play on the 1920s slang for 'prude' or 'goody-two-shoes', is made of cherry tomatoes dehydrated in-house and macerated in vodka for a week. The lycopene-rich liquor is mixed with fresh lemon juice, sugar syrup, egg white, celery bitters, habanero mustard chilli, Worcestershire sauce, black pepper and sea salt. The tasty alternative is then topped with lemon zest and a skewer of Nocellara olives. 2/F 73 Amoy Street. Tel: 8233 9810. Book a table at Spiffy Dapper with Chope.
THE LIBRARY
Speakeasy vibes aside, the real gem of this Keong Saik Road listing is its riff on the classic Bloody Mary. Christened Mary Had A Little Lamb, this drink exudes robust smokey and peppery flavours, which are played up by the umami accents imparted by the duck fat-washed gin. The humorous addition of an illustration of a cherubic girl and her lamb completes the cheeky mix. 47 Keong Saik Road.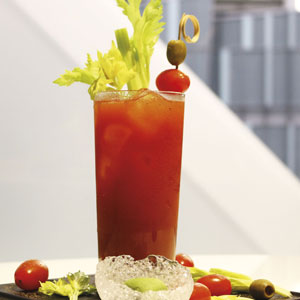 MITZO RESTAURANT & BAR
Ask bar manager Jacek Piasecki for a Bloody Mary, and he'll gladly oblige with an off-menu speciality that is savoury, fresh and spicy all at once. But the drink is no cookie-cutter; Piasecki pairs the drink with a dollop of wasabi which lends a new dimension to the classic cocktail. It's a sensory symphony, with an interplay of sweet Japanese horseradish against the salty notes of canned tomato juice; and the final distinctive jolt of nasal heat complementing the throaty pinpricks of Tabasco. Level 4 Grand Park Orchard, 270 Orchard Road. Tel: 6603 8855. Book a table at Mitzo Restaurant & Bar with Chope.
MARS BAR
An invigorating broth of a tipple, The Jumbo Cocktail is a local rendition of the Western mainstay, starring chilli crab paste and fish sauce, which are complemented by Tanqueray gin, celery bitters, green chartreuse and calamansi. Sip the fiery-butfrothy mix while snacking on the accompanying torched cherry tomatoes and fresh thyme leaves. 83 Duxton Road. Tel: 9651 6714
ONE-NINETY BAR
The Bloody Mary at the Four Seasons Singapore's One-Ninety Bar is a by-request-only special that incorporates an intense and fiery punch of bird's eye chilli. Crafted by the bar's creative partner Javier de las Muela, the libation carries heat that is a delightful finish to the savoury notes, rendering this as a very likeable drink that works for a slow afternoon or a rowdy night out. 190 Orchard Boulevard. Tel: 6831 7671
SHARE