Best bars in Singapore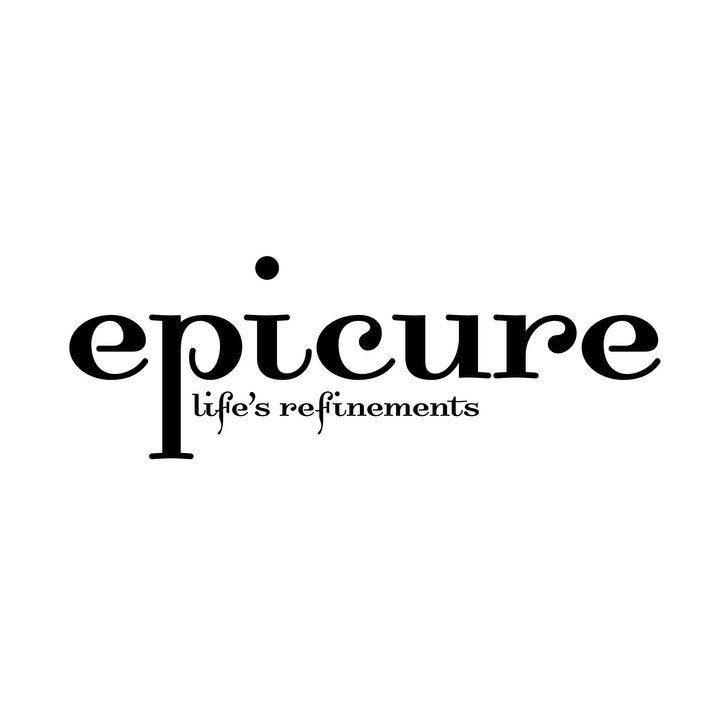 · 29 March 2010
·
Food
It wasn't long ago when going to a bar meant taking a chance with flat beers and stale peanuts. But a new generation of watering holes offers specialty cocktails, expert mixologists and a cooler-than-thou ambience, taking tipple enjoyment to new heights.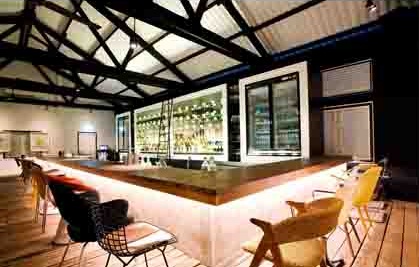 KLEE [CLOSED]
No menus, no house brews. Bespoke is the operative word of this intimate 30-seater bar. If you fancy bourbon, you'd find it mixed into a cocktail of berries, sugar syrup and orange peels. Let the knowledgeable bartender know what your favourite spirits are, or your mood for the evening, and he'll swing into action. Just don't expect live bands here, as Klee doesn't want to be a place for wild moments. It's the kind of secret haunt James Bond would love to pop into for a quiet respite after a rough night with the baddies. And he may just discover a new martini for himself. 5B Portsdown Road. Tel: 6479 6911
FLOW
If you like the low-key, unpretentious nature of neighbourhood bars in Tokyo, Flow is your kind of retreat. Japanese expatriates frequent this cosy joint, managed by the attentive, beret-topped bartender Misaki Yoneyama. Soft jazz in the background ensures you can talk in whispers and still make yourself heard; a plus for those looking for an intimate after-dinner sojourn. The Japanese whiskies, such as Yamazaki, are a hit among guests. 30 Robertson Quay #01-06 Tel: 6737 2664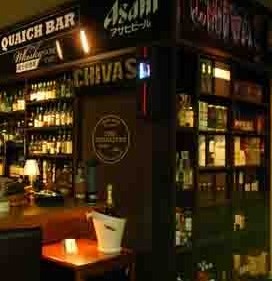 QUAICH BAR
With over 200 types of whiskies, you'll have a field day at Quaich Bar. Recognised as a Great Whisky Bar of the World by The Whisky Magazine, the shop is also the only one to offer eight themed sampling sets so you can taste the pronounced flavours of each of Scotland's whisky producing regions. There's also a cigar divan for those who want to pair their drinks with some smoky indulgence. 390A Havelock Road, Waterfront Plaza, #01-09/10. Tel: 6732 3452
ORIHARA
This sakeya (sake bar) doesn't adulterate things to fit local tastes—there are no stools at its bar, which may put some people off, but not to the Japanese, who are used to such stand-and-sip arrangements back home. Head there early before the counter fills up to its maximum of 12 guests, and let the friendly staff help you select a sake from their 150-plus labels. Newbies to rice wine can get a quick introduction with the quartet of sake set menus, each showcasing the liquor in a distinct flavour, such as sweet, dry and fresh. 11 Unity Street, #01-01/02 Robertson Walk Tel: 6836 5710
TIPPLING CLUB
This place is the Quentin Tarantino of watering holes: confident, rebellious and sometimes just plain audacious. Aussie bartender Matthew Bax, who made a name for himself with the renowned Der Raum bar in Melbourne, concocts innovative cocktails, such as the now infamous Teacher's Tipple, a blend of spicy carrot whisky and honey ginger, bottled and ensconced in a hardcover book as a quirky presentation. There's also the Velvet Fog, a smooth gin-based drink of Creme de Violette, champagne and citrus liqueur. Bax is also a stickler for freshness of ingredients, hand pressing fruit juices daily and eschewing bottled ones. 8D Dempsey Road. Tel: 6475 2217. Book a table at Tippling Club with Chope.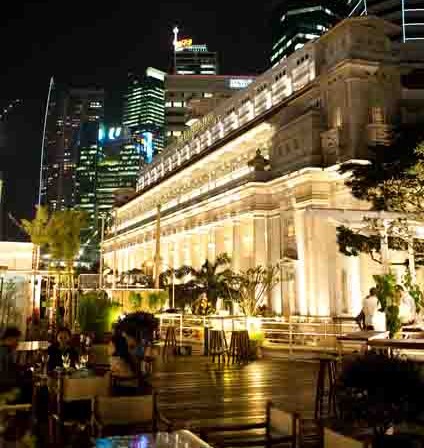 [PRE.LUDE]
Sitting on the deck of the Waterboat House, [prel.ude] puts you in the full, open view of the Marina Bay skyline. It serves exclusively imported beers from Baird Brewing Beer, a Japanese brewery that produces ales and stouts with complex flavours, like the Angry Boy Brown Ale, which blends bitterness with a malty touch, and the Red Rose Amber Ale, a soothing beverage of fragrant, floral notes. Rooftop, The Waterboat House, 3 Fullerton Road. Tel: 6538 9038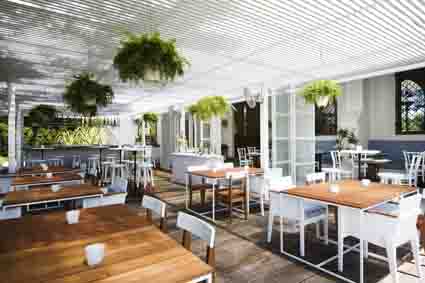 WHITE RABBIT
This disused former chapel turned restaurant-bar features antiquated iron window grills and old-school mosaic floor tiles. Bangkok-based cocktail specialist Flow Consulting, the brainchild behind the cocktail menu, offers classics with a contemporary twist. Try the Black Forest Mojito, a perky combination of white rum, blackberry liquor, lime, mint and berries. 39C Harding Road Tel: 6473 9965. Book a table at White Rabbit with Chope.
ORGO
Don't be surprised if you see mixologist Tomoyuki Kitazoe walking out of his bar to pluck some basil leaves from a cluster of potted herbs outside. It's a move that gels with Orgo's philosophy of using fresh fruits and herbs for his cocktails, like the addictive Dragonfruit and Vanilla Martini, a medley of bittersweet and creamy notes. New cocktails emerge every few months, dictated by the seasonal availability of fruits. Chill out tunes and salsa beats reign at his rooftop terrace bar that flaunts a view of Marina Bay. Roof Terrace, 1 Esplanade Drive, The Esplanade Tel: 9733 6911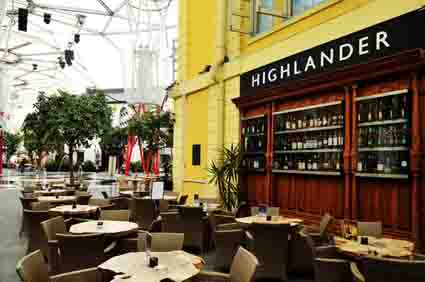 HIGHLANDER
Highlander resembles a dim, convivial whisky bar and eatery one might stumble across in the streets of Edinburgh. Scotsman Clark Martin runs the place, and getting him started about the golden spirit is a precursor to a long night. Single malts rule here, with more than 250 labels. But for something special, pick up a bottle of the bar's very own label—the 19-year-old single malt Highlander Macallan. There are only 50 of it in the world, and each bottle is numbered. Block 3B. The Foundry, #01-11 Clary Quay, River Valley Road Tel: 6235 9528. Book a table at Highlander with Chope.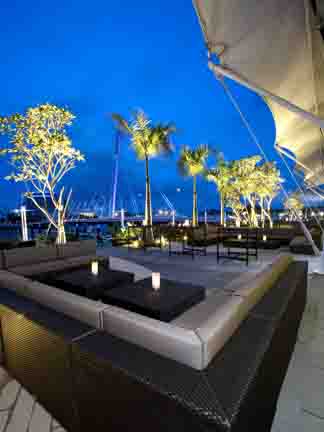 PRIVÉ WATERFRONT BAR
This suave al fresco lounge-bar, sitting on oceanfront Keppel Bay, is the closest you'd come to detaching yourself from the buzz of the city. Most head there to unwind to the chill out music, enjoy the waterfront views, and check out the beautiful people, and the who's who of the entertainment scene. No.2 Keppel Bay Vista, Marina at Keppel Bay. Tel: 6776 0777. Book a table at Privé Waterfront Bar with Chope.
SHARE