Best steak tartare in Singapore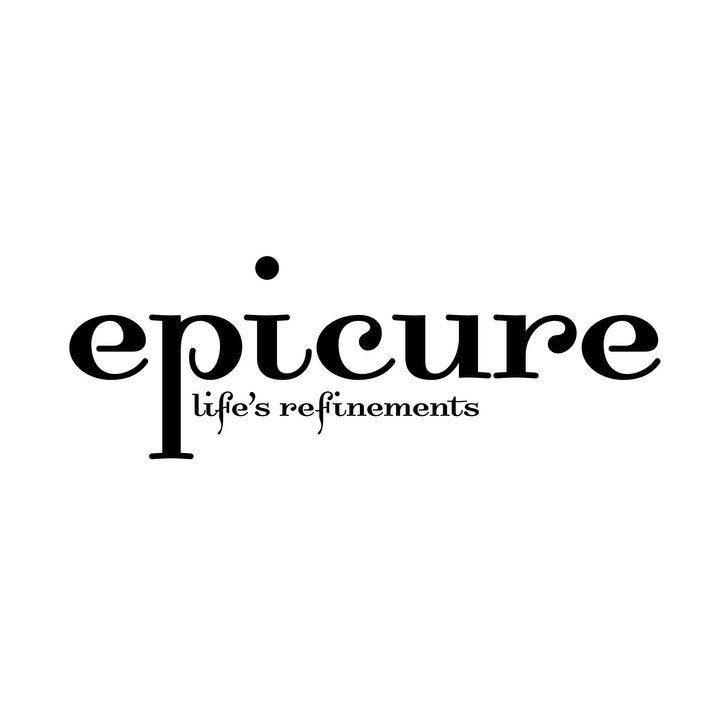 · 30 July 2014
·
Food
Our search for the best has yielded 10 worthy dishes, each using the freshest beef and their own unique mix of herbs, spices and condiments.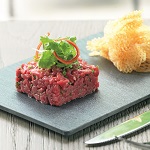 THE DISGRUNTLED CHEF
[CLOSED]
Founder and executive chef Daniel Sia believes his steak tartare is best served 5 to 7˚C below room temperature, as this enhances the nutty nuances of his hand-chopped U.S. Choice grass-fed striploin. Instead of an egg yolk, he nestles two quail eggs in the centre of the meat, which break open to reveal runny yolks. Shallots, Tabasco, ketchup, gherkins and capers add tang to the meat, which is served with four divine discs of crisp truffle hash browns. 26B Dempsey Road. Tel: 6476 5035
BRASSERIE GAVROCHE
Brasserie Gavroche's steak tartare features grass-fed Angus striploin, which is delivered chilled and fresh daily. Due to chef Frederic Colin's dedication to hygiene, he has avoided the use of raw eggs in this dish. The striploin tossed with other condiments such as French Dijon mustard, chives, shallots, capers and French cornichons (gerkins will not suffice here) is served with fries. 66 Tras Street. Tel: 6225 8266. Book a table at Brasserie Gavroche with Chope.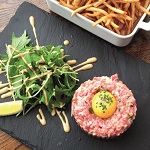 BALZAC BRASSERIE
[CLOSED]
True to what steak tartare is supposed to look like, Balzac's version is served with a creamy egg yolk. The mixture of capers, onions and other spices complements the chunky mince of tenderloin well. Enjoy it with a side of fresh rocket leaves and thin-sliced French fries. 9 Bras Basah Road #01-01 Rendezvous Hotel. Tel: 6336 0797
TARATATA BISTROT
The beef tartare is lightly marinated with classic spices and a hint of mayonnaise to bring out a zesty flavour. Generously served, it comes with crunchy bread sticks and a scrumptious mash potato on the side. 35A Keong Saik Road, Tel: 6221 4506. Book a table at Taratata Bistrot with Chope.
TRUFFLE GOURMET SINGAPORE
[CLOSED]
Everything at this restaurant is infused with the heady aroma of truffles. Likewise, the Battauta Di Carne Wagyu is served with black summer truffle caviar, which lends an uplifting and gentle perfume. Curls of white asparagus salad complement the full flavour of the hand-chopped beef, while the homemade pesto-infused sauce deepens the earthy notes of the antipasto. A veal tartare is also available. 49 Club Street. Tel: 6222 5996
LUKE'S OYSTER BAR
Each mouthful of this fine tasting tartare exudes the sweet taste of fresh beef, the salty-peppery hit of capers, and the kick of pleasantly pungent mustard. The accompanying rye bread is toasted to a fantastic crisp, its mellow flavour creating a perfect contrast. #03-02 The Heeren, 260 Orchard Road. Tel: 6733 4813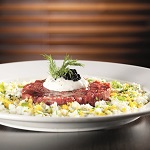 WOOLOOMOOLOO STEAKHOUSE
The hand-cut steak tartare is reminiscent of a smooth meat ice cream with hardly any detectable gristle. True to the origins of the restaurant's name, the raw beef steak is Australian inspired, with a perimeter of finely diced hard boiled egg, capers, shallots, horseradish and gherkins, and topped with a dollop of sour cream and caviar. With each mouthful, the condiments cling to the meat in a moreish pairing. Level 3 Swissotel The Stamford, 2 Stamford Road. Tel: 6338 0261. Book a table at Wooloomooloo Steakhouse with Chope.
LE BISTROT DU SOMMELIER
Take in the atmosphere of this rustic French bistro, with antique maps adorning the quaint little restaurant. Then tuck into a generous serving of steak tartare—a veritable mound of delicately sliced tenderloin, with a light creaminess and the crunch of onions, piquant capers and pickles. Coarse flakes of parsley are mixed through the dish, which helps to cut through the richness. Topping it off is an equally hearty portion of golden crispy fries. 53 Armenian Street. Tel: 6333 1982. Book a table at Le Bistrot Du Sommelier with Chope.
BLACK SWAN
The first thing you notice about the beef tartare is the sweet crunch of Nashi pear, which adds to the explosion of flavours on top of tangy pickles and savoury meat. Also unique to the theatre-set Black Swan is its char-grilled beef, briefly cooked (without egg) to lend the dish a light smokiness. 19 Cecil Street, Tel: 8181 3305. Book a table at Black Swan with Chope.
BISTECCA TUSCAN STEAKHOUSE
Bistecca's version of a steak tartare is its Manzo, a generous mound of wagyu tenderloin ground in-house. We loved that the yolk it was topped with came chilled, adding cool, creamy richness to counter the addition of spicy jalapeno rings in the meat. Pile the luscious buttery meat on thin rounds of Tuscan bread, which are char-grilled till lightly smoky and ever-so-crisp. 25 Mohamed Sultan Road. Tel: 6735 6739. Book a table at Bistecca Tuscan Steakhouse with Chope.
SHARE