Best chilli crab in Singapore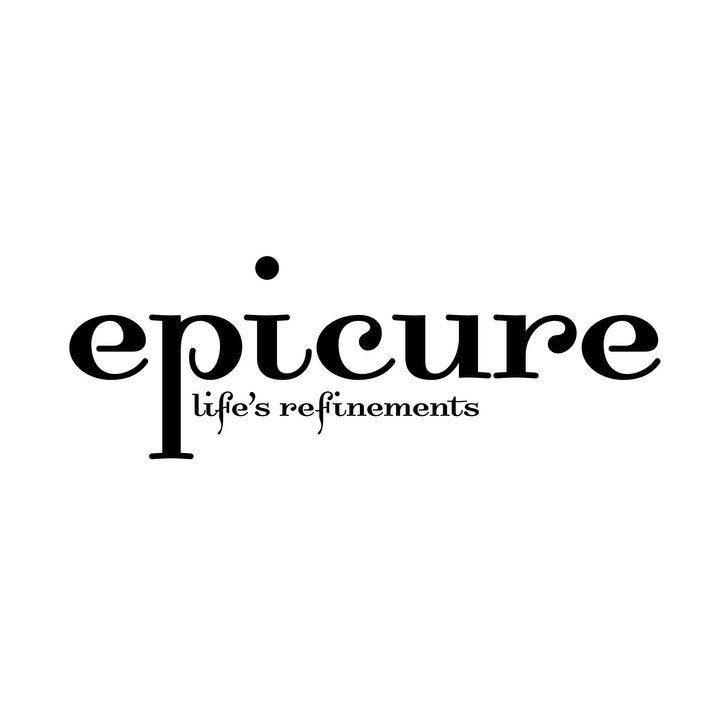 · 28 July 2010
·
Food
The best places to enjoy this national favourite.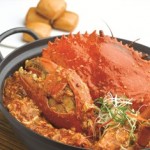 JUMBO SEAFOOD
Back in the mid 80s, before trendy seafood chains started emerging and calling themselves crab specialists, Jumbo Seafood was one of the places to go to if you had a craving for the chilli-drenched crustacean. Fast forward two decades later, and the name may have lost some of its lustre, but its seafood still impresses (the only thing that has changed are the mantou (buns), which have replaced the baguette). The chilli gravy here has a slight tomatoey taste and is layered with eggs, while the crab is tender and flavoursome. We like the efficient service: they moved in quickly to replace our plates with new ones when things got messy. The Riverwalk, 20 Upper Circular Road, #B1-48. Tel: 6534 3435. Book a table at Jumbo Seafood with Chope.
KIM'S PLACE SEAFOOD
If you like the idea of choosing live seafood from tanks, with a staff at hand to net the catch, this is it. The Sri Lankan crab's flesh bears a sweet tinge and the chilli gravy has Hokkien Mee prawn stock as one of its ingredients, which makes it taste so piquant. This addition hardly comes as a surprise, given that Yong Tan, who took over his father's business, cooks a Hokkien Mee that's known to be one of the best in town. 37 Joo Chiat Place. Tel: 6742 1119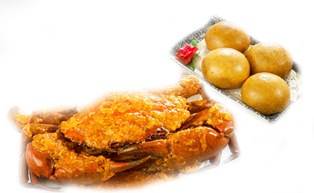 LONG BEACH SEAFOOD
The restaurant has been drawing the hordes—tourist and locals alike—since 1946 at its first outlet in Bedok Rest House. And no wonder. Fresh Sri Lankan crabs are accompanied by rich vermillion-coloured and unctuous gravy that strikes just the right punch of sweet and spicy. The flavoursome gravy, thickened with eggs, will incite second and third helpings, polished off by their steamed or fried mantous. Service vacillates between pleasant and badgering, depending on your server. Nevertheless, the crab is worth the patience. 1018 East Coast Parkway #02-01. Tel: 6445 8833
MELLBEN SEAFOOD
Heartlanders know Mellben as the place to get your crab cravings satiated—it's located in a HDB block of Ang Mo Kio. Be prepared to wait half an hour on average for a seat, they don't take reservations service. Although more known for their crab claypot beehoon soup, they do a good chilli crab as well. The seafood is fresh, firm and comes off easily from the shell. The gravy is pretty spicy with a hint of tang and sweetness. Blk 232 Ang Mo Kio Avenue 3 (St 22) #01-1222. Tel: 6285 6762
PALM BEACH SEAFOOD
Established in 1956, the restaurant is a stalwart in the seafood scene. Its new home at One Fullerton takes a departure from the low-key décor of its predecessors, combining clothed tabletops with chandeliers and faux tropical leaves. Its signature Sri Lankan chilli crab boasts a tender, aromatic flesh, and the gravy was not overly spicy or heavy, with a delicate touch of garlic. Another item that's worth ordering would be the Crispy Baby Squids, which is highly addictive. #01-09 One Fullerton. Tel: 6336 8118. Book a table at Palm Beach Seafood with Chope.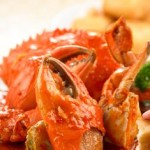 RED HOUSE SEAFOOD
'Juiciness' is the first word that comes to your mind as you sink your teeth into the crab's flesh. Apart from a tomatoey hint, the chilli gravy has a touch of vinegar, which enhances its smooth texture. This long-serving restaurant, established in 1976, has been satiating generations of seafood lovers. With the sea nearby, and a soothing breeze accompanying your meal, tackling the crab shells just feels less of a chore. East Coast Seafood Centre, Blk 1204, #01-05. Tel: 6442 3112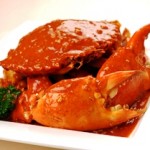 ROLAND RESTAURANT
Their claim to fame-the creator of chilli crab since 1956, when Roland's father, Mr Lim Choon Ngee first set up shop as a humble two-table makeshift stall along the Kallang River and cooked seafood over an open charcoal fire. Five decades on, with his sons Roland and Richard holding the reins, the crustacean, heavy on the spices, ginger and shallots is just as popular. The family's closely-guarded chilli paste recipe renders a fiery kick balanced by a smidgen of sweetness. The quality of their Sri Lankan crabs is fresh and brimming with egg roe. Block 89 Marina Parade Central, #06-750. Tel: 6440 8205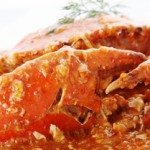 SEAFOOD PARADISE
Founder Eldwin Chua may have gone on to greater success with his second and lavishly furnished outlet at the Singapore Flyer, but his signature chilli crabs still taste better at this pioneer outlet. Chua puts a Nonya spin on the iconic dish by adding a dollop of aromatic buah keluak paste, and spices like blue ginger, lemongrass and chilli padi with condiments such as sugar and tomato sauce—and stirring in the eggs as the final touch. The result: delicate crab meat swimming in a sweetish and spicy gravy. #02-03 Marina Bay Sands, No. 10 Bayfront Avenue Tel: 6688 7051. Book a table at Seafood Paradise with Chope.
TING HENG SEAFOOD
Ting Heng Seafood Restaurant is a name that cabbies would know, and that's a promising sign. Tucked in a corner of Tiong Poh Road, this humble eatery is unabashedly old-school; think crinkled, laminated menus and fluorescent lighting. The staff are helpful, suggesting dishes like the specials of the day. We thoroughly enjoyed our chilli crab. But the scene stealer had to be the large, fluffy, steamed (not fried) mantou, each, as succinctly and accurately described by our staff, "the size of your fist". The bun soaked up all the goodness of the mouth-watering gravy filled with crab roe—and we ordered a second round of those spongy treats. Block 82, Tiong Poh Road, #01-03. Tel: 6323 6093.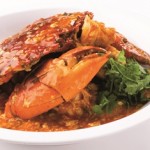 TUNG LOK SEAFOOD
To have your chilli crabs in style, head to this fine seafood restaurant where service is impeccable and ambience less rough-hewn than most other outlets. As a refreshing alternative to the heavily spiced chilli crab sauce, Tung Lok livens up its chilli crab with a dash of orange juice instead, combined with tomato sauce. The finger-licking good gravy and crab is further garnished with bits of fresh oranges. Marina Cove Building B, 2nd Floor, 1000 East Coast Parkway. Tel: 6246 0555
SHARE