Get social in the kitchen
· 23 February 2021
·
Food
KitchenAid wants to strengthen family ties with Honey, its 2021 colour of the year.
Radiate warmth, positivity and vibrancy at home with honey-orange. KitchenAid would like us to start the year on this positive note, and it begins in the kitchen where food brings everyone together. The heart of the hearth could do with some jazzing up with new appliances that come in a happy shade of honey-orange for the Artisan Stand Mixer and K400 Blender.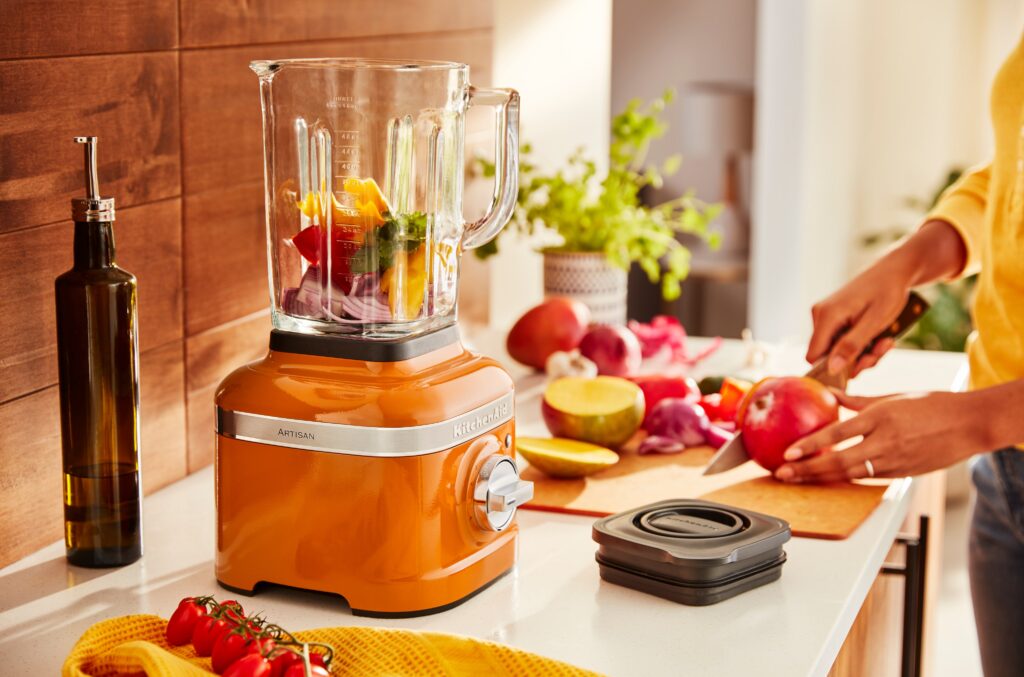 KitchenAid takes colour forecasting seriously, and the launch of Honey as the hue of the year reflects the societal and cultural trends that consumers demand in the year ahead. "Over the past year, we have seen the world's communal instinct to unite for the collective good increase. The lifestyle habits of Singaporeans are changing, and more people are cooking, eating and entertaining at home," says Evelyn Ler, General Manager, KitchenAid Asia. "Homes are becoming a centerpiece for interaction and spending time with loved ones. This year, we will see warm, rich hues dominate across interiors and fashion alike. With Honey, KitchenAid marries the sweetness of togetherness with a golden- orange shade consumers are already naturally gravitating towards."
As countries across the world recover and deal with the pandemic in varying stages of preparedness, there is no doubt that the social fabric of communities will require some mending as we emerge from our respective social restrictions. This recovery process will require societies to rekindle and rejuvenate social bonding with gatherings and celebrations while adhering to regulations.
For home chefs, there is no better time than now to try out new recipes to bring loved ones together, and these appliances will give that extra support in the kitchen.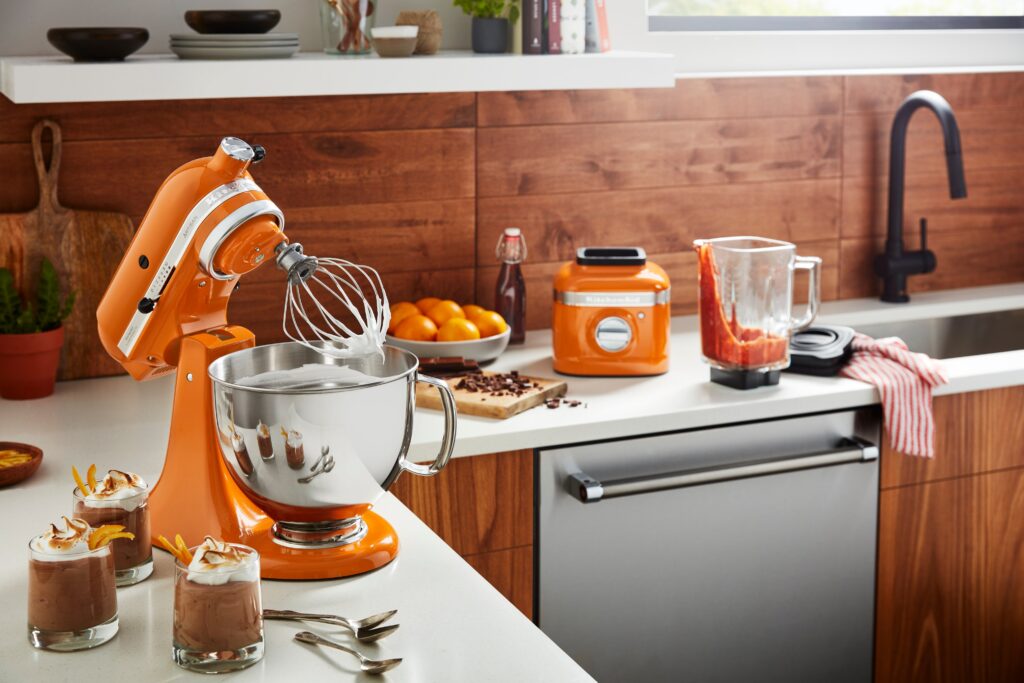 Artisan 5-Quart Tilt-Head Stand Mixer (Model Number 5KSM175PSGHY, S$899)
This mixer features 10 speeds to thoroughly mix, knead and whip ingredients quickly and easily. Armed with versatility, the power hub will convert the stand mixer into a culinary centre with over 10 optional hub powered attachments, from food grinders to pasta makers and more. The 5-Quart bowl has enough capacity to mix up to 9 dozen cookies in a single batch and is dishwasher safe.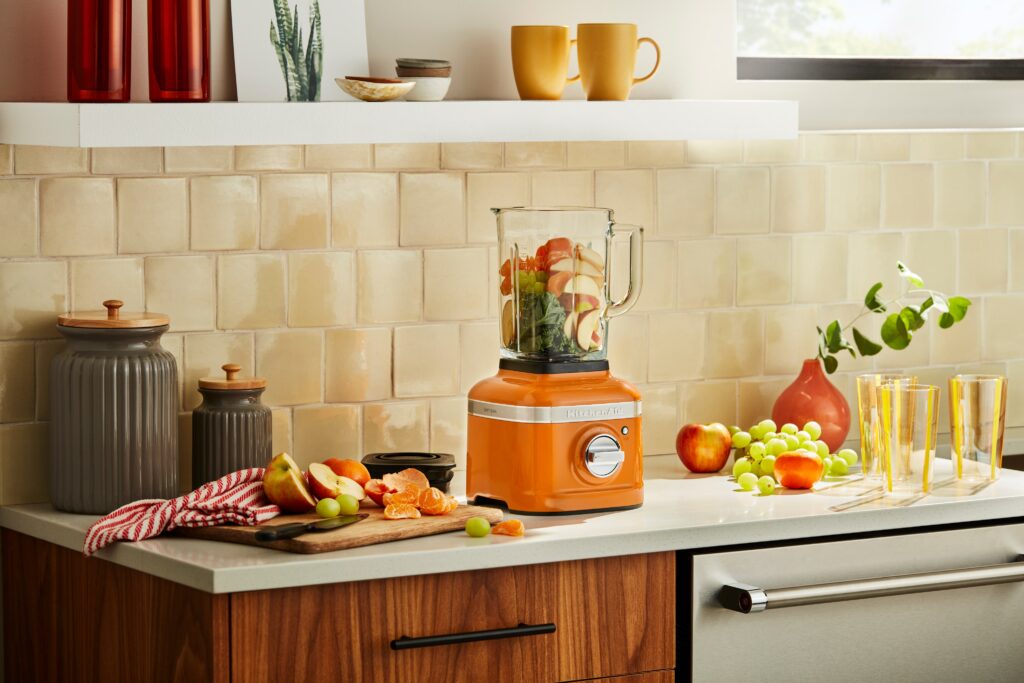 K400 Blender (Model Number 5KSB4026GHY, S$549)
Power through kale, almonds and more with an effective blending vortex created by the 3-Part Blending System: a unique asymmetric blade that blends at four angles; a ribbed jar design that folds contents into the blade; and an adaptive Intelli-Speed ® Motor that senses contents and maintains optimal speed. Control the taste and texture with the variable speed dial or use the 3 preset recipe programmes to create great tasting creations.
Available at Tangs, Takashimaya, Harvey Norman, Best Denki and online at Lazada.
SHARE